Morel mushrooms are a delicacy that many of us can't wait to hunt for every spring season. However, where to find morel mushrooms is the million-dollar question! A great morel mushroom hunter will not quickly give up his or her "spot", but they will likely share their tips on when they grow and the best type of terrain to find them.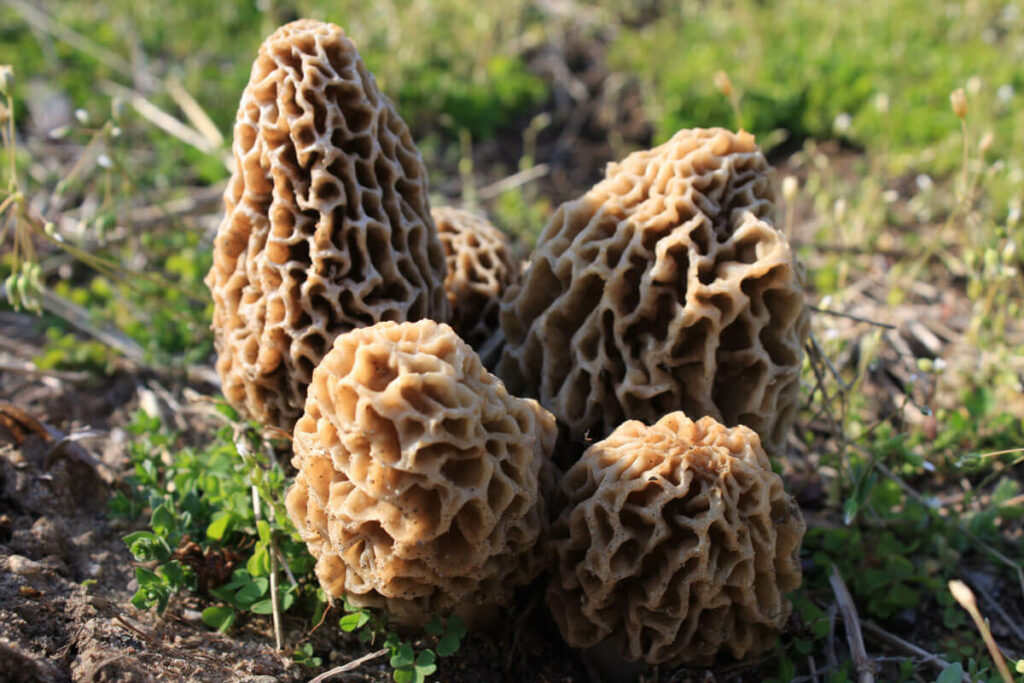 If you are successful and find some of these coveted treasures, try cooking them up in this delicious quiche recipe.
*Disclaimer-this post is strictly for educational purposes. We are in no way liable if you pick morels or any other mushroom and become sick or suffer from any type of reaction or illness. Please pick responsibly.
Why I Love Morel Mushroom Hunting
Living off the land has been something my family has practiced for generations, even foraging for wild medicinal herbs. Learning to forage morel mushrooms is a practice that has been handed down through the generations.
Hunting for morel mushrooms is one of our favorite springtime activities. Growing up, we didn't take family vacations because my father worked all year long. However, we did go morel mushroom hunting.
Mushroom hunting season always reminded me of an Easter egg hunt. Except, we were searching for mushrooms, and it lasted longer. We searched the leaf-carpeted forest floor for signs of the mushrooms and yelled loudly when we spotted one.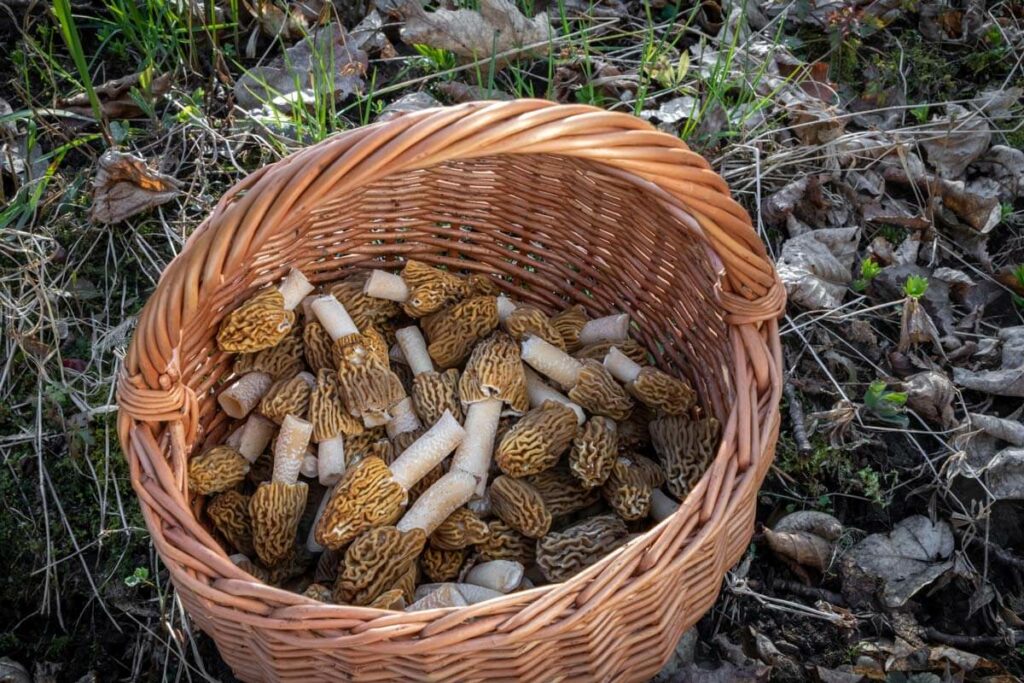 Where to Find Morel Mushrooms
Morel mushrooms are fungi. Soil temperatures and moisture are determining factors for when and where they grow.
Morels won't grow if the soil is too hot or too cold, and they thrive in a moist environment. For this reason, you will often find them growing underneath last year's fallen leaves.
If you live near a forest that has been clear cut, the ground has been disturbed, or a wildfire has burned through, expect to find more morels in these areas.
Morel mushroom hunters should be on the lookout for recent disturbances (or even dying trees) that still have foliage growth. The morel fungus will be trying to attach to the remaining foliage so that it can disperse and reproduce.
When Can You Find Morel Mushrooms?
Morel mushrooms will start growing in the spring after a good, warm rain. If you live where stinging nettles grow, watch for them to start popping up, and you'll know the morels will be following suit!
Morel mushrooms will grow quickly, so we check for them every three days once the signs are out. The first one is usually the hardest to spot. Once you've found one, your eye becomes trained and knows what it's looking for.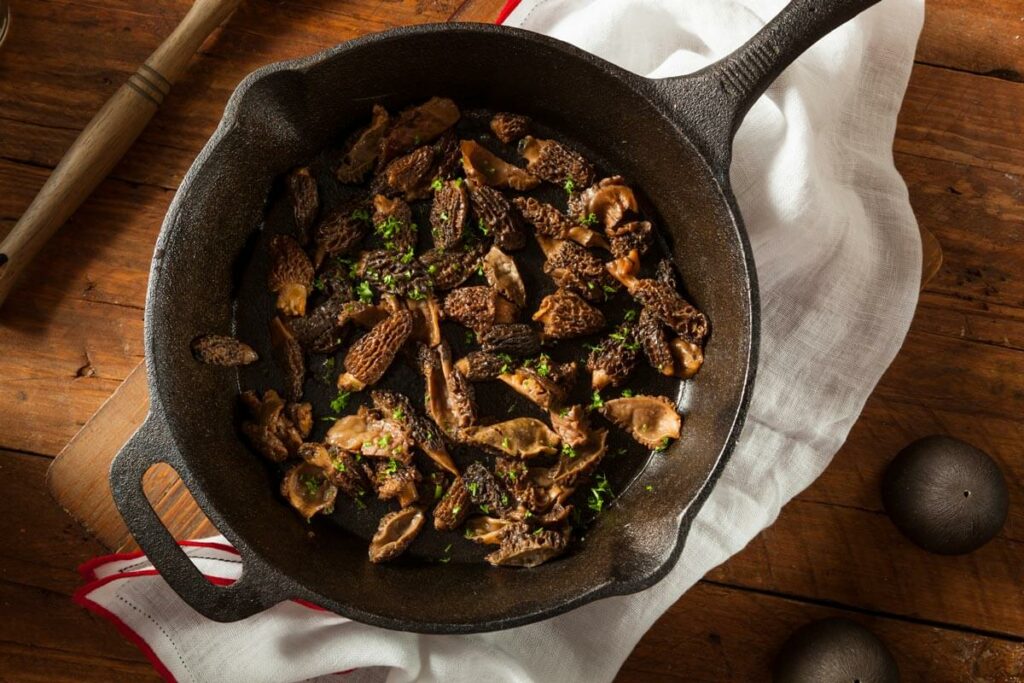 How to Find Morel Mushrooms
Now that we know when and where to find morel mushrooms, let's talk about how to find them.
Of course, this is easiest if you know that the spot you are searching already has mushrooms!
The best method I have found is to scan the ground in a grid-like pattern. Inspect the area as you would a map. Look at it from every angle, scanning the area a few feet in front of you, and then move out with your eyes while walking slowly.
Pro Tip: If you find one, look closely. They usually have a mate!
What Do I Do With Morel Mushrooms?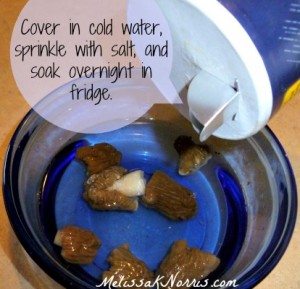 Harvest – Carefully cut or pinch off the morel leaving the stem intact. This leaves the root in the ground and allows it to produce morels again. If you pull up the stem and roots, you cut into future harvests.
Carry – I like to carry a mesh bag with me, so the spores repopulate the area while I continue searching. Be sure to not overfill whatever container you choose to place the morel mushrooms into. The weight of too many can smash the mushrooms and ruin them.
Clean – When you get the morels home, you will need to soak them overnight. Since they grow in the forest, they might have small bugs or worms on them. If you can see lots of worms or bites, it's best to discard them. Place the mushrooms in a bowl of cold water and sprinkle them with salt. Cover them completely and store them in the fridge overnight.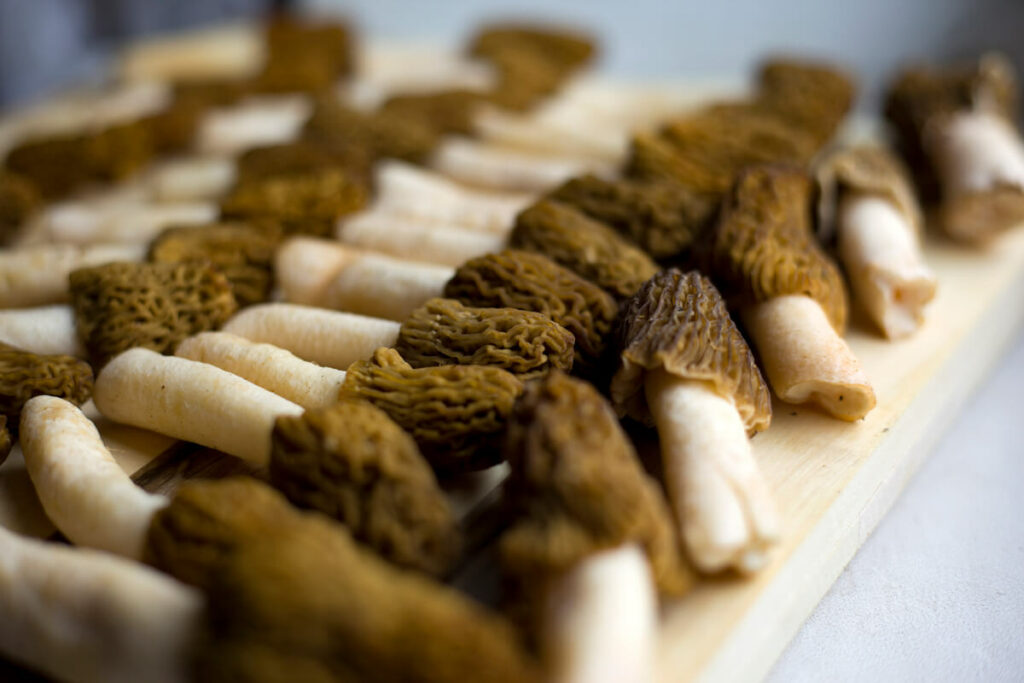 How Do I Identify Morel Mushrooms?
Morel mushrooms have a very distinct look and come in all sorts of colors. I have never found black morels, but I have found white and yellow morels.
Look for mushrooms that have a cone-shaped top with lots of deep crevices resembling a sponge. They will be hollow inside if they are true morel mushrooms.
What Are False Morel Mushrooms?
If you have never hunted for a wild mushroom, it is best if you find an experienced hunter or take a field guide with you. There are many poisonous mushrooms that can lead to extreme sickness and even death. Make sure you are finding edible mushrooms!
There is only one type of false morel. A real morel will have a wrinkly cap, a very distinct look, and be hollow inside. False morels look the same as true morels on the outside but will not be hollow on the inside.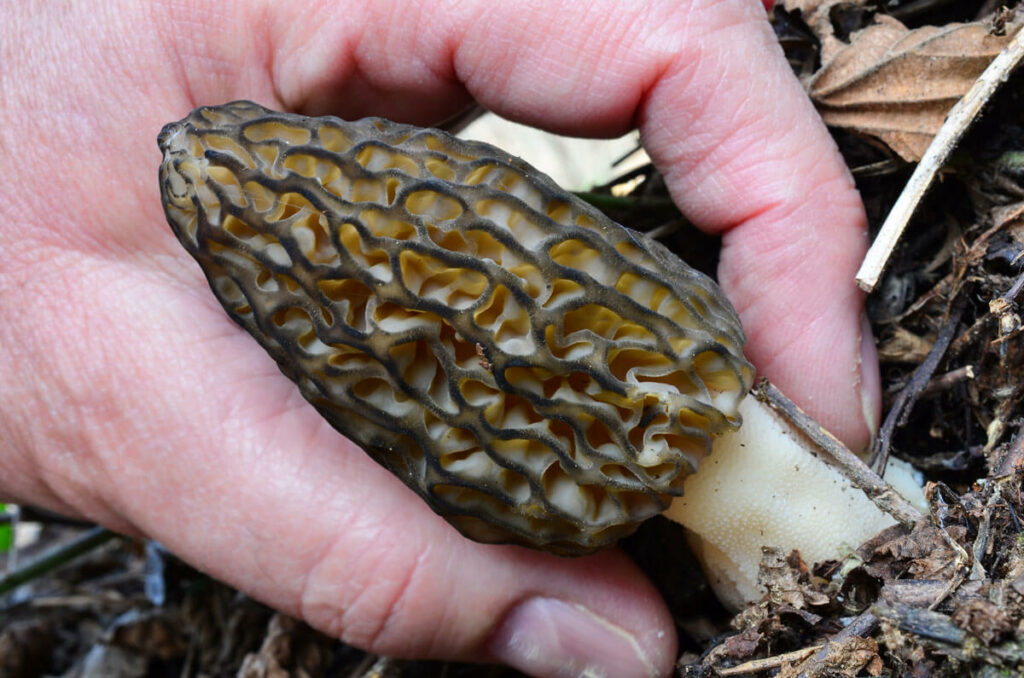 Additional FAQs
What Is the Best Time of Day to Find Morel Mushrooms?
The best time of day is in the early morning. The angle of the sun helps to light up the mushrooms and makes them easier to find.
During the day, the warmth from the sun can also dry up the mushrooms causing them to shrivel which makes it more difficult to spot them.
What Month Can You Find Morel Mushrooms?
The best month to hunt for morel mushrooms is somewhat dependent on where you live, but the morel mushrooms season is usually from April to the middle of May.
What Is the Best State to Find Morel Mushrooms In?
There really isn't a specific state in the US to recommend. Temperature and moisture conditions in each state are what determine when and where to find morel mushrooms.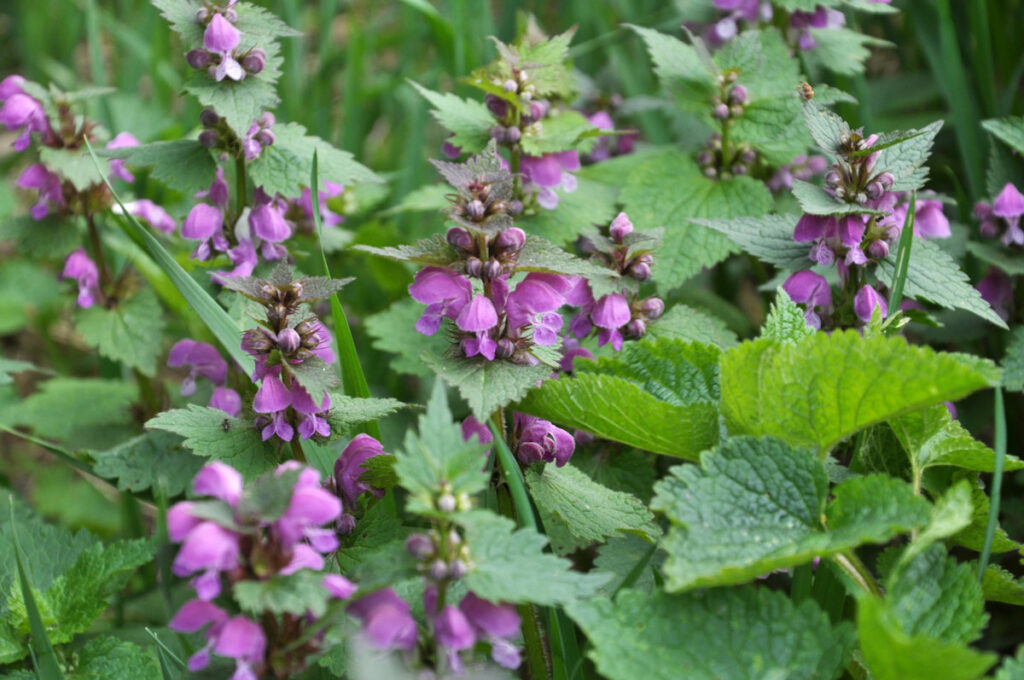 Related Posts