There is little else more rewarding than growing your own food. It cuts down on your grocery bill, improves your health, makes you more self-sustainable, brings families together, and brings us closer to God.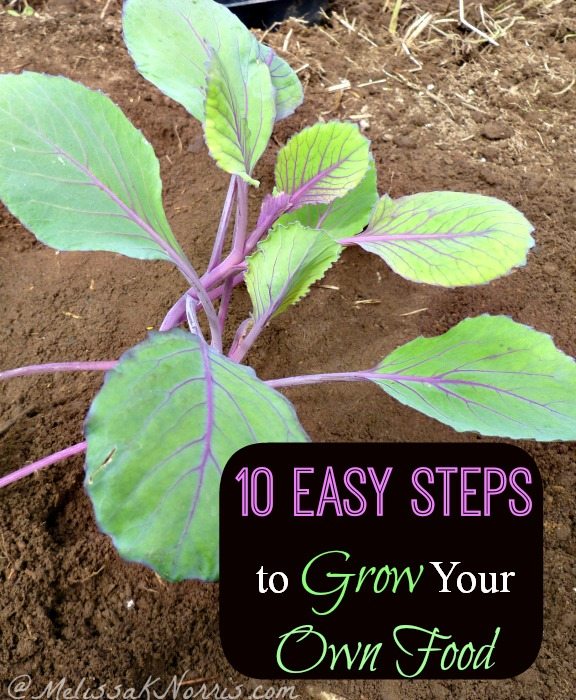 If you've never grown your own food or had a garden, it can feel a little bit intimidating. It seems everyone has tons of advice on the wrong and right way to do things. But you just want to get growing. These 10 steps will get you growing your own food in no time.
Today's post is for beginner gardeners, but even if you're someone who is a life long gardener, there's some tips in here for you as well. I believe we're all on learning journey and can always learn more from others, so please, share your best tips in the comments section.
You've decided to plant a garden, congrats! Starting is often the hardest part, but you'll do great, and these tips are sure to help get your garden off to it's best start.
1. Know thy soil. Knowing what type of soil you have is very important for the success of your garden. You're thinking, I just want to put my plants in the dirt and get going, but trust me, you'll save yourself a ton of heartache if you do a little bit of prep work first.
Hang with me for a moment as we get a bit scientific. Your soil ph level will either be acidic, alkaline, or neutral. There are do it yourself tests at home, here's one from our affiliate partner Amazon Luster Leaf 1601 Rapitest Soil Test Kit or you can send off to have it tested at your local county extension office.
An easy way to know your soil ph's level is if you have a hydrangea plant. If the blossoms are blue your soil is acidic, if it's pink, your soil is alkaline. Or try this at home soil test with vinegar and baking soda. Note: this will show extremes, it won't measure exactly or within a few points.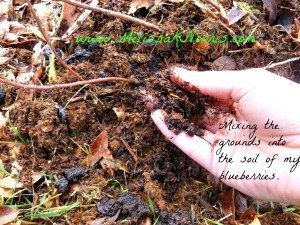 2. Amend your soil accordingly. Now that you know your soil's ph level you'll need to amend your soil or change the PH level. But how? It's easy peasy. If your soil is too alkaline add coffee grounds, citrus peels, peat moss, or pine needles.
If your soil is to acidic add lime or wood ash.
Our soil is slightly acidic, which works well for raspberries, blueberries, and potatoes. However, beets and brassicas like neutral soil, so we add the ash from our wood stove in the area we plant our beets and other brassicas, like cabbage, broccoli, etc.
We add well rotted (not fresh, it's too hot and will burn your plants) chicken and cattle manure, with leaves, and straw. We use the refuse from the animals on our farm. If you have a local farm, they'll let you haul off manure for free. I'd make sure they only feed organic food if using the poop for your garden. Most plants are heavy nitrogen feeders, so this helps add nitrogen and organic matter back into our garden soil.
3. Plant what you eat. I have a free chart and guide in my Heirloom Gardening Guide-Planting to Save Money, when you sign up for my email list. This will look slightly different for each family. Don't plant something your family doesn't like and won't eat a lot of. If you only like a few eggplants a year, don't bother planting them. If you eat cucumbers and potatoes all year long, then plant them.
4. Start small. If you're anything like me, you like to jump in both feet first. When planting, it's easy to slip in another row or grab two more packets of seed. But the care, harvest, and preserving of all those plants can be overwhelming. Don't set yourself up for failure. Start with the main crops your family eats the most of. Once you've mastered those, add in more.
5. Where to get you seed. I'm a big believer in heirloom seeds. Our garden is completely heirloom plants only, in fact our bean seed has been saved and passed down in our family for over 100 years. You can ask gardening friends for some heirloom seed or order on line. Two companies I trust for non-GMO, organic, and heirloom seeds are Baker Creek Heirloom Seeds and our affiliate partner Seeds for Generations. Seeds for Generations is an heirloom company ran by a father and his children, which started when he was teaching them about gardening. I love those kind of stories and supporting small folks.
6. When to plant. It's important to know when to plant your seeds. In order to do this, you need to know the last frost date for your area. Reading the back of the seed package will tell you when to put your seeds out according to the date. We put our warm weather plants out the third to last week of May. We harvest almost all of our warm weather plants by mid-September. Find your last frost date here.
Keeping track of all your gardening things will make life much easier. Here's a great free chart on when to start your seeds for both indoors or direct outdoor sowing.
7. Commit to your garden. Know and commit to spending time in your garden. Tell yourself you're going to do one thing every day for your garden. Some days it might just require walking through and inspecting things. Other days you'll be weeding, picking, or watering.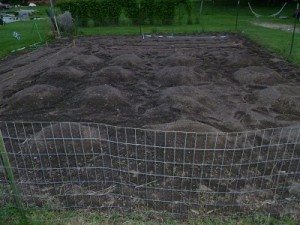 8. Don't be afraid of failure. Even the most experienced gardeners have plant and crop failure. Gardening is a journey. Every season and year you'll learn more and new things. If you have a total flop on your tomatoes this year, talk to other folks, read books, listen to podcasts, and learn what to try differently. Everyone suffers a gardening loss at sometime. Don't let it stop you from learning and pressing on.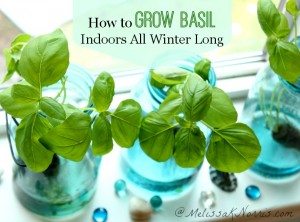 9. Have a natural pest control plan. We live way out in the sticks. Deer are one of the worst pests to our garden. We have our fruit trees and vegetable garden fenced. This also helps if our cows happen to get out. Here's a great article on the 10 Tips for Organic gardening and pest control
10. Don't let the size of your planting space deter you. Not everyone has a huge yard or acreage for planting. Don't let this stop you. Many plants can be grown in containers. Small blueberry bushes do well in containers, as well as almost every herb, strawberries, garlic, and tomatoes.
Need more gardening help? Check out all of our gardening articles here to get you going.