Does gardening save money? Whether at home or in a community garden, these planning strategies can really help offset costs from month to month.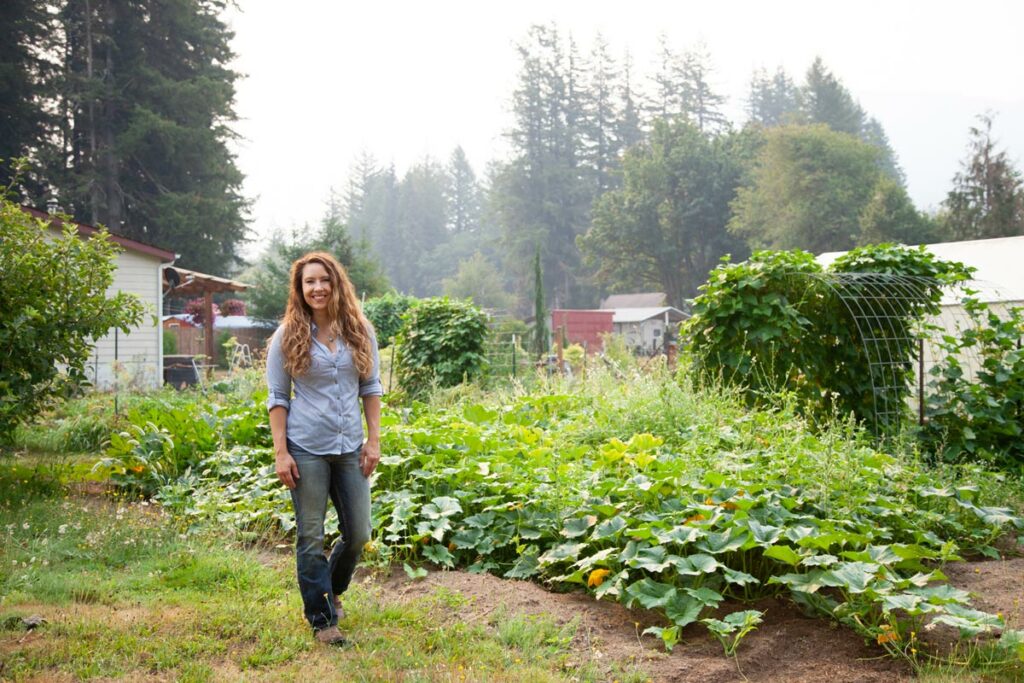 When it comes to growing your own food at home, the main question that arises is does gardening save money?
In order to answer this question, we need to evaluate the expense to get started, the time you are willing to commit per week and month, and how much food you really want to grow.
Just as I have answered the questions, "Does homesteading really save money?", and "Does it save money to can at home?", you can rest assured, that gardening is absolutely worth it.
I want to share information with you so you too can reach the decision to confidently step out and start growing your own food. Whether at home or in a community garden, these planning strategies can really help offset costs from month to month.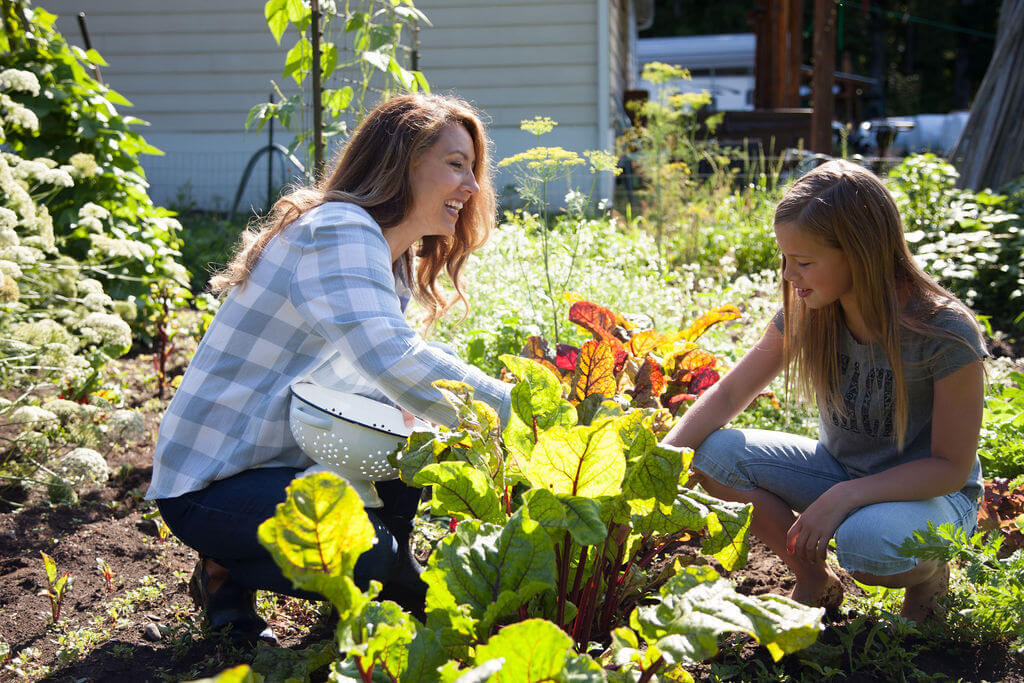 Why I Choose to Grow My Own Vegetables
I am a descendant of many generations of growing up on food from backyard vegetable gardens. It's the only lifestyle I've ever experienced.
Whether eating it fresh from the garden or preserving foods for the next year, I have always had people in my life to teach me gardening along the way.
Does gardening save money? It does for me! Here are a few reasons why I love vegetable gardening, and how I answer this question.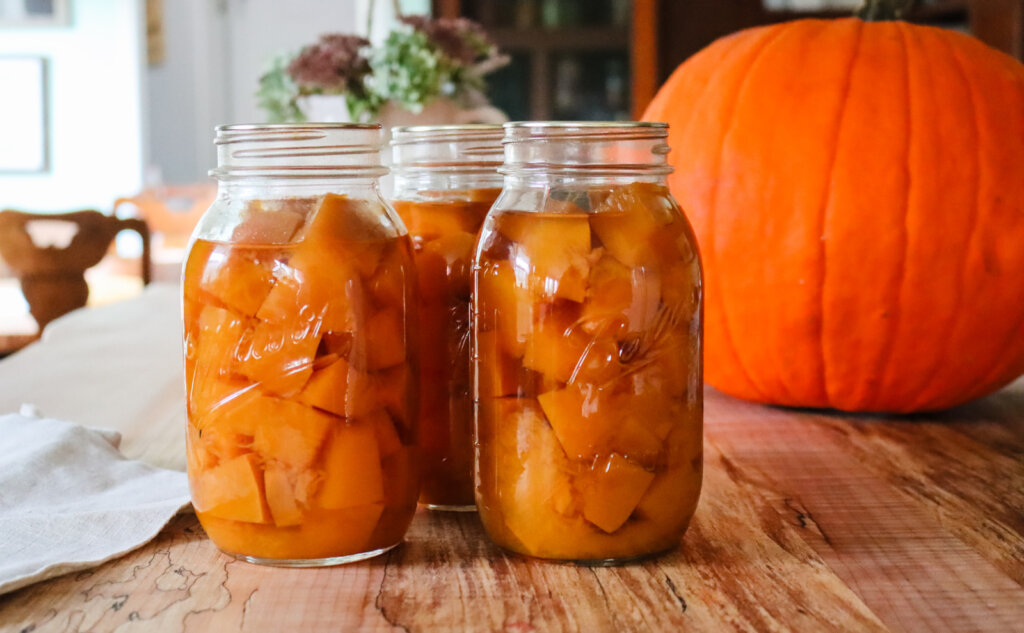 Knowing What Is in My Food
If I grow and preserve it myself, I know exactly what is in my food. After my health scare a number of years ago and the need to change my diet with some simple ingredient swaps, this became very important to me.
Fresh And Healthier Food
Vegetables harvested right off the vine have more nutrients in them, and they have more of a full, flavor depth.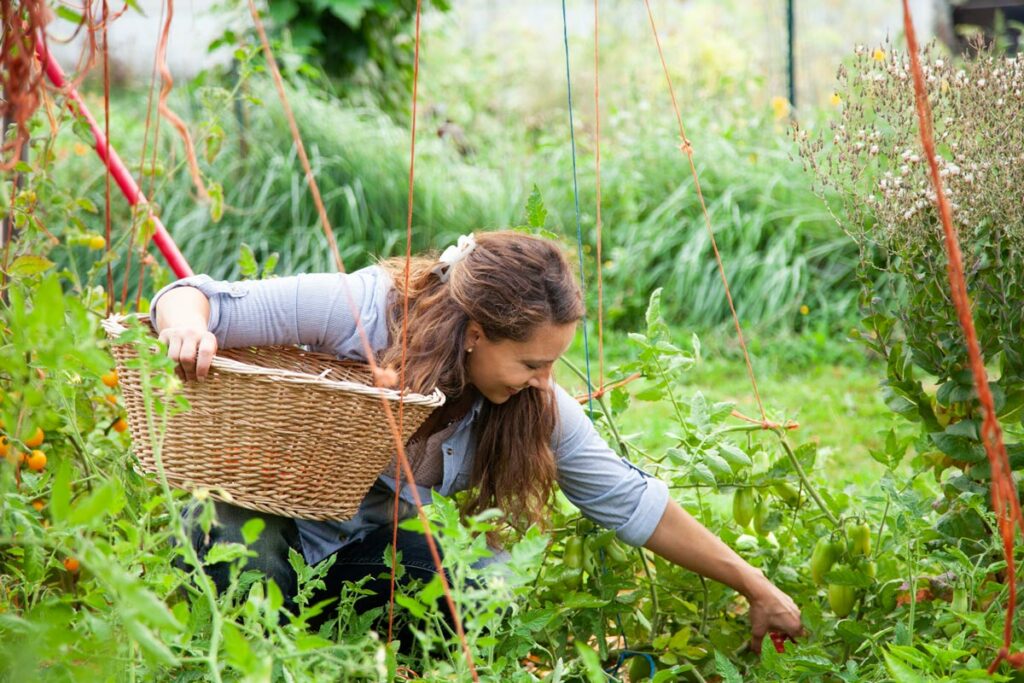 Cost Savings
Produce bought at the grocery store will be more expensive because it's had many other people involved up to the time it appears on the shelf. If I'm doing all of the planning, prepping, and harvesting, it cuts out the middleman.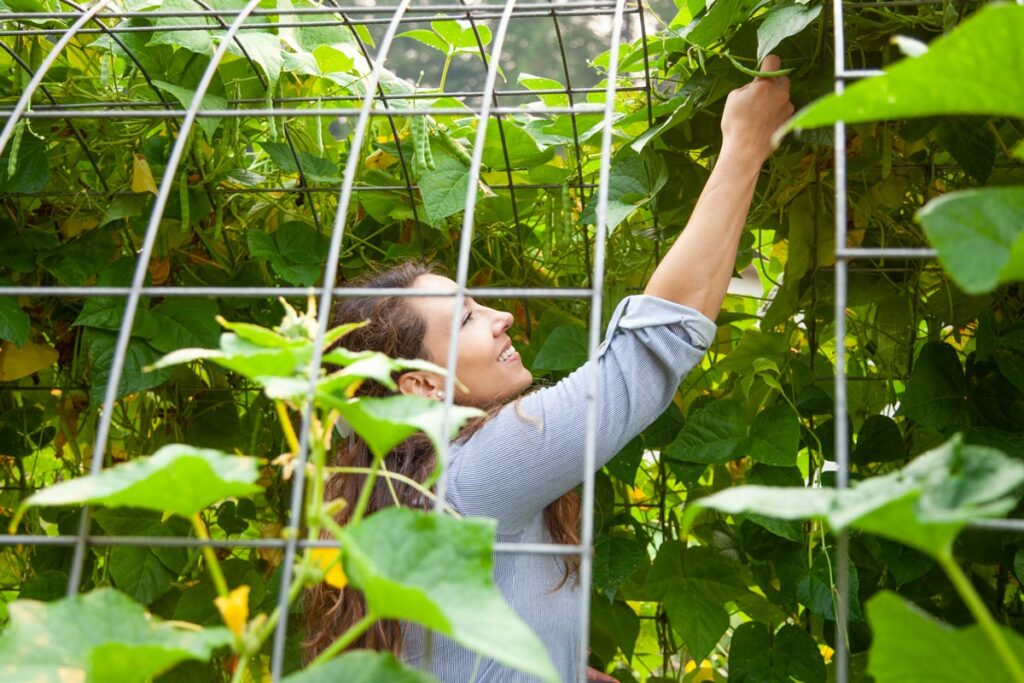 Considerations to Ensure Cost Savings
There are a few details that are very important in getting a garden space ready. Consideration needs to be given to garden space and the amount of money available to start a garden.
Time and money are often the main reasons why people dream and never get started! It's important to note that you can start small and continue to make improvements and grow your garden space for the rest of your life.
In fact, we're adding onto our garden space every year! See ideas on how we expanded our garden space by going vertical here.
One of the things you will need to determine is what type of garden area you will need. There are two different ways to achieve a space suitable for a vegetable garden.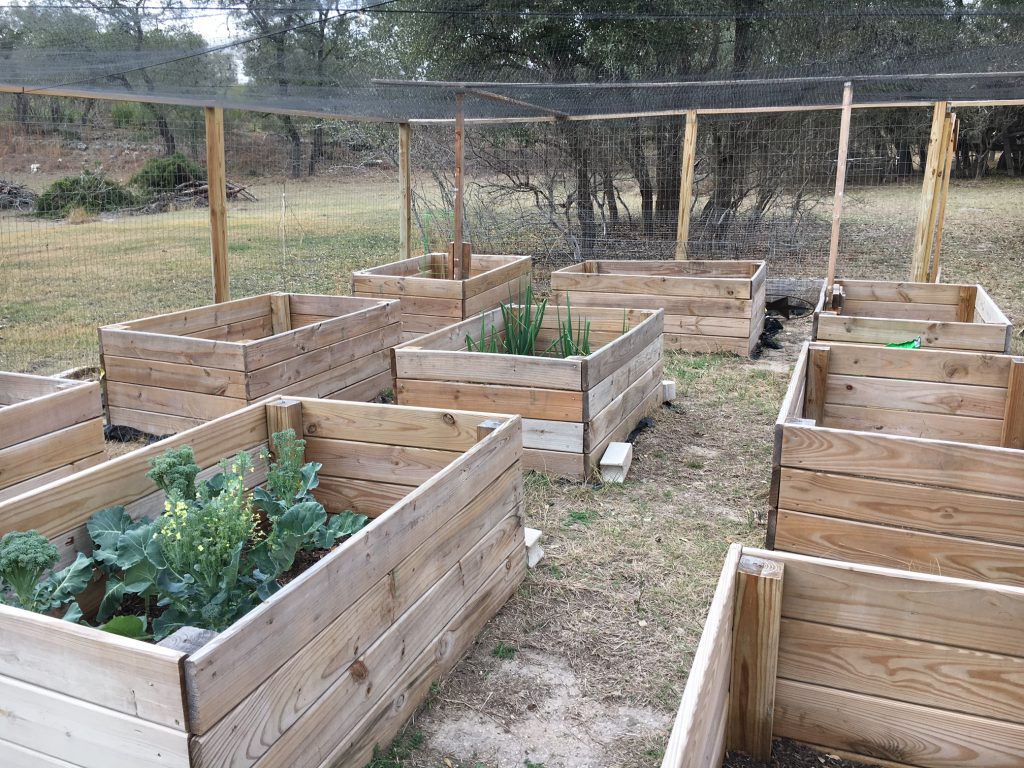 Raised Garden Beds
Raised garden beds are great for a few different reasons.
Small Area – If you only have a small area to use for garden space, sometimes it's easiest to fit in a raised bed over tilling up a garden plot.
Higher Than Ground Level – For planting, maintenance, and weed control, the higher level will be easier to work in. I love this garden pictured above, because each year more soil can be added to the beds to bring the level up. That way, as you age, your garden becomes easier to access and you're slowly building up your soil with less investment upfront.
Better Quality Soil – If you live in an area with compact soil, clay soil, or just need to amend the soil, having a raised bed allows you to fill it with good quality soil.
Weed Control – Most people line their raised beds with weed blocker or fabric.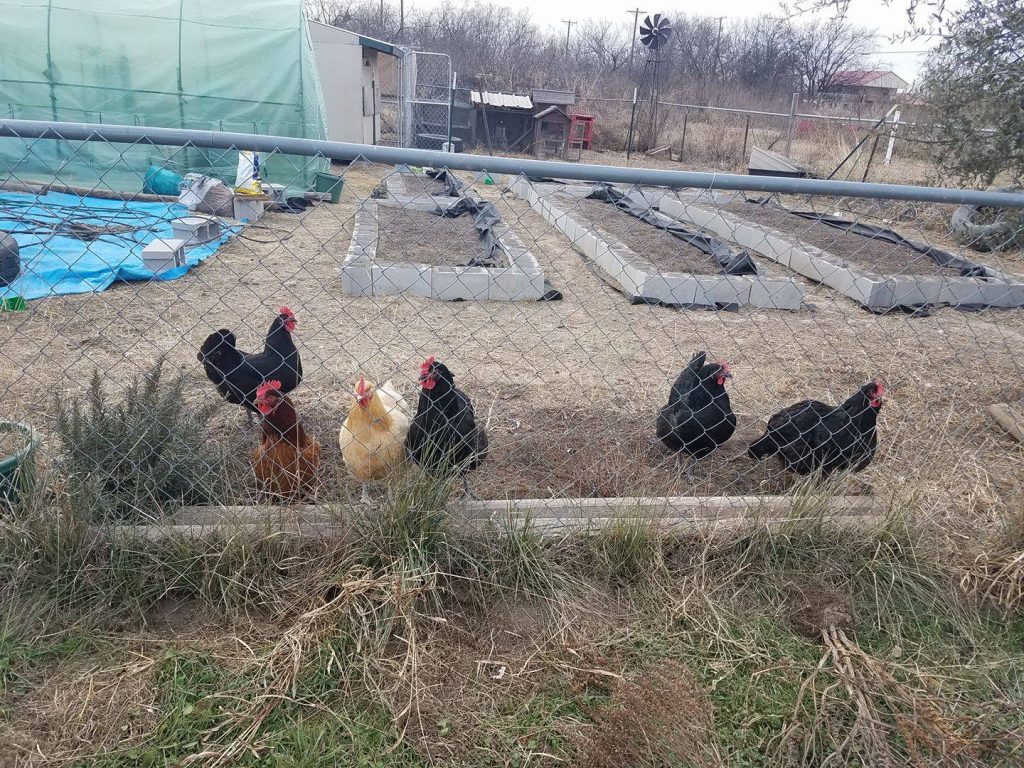 Materials For Raised Beds
There are many ways to build raised garden beds. One of the main things to consider and research when choosing the material you want to build with is whether that material is suitable for food safety.
The material will be in direct contact with the soil you are growing food in. As it rains and time passes, the natural breakdown of materials may leech into the soil.
Lumber – Cedar is naturally long-lasting and rot-resistant, but other types of wood can be used as well. Be careful of treated wood. Some treated woods are acceptable, but check the stamps to know what it has been treated with.
Rocks – River rock is great to use to build up the outer edge of a garden space. Any large rocks will do, but don't strain your back moving them into place!
Old Tires – Large, used equipment tires are sometimes used for garden beds.
Cinder (Cement) Blocks (pictured above) – These are a relatively economical way to build raised beds.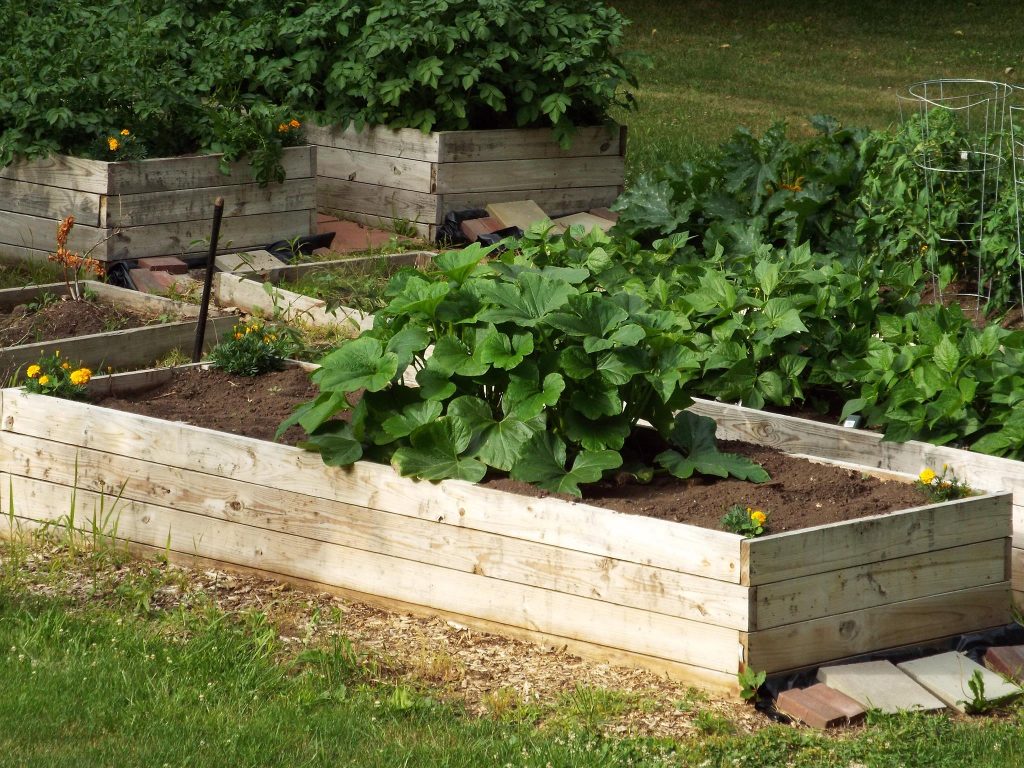 Size Of Raised Beds
The size of raised beds varies from one gardener to the next. The most important part is the depth. Most plants need a minimum of a 12" depth for their root system.
When watering the beds, you need enough soil depth to allow moisture to stay for a period of time without drying out.
Most people choose to have their beds at a maximum of 4' wide to allow for easy access of reaching into and across the space for weed control and harvesting.
The length is based on the space and materials and tools you have to build with.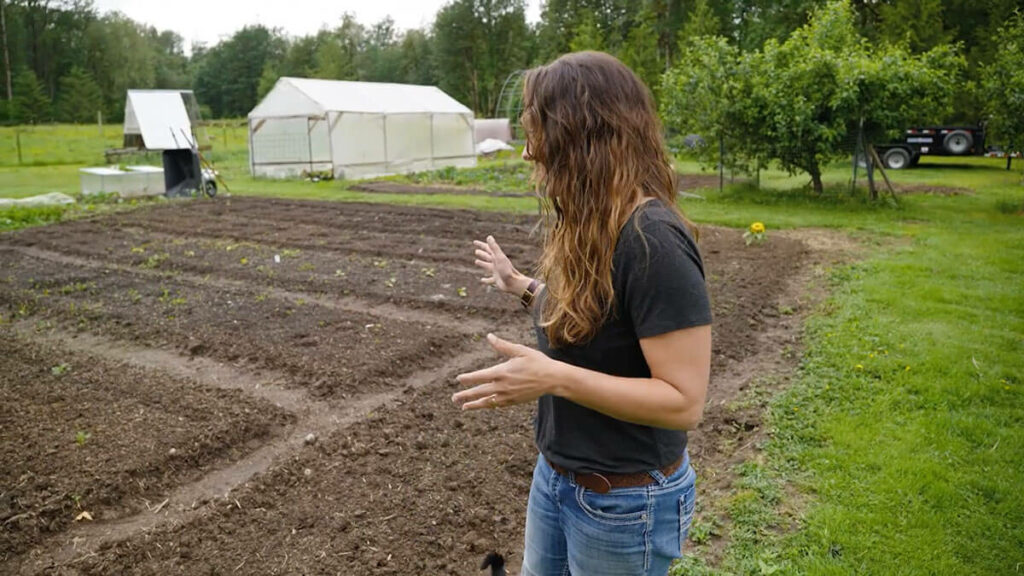 Regular Garden Plot
A garden plot without raised beds is an area on your property that has good, tillable soil. You may need to amend the soil, but it will generally have lots of natural nutrients.
Read about ways to start composting at home to learn how easy it is to build your own compost with materials you already have.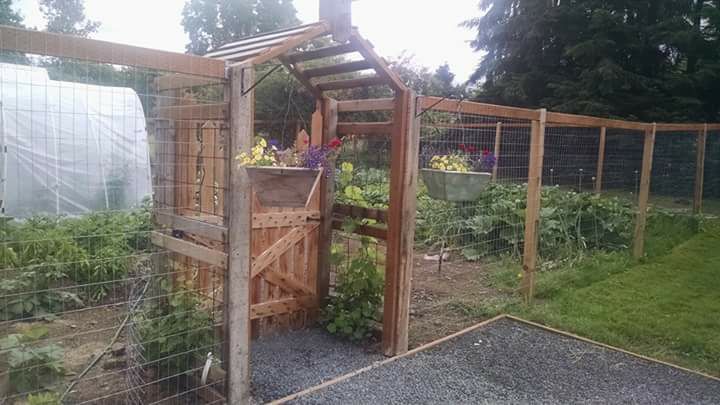 Fencing For Critters
This is optional, but you might need to invest in fencing if you live in an area with deer or other nightlife. This is a one-time expense, and it may save you many heartaches.
This 3" x 2" wire mesh gauge fencing works great. You will also need to purchase T-posts to anchor the fencing into the ground.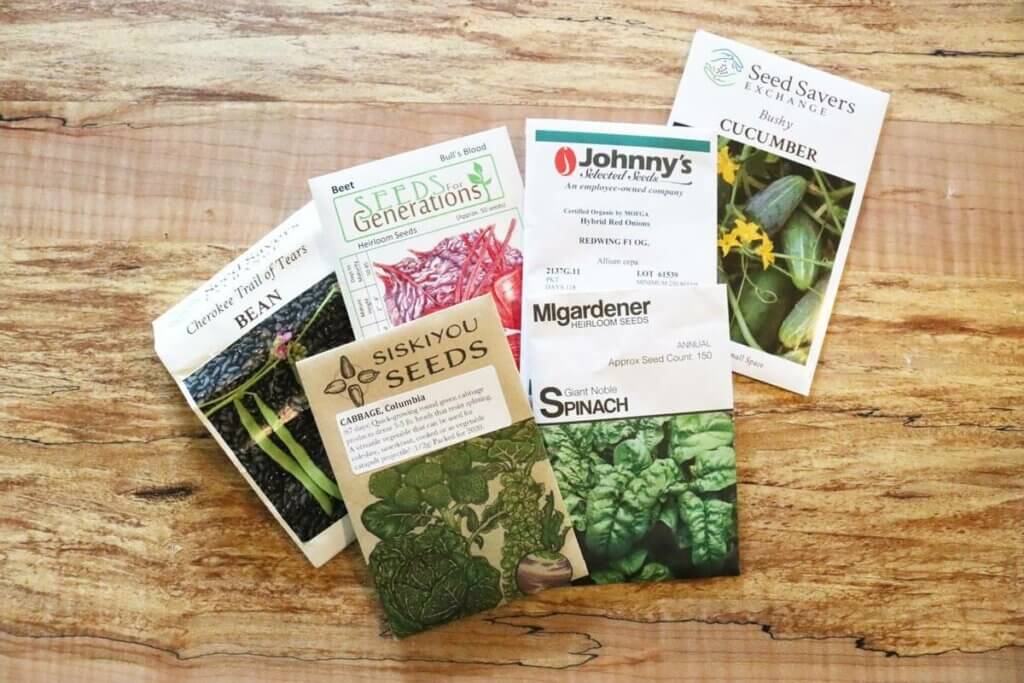 Seeds
There are a few different types of seeds to purchase for your garden. I strongly advocate for heirloom seeds! Heirloom seeds allow you to save the seeds from year to year.
We have some seeds in my family that have been handed down for many years. Learn how to save seeds, and you will not only be saving money but also continue the legacy of generations.
Heirloom and open-pollinated seeds can be saved every year, planted the following year, and they will come back true to form.
Hybrid seeds can not be saved and will need to be purchased every year.
My favorite places to purchase seeds are Seeds for Generations and Baker Creek Heirloom Seeds.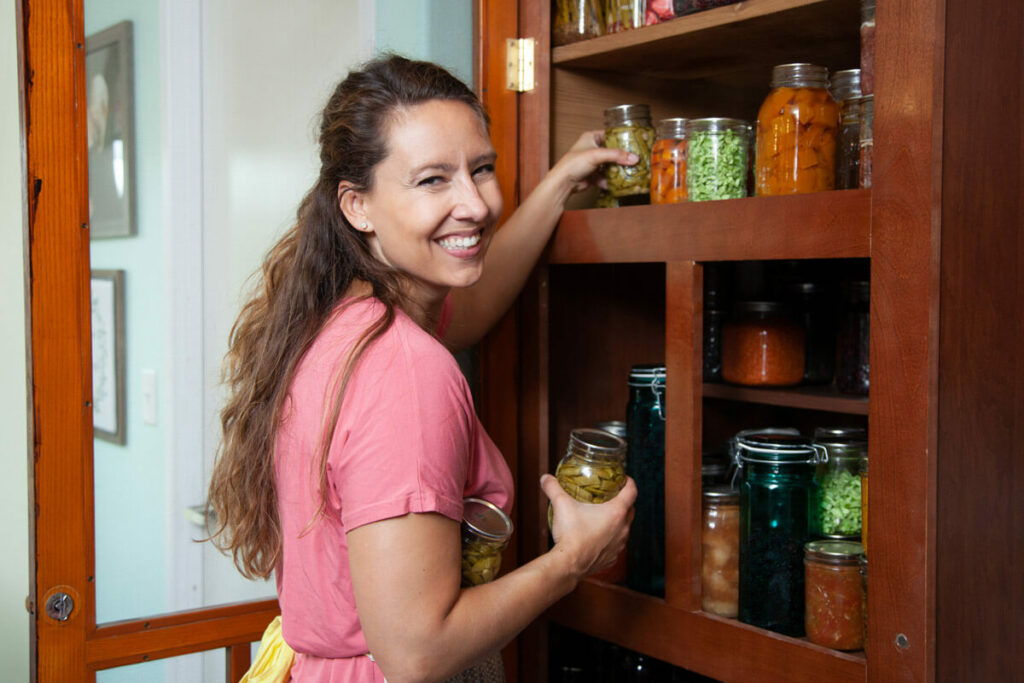 Does Gardening Save Money? Yes, It Does!
Every year, I preserve approximately 400 jars of food from my garden. I plant lots of vegetables and have learned how to safely preserve these to give us home-grown fruits and vegetables all year long.
We also eat lots of fresh produce during the growing season. What is better than walking out to your garden and gathering food to cook for dinner?
It's difficult to know exactly how much my garden can save on my grocery bill because I have always had my own garden. The best I can do in telling you how much my garden saves me is only a guesstimate.
My estimated value on saving money by growing vegetables and staying out of the grocery stores as much as possible falls at around $100 – $200 per month.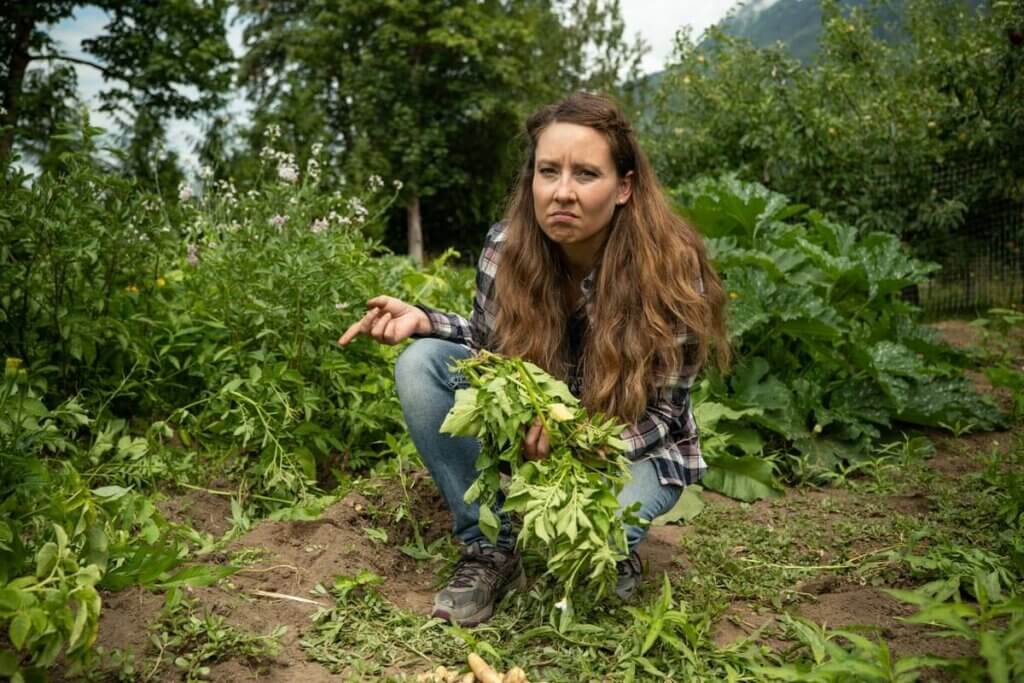 Additional FAQs
What Are The Disadvantages Of Gardening?
I have to search pretty far and deep to find disadvantages that outweigh the advantages of food gardening!
The only disadvantages I can think of is it can be physically demanding. If you have a bad back or sore knees, it might lead to some painful joints.
Also, some years there are fungal infections, pests, or other diseases that can wipe out a portion of your crop.
What Do I Plant?
Only plant what you eat! If your family eats green beans every week, plant plenty of green beans. If you aren't going to eat beets, don't plant them – unless you plant them for the sole purpose of gifting them to your community.
If you are just starting the journey to grow your own food, plant foods that are easy to grow.
Also, be careful of planting too many vegetables. I know! Sometimes, our excitement gets us into trouble.
How Much Time Will I Spend In My Garden?
After you have your vegetables planted and everything is growing, your main responsibilities will be fertilizing and weeding. The time commitment is dependent on the size of your garden.
You should be able to maintain a neat, thriving garden by committing 1-2 hours per week.
Verse of the Week John 15:5
Resources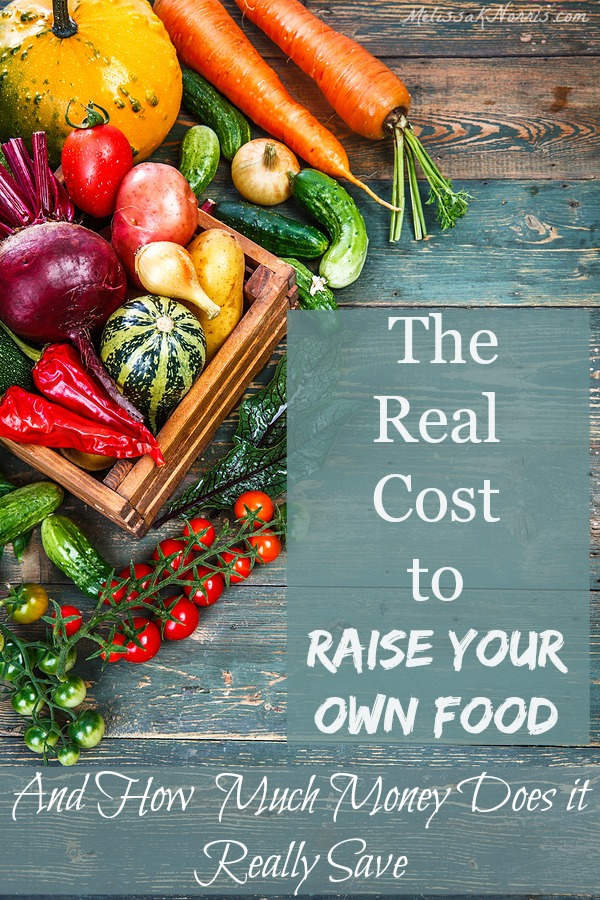 More Gardening Posts