Some of the links below are affiliate links, which means I will earn a commission at no additional cost to you, if you click through and make a purchase. Regardless, I only link to products we use on our homestead or believe in.
We're troubleshooting hot climate gardening questions for all those warmer growing zones. I'm answering specific questions such as seed saving from fruit trees, growing herbs, utilizing shady areas of your yard, amending soil, and so much more!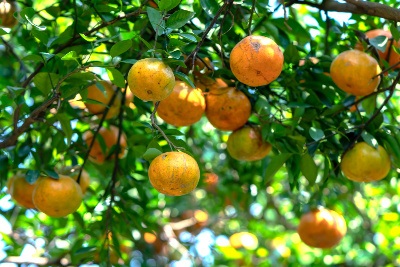 This is episode #339 of the Pioneering Today Podcast and I'm interviewing Erika, who lives in northwest Florida (growing zone 9a) with a first frost date of Jan 24th and an average last frost date of March 9th.
There are many things that can be done when trying to garden in hot weather. One of my favorites is using the board hack to help germinate seeds. There are many more tips I share in my post, "What to Plant in August for a Fall Garden."
Click the link to listen to more episodes of the Pioneering Today Podcast, where we discuss all sorts of modern pioneering, gardening, homesteading, and healthy living topics. I hope you find them helpful!
The Pioneering Today Academy
She is our final coaching call for Pioneering Today Academy members this season as we're about to open the doors for enrollment! Sign up to join the waitlist, and you'll be the first to have access once the doors open!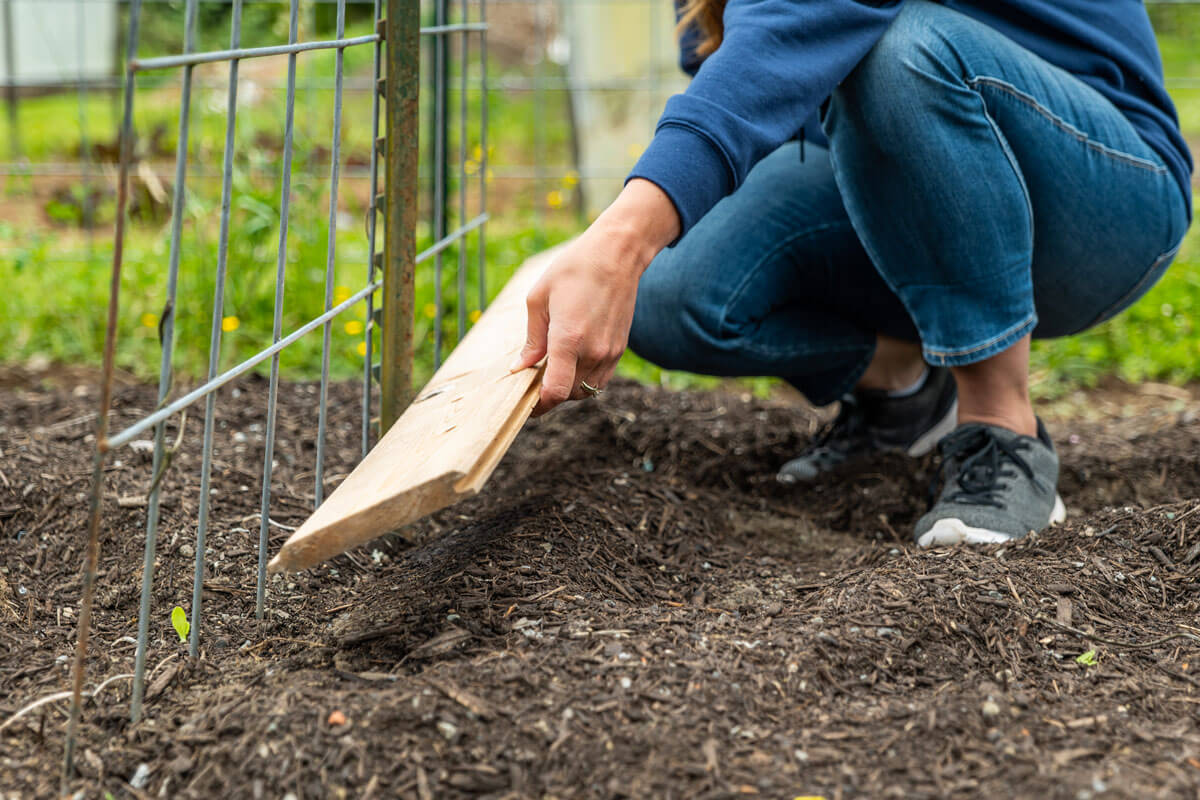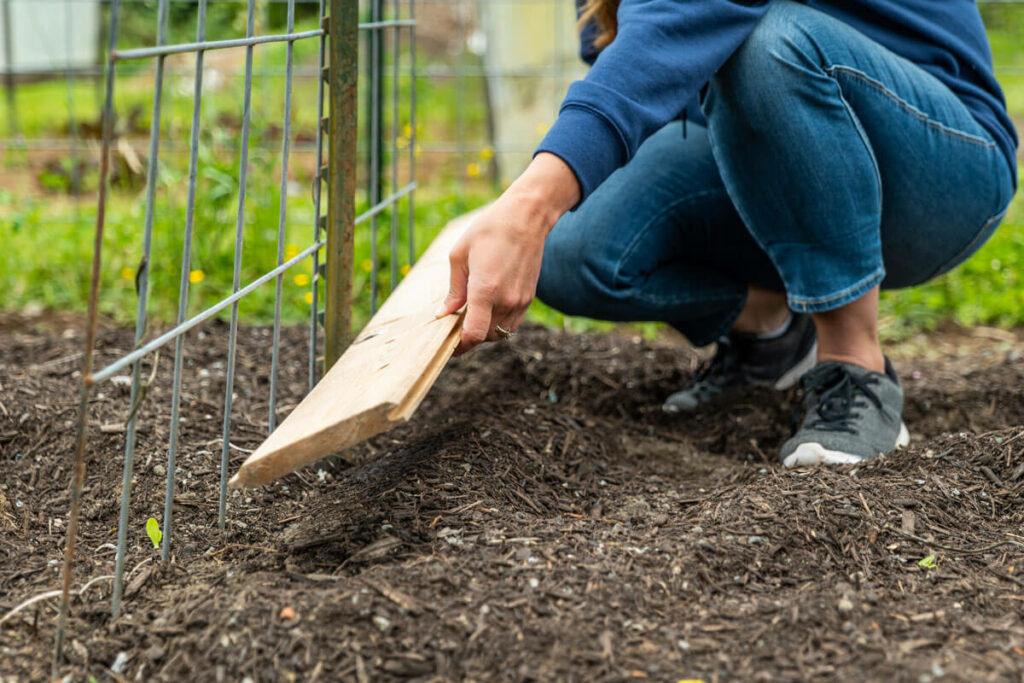 Show Notes:
In this podcast episode, we're discussing the following topics. Be sure to click through the links for more info: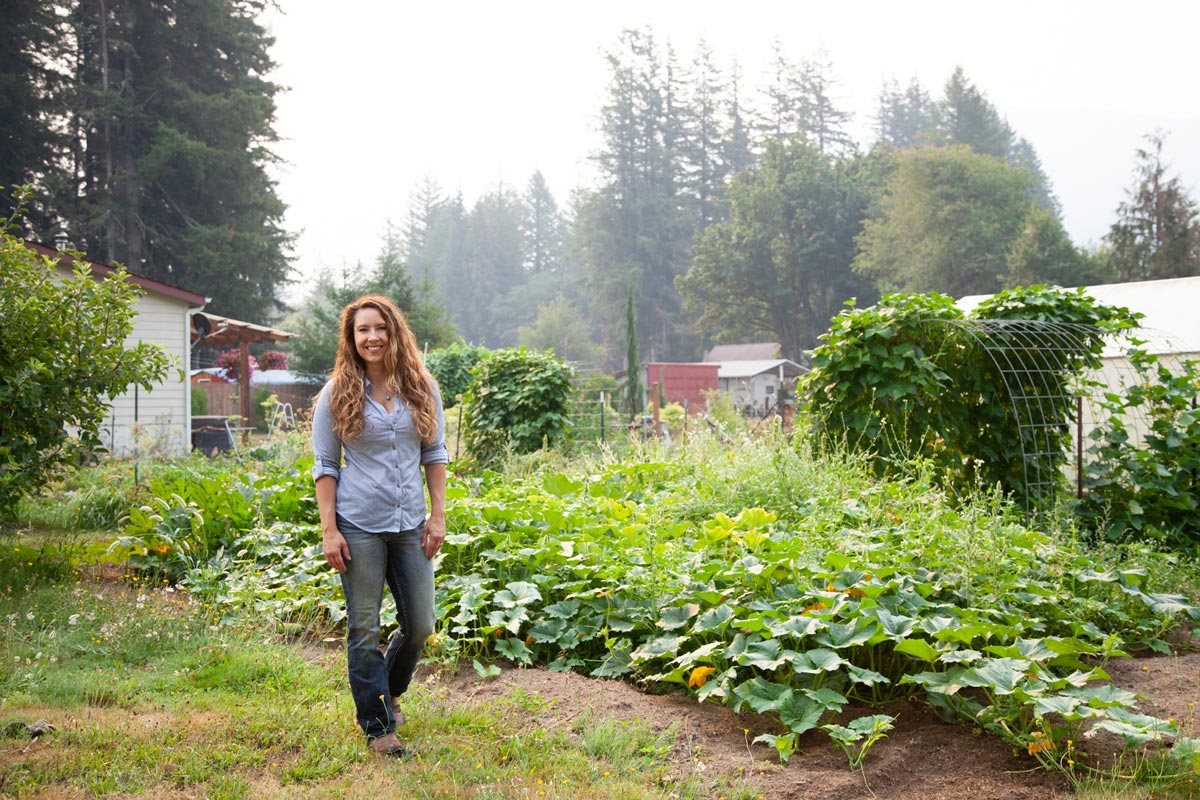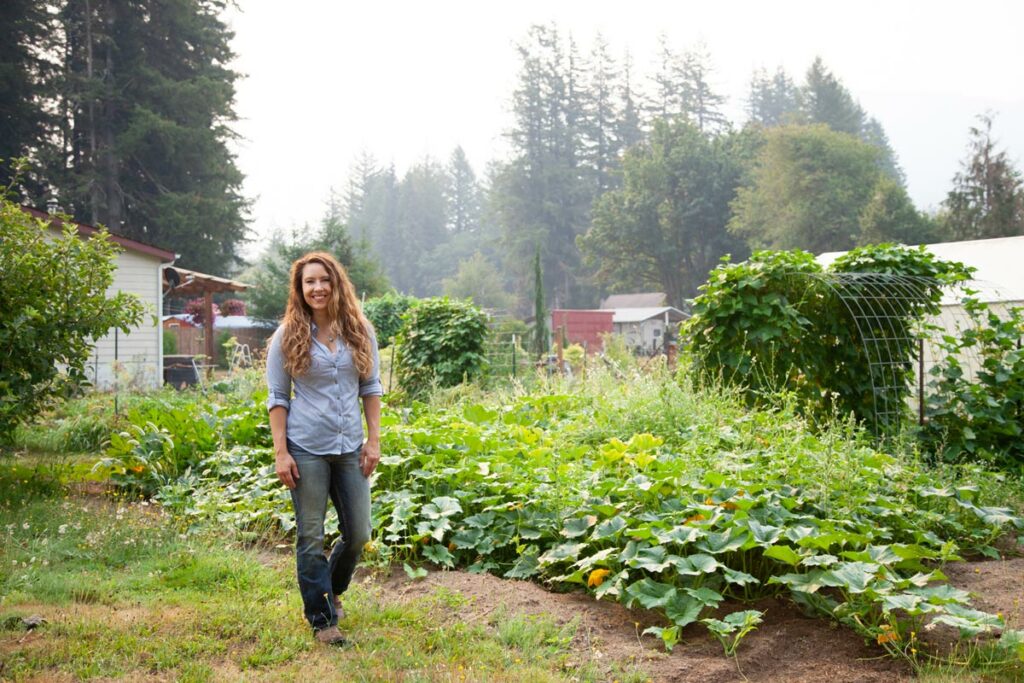 More Gardening Tips:
Melissa: Hey pioneers, welcome to episode number 339. Today's episode, we are going to be talking about gardening, but we're going to be talking about a few different, fun subjects. We're going to be talking about seed saving from fruit trees, specifically what you need to know about seed saving from citruses such as oranges and tangerines. We're also going to be covering growing herbs, especially if you live in a warmer zone or a more subtropical area. We're going to be talking about growing echinacea, calendula, as well as chamomile. And then we're going to be talking about, what do you do if you have areas in your yard that are shady? What are things, if any, that you can actually grow vegetable-wise in shady areas of your yard? And also if you have raised beds or containers that have soil in them, can you reuse that soil? How do you treat it, especially if you had any fungal or disease grown in those beds? What should you do this year? And talking about frequency, when and if you should be adding compost and fertilizer to un-fertile soil.
So today's episode is one of our last of them for right now, but if you have been listening and following along, it is our PTA, Pioneering Today Academy, members coaching or consult call. So this is one of our last ones, and this one was such a fun one to get to talk with Ericka. And you are going to just adore listening to Ericka's accent. I don't know if I'm alone in this, but I find other people's accents just fascinating. I love to listen to people talk from all over the world, and even the nation when it's different than mine, and hear their accent. So you're going to enjoy this episode immensely.
And we are opening up on March 23rd, so if you're listening to this on release day, that in just a few days we are going to be opening up for new members for only six days, so a very short period of time. We'll be open for new members for the Pioneering Today Academy. So get yourself on over to melissaknorris.com/PTA short for Pioneering Today Academy, and put in your email to get the very first notification and chance to join when we open the doors on Wednesday March 23rd 2022.
Now for today's interview, we're going to hop over there. And I do have some podcast, excuse me, episodes, as well as blog posts. Not all of the blog posts are podcasts. There is a plethora of free articles covering a ton of gardening content on melissaknorris.com, so in today's blog post that accompanies this podcast episode, you can go over there and we will link to applicable ones that go with this episode, and you can snag all of that further information at melissaknorris.com/339. And that's just the number 339, because it's episode number 339. Melissakmorris.com/339. Okay, let's jump straight into this episode.
Well Ericka, I am really excited to have you on for our call today. You and I have emailed a lot back and forth over the months and everything, so it's really fun to be able to get to chat with you. I can't say in person because we're both doing this from the computer, but at least in live time, and I get to hear your voice and go over quite a few things for today. So welcome to the Pioneering Today podcast.
Ericka: Hi Melissa, I am so excited to be here. Thank you so much.
Melissa: Yeah, yay. Okay, so you are in a completely growing zone than me, so for everyone who is listening, you are in Florida, zone 9A.
Ericka: Yes.
Melissa: But are you central Florida, north Florida, south Florida? Where do you fall in Florida?
Ericka: Yes, I'm in northwest Florida.
Melissa: Okay, okay. Great. Which will actually help me as I answer some of your questions, because being that you are a little bit more north, you're going to be able to grow easier a couple of the things that you are wanting to put in, in your garden this year. So that's really fun. For reference point, your first frost date, you guys do actually have a frost, because I know not all of Florida does. So what are your first frost date, and then your last average frost dates?
Ericka: Yes, the first frost date is January 21st, and the average last frost is March 9th.
Melissa: Okay, so you do have a little bit of a cool period still, so that's great, because that will help determine especially with some of the more perennial herbs, some of them need that cold period in order to continue growing, so this is good. Okay, so what's your first question? I know you had a list there for me so that we can get those answered and get you on your way to growing.
Ericka: Right. First of all, I would like to know how to expand my garden in a property that has several trees that are not fruit trees, but yes, it's a lot of shade from all the trees. And we buy the property like that, and we cut a few down, but still we have a lot of them. So I just want to know how to work around areas that is just very little sun. So we put in some garden beds, but we don't know how much is acceptable to put in a specific area, especially when we have a septic system in the area where it's the most sunny, and the other area is where the lake is.
Melissa: Okay. Are the trees that you have, I'm assuming you're not able to take them down right now, so you need to be able to figure out how to grow around them. Correct?
Ericka: That's correct. We want to eventually, but yes, we're trying to grow around them. We cut a few down, but it's just a lot of work right now.
Melissa: Yes, it is. Are they evergreen, or do they lose leaves in the fall, or do they have their leaves year round?
Ericka: Most of them lose leaves in the fall, yes. It's a combination, but most of them lose leaves in the fall.
Melissa: Okay. So when they lose their leaves in the fall, then does that allow, depending on how they're positioned, does that allow then that you actually have more sunlight coming through in the fall months when there is the leaf loss? Or does it not seem to change much?
Ericka: Yes, it is. In some of the areas it is. Where we have the oak trees it's not. They do lose a lot of leave, but the oak trees are huge. But the ones where the smaller trees are, we get more sun in that area.
Melissa: Okay. Because when they are losing their leaves in the fall, you aren't getting your first frost date until almost the end of January on average, January 24th. So the reason I was asking that is because you would be able to grow during those fall months more of the cool weather crops in those spots, because you are getting more sunlight, and they do still need sunlight. But they don't have to have the super warm temperatures. So that might be an opportune time for you guys to grow things like cool weather lettuce, spinach, broccoli, cauliflower, cabbage. Even radishes. Beets. Those types of things, they do need about six hours of sunlight a day, but they don't have to have the super warm temperatures.
And if you got them in early enough that they were coming... kale is another example. That they were coming close to harvestable size right when your first frost dates start to hit in January like the kale, it would just last through your frosts and you'd be able to harvest that pretty much all the way through spring until it begins to warm up again. And then your beets, because you guys aren't getting super cool temperatures, just with some frost, you would be able to keep the beets in the ground, and you could mulch them a little bit on nights where you were to get a really cold, hard frost. But they will winter through. The key is just having them, once those frosts start to hit, at almost harvestable size. So it's just starting them early enough in the fall that they're ready to begin harvesting right at the January, when your frost date hits.
So that would be for the trees that when they lose their leaves you get sunlight coming through. That would be the crops that I would put in, and just data, just kind of document. Because even for myself, when I'm putting in my fall crops doing the same thing, but I have to get mine in earlier because my first frost date is usually about the beginning mid to October, and sometimes there's playing. I'll be like, oh I definitely got in the kale at the appropriate time, but the beets weren't quite large enough. I should've planted them two weeks earlier. And so then I can mark it for the following year. So just telling you that, because if you try this this year, some of the things might be wildly successful, and then others you'll be like, "Man, they just never got quite large enough for a harvest." But that will just allow you to then next year adjust. And so each year you'll get it a little bit more dialed in. But that's what I would do for that area in the fall.
In the more spring and summer months, does it get, depending on how the sun comes across the sky at your property when they do have the leaves on, does it get morning sun or evening sun? Or is it pretty much full shade all day long?
Ericka: We get more afternoon sun, yes. Especially in the I guess it's the southern exposure, we get a lot of very... yes. But yes, we get pretty sunny in both areas, but I think the afternoon, it seems like the [inaudible 00:10:45] gets very... so tomatoes and papers love that area specifically.
Melissa: That's what I was thinking. Those warm weather crops that like the heat, they will do yeah, really well there during that time. And general rule of thumb for shady areas with vegetable gardening is really especially in the summer months, is growing what we typically think of as cool weather crops, meaning they can handle more cool temps. Now, they do still require some sunlight, and so if it's an area that doesn't get any direct sun all day long, most of the time even those cool weather crops are going to struggle. They're not going to grow very much. If they're something like broccoli it might not produce a head. If it does, it's going to be a much smaller head.
I say that because oftentimes I'll see lists online of saying, "Oh, you can grow these in the shade." And I'm like well, partial shade, but if they're in full shade all day long they're not going to be very robust and they're going to really struggle to put a harvest on. But if they're getting some sun during the day and they're in the shade for part of the day, that's where those cool weather crops, your brassicas et cetera, usually will grow well enough for you that you'll be able to get a harvest.
Ericka: Perfect. So I have another question before I forget about this one. We have a orange tree, produces [inaudible 00:12:12] orange, but I think it's been there for a while, and it's a big tree that it goes across. This seems like it's like an old tree that is in the middle. But I'm just wondering, if I ever want to grow another orange tree, how do you seed save from citruses, oranges, or tangerines? Can you seed save from those, or just...
Melissa: Yeah. So this is something I actually had to do some research on, because I am so cold and so far north that I have not been able to grow citrus. But what I found, and I thought this was very interesting, is with oranges and tangerines specifically, they do grow true from seed. Now, this is not true of a lot of your fruit trees, like apples and sometimes even limes. But orange specifically, that's the tree you have and the tangerines, those you can seed save from and grow from seed, and they will produce the same fruit as what you saved them from. Because typically they're not a hybrid where they'll go back to a parent plant and produce a different type of lime, for example. So with the oranges and the tangerines, yes you can.
And you'll want to, like with any seed saving, you'll want to make sure when you are seed saving it from the orange that you're letting that orange fully develop and get really ripe on the tree, so that the inside seed is large and has had chance to mature and have everything that it needs in there to be able to sprout and to grow. So making sure that it's fully ripe, picking the largest oranges et cetera, so we're getting the best... you can't see me, I'm doing air quotes. The best seed stock possible. And then you'll obviously open up that orange, you'll rinse clean of the pulp and the juice and all of that.
And then if you are looking to start it right away, then you'll want to keep that seed moist for about three days. It does need light, so a lot of suggestions is just kind of how you do cold seed stratification, except you don't need to put it in the fridge. But you'll get a paper towel moist, put the seeds in between there, and just making sure that you keep that towel moist for two to three days. And then the seed, you'll see it start to crack or just to split, and that's a sign that hey, it's ready to be planted. And then you can plant it and grow.
The only disadvantage from starting fruit trees from seed when they're an optimal candidate that they will grow true to type is, you have to wait so many years before you're going to get fruit. Whereas if you can buy a start or a young tree that's maybe just a couple of years old, like a bare root or a potted tree, et cetera, then you're a couple years closer to getting fruit. Because some of the citrus can be eight years before you're really going to get a large harvest, or a harvest from it. It just kind of depends on how long you're willing to wait, but you can seed save from the orange.
Ericka: Perfect, okay. Yes, I thought it was going to be. So it is at least seven to eight years then, before we start getting some fruits that would produce from that tree, correct?
Melissa: Yes, especially more than one or two. Sometimes you'll have young fruit trees that say five, six, seven years, maybe they'll produce one orange or something like that. But before you're really going to get what we would call a true harvest, usually about year eight.
Ericka: Sounds great, thank you.
Melissa: Yeah.
Ericka: All right. So I would also like to ask you, because I want to start an herbal garden.
Melissa: Yes?
Ericka: And I would like to know, certain herbs, I don't know how well they would grow in these hot temperatures in here. I would like to know if echinacea sanguinea I think is how you say it? I'm not sure, grow good in Florida. What kind would you recommend if that one does specifically grow here, if [inaudible 00:16:18]?
Melissa: Yeah. Ericka, what is your guys' usual hot or daytime temps during the summer? What's kind of your average day temps during the summer months?
Ericka: Usually 80 to 85, that's a good average.
Melissa: Okay, so that's not too bad. So the reason I was asking is echinacea will grow in Florida, but usually more in northern Florida in order for it to be a perennial where it will come back. Because if it's getting too hot during the day, then sometimes it'll come back for a second year, but it doesn't have the longevity where it comes back year after year after year like it will in cooler climates. But if you are only averaging during the summer about 80 to 85 degrees, then it should come through that, because you do also have that cool period in the winter months where you are getting the frost.
And the reason that's important is because when it has that first frost in the wintertime, then it puts its... that's the plant's signal that says hey, put all of your energy back down into the root system. We're going to put everything into the root system in order to grow a bigger root system, to then grow our leafy and flowers and all that beautiful stuff next spring, or when we begin to climb out of the freezing temps, et cetera. So if you don't have that, the plant is just in continual growth time. And so it doesn't ever restore... well, I shouldn't say ever. It doesn't restore the root stock as much, and so generally the plants end up dying off just because they aren't getting that signal to put energy back into your roots, and they don't have that cycle.
But you do have the frost time, and you guys aren't, it doesn't sound like, you're not averaging 90 to 100 degrees during the summer. It's lower on average. So they should grow for you. The key, I don't know if you have really sandy soil or not, but the key for them-
Ericka: Yes, we do.
Melissa: Oh okay, in Florida, yeah. The key for them, especially because they do have a shorter time period of when they're going to be in the frost temperatures, is just making sure it's really well [inaudible 00:18:34], fertile, amended soil where you plant them. So you'll want to add compost and composted manure to them at least once a year to just make sure that that soil stays nice and fertile for them.
Ericka: Oh, great.
Melissa: Yeah. And I would do some looking around at your county extension office, and I would ask them if they have any recommendations for the exact variety of echinacea for your area, or if there's any place around you, you just have to do some searching and some asking. And your local county extension office may have some of this information too, I would start there. But I would ask them, is there any native nurseries around? And then go there, because if there's native varieties of echinacea to Florida in your area, then those are obviously going to grow better for you than just ordering a variety that's grown and raised somewhere else. So if you can find a native echinacea. Not all places have them, but I would start there. And then if you can't, then look for an echinacea plant that is listed that grows well in a warmer climate.
Ericka: Wonderful, okay. Got it.
Melissa: Great, okay.
Ericka: Okay, also I would like to know how long will it take to grow from seed, and after by the time you grow it and the time you harvest, the calendula officinalis. Would that herb be adaptable here in zone 9A?
Melissa: Yeah, I think you should be able to grow it. So calendula is great, because it likes a little bit cooler. So starting from seed until starting to get some blossoms, it's usually about 50 to 60 days. But you could actually start that in February. I would put seeds out in February, because my calendula outside here will start to grow before our last frost date. So while we're still getting some frost, it will start to sprout and it will start to grow. And then about two months for you from your last frost date, you'll be starting to get blossoms. So you'll be able to get blossoms from it before you hit your really hot part of the year.
But if you're only between 80 to 85 degrees fahrenheit, it probably will do fine for you throughout the summer. If you get too hot for too many extended days, sometimes it can almost look scorched and you won't get as much blossoms and that type of thing. But it will go until, at least mine does, mine will go and blossom all the way through until we get our first frost. But I would definitely start it now, because I know we're almost to your last average frost date. So if you haven't started it already and you had the seeds, I would get them planted and I would get them going now as soon as possible. Because it does like a little bit cooler weather, but it should be okay through the 80 to 85.
Ericka: Yeah. Although it does gets in the 90s, just gave you the average, but it does get to 90, 95, so I should cover it with a special shade cover if it does gets in the 90s?
Melissa: I would just kind of keep an eye on it. So when you're getting to those really hot days, I would just look at it. If it starts to look like it's getting almost burnt or really, really stressed and it has adequate water, then I would look at maybe throwing some shade cloth on it, especially in the afternoon when it's your hottest time of the day. Definitely. But I would kind of just observe the plants, and let it tell you. So if it looks super stressed and almost burnt, then definitely try the shade cloth. But I'm always an advocate of not doing any extra work if I don't have to.
Ericka: That's right, same here.
Melissa: Yes. So I would just kind of wait and see how the plant fares before I would immediately put up shade cloth.
Ericka: Okay, I understand. Perfect. And will German chamomile grow in the sandy soil as well? Because we do have the subtropical weather here, so I don't know if it would like cold more.
Melissa: Yeah, German chamomile is actually pretty... it doesn't require super fertile soil. It will grow... I've had it grow, I'm not kidding you, in the gravel of our driveway.
Ericka: Wow.
Melissa: I'm like, what are you doing? Of course it doesn't get as big because there's no water for it to grow, but it will sprout and start to grow, and get about two to three inches high. And it'll produce a few flowers, but nothing like it does when it's actually in a little bit of dirt. So German chamomile is a little bit similar to the calendula. The seeds... it's an annual so you'll just reseed every year, but if you let the blossoms, some of them go to seed and don't pick them all, it kind of just will re-seed itself in the same spot every year, and I don't have to typically put any fresh seed out or regrow it once it's grown for a year in a flowerbed spot. Now if for some reason you're like, "I don't want it to come back next year," make sure you pick all the flowers and don't let them go to seed.
But it will grow in sandy soil. With it too though, is I would get it sown now. Because my seed that falls to the ground throughout the winter months and is just out there, I actually went out and we've even had snow two weeks ago, and I have little baby chamomile that have already started to sprout. I mean, they're tiny, but they're already starting to grow. And so I would get it growing now, because it typically prefers 80 degrees fahrenheit or lower. So I would just get it going now, and plan on getting a good harvest from it in the early spring or early summer, and then when you get super hot it may or may not make it through, depending on how hot you get.
Especially if it's sandy soil, I would keep it watered on those really hot days, and I just would see how far you can stretch it. But you definitely would get a harvest if you get it planted within the next couple of weeks. I think you'd still get a harvest, I just don't know if it will blossom and continue to produce all the way through your guys' hottest part of the year.
Ericka: Good. Okay, and I also, very interested in growing hawthorn and ginkgo biloba. I was reading that those help the circulatory and cardiovascular. I haven't researched much about it, but from what I understand it has a lot of benefits like that, and so I was very interested of course. And I was wondering if the hawthorn, I hope I'm pronouncing that right, and the ginkgo biloba, was good in the sandy soil as well, or it's better to put those in a raised bed? Or I don't know how much space they take.
Melissa: Yeah. You know what, it's a great question, and I will be completely honest. I have not grown either of those and researched them. So I would look at... here's what I do. I'll just give you, kind of when I'm looking at growing something new and I've never grown it, this is kind of the research steps that I take, is I try to look at first, where did it come from? What's its native area like? For example, rosemary is from the Mediterranean area, so it doesn't like to have really saturated soil. In fact if it does, then rosemary will usually die if its roots are kept too wet, because the Mediterranean, they don't have very saturated soil. So just as examples.
So I would look up for the hawthorn and the ginkgo, what is its native growing conditions or areas like? And then kind of look at that. So if it's something where it does feel like it's sandy or et cetera, then it would be a good indication that you could put it in your sandy soil. If it's somewhere that is more wet or if it says it needs to be in really fertile soil et cetera, then probably the raised bed. But I definitely would look at its native, where it comes from natively, what that climate is like. And if yours is similar to that then it probably would be fine, but if it's really different from where you are then probably a raised bed, because it's going to be easier to amend a raised bed to be closer to its native conditions. Does that make sense?
Ericka: Yes, it makes complete sense. I will check that out, yes. That makes sense, thank you.
Melissa: Yeah, you're welcome.
Ericka: And how long does... separate from herbs, but how long does raised bed soil last, and how do I treat it if I notice it gets any kind of fungus? [inaudible 00:27:31] got any fungus, so [inaudible 00:27:34] like that.
Melissa: Yeah, that's a great question. So really with your raised soil beds and container planting too is really doing either a once or a twice a year amendment after that first year. And this is true for even me with my in-ground gardening in my garden, even though I don't have raised beds for a lot of things. But once we have taken a full crop or we've got a harvest off of what we had planted there, that has definitely taken some nutrients out of the soil. And so if you're doing crop rotation, depending on crop rotation, you might not need to do a big heavy amendment or anything like that t first year if you're only planting one crop.
Then you could look at, so for example if you had tomatoes there, then the following year you could do something that doesn't require as much nutrients, which is typically a beet or a radish. Some type of root crop. I wouldn't do potatoes because they're both in the nightshade family and they're susceptible to the same diseases, so I wouldn't plant potatoes where I had had my tomatoes. But you could put definitely some type of root crop, garlic, something like that in there, and you probably wouldn't need to add much of a type of amendments for that second one. But after you've gotten two crops out of the soil, then it's really best to put some type of nutrients back in. So obviously adding in things like compost are going to help, and then really if you can do some type of composted manure.
So if you had your compost and you're making it yourself and you didn't have any manure in there, then it likely doesn't have a super high nitrogen content in it. It's going to add a lot of good organic material, and help with drainage and will provide some nutrients to work that in, but if it didn't have a strong nitrogen source, then it might not be adding a bunch of nitrogen back in. And for a lot of our crops, especially brassicas but even tomatoes and onions, they still need some level of nitrogen, and are a little bit heavier nitrogen feeders than the earlier crops I was listing like garlic, et cetera. So I would add once a year, in the fall or the spring just depending on when you get to it if you didn't, then I would add in some type of nitrogen.
So if you don't have an access to manure... most garden places, if you don't have livestock you can go to gardening stores and buy bags of either chicken or steer manure that has already been composted down so it's not too hot. You can put it directly in the bed and not worry about it burning the roots, so that would be an option. And/or if you don't want to do the manure route or haven't been able to find that successfully, you can also get blood meal, and blood meal is something that you can add to the soil that is also going to help produce some nitrogen and have that available in the soil. So for your raised beds, I would definitely do that once a year, especially if you're raising two crops like a winter fall and spring, and then a summer crop in there. But you don't need to replace that soil, you just want to feed it. Does that make sense?
Ericka: Yes, definitely.
Melissa: Okay, good.
Ericka: Perfect.
Melissa: And then for the fungal, so I just always would look at, if the plants had a disease that was a fungal disease like powdery mildew or downy mildew or something like that is, making sure you have removed any of the leftover plant, don't let the leaves that have felled when the plant dies, don't let them sit in the soil and break down because those spores are there right? And they're going to just further go into the soil. So as soon as you see it removing that out. Don't let it break into the soil, getting that out of there. But I would then, depending on what the fungal disease is, look at the next crop that I put in there, picking a crop that is not as susceptible to whatever that fungal disease is.
Ericka: Okay.
Melissa: So that you're kind of disrupting that cycle. You're not giving that fungus something that it likes to grow on. You're kind of taking away its food source. So that would be what I would do. And then for whatever the fungal disease is, once you've been able to identify it, looking at what are some natural ways to treat it so that you could treat the plants that it's on. But I generally don't really treat my soil, I just do more of a disruption of the crops that are putting in there. So for example, we do have powdery mildew here, and I've got it on some of my calendula actually, and I've also had it on some of my squash plants. So for the squash plants for if they show signs of it, and this is inside the academy there's actually a full breakdown lesson that shows how to treat it with natural means.
But you can use milk or whey, you can use copper, and you just get copper concentrate and you mix it up in a spray, and you spray the leaves of the plant, and you'll also do a little bit of pruning to create better airflow. But I'm not going to rip out that squash plant if I can help it, because I want the fruit that the squash plant is going to produce. And so I'll just try to mitigate the disease as much as possible while that squash plant is still growing and giving me fruit, because the squash is just fine. But then after it's done for the season, I remove everything out, all parts of the plant get left out. Don't leave any of them in that garden space. And then next year, I will put something there that I don't generally get powdery mildew on. So I'll make sure that I plant something else, like maybe beans or peas or a root crop that I don't generally get that on, and I won't put anything like squash or something that's more susceptible to that ideally for at least two years.
But I don't saturate my soil or try to sanitize it from it, because that's really hard to do effectively, and I don't want to kill off any good fungus and good... all the living microorganisms that we have in the soil. I'd rather treat it by alternating crops.
Ericka: Excellent, wonderful. That actually reminds me at the same time, how frequently should I add the compost and fertilize it by directly in the [inaudible 00:34:17] in order to keep the fruit trees and berry bushes healthy, well balanced?
Melissa: Yeah, that's a great question. So it'll depend on how depleting or how lacking in specific nutrients that soil is. So ideally, especially for perennials, if you're talking about your fruit trees and your berry bushes. Things that are in the ground and they're staying there, and they're growing for multiple... hopefully years and years and years. So in that case, what I would probably recommend is doing a soil test so that you know exactly how off your varying levels are, so that you have that starting place. And the soil tests are relatively inexpensive. Most county extension offices will do them for free, or for a very limited amount of money, a few dollars. If not, then I have a place where you can mail your samples in. They do it online, and then they'll send you your soil tests back. And I think it's less than $20, but it's money well spent so that you're not buying fertilizers and amendments that you don't need, and then you also know how much of them to use the get it raised to the appropriate level. So I feel like even though it might be a $20 expense if your county extension office doesn't provide it, it's actually money saved. So check with your county extension office first but if not-
Ericka: I will.
Melissa: Yeah. Under the soil testing lesson inside the academy, there's links. It's simplysoiltesting.com, but there's links and everything for you there, and then also we've got inside that lesson on soil amending, a whole... based upon what they tell you you're low in, because there's about 12 different nutrients that you can be low or high in. And so once you get that in, there's a whole 12 page guide that walks you through each of them if you need to amend it, how to do so, and organic natural options to do so, and really walks you through that really well, so once you get those soil tests back... but based upon that, most of the time you'll only have to amend once, twice a year at most. So usually just as a rule of thumb, just in case we have somebody who's listening and they're like, "Okay, I can't get a soil test, for whatever reason, done."
What I do is annually, I always add either... usually for me it's composted manure, because we have chickens and we have cows, and I have a lot of poop on my farm that I need to put to use somewhere. So I will add once a year a compost. I'll also put, especially in my berries, all our used coffee grounds. So those are great, they really enjoy those. And then I'll always add a layer of either blood meal if you don't have access to manure, or I'll put some manure down once a year, and then I'll add a little bit of mulch. Just because that can help with disease mitigation on some of your berries, but also because you live in an area that's really tropical. That will help keep the moisture in, especially for berry plants because they're more shallow rooted than fruit trees, so that just helps them conserve the water obviously, and so they don't get dried out or stressed in dry, hot times. But I know you're subtropical so you might not deal so much with dryness, but you definitely do with the heat.
Ericka: Yeah, well it's weird here. It's very humid in the summer, in the winter it's a little dryer. So it's definitely, I'm [crosstalk 00:37:57] of Florida.
Melissa: Yeah, so the mulch will help them through those winter months when it might be a little bit dryer, just to keep that moisture in there. So that is where I would definitely start with them, but I cannot wait to see how all of these od for you. This is going to be really, really fun to see your edition here with the herbs especially, because they're one of my passion projects, so I love to see people start growing herbs.
Ericka: Oh I know. I actually have learned so much from you. Thank you so much. I start from zero a year ago, and you have made me go a ways. I have run a lot of different things, and I want to keep going, but with kids you don't have so much time.
Melissa: Yes, yes.
Ericka: I'm very, very happy that we found you.
Melissa: Aw. I'm so happy that you came in too, yeah. Well Ericka, thank you so much for coming on today. It was lovely to talk with you, and I just adore getting to listen to your accent, so thank you so much for coming on.
Ericka: Oh thank you, thank you so much Melissa. I really appreciate your time. Have a blessed day.
Melissa: Thanks, you too. Bye.
Ericka: Thank you so much, bye bye.
Melissa: Well, I hope that you enjoyed that episode and that you got some helpful tips and ideas so that you can use them in your own garden, and a bit of a heads up. Normally I have a brand new podcast for you guys every single week that goes live, Friday morning. However we are not going to have an episode next Friday because I am going to be spending my time that week welcoming all of the new members to the Pioneering Today Academy and making sure that I have time scheduled to spend even more than usual inside our community area that you get access to with your Pioneering Today Academy membership. So I hope that you are going to be one of those members if you're not already, and we will be chatting away inside our community.
So again, go hop on that wait list. Melissaknorris.com/PTA and get your spot, and then first thing on March 23rd when you see that email you can join and I will see you inside our community area as well as all of the courses that you get access to. The entire full library of every single course that I have comes with your membership of the Pioneering Today Academy. So I hope I get to see you in there. If not, I will be back week after next. Regardless either way, blessings and mason jars for now my friend.
Sign up to receive email updates
Enter your name and email address below and I'll send you periodic updates about the podcast.