Knowing how to choose the best pressure canner for you and your family is one of the first steps towards becoming more self-sustainable. A pressure canner will help you preserve a greater variety of foods to stock up your pantry and food storage.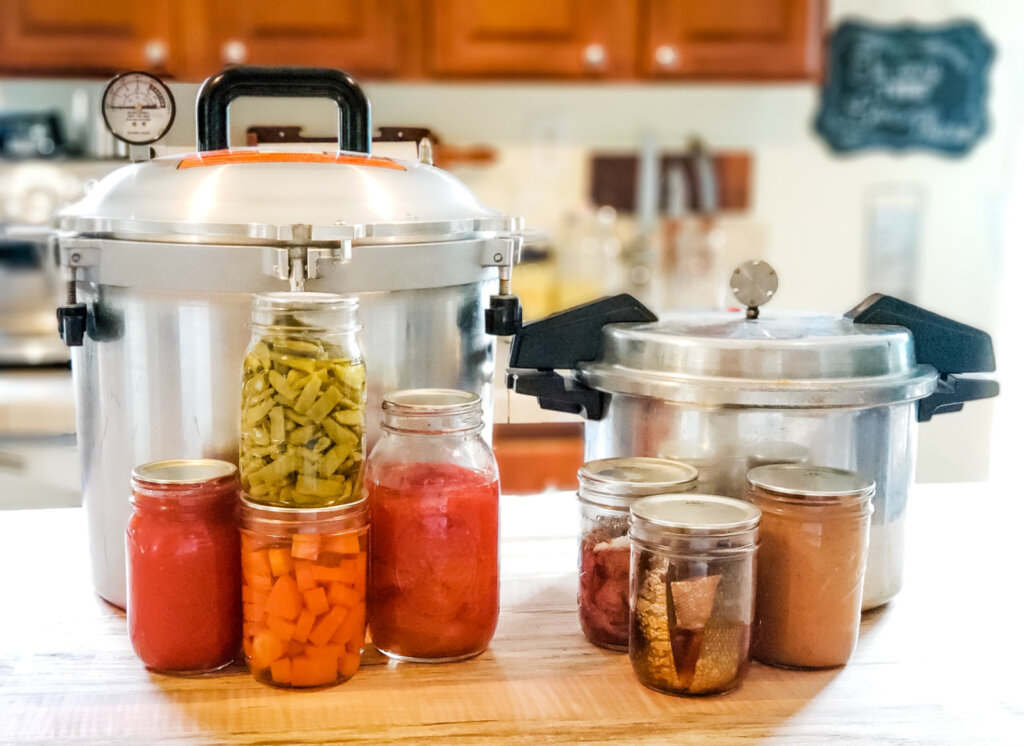 Choosing the best pressure canner depends on your needs, how large your family is, and how much food you intend to be home canning.
If you're just getting started with pressure canning, I recommend taking my free 4-part video series where I teach you how to safely operate a pressure canner. Including what you can and cannot safely can at home, even with a pressure canner.
Read on to compare Presto and All-American to learn which pressure canner you can use to meet your canning needs.
What is a Pressure Canner and How Does it Work?
If you have a garden, you have probably already ventured into different preservation methods and maybe even home canning. I use ten different methods of preservation for various foods. Learn more about each of the ten preservation methods here.
You've purchased your canning jars and canning lids and understand the basics of the canning process. If you don't have the supplies you need, check out this helpful guide to home food preservation.
Most people start with water bath canning and then progress to pressure canning as they get comfortable with the process. Read through my post on canning 101 to help you feel confident in preserving your food.
Water bath canning is only safe for high acid foods. To preserve foods such as meats and low-acid vegetables, you must use a pressure canner.
Water bath canners (usually made of granite ware) and steam canners don't reach as high of a temperature as pressure canners to kill the bacteria in low acid foods. This can lead to botulism, sickness, and even death.
And no, you can't just water bath can your food longer, it simply won't get hot enough.
Pressure canning brings the contents of your filled jars to a higher temperature, effectively killing all the bacterial contaminants. The heat inside the tightly sealed canner builds up pressure that needs to be monitored and released by the weighted gauges on the lid.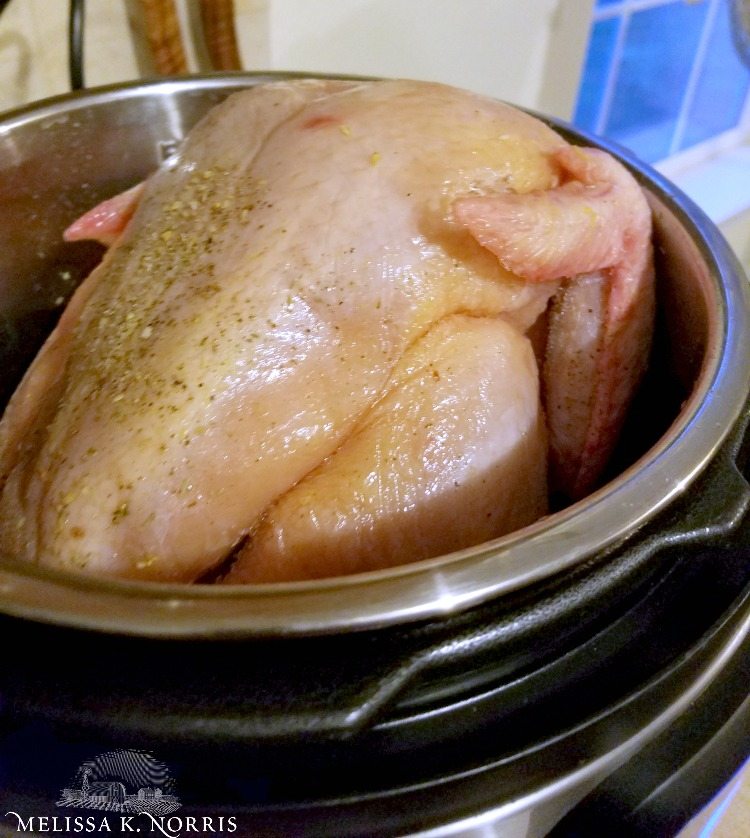 What is the Difference Between a Pressure Canner and Cooker?
Both the canner and cooker are designed to build up the pressure through steam in a sealed environment. It reaches a high temperature allowing foods to cook quickly.
The differences are basically in size and sustained pressure. Pressure cookers can heat up and pressurize containers, but they can't maintain heat and pressure long enough to safely can food.
Pressure canners are made of heavier material and designed for prolonged heat, steam, and pressure to achieve the necessary safety in home canning.
What is the Best Pressure Canner to Buy?
This is a question I get asked a lot. There are different opinions depending on people's experiences with them. There are even pros and cons to using electric pressure canners.
I believe you have to think through several different factors when choosing the very best one for you and your family.
Let me begin by telling you that when you learn how to use a pressure canner, you will love how easy it is to cook a meal from home pressure canned foods! Look through some of my canning recipes to inspire you.
Furthermore, if you'd like to get a copy of my newest book, Everything Worth Preserving, you can pre-order now. This is THE cookbook I wish I could find where I walk through every possible fruit and vegetable and list out the safe, approved methods for canning, including recipes!
Pre-order now, and they will be shipping in the fall of 2022. Plus, for those who grab their book now, I'll throw in all sorts of freebies!
I will walk you through five different areas to consider in reaching a decision.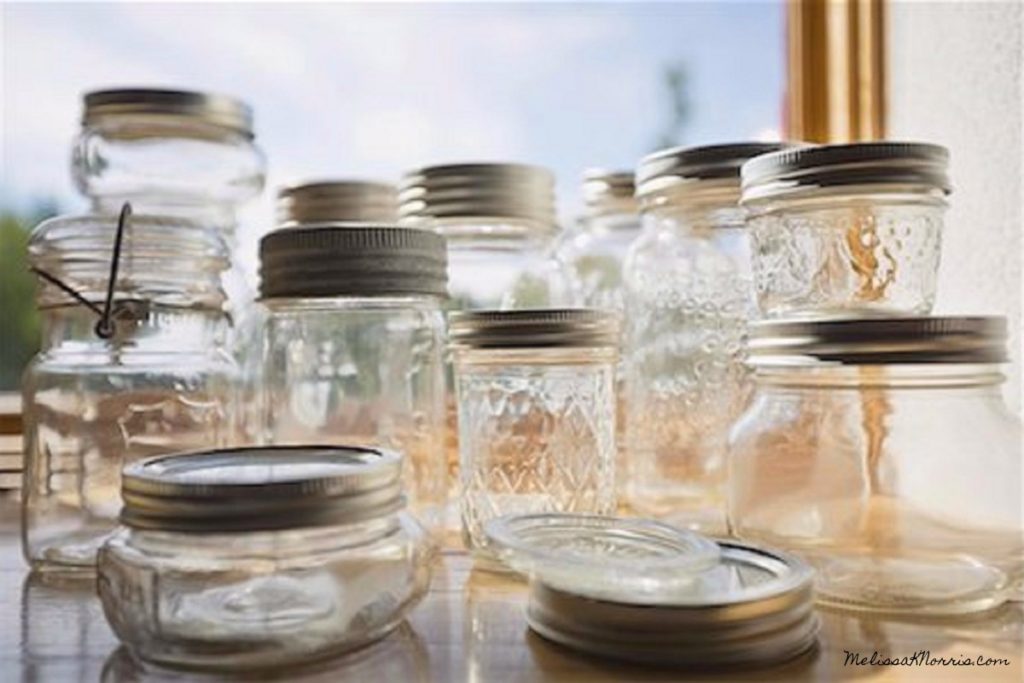 #1 – What Size Pressure Canner to Buy
Pressure canners come in different sizes. If you have a large family and plan to exclusively eat home canned foods, then you will want to choose a larger size model. If you don't cook for many people, you'll be fine purchasing a smaller one.
I always recommend choosing a one that will hold both pint and quart size jars. Don't limit yourself to only pint-sized jars.
If you are wavering between sizes, choose the larger model. It's not much more work to put up 14 jars of beans than to do 7. If you can process them all at the same time instead of having to repeat the process, it saves you time.
Pressure canners will often be listed as holding a certain amount of liquid in quarts. Read the label to understand how many quart jars it holds. For example, my All American 21.5 quart pressure canner holds 19 pint jars or 7 quart jars. The 21.5 qt. Measurement is the liquid measurement.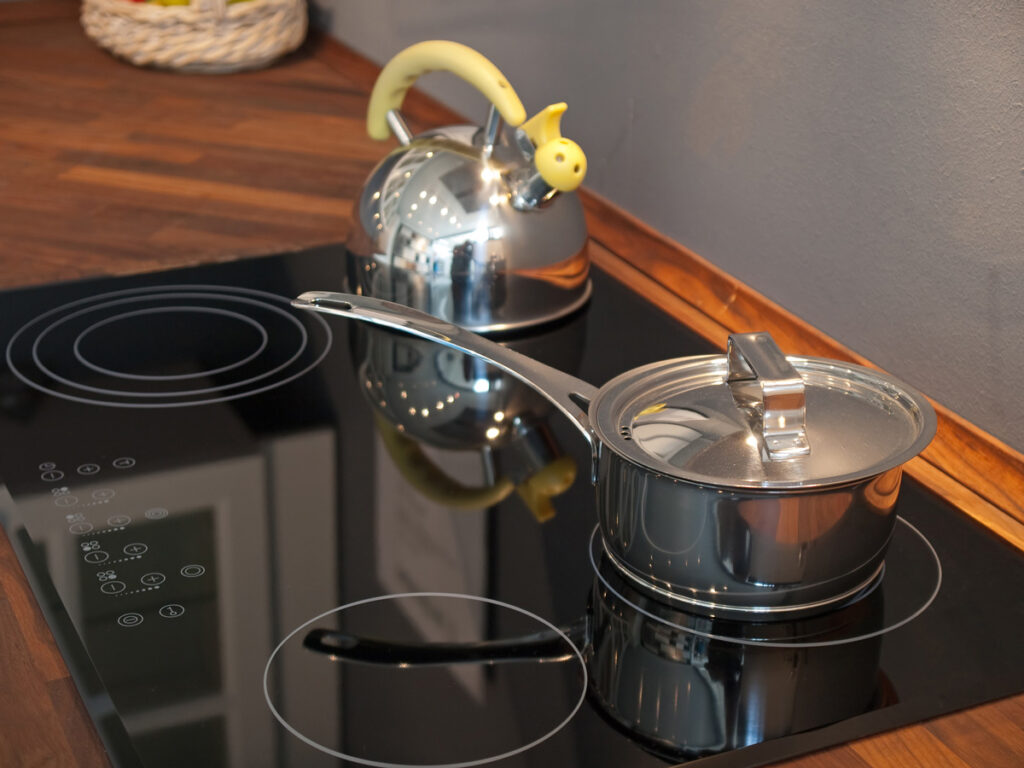 #2 – Consider your Stovetop
If you have a glass stovetop, you risk breaking it using the heavier pressure canners. They are not manufactured for the weight of the canner combined with the high temperature.
This Presto pressure canner states that it is safe for use on glass stovetops.
I have an electric range, and it works great for pressure canning. If you use a gas range, be sure not to heat it on too high of a setting.
For induction stovetops, you need to use a stainless steel base canner. This Presto 23-quart induction compatible pressure canner is the only one I have found that is suitable for induction stoves.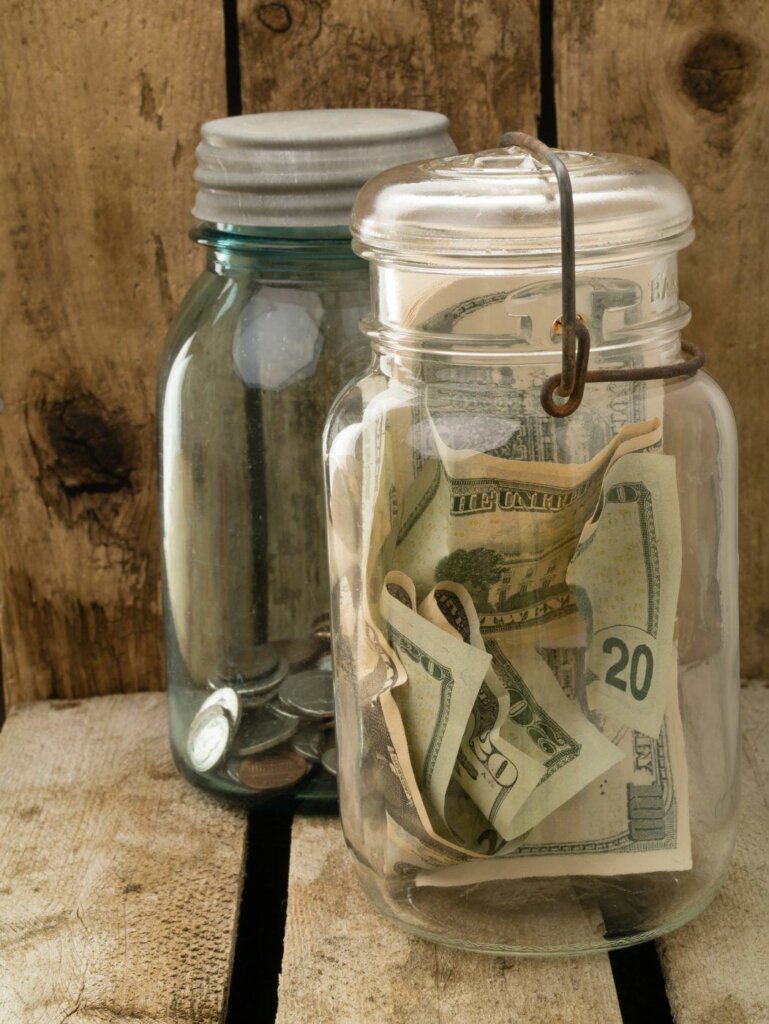 #3 – Finding the Best Value
The price of an item always comes into play. Don't let the initial investment scare you away from buying a pressure canner. Save your pennies if needed because the years of use the pressure canner gives you will quickly compensate for the money spent.
If you are just getting into canning and aren't convinced you will be doing it long-term, start with this Presto pressure canner. I have used this economic pressure canner for almost fifteen years, and it is still working wonderfully.
For a greater lifetime investment, purchase this All-American pressure canner. As its name states, this canner is made in the United States and has earned a reputation as a premier pressure canner.
#4 – Replacing Parts
A gasket-based pressure canner like the Presto model requires replacing the gasket when it begins to wear out. The gasket is the rubber seal that fits around the edge of the lid.
You will need to check it regularly for cracks or fatigue. Oiling it helps to prolong the lifespan as well. I recommend having a replacement on hand before you need it.
Depending on the model you own, you will also want to have an extra pressure release valve on hand. I have purchased both the gasket and valve at our local hardware store, but you should be able to purchase from the manufacturer as well.
The metal-on-metal seal of the All American model doesn't require any replacement parts.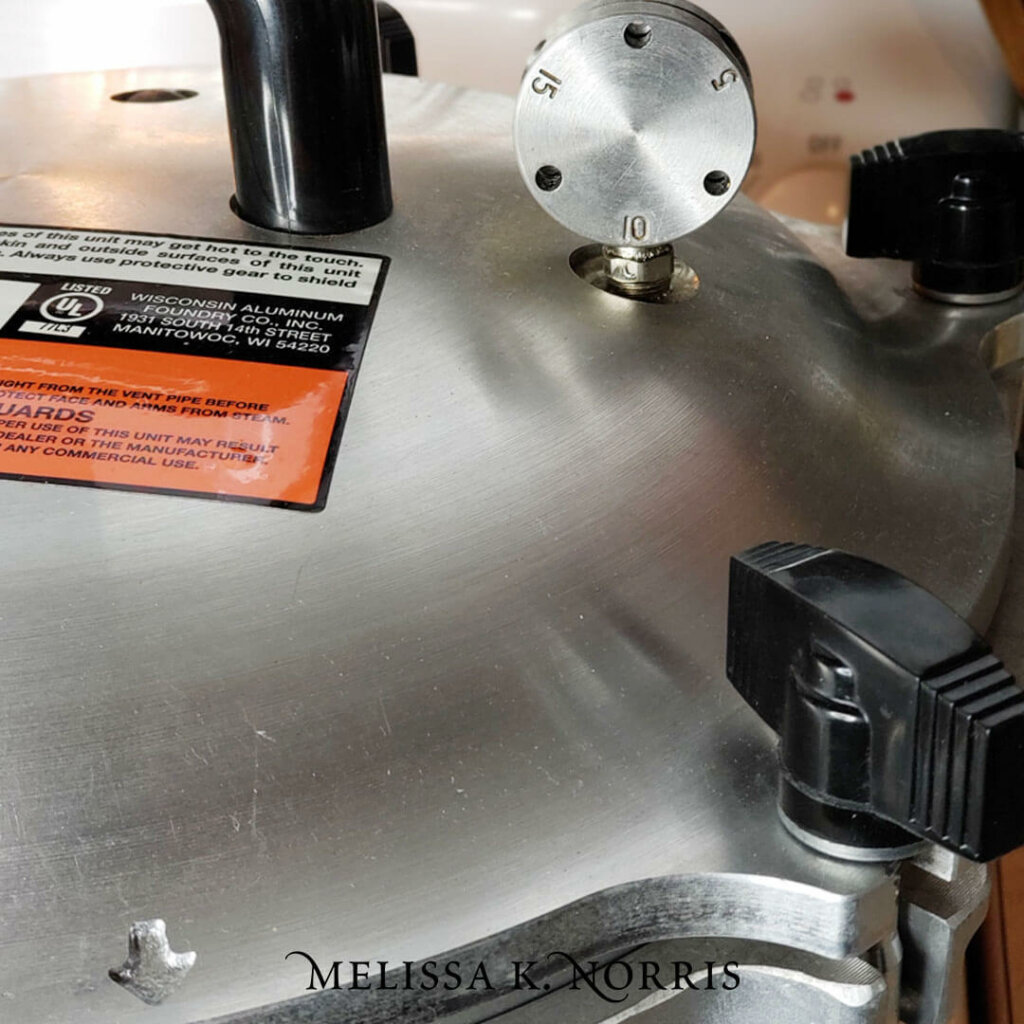 #5 – Maintenance and Care
There are two kinds of pressure gauges for these canners. One has a dialed gauge to monitor pressure, and the other has a weighted gauge.
The dialed gauge has a dial that monitors the pressure in the canner. If you purchase a dialed gauge pressure canner, you will need to have it checked at your local county extension office annually. They will make sure the dial is accurately showing the correct PSI (pounds per square inch of pressure).
A weighted gauge pressure canner does not require this (pictured above). The weighted gauge is the control that jiggles, hisses, and rocks back and forth. This is the kind of pressure canner I use and prefer.
No matter which pressure canner you end up with, I highly encourage you to invest in one. The doors this opens as far as processing food for long-term storage is fantastic. Never again will you have to buy broth from the store; you can easily pressure can bone broth at home!
New to pressure canning and want to make sure you're doing it correctly? Take my free 4-part video series where I teach you how to safely operate a pressure canner. Including what you can and cannot safely can at home, even with a pressure canner.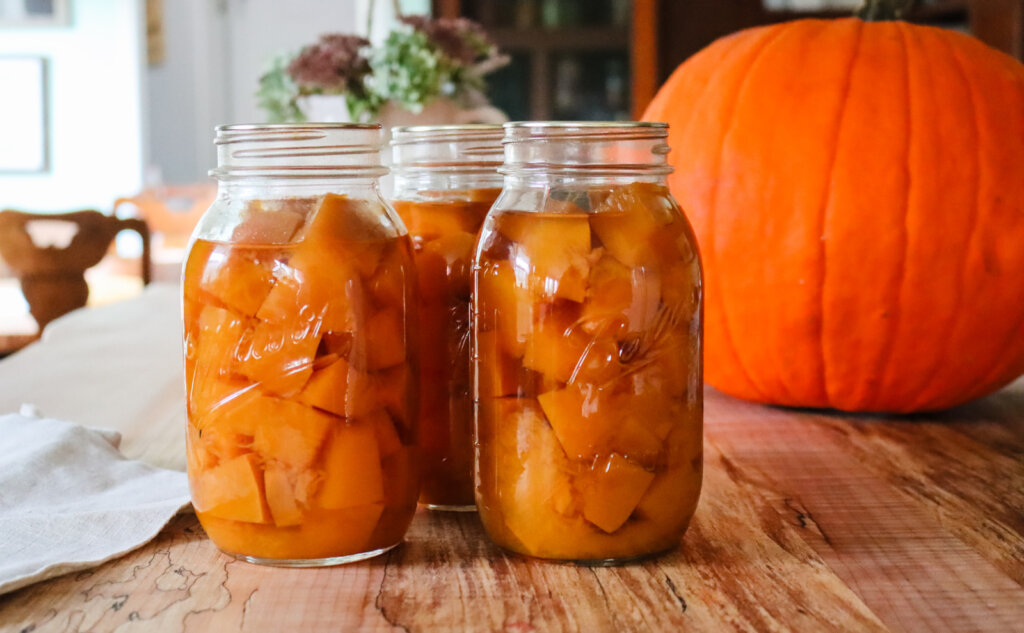 More Canning Resources