Some of the links below are affiliate links, which means I will earn a commission at no additional cost to you, if you click through and make a purchase. Regardless, I only link to products we use on our homestead or believe in.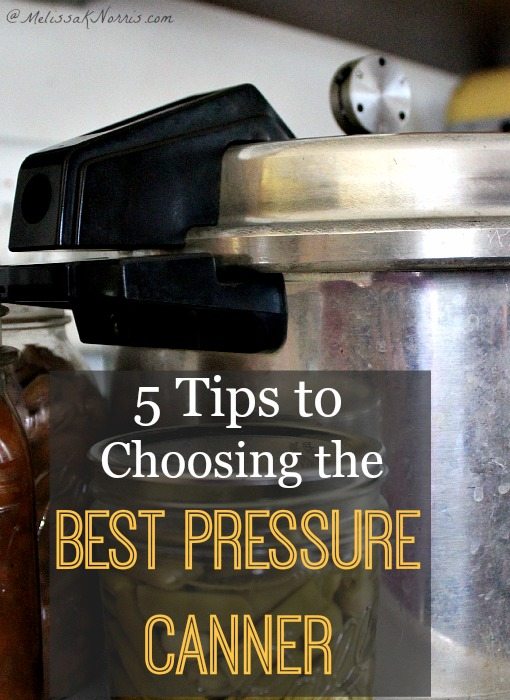 Knowing how to choose the best pressure canner for you and your family is one of the first step towards becoming more self-sustainable. A pressure canner will help you put up a greater variety of foods to stock your pantry and food storage. I warn you, once you begin to see how many things you can put up and how quickly homemade from scratch meals can be made from home pressure canned foods… well, you might become a canning addict like myself.
Many people will tell you a certain brand of pressure canner is the absolute best and the only way to go. I believe you have to take in several different factors to choose the best pressure canner for you and your family. No worries, we'll go over all of them!
I get this question a lot, "What is the best pressure canner to buy?"
That question gets me excited because it means someone is getting ready to enter the world of canning. I have a confession to make, I'm a canning addict… and I have no plans on quitting. This post will help you decide which pressure canner is best for you and your family. And I'm going to be doing a happy dance when you get it. (Yes, I plan on having more pressure canning posts, recipes, and a video or two for all of you joining the canning ranks this year)
Quick review, all non-acid foods must be canned with a pressure canner. That includes, beef, poultry, seafood, vegetables, and combination recipes. I also pressure can my tomato sauce (you can technically water bath or pressure can tomato sauce). I find a pressure canner to be faster than water bath canning and it uses less water.
How to Choose the Best Pressure Canner
There are five things to consider when buying a pressure canner
What size pressure canner do I need
1.Choosing which size pressure canner to buy. Pressure canners come in different sizes. If your children are little (will eat more as they grow), you have a large family, or plan on almost exclusively using home-canned foods, then a larger pressure canner would be your choice. If you're one person or a couple without plans of having many people to feed regularly at meals, then you'll want to choose a smaller pressure canner.
I always recommend choosing a pressure canner that will hold both pint and quart-sized jars. You don't want to limit yourself to pint-sized jars only. My smaller 8-quart pressure canner holds 7-pint jars or 4-quart jars.
If you're wavering between sizes, go with the larger pressure canner. It's just about the same amount of work to put up 7 jars of beans as it is 14 jars and if I can process them all at the same time instead of two separate runs (a run is the amount of time it takes to fully process/can the jars of food).
You'll see pressure canner sizes listed by quarts. For example, my All American 21.5-quart pressure canner holds 19-pint jars or 7-quart jars, not 21.5-quart sized jars (it's 21.5 quarts of water if you were to fill it with liquid). Make sure you read how many jars they hold for a more accurate idea of size.
If you're wanting to put up a whole lotta food at once, you'll want to look into a pressure canner that allows you to stack the jars more than one level deep. The All American 21.5 quart is the smallest canner that still allows for double stacking, the All American 41.5 quart is the largest home pressure canner and allows you to can 32 pints or 19 quarts, it's a big boy!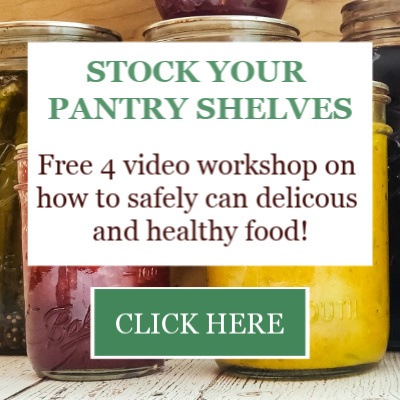 Pressure canners for glass top stoves
2. Consider your stovetop. If you have a glass stovetop, you cannot use the heavier pressure canners and are limited to pressure canners that specifically say they are safe for glass tops. This pressure canner states it is safe for glass top stove ranges.
I have an electric range and it works just fine for pressure canning. If you use a gas range, be sure not to heat it on too high of a setting.
For induction stovetops you need to use a stainless steel-clad base canner, this is the only one I'm aware of, 23-Quart Induction Compatible Pressure Canner.
What's the best pressure canner for the price
3. Price. Let's face it, the price of an item always comes into play. When I grow the food at home and only have the cost of the canning lid, I estimate the cost of the food is about $.12 a jar. Pretty economical. We put up around 300 jars of food in the summertime and continue to add to that throughout the winter months by canning our meat and using frozen berries to replenish our jam and jelly supply. That means even the more spendy pressure canner pays for itself in one year.
If you're just getting into canning and don't have the extra funds, then starting with a Presto pressure canner is the best choice. I used this economic pressure canner for almost 15 years old and it is still going strong though I'm passing it along to another canner.
If you only want to purchase one canner for your lifetime, then the All American canner will be the one you want to consider. As its name states the All Amercian canner is made in the in United States in Wisconsin. It's earned a reputation as being a premier pressure canner.
4. Replacing parts. A gasket based pressure canner like Presto requires replacing the gasket when it begins to wear out. I've replaced my gasket once in 15 years. You'll need to check your gasket regularly for cracks or fatigue and oil it occasionally. I recommend having a replacement on hand before you need it. The gaskets are less than $15.
Depending upon your model, you'll also want to have an extra pressure release value on hand. I've purchased both of these at our local hardware store. Again, I've only replaced each once in 15 years.
The metal on metal seal of the All-American means no replacement parts as far as the gasket is concerned.
Do I need to maintain a pressure canner
5. Maintenance care. A dial gauged pressure canner will require taking it in once a year (especially important when it is brand new and before your first use) and having it checked at your local county extension office. They'll make sure the dial is accurately showing the correct PSI (stands for per square inch of pressure).
A weighted gauge pressure canner does not require this. The weighted gauge is the control that jiggles, hisses, and rocks back and forth. This is the kind of pressure canner I use and prefer.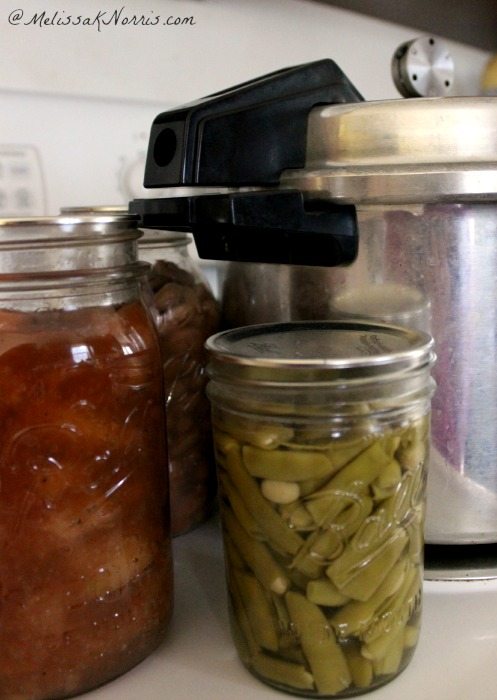 Best economical choice for a pressure canner
If money is an issue, I'd go with the Presto pressure canner, if you have the funds and want to invest in a canner you'll use forever I'd go with the All American pressure canner. However, the truly most important thing is both of these pressure canners will get the job done and allow you to safely can food at home.
New to pressure canning and want to make sure you're doing it correctly? Take my free 4 part video series teaching you how to safely operate a pressure canner, including what you can and cannot safely can at home, even with a pressure canner.
Are you just starting with canning? Which pressure canner do you recommend?