What does pressure canning actually do to bone broth? There's a lot of debate on whether pressure canning destroys all of the good properties (like gelatin and collagen) in bone broth. Let's find out if that's true.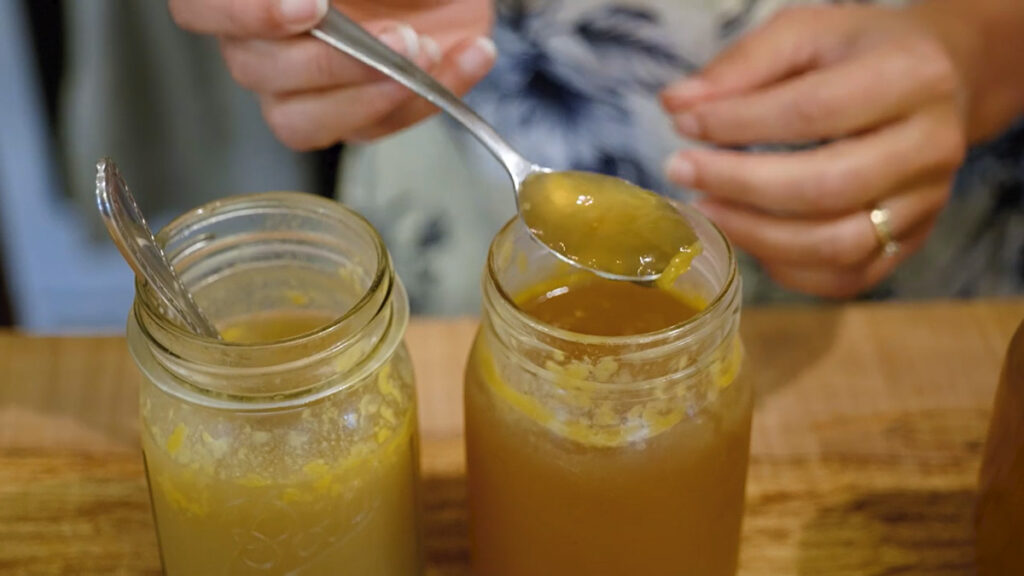 What does pressure canning do to bone broth? Most of us agree that homemade broth is good for your health, and it's definitely better than what you can buy at the store, but what happens to the quality of the broth when pressure canned?
See below for the answer to this question as I compare a jar of freshly made bone broth put straight into the refrigerator with a pressure-canned jar that's also been refrigerated.
Do they have the same gelling factor?
If you've never canned broth at home, check out my tutorial for how to make homemade bone broth as well as how to can bone broth at home.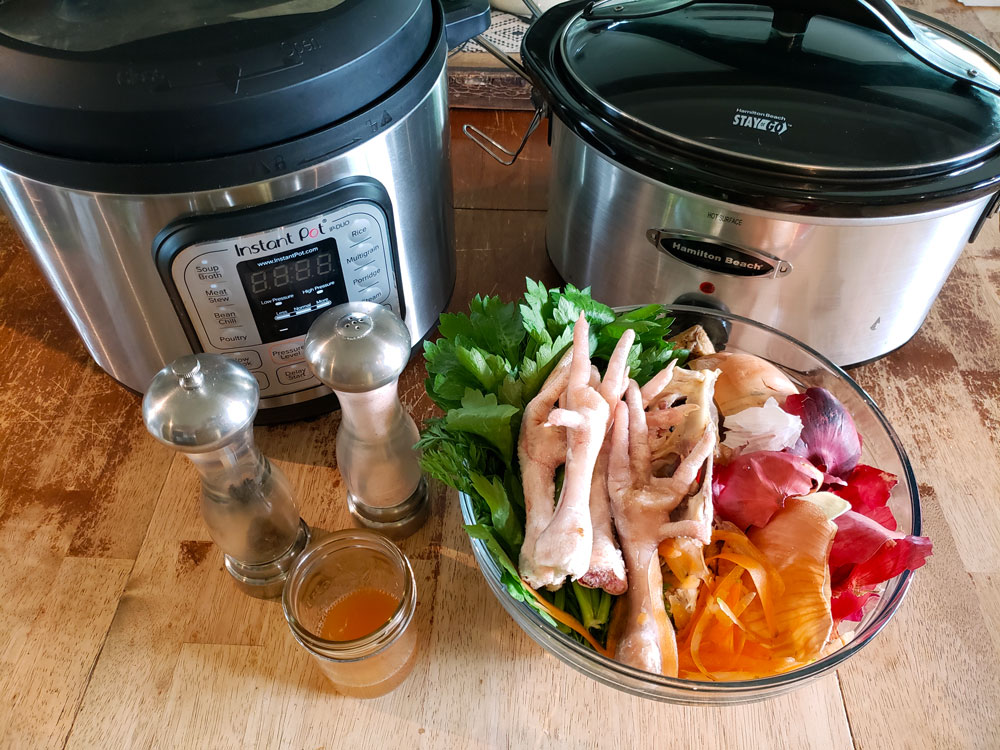 Table of Contents

[Hide]

[Show]
What Constitutes Good Broth?
The holy grail of a good broth is in the gel. Broth gets that gel from the collagen and gelatin that's within the bones of animals. If your broth is made from healthy chicken carcasses or beef bones, and you make your broth with the correct ratios of bones to water, then you'll get high-quality broth.
To know if you have a high-quality broth, refrigerate it. If it sets up like jello, you know it's filled with the good stuff.
The more firm and less liquid-like it is, the better. This jello-like consistency comes from the gelatin within the bones that get extracted into the broth during cooking.
So does broth that's been pressure canned lose this gelling factor?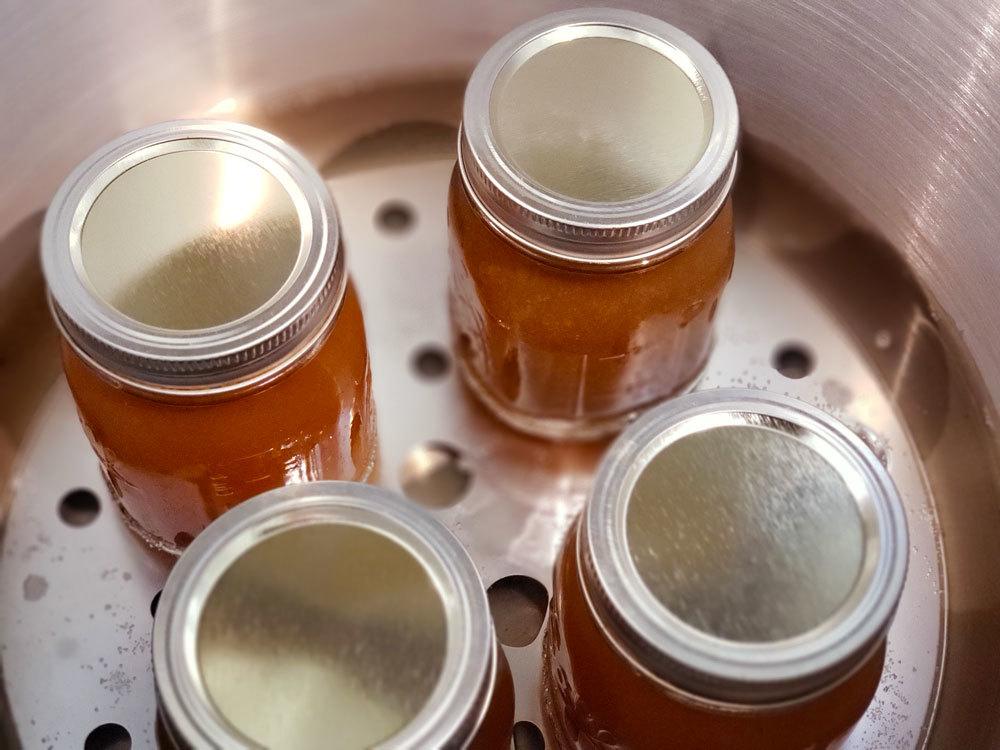 What Does Pressure Canning Do to Bone Broth?
Having homemade bone broth is excellent, but it only lasts a few days in the fridge. This means you either need to freeze it, or make it shelf stable by pressure canning it.
But then that begs several questions regarding what pressure canning does to the broth.
Does pressure canning destroy or take away the nutritional properties of bone broth? No! The appearance of the broth may look different (especially from the outside of the jar), but the jiggly gelatinous broth is the same in both the pressure-canned jar and the non pressure-canned jar.
Is the collagen in the gelatin destroyed? No! It may be slightly different, but not enough to constitute the theory that the gelatin is destroyed during pressure canning. It's basically the same in both jars.
Does the color change? Yes, the color change could be from a slight breakdown in the collagen or gelatin, but not enough to eliminate the jello-factor.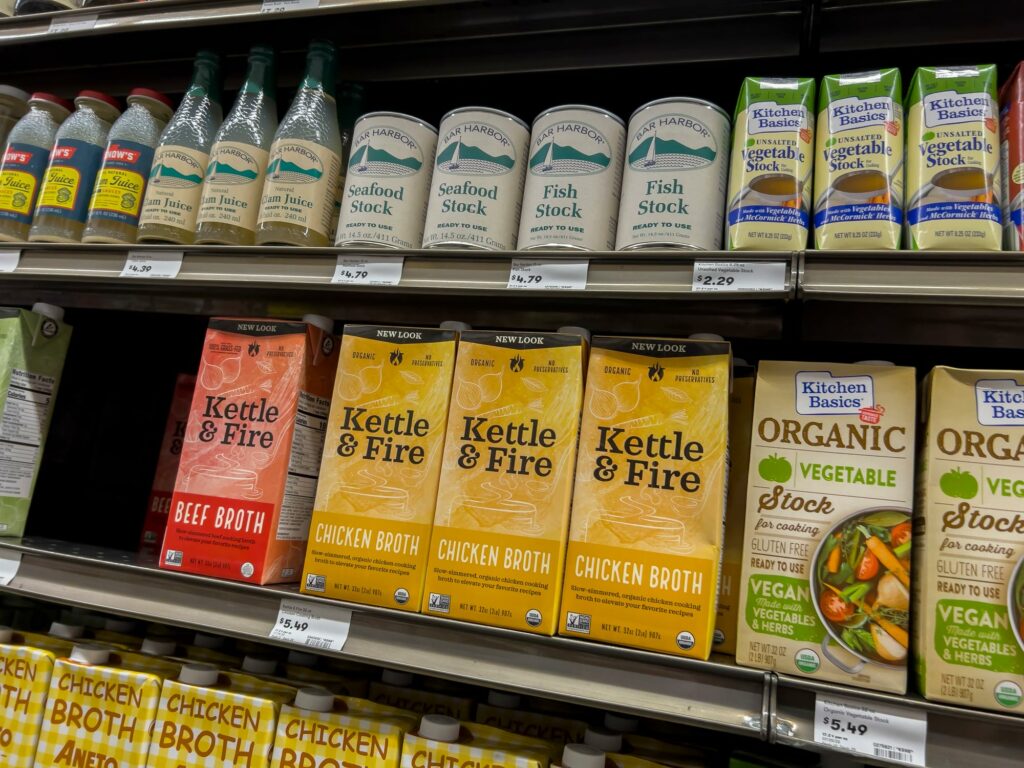 Is Store-Bought Bone Broth any Good?
Homemade bone broth is better than store-bought, hands down. Chances are, if you buy a carton of bone broth from the grocery store and put it in the refrigerator, it won't gel.
That's because the store-bought varieties aren't made with as high-quality ingredients as homemade.
There are some higher-end broths available on the market today, so to know if those broths have the same gelatinous consistency, you'd have to buy a carton, pour it into a clear glass Mason jar, refrigerate it overnight, then check for that jello-like consistency.
The bottom line is that homemade bone broth that's been pressure canned is still packed full of nutritious gelatin and collagen, and this method of food preservation should not be looked down upon.
Sure, if you have all the freezer space in the world and want to freeze your broth, go for it. But for us home-cooks that need broth in a hurry, the ability to grab a jar off the pantry shelf, pop it open and have it ready to use far exceeds the desire for a slightly healthier (if at all) product that's frozen solid when needed.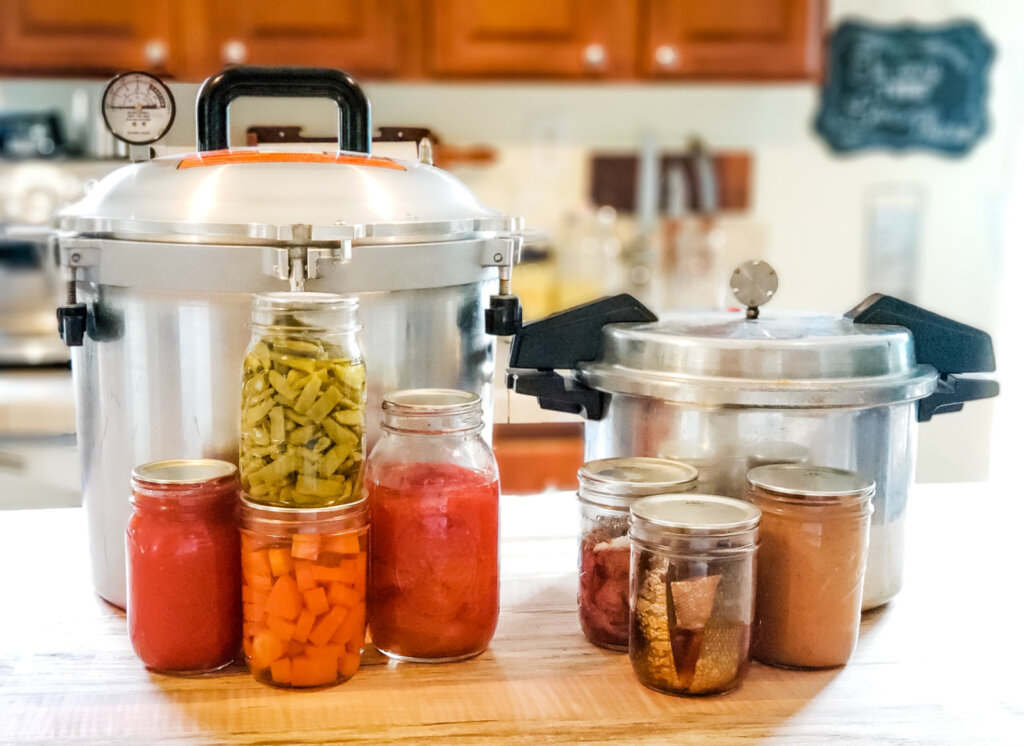 More Articles on Home Food Preservation