Some of the links below are affiliate links, which means I will earn a commission at no additional cost to you, if you click through and make a purchase. Regardless, I only link to products we use on our homestead or believe in.
The Norris Farmstead is now fully renovated and ready for bookings! Come see the before and after of this fun AirBnB project of ours to see the amazing difference.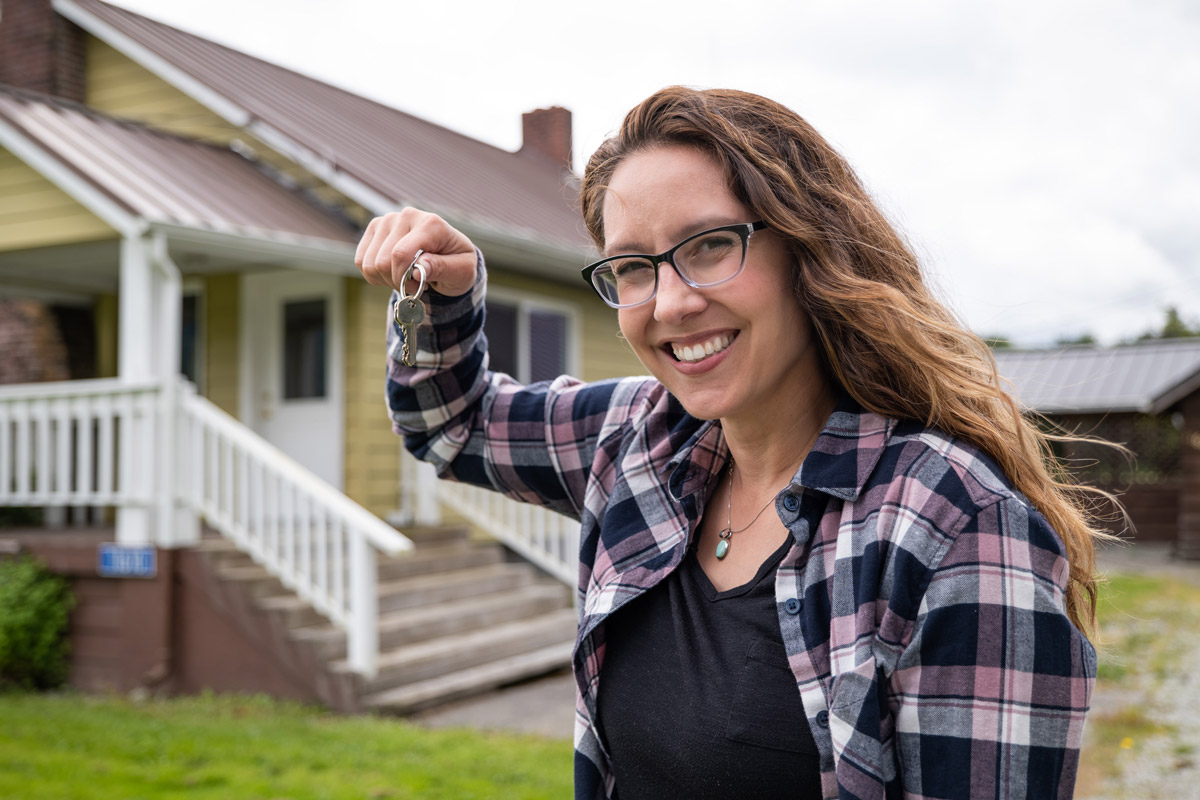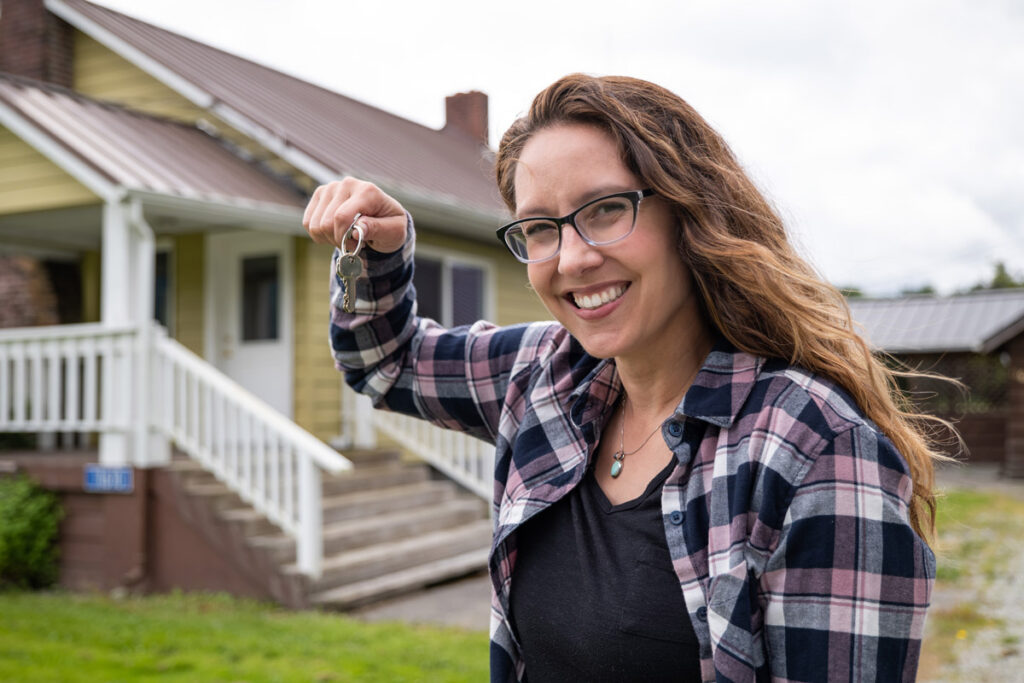 This post has been updated to include the before and after-renovation videos of our Norris Farmstead. Enjoy the journey in this post that shares the purchase all the way through to taking bookings.
My husband and I have purchased a 40-acre homestead just 1/2 mile from our current home. But it's not for us!
That may sound strange, but for 15 years now, our desire has been to build community sufficiency, teach pioneering skills like those used during the Great Depression era, teach online courses through the Pioneering Today Academy, share free content through my YouTube channel and this blog, and even hold some in-person workshops.
But our homestead where we live just doesn't allow for the volume we really want. Really, we're maxed out at about ten people per in-person class, and a lot of work goes into these training days for only ten people to get to benefit from them.
We simply want to open our doors to allow more of you to walk through this journey with us!
Because of our desire for community sufficiency, this homestead property will allow us to teach on such a larger scale and have the ability to make it available to many more people.
You can actually book this Farm-stay for your own family, come see the adorable Scottish Hylander cows, get to grab farm-fresh eggs straight from the coop for breakfast, and during certain months, even harvest flowers, herbs, or veggies from the gardens.
It's a full working homestead, managed by our family, with the bonus of being an AirBnB!
Enjoy the before and after video, along with the initial tour of the property in this blog post and be sure to book your stay with us at the Norris Farmstead.
In This Episode
Our new homestead review.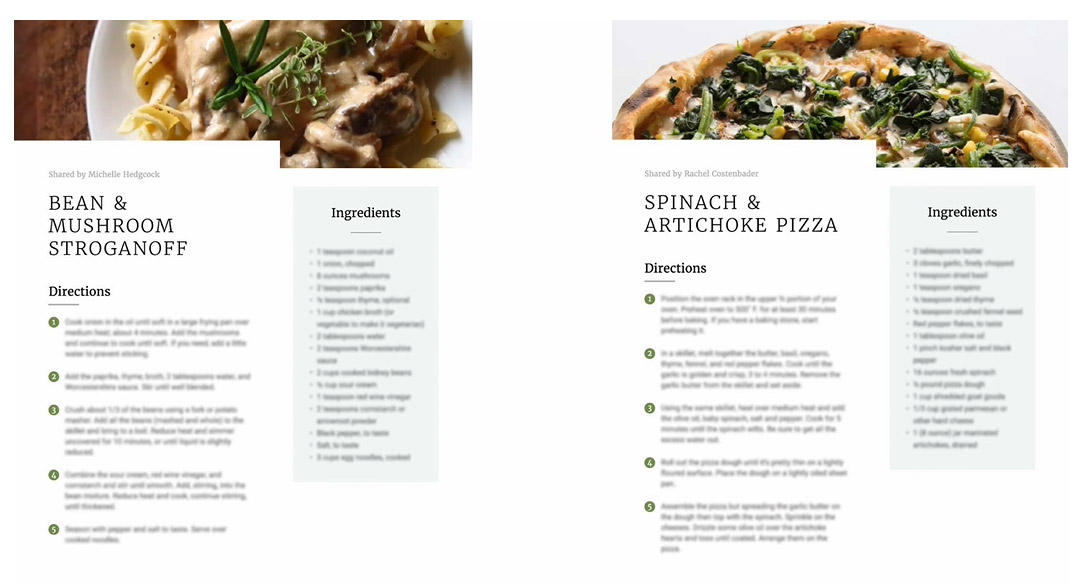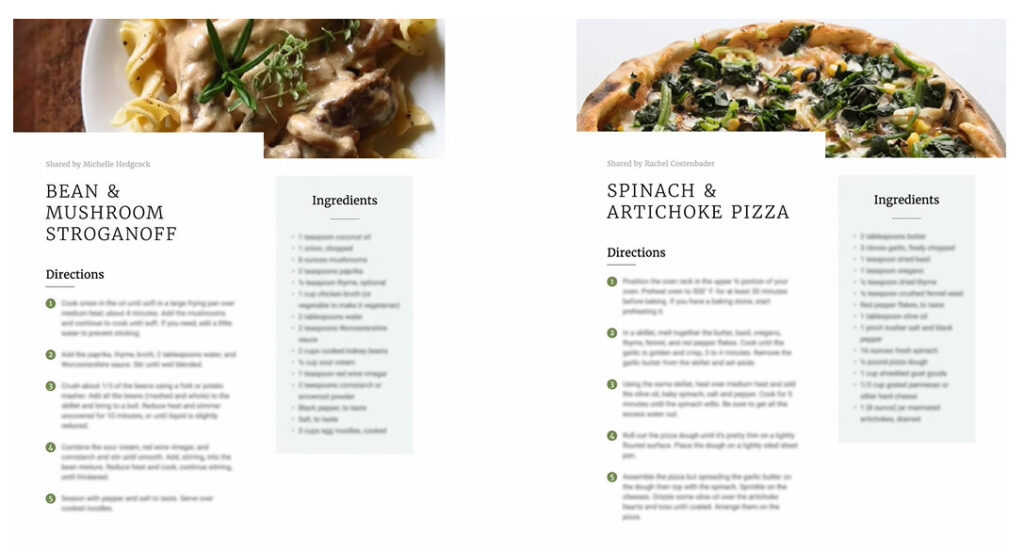 Farm Fresh Eating Magazine
If you ever struggle with not knowing what's going on the table at dinner time, especially with piles of zucchini and beans sitting on the kitchen counter, then you need my farm-fresh eating guide Harvest to Table: Seasonal Recipes.
It's a monthly digital magazine that's offered inside the Pioneering Today membership and many of you have told me that it's one of your favorites!
For the first time, we're offering this magazine as a stand-alone membership option where you can enjoy all my favorite recipes for using up all that farm-fresh produce as it comes in without any going to waste!
Click here to grab your monthly copy or find out more.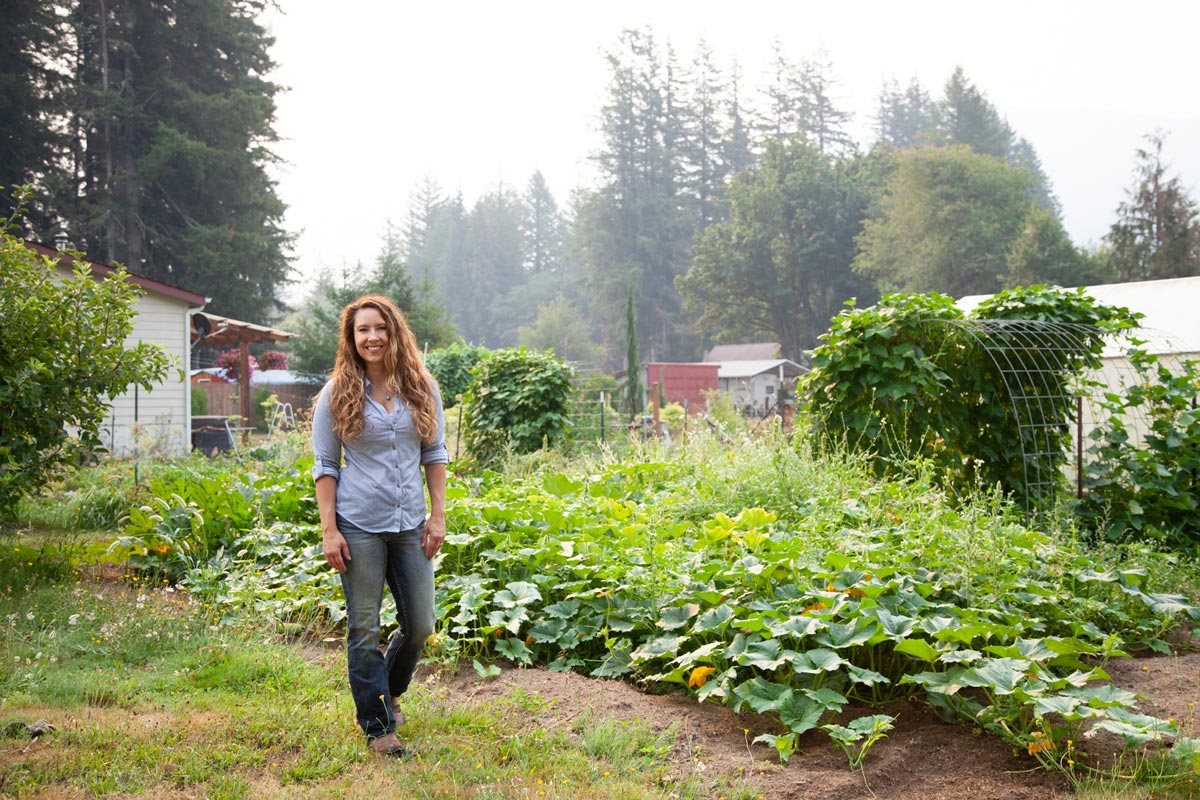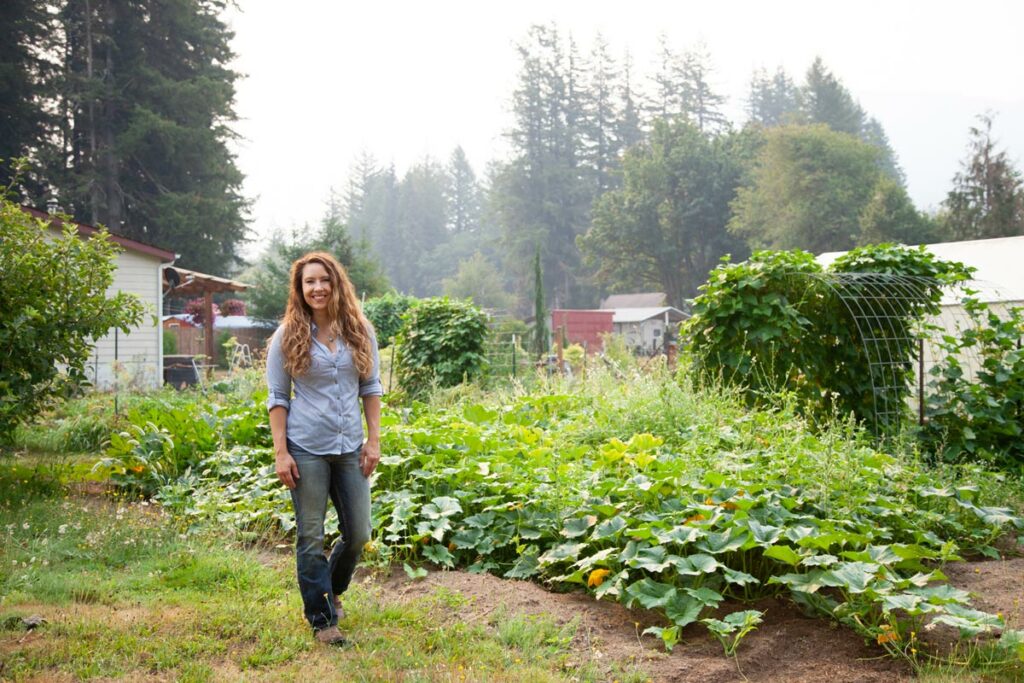 Other Posts You May Enjoy
Hey Pioneers. Welcome to episode number 349. Today's episode is going to be a bit of a confession as well as sharing one of the scariest and biggest decisions that we have ever made. And one that is also very exciting. No matter how busy we are and what we have going on, one thing remains the same is we all need to eat.
So if you have ever struggled with, "I don't know what we're putting on the table" or "I don't know what we're having for dinner tonight," especially as we get into the harvest season where you have got a lot of produce coming in from the garden, and you want to make sure that you're using it to its best advantage and or from farmer's markets.
But raise your hand if you have ever had a whole bunch of zucchini piling up on the countertop, or you've got 10 pounds of beets or a bunch of green beans. We've all been there when you've already went through what your favorite recipes are and your follow that, go to dinner recipes are, and you're looking at all of this produce and you're, "I've got to figure out something to do with this.
I can't let it go to waste." Well, that is where the Farm Fresh Eating with Harvest To Table seasonable recipes comes in. It is a brand new digital, monthly magazine that takes the stress out of fresh in season cooking with proven recipes that your family will love.
Many of you, if you have been a Pioneering Today Academy member know that this is one of your absolute favorite parts of the membership. It is menu planning done for you. And it means that you're eating fresh seasonal produce, which is one of the best ways to improve your health and grow as a homesteader. But it often feels overwhelming to keep track of it all.
What fruits and vegetables are in season, how to know when they're actually ready to harvest and what to make with all of these things. So for the very first time we are taking the monthly magazine that is delivered every single month with brand new recipes and offering it to people outside of the full membership.
So you can get the Harvest To Table seasonal recipes, digital monthly magazine, as well as on-demand access to part of the Pioneering Today Academy vault with a curated library of over 120 videos that will teach you the essential home setting skills alongside with this magazine in PTA basics. Here are what some of our readers are saying.
Melody, "So excited to have these recipes. I had leftover potatoes today and was looking for something to do with them tonight." This one from Christina, "Thank you. I am going to make the hard time pudding. I love cooking with molasses this time of year."
If you're looking for your dinner plan made easy, go to MelissaKnorris.com/basic MelissaKnorris.com/basic and get your Harvest To Table seasonal recipes right now. So in order for me to share this, I feel like I need to do a little bit of, I don't know if backtracking is quite the right word.
But I had shared with you guys here on the podcast and some email newsletters, and even on some of my YouTube videos that when my husband and I traveled to our very first homesteaders of America's conference back in 2021, that we knew that it was a pivot for us that we were supposed to do in person live teaching events on our homestead here in the Pacific Northwest.
And within three months of going to that event and making that decision, last August, we held our very first live workshop. It was a chicken butchering workshop. And then we held another one just a few months ago, this spring in May of 2022.
And I had full intentions of doing some preservation in person workshops here, as well as a medicinal herb garden, where you would be walking through me, learning how to grow the herbs and how to use them and make remedies with them. And all of these were going to be live in person and on our homestead.
Well, the reason that I'm sharing that with you is because I am not going to be able to hold any more of those this year, meaning this summer. And at the time of this recording, we're almost at July, I'm recording this just a few days before this episode will go live.
So this is extremely right now in real time. Now, the reason that I am sharing that is because I am not somebody who likes to go back on what, if I say I'm going to do something then I'm a person who does what I say I'm going to do in almost all things.
If I have told you that I'm going to deliver something to you, I get it delivered to you done as said and on time. But this is part of the confession part and also part of it will make more sense as I get into this story.
So we're not going to be able to hold any more workshops live in person this year, but something much bigger is happening. So part of our struggle with holding workshops here is we really only have the space for about 10 to 15 people, because then we run into parking issues.
And where we live, it's on a very country road. There are no sidewalks. You can't just pull off and park on the side of the road. And we actually share our driveway has, our property has an easement on it to the property behind us. So we share our driveway. And their property is behind ours at the end of our driveway.
So we are very limited to cars. And so when you get think 10, 15 cars, they can't park on the road, they can't park in the driveway. So think about your driveway. We really only have so much parking space. So that has been limiting us onto some of the size of the workshops that we'd like to hold.
And then I've shared with you that we would really like to increase our herd, possibly with more dairy animals. We have our first dairy cow right now, Clover. But even with our beef herd. In fact, when we got Clover, we had to sell one of our cows who was bred back.
She was due within about a month. And we had to sell her simply because we do not have enough pasture to support any more cattle. We are really a maxed on our pasture for the amount of cattle that we have. And so we've looked at property and if you caught my YouTube video that just went live on this, if you want to actually get a tour, I highly recommend it.
So you can see everything that I'm talking about. We'll link to it and you can actually go and watch this video. But we prayed and we're actually getting ready to go and look at 80 acres in Tennessee. We have prayed for a couple of years, honestly, and we've looked at property online in Idaho and in Tennessee, but I was actually in person going to look at some 80 acres in Tennessee.
My husband said, "Yeah, when you're there for the homestead festival, go and look at this property." So, but we really did not feel that God has given us permission to leave or is telling us to leave and relocate. Now, if you're not a Christian, you might not see how that has bearing.
But we are, and that is how we make decisions. So it a important part of this story. So we were going to go and look at this 80 acres. Not to move now, because as I said, we really didn't feel like God was telling us to move now, but to buy the property for a someday relocation. Well, I was driving down our road and I saw a for sale sign on one of the old family farms here.
And I called my husband and I said, "Did you see Hornbeck's is up for sale? Have you seen this for sale sign?" He's, "No, I just drove by there earlier today. It wasn't up." So I immediately called my almost sister-in-law. Her and my brother are not married, but they've been dating for a very long time, who's real estate agent.
And I said, "Hey, find out about this property." And she said, "Okay." So this was at like three o'clock in the afternoon, three, 3:30 in the afternoon. And she called me back and she said, "It just went up for sale. It's going to go fast. Do you want to go look at it tomorrow?"
Now in the YouTube video, I tell a little bit more of the story and the history, but I'll encapsulate it really quickly for you. And I've known this property, I've known the family that's owned it, I've been in the house. But when you're looking at property to buy, you look at it in a very different light and you look at different things.
So we were very familiar with a lot of aspects of it, but not everything. So I told her, "Yes." So she also said, "If you think you want to make an offer on it, you're going to need to make an offer by tomorrow. Are you guys." We weren't even, aren't even approved for a mortgage because we really weren't looking that seriously.
So 10 o'clock that night, property we saw went up for sale at 3:30, I am uploading all of my documents and we're getting approved for a mortgage just in case we decide we do want to make an offer that we have been approved. And we do not have that much cash. So yes, this absolutely would, it has to be purchased with a loan.
Well, we went and toured the property, more of that story and the leading again on that YouTube video. Can go and catch that. But long story short, this is our short version for me, we purchased the property. All of it in, actually we made the offer and it was within 24 hours. It's the most amount of money we have ever, ever spent.
And we had the shortest amount of time in order to make the decision. So that was a little bit of the scary part. Even knowing that we felt that God was leading us to make this investment and purchase, it's still scary. And I have to confess here, which I didn't really share in the YouTube video, just because it was filmed about a week and a half ago.
But we have since been down at the property and already working on the pasture and putting in the fences, and I've been working in the landscaping and the gardens there. And my husband still works full-time. We have a fully functioning homestead here.
I work full-time even though from home. And it's beginning to settle in a little bit of the scope of work that is before us. And we went into it knowing it, but there's something about knowing the work and then when you actually start doing the work and you're, "Oh my, what did we do?
Are we really going to be able to keep up with everything?" And that's kind of where the faith aspect comes back in. Because we both, I know without a shadow of a doubt that my purpose is to share self sufficiency or community sufficiency, if you've listened to that episode, but is to share how to grow your own food, preserve your own food.
All of the things that are encompassed under the modern home setting umbrella is to teach that to other people. In fact, I don't know if I've ever shared this in an episode before anywhere.
And sometimes I'm hesitant to share these things, because I know that sometimes people will take things out of context, as well as basically give negative feedback. And that's to be expected.
Not everybody is going to think the same way and all of that. But sometimes I hesitate to share a little bit more of this personal, the personal side, especially as it deals with religious beliefs or my walk with God, Christianity.
So this was about, oh my gosh, 15 years ago, I was at a place where I was really seeking what I was supposed to do with my life in the next steps. Because I knew that I wasn't. Oh gosh, this is going to sound bad. I'm trying to find the words. I wasn't satisfied with just being a pharmacy technician.
And not that I wasn't satisfied with that. There's nothing wrong with being a pharmacy technician, but I felt like that there was something else I was supposed to be doing, but I didn't know necessarily what it was. I had pursued publication writing fiction.
And I've shared this aspect with many of you before, and even at the homestead festival at some of my talks. And I wasn't getting anywhere with it. I had a literary agent, but none of the books were being picked up by publishing houses and it just was rejection after rejection.
And I was kind of at a point where I came to complete surrender and I told God, "I don't know what it is I'm supposed to be doing. If I'm not supposed to be writing, then take away this desire. So, and show me what I am supposed to be doing.
And if I'm just supposed to be as a pharmacy tech, continuing on what we're doing, then please take away this desire in my heart to do more and help me to be very happy and content with whatever it is you want me to do, God."
So complete surrender and very sincere. I meant it. Well, my husband and I were working out together. I still remember we were in the living room. We were doing an insanity workout. And we were doing Heismans. And I was praying as we were working out in my mind. And I very distinctly, and this has not happened to me very often.
So I don't slightly say, I felt God tell me something. I didn't hear an audible voice, but for those of you who have felt God speak to you, then you'll understand what I'm saying. So it wasn't an audible voice, but it was a very clear and distinct, like I said, this was 15 years ago.
And I still remember the exact exercise move that we were doing when this happened. And I felt God say, I was, "What am I supposed to do?" And he said, "Teach my people." I'm, "Okay, great Lord. Teach them what?" And I never heard the response, not in that. He said, "Teach my people."
And that was very, very clear. And as time has evolved, I know now it was to teach modern homesteading, what I have been doing because he clearly opened the way for that in ways that I would never have been envisioned and never expected. And he has just blessed it beyond leisure and allowed me to teach people not only nationwide, but all over the entire world.
I mean, we have members in the Pioneering Today Academy who are in South Africa, the Netherlands, Switzerland, I mean, all over it. It's truly amazing. And so I know that I am supposed to teach people. And my husband and I both felt that from God that we were supposed to do it also in live, not just online and digital, which is the main way that I have been able to help and to teach people.
So we really feel that this farm is the opportunity and that God wants us to get it because we will be able to do so much more because it's 40 acres, there's outbuildings. You'll see everything if you go and watch the YouTube video. But at the same time, it's a lot of work and there's so much already on our tables.
And so we're kind of going back and forth with that, "Okay, Lord, you have put this in our path. You have given us this desire and shown us that this is what you want us to do, but you are going to have to help us." So it's going back and forth with relying on and knowing the faith part that he's going to lead us and walk us through this.
And then the other part of where it can be very easy to begin to feel overwhelmed with just the sheer amount of work that has to be done. So I was talking to my husband this weekend and I said, "If I'm going to do these, the herbal workshop this year, and if I'm going to do the canning workshop, I've got to get those dates out for people. We've got to pick a date, put it on the calendar and get them done because we're almost into July already and people have to have time to plan."
And he looked at me and he said... He said, "Do you really think that you can do that right now with everything else that's going on and give it a hundred percent and be okay?" And I looked at him and I'm, "I don't know if I can." I'm, "We have so much that needs to be done that I don't know if I can do one more thing right now, even though I said I was going to do them."
And he said, "I think that you should wait until next year, we'll have the new facilities. We'll have the things there. You'll be able to do them so that more people can come and everything will be set up." He goes, "If you want to do them this year, then that's up to you here, but I don't see how you're going to be able to do it."
And so I really had to just take some time and sit and think about it. And he's right. I am taxed. I am just taxed right now with the preservation book that's coming out and all the work that needs to still be done on that. And so they are being tabled until next year. But the good news is, is we'll actually have areas that we'll be able to teach all of this at.
And I know that it will be better even though I have to wait one more year. So I know some of you have been asking me when I was going to have those workshops and I really hate to disappoint people and I hate to say that it's been tabled until next year, but that is the truth of it.
However, I am excited for this new venture because it is going to allow us to impact people in a greater way than we could ever do with just the space that we're on now. And it's also going to stretch us in ways. And I know that God is going to use it in ways that we don't even see it.
We aren't even imagining yet. And I firmly believe that. And so I just wanted to give you a kind of behind the scenes aspect of what we have going on, why you haven't seen announcements for those upcoming workshops and just kind of let you into exactly what's going on in real time.
And also, because I know many of you have dreams of yours, and I know that a lot of you are also in a place of probably uncertainty or of waiting and wondering what you're supposed to do, what the next step is. And so I share this with you because we were seeking and looking for property for the past three years.
Now, I know for some of you that might not seem like a very long time. And for others of you, that's going to seem like a long time. And your timeline and mine will never... God doesn't work like, "Oh, wait three years for something." But just to share that with you. Now I know that it was waiting for this property to come up and be available for sale.
And the interesting thing is I would have conversations with people when I would go for my runs and walks. And I was walking by this property the whole time where I was telling people about what we wanted to do and what we should do, but nothing was coming about.
I'd even called other places of people who had farms in the area and acreage asking them that I'd heard that they wanted to sell. I'm not just cold calling people and being annoying. But said, "Hey, if you ever do decide to sell, we would be very interested. Can you let us know."
Three people actually in our area. And of course, none of that came to be. And so it was almost ironic and God has to have a sense of humor because as I was making all of these calls, it's usually while I was on my walk or my run, and I was going by this property that he knew that we would be getting. Just, we had to wait until that time came.
So I hope that this encourages you and that in some way, you'll get to be on this journey with us if it's in person, hopefully at some of the events that we will be having there next year, or even just watching and getting to see the process and the transformation, and that you'll be able to learn from that.
Even if it won't be in person, through the documentation that we do and seeing how taking a farm that has great areas for improvement, especially on the pasture and using regenerative agriculture and all of the homesteading practices and getting to see those happen in real time and the documentation on what that does to the land and everything so that you can see that, that others can see that and it will inspire them and also give them clear steps as well.
So in whatever aspect that you may take with this and what this farm will end up becoming and doing, I want to thank you for being a part of the journey. And as I shared, you can go and actually see it all. And it's very, very much before state. And I hope that it inspires you as well. So thank you so much, my friends. We'll be back here next week. For now, blessings in Mason jars.
Sign up to receive email updates
Enter your name and email address below and I'll send you periodic updates about the podcast.