One of the most asked questions I get is what specific variety of plants we use on the homestead. So in today's episode, we're diving into all the varieties of plants we grow in our garden! Before I tell you the exact specific varieties that we grow here on my homestead. I do need to preface by saying that the varieties that I picked specifically for my more cooler northern climate. I live in the specific northwest of Washington State. We're about an hour and a half from the Canadian border in the foothills of the cascade mountain range. This means that I have about 150 days of warm weather growing time (regular summer annual vegetable garden).
The reason why I preface this is because it's so important to find the correct varieties that will do well and thrive in your region and climate.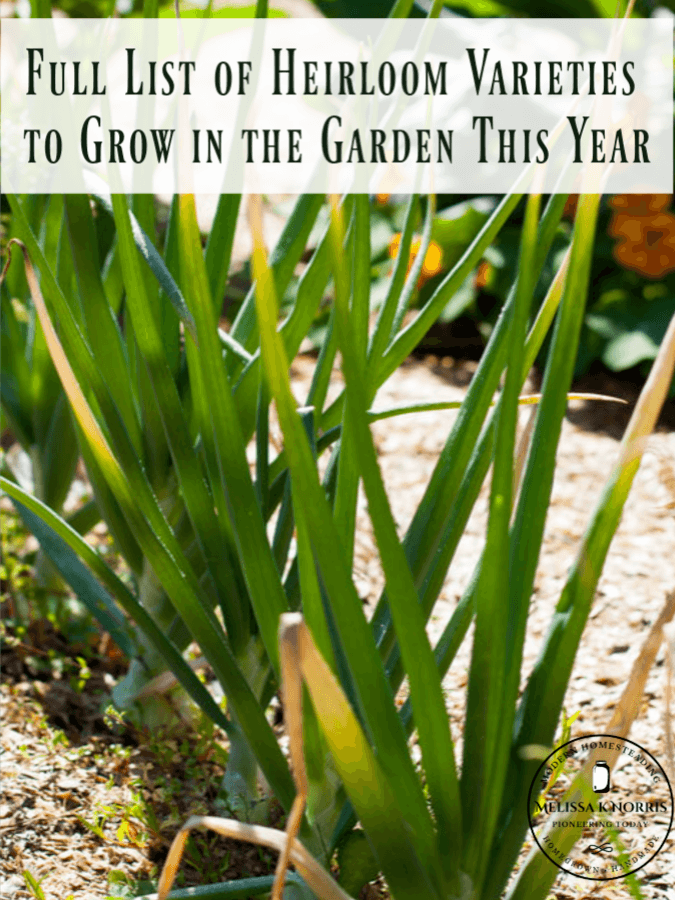 Listen in below to the full podcast, Episode #229 Full List of Heirloom Varieties to Grow in the Garden This Year of the Pioneering Today Podcast, where we don't just inspire you, but give you the clear steps to create the homegrown garden, pantry, kitchen, and life you want for your family and homestead.
I don't have a variety for every crop listed as I'm still testing out some varieties on certain crops until I find "the one". The ones below we've grown for several years/seasons and are my standby's. UPDATE: I've added new favorite varieties from the previous year's garden.
It is also important to note that all of the varieties that we use and that are listed out are heirloom. Also, please note that the amount of each variety that I plant is for the year based on my family's needs and how much we eat. To find out how much to plant for YOUR family based on your climate and needs, click here to get the worksheets with The Family Garden Plan.
Full List of Heirloom Varieties to Grow in the Garden This Year
Acorn Squash – Table Queen
I usually do 4-5 plants.
We love acorn squash. We love to use it as a side. I like to prepare it with a little bit of butter and brown sugar and a dash of cinnamon.
Tarheel Green Pole Bean
I'm sharing this variety with you, but this specific variety isn't available since my family has been seed saving for over 100+ years. I don't sell this variety but it is a bonus given to members of the Pioneering Today Academy in the Spring.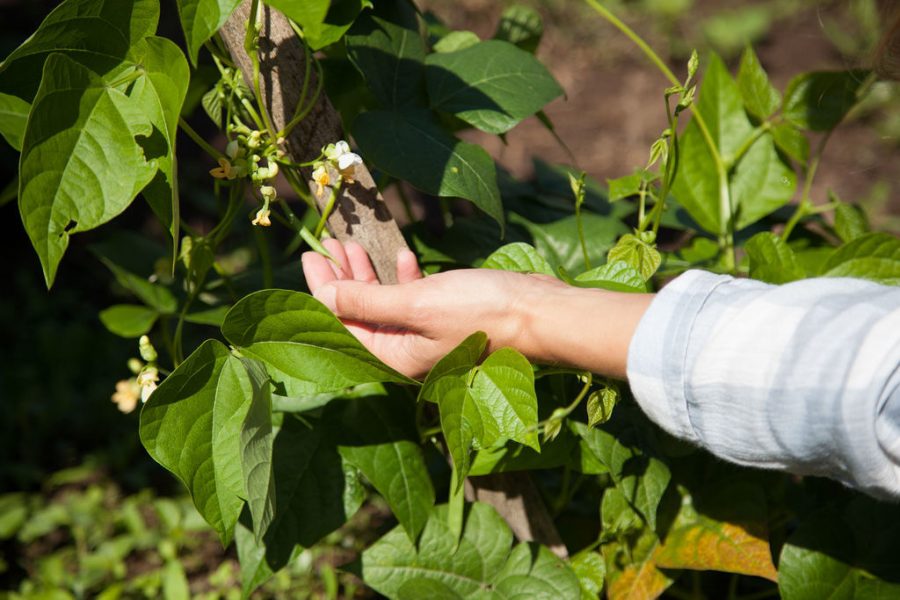 I usually do 30-40 beans plants, which ends up being about 3 teepees.
Shell Bean – October Bean
Again, this is a bean my family has seed saved for over 100+ years, I believe it's similar to a cranberry bean. I love this bean because it is meatier than a pinto bean and has a great texture. It is mild and creamier texture.
I usually do about 15-20 plants.
Beet – Crosby's Egyptian and Early Wonder
I love both these varieties for fresh eating and pickling. I love eating my beets picked. My husband and daughter like them, but don't eat them as I do. Finally, my son doesn't like beets at all, but I get him to eat beets because I add them in when I make a chocolate cake. (Let's keep that between you and me!)
I succession plant our beets to make sure we always have some planted. For a year we normally do 50-60 plants.
In the past, I've grown Crosberies Egyptian and Early Wonder, but in finding a seed company with growing conditions similar to mine, I've found Pronto and Touchstone Gold (both from Siskiyou Seeds).
Broccoli – Solstice
This one did well for me, especially in the early spring with large heads. The package says heads with tight curds held above foliage to help keep safer from slugs and rot. I found that to be true.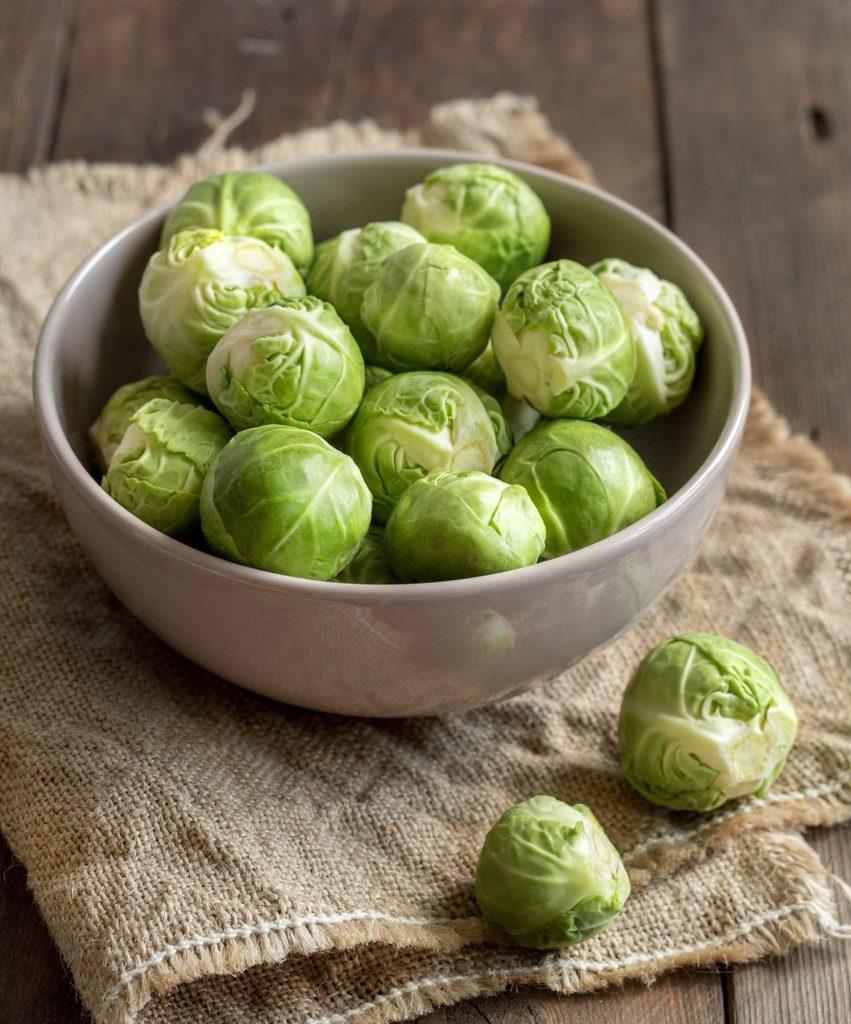 Brussels Sprouts – Long Island Improved
This one has done fabulous for us and we've been growing it for 3 years now. My family LOVES Brussel sprouts.
I usually plant 16-18 plants
Butternut Squash – Waltham
I usually do 1-2 hills, which normally ends up being 6-8 plants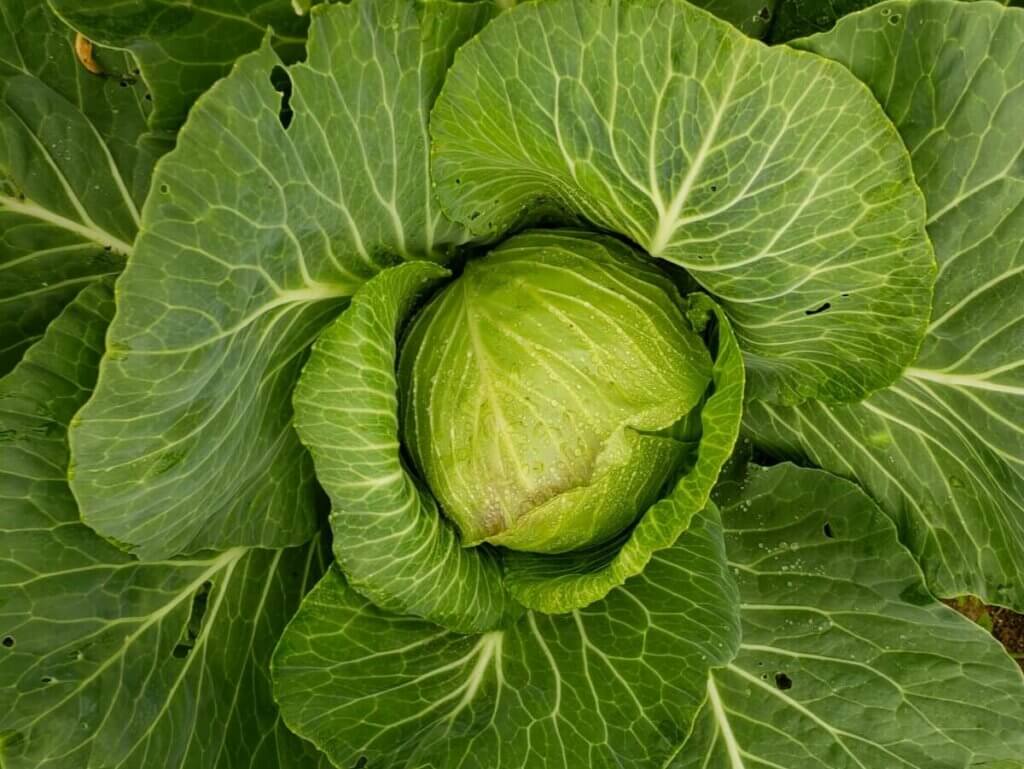 Cabbage- Columbia
This was a dream cabbage for both sauerkraut and eating fresh. Tight large heads that didn't split, despite our almost always present Pacific Northwest weather.
Carrot- Danvers Half Long
I love this variety. Sometimes they get larger because I don't get them pulled up in time because they overwinter beautifully. Compared to other varieties that I've tried these don't get woody in the center. I also don't have any issues germinating these.
I usually do succession planting to these as well. I don't have specific amounts of seeds for this because they are so tiny, but I'm going to guess 30-40 carrots.
Cauliflower- Snowball Improved
This was a great cauliflower that produced HUGE compact heads for us.
I do about 10 heads in spring and 10 heads in fall.
Corn- Triple Play, Zanadoo, Top Hat
Both Triple Play and Zanadoo varieties are sweet corn. They're multi-colored and were delicious fresh eating. We got at least 2 ears per plant. Triple Play produced ears in just 75 days from planting for us.
Top Hat is a very sweet yellow corn varieties. It did well in our cooler than normal summer and fall months.
We planted 15 plants of each.
Cucumber- Chicago Pickling
I like this variety because it acts like a dual-purpose cucumber meaning that it tastes great fresh eating-wise. This is also a great pickling cucumber as it doesn't get overly big and they stay crisp. It is fairly prolific.
I usually do about 9 plants.
Garlic
Garlic is a beloved crop because I use it in my homemade Fire Cider (one of our GO-TO medicinal remedies) as well as about every dinner. I grow 50 to 75 bulbs.
My favorite is soft neck Inchelium Red Garlic, it stores incredibly well, is very prolific (lots of cloves per bulb), and is considered a gourmet (aka delicious) garlic.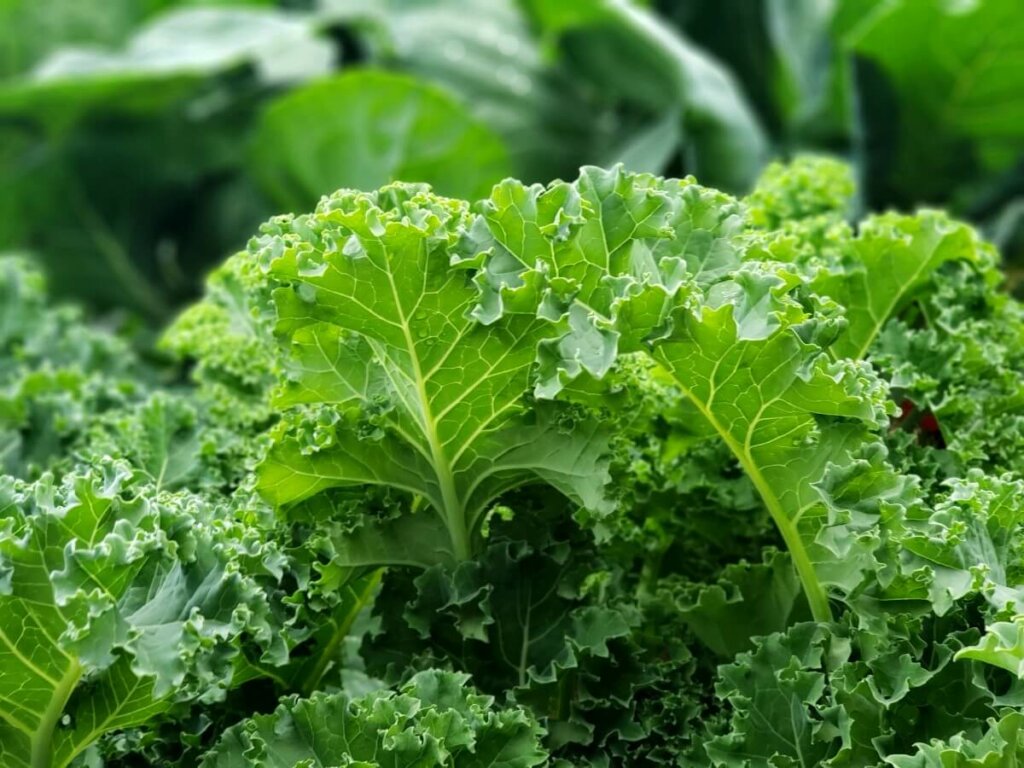 Kale – Blue Curled Scotch
I like the curly kale and it tends to grow really well for me. It makes the best kale chips. I can harvest through the winter. My kale is pretty prolific so I usually do about 4-6 plants.
Onion- Copra, Patterson and Blush
Copra and Patterson are yellow onions that have a great flavor. This is a long day variety which means that it needs quite a few hours of sunlight. Because of this, I plant in late Spring. My favorite thing about this variety is that it is a storage onion. I usually grow 50 onions and is almost an onion a week.
When I harvest my onions and let them cure 8 Tips on How to Cure Onions for Storage. I need to make sure that they store well in my pantry cured, dried, and braided. I also need to make sure that they don't sprout, rot, or turn to mush.
Update: I'm testing a new storage variety onion this year grown in my region called Newburg Yellow Storage Onion.
Blush is a cross of red and yellow onion. It was beautiful in color and has better long storage capability than a red onion.
Pea- Sugar Snap
I love snap peas because they are crunchy and I can grow them in the Spring and Fall. I usually grow 10 plants.
Pepper – King of the North (red bell pepper)
Keep in mind that I can pick these when they are green, but if I let them mature on the vine they'll turn into the red bell pepper. I usually do about 6-10 plants.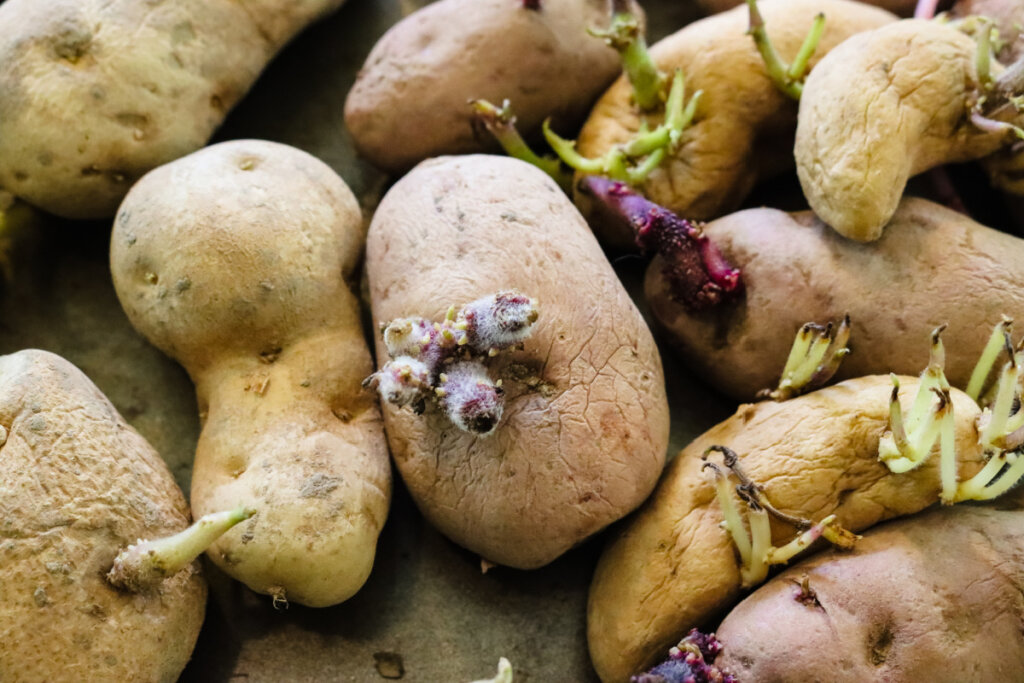 Potatoes – German Butter Ball, Dark Red Norland, Russet Norkotah PHP
The German Butter Ball is a yellow-skinned potato that produced the creamiest buttery flavored mashed potatoes I've ever made. It stores well in the ground through the fall in our garden. How to Store Vegetables in the Garden During Fall and Winter
The Dark Red Norland is a dark red potato that also grew well for us in a short amount of time (I planted late) and is storing like a champ.
The Russet Norkotah PHP is a russet potato. I will try this one again but I had less of them grow (might have been I didn't treat them in a test with sulfur before planting like I did the Butter Ball and Norlands). I'll try treating to see if I can get better growth percentages.
I planted 1 pound of each seed potato variety.
Lipstick (sweet red pepper)
This is an Italian sweet pepper. I love growing this variety as I can roast them, tomato sweet pepper soup. I originally got this seed from Baker Creek, but from that, I began seed saving. I usually plant 3-4 of this variety.
Pumpkin- New England Sugar Pie
This is a small pumpkin, but they have sweeter flesh. I roast the seeds as well. I dice can and store this pumpkin. I usually do 2 hills, which is about 6-8 plants. I love doing pumpkin rolls and pumpkin soup. I don't love pumpkin pie but still bakes these during the holidays.
Radish- French Breakfast and Daikon Miyashige
French breakfast is a quick-growing smaller flavor radish. It did well for me in spring and summer. I usually plant a 15-foot row.
Miyashige is a Japanese radish and did well for me in the fall, the spring planting bolted with barely any heat. I'll only plant this for fall from now on.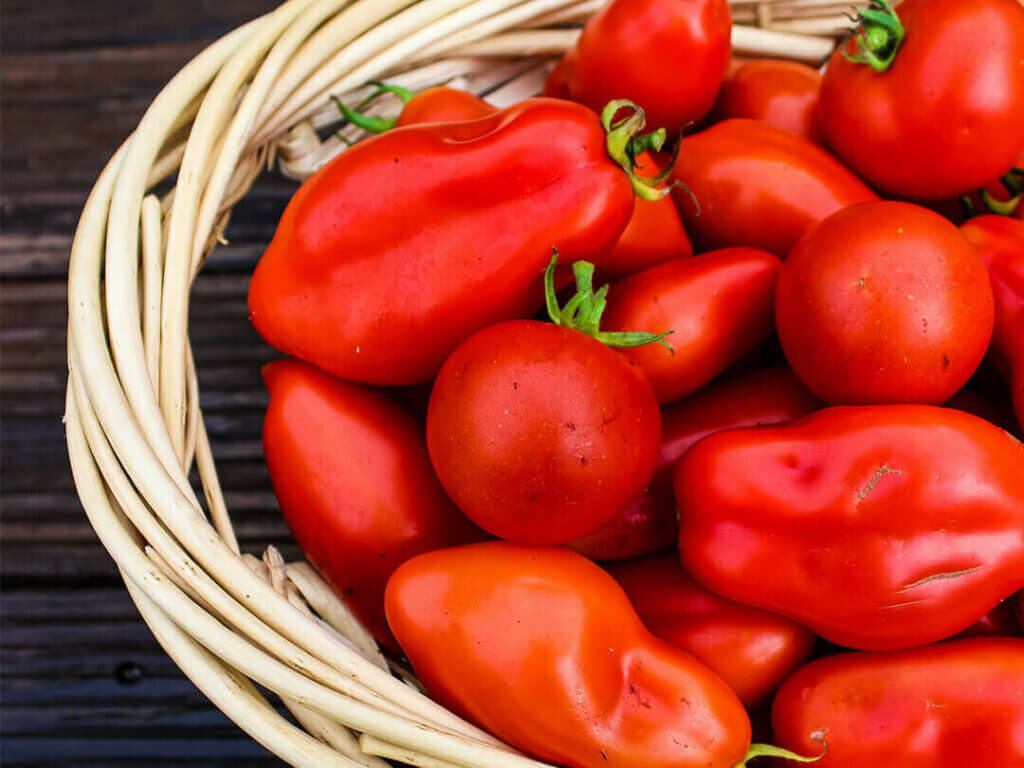 Tomato- Amish & San Marzano Lungo 2 (paste variety), Galina's Cherry, Brandywine
San Marzan Lungo does well for me. I usually plant 18-20 plants. They are great prolific producers, which is great since I use can these tomatoes for stews, pasta sauce, pizza sauce as well as fresh eating.
Update: this past year I did try a new Amish Paste variety and I now have TWO favorites.
I grew ten plants of each variety and got a great yield from both kinds. One thing to note is that I did happen to have some blossom end rot on about five of my San Marzano tomatoes (not five of the plants, but five individual tomatoes total), but not on any of the Amish.
I think it was likely due to inconsistent watering, rather than the variety, but I will make that note in my planner and continue to keep an eye on it.
The Galina's Cherry is a yellow cherry tomato and was incredibly prolific and full of flavor. They produced well into the fall and had very little cracking. Just 2 plants provided us with more than enough for fresh eating and some preserving.
Brandywine is an heirloom table eating variety. They get to be very large (great for slicing) and were full of flavor. If they get too big or too ripe, skins will crack. I did 3 plants of these for fresh eating.
Zucchini- Black Beauty
My family has tried different varieties but we always come back to this type. I usually plant 6 plants as they are prolific. I don't can zucchini very much, but do flash freeze them as well as dehydrate them. We mostly eat them fresh.
Winter Squash – Delicata & Sweet Meat
This past year our family has fallen in love with Delicata squash, we got the Zeplin and Honeyboat varieties and enjoyed them both equally.
I'm going to grow Oregon Homestead Sweet Meat winter squash. They're supposed to grow very large, and my goal here is not to grow them for our personal eating but to become more self-sufficient for our animals. If by chance, our supply chain gets upset, then this large variety of squash should be able to feed the chickens, cows, and other livestock if needed.
Resources from Episode #229
Episode #228 Where to Buy Heirloom Seeds – Heirloom, Hybrid & GMO Differences
Episode #227 Seed Packet Information – How to Read Seed Packets for Gardening Success
For further information on heirloom gardening, check out these articles as well!
10 Unique Heirloom Vegetables to Grow in Your Garden
Natural Weed Control & Heirloom Flowers
5 Reasons You Need Heirloom Seeds
How to Save & Store Heirloom Seed
Heirloom Seed Saving & Gardening
Grow more in your garden this year with my new book The Family Garden Plan: Grow a Year's Worth of Sustainable and Healthy Food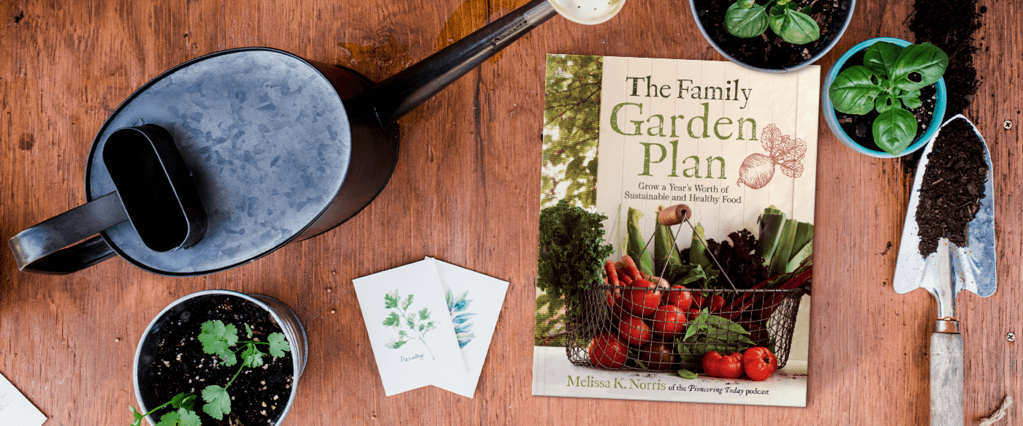 Order the Family Garden Plan: Raise a Year's Worth of Sustainable and Healthy Food and all the bonuses to grow your food here . You'll learn cold frames and season extenders, composting, and so much more!