Some of the links below are affiliate links, which means I will earn a commission at no additional cost to you, if you click through and make a purchase. Regardless, I only link to products we use on our homestead or believe in.
Leather Britches green beans are something my grandmother would make during the Great Depression and World War II eras. They've been around for hundreds of years and were a popular form of preservation before people learned how to can green beans.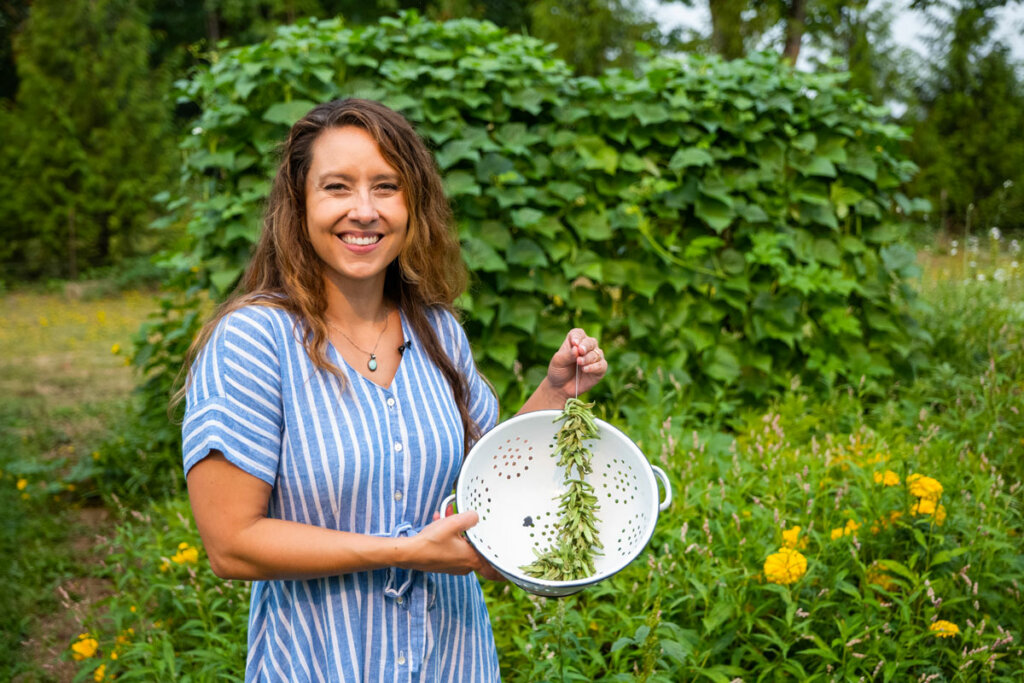 My family has been saving Tarheel pole beans for hundreds of years. My grandparents brought the seeds with them to Washington State from Avery County, North Carolina back in the 1940s.
But my dad tells me his family has been seed saving them for over a hundred years before that. Needless to say, this variety is near and dear to my heart!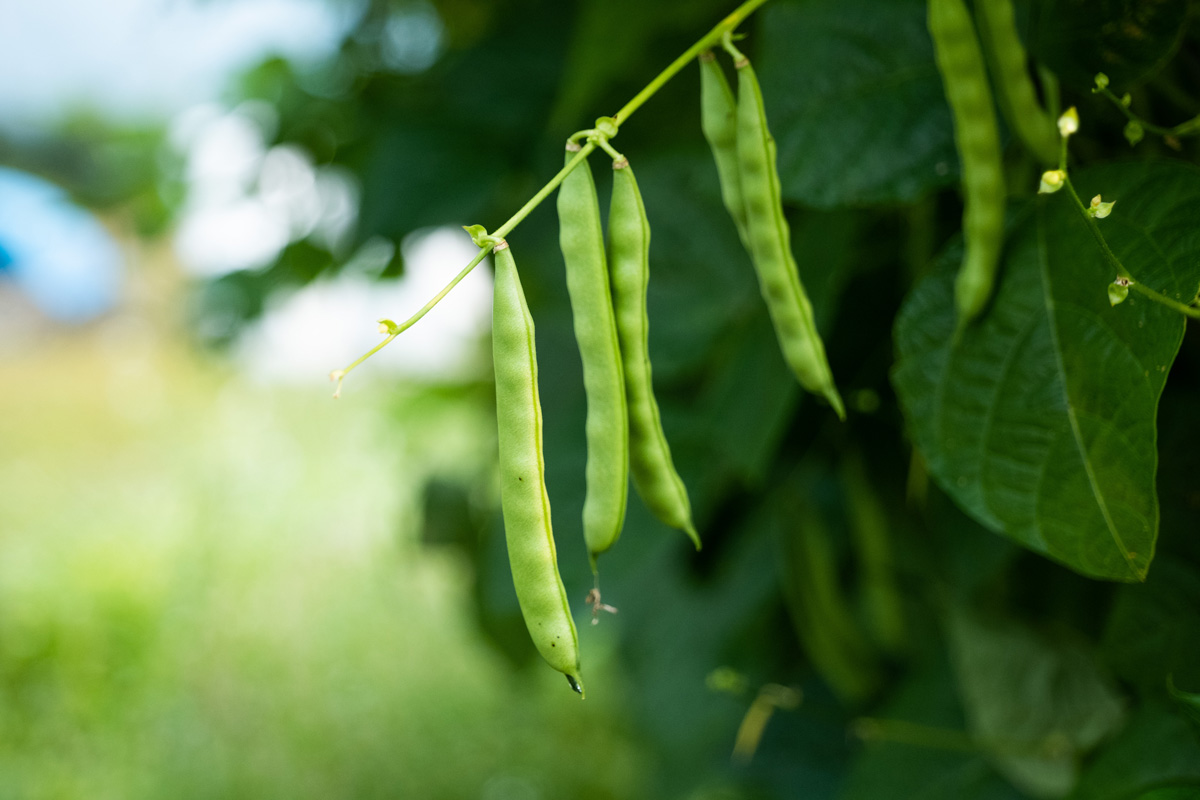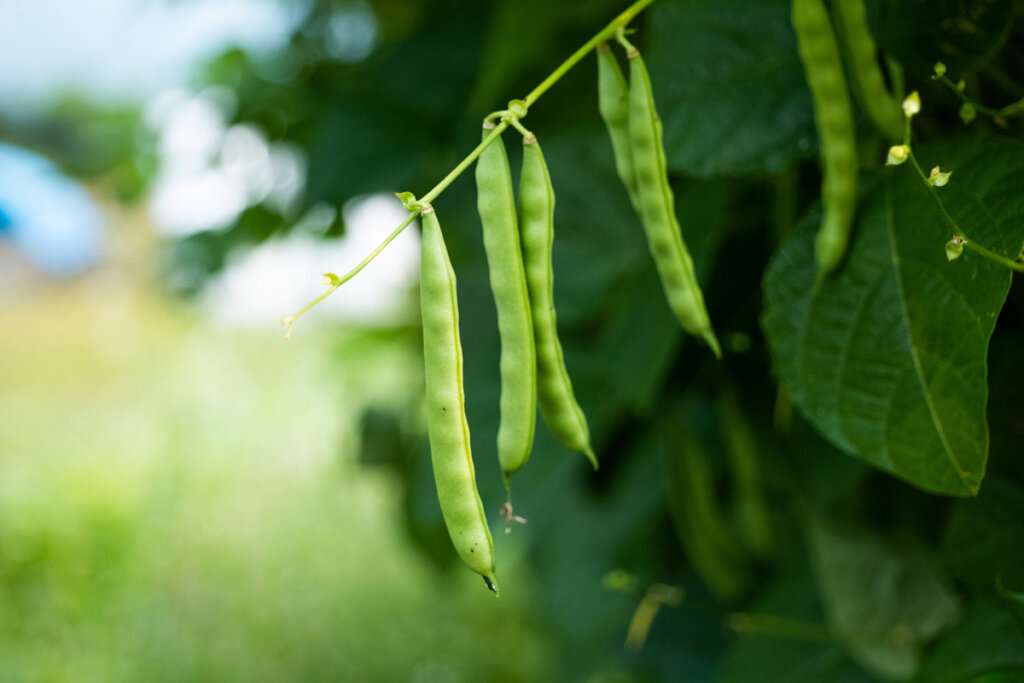 Heirloom Tarheel Green Pole Beans
Whenever I share about my family's green beans, I'm always asked where people can get them! You can watch this video where I shared my family's story of seed saving this particular strain of beans for over a hundred years, throughout five generations.
Unfortunately, the certification and laws required for selling seeds in Washington state are simply too much for our small operation. I just grow them for our home use and to have a little bit extra each year.
However, there is a way you can get some of my bean seeds! Members of the Pioneering Today Academy get a chance as a bonus in February (while supplies last).
We're not always open for new members, so if you visit the page when we're not enrolling, just go ahead and submit your name and email to be added to the waitlist for the next enrollment period. Even if it's not immediately available, you'll be able to check out what the Academy is and everything that it offers.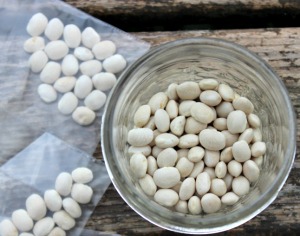 Lessons inside the academy teach you how to grow your own fruits and vegetables organically, and I also have a complete seed-saving course.
I can't provide seeds to everyone who wants them. I don't have the volume and there are many different laws to navigate when it comes to selling seeds. But the most important reason I don't sell our family pole bean seeds is my hope that everyone who uses them also saves them correctly. This will allow you to pass them on to generations in your family, for years and years to come.
What Are Leather Britches?
Leather Britches are green beans that have been preserved by stringing and drying, rather than canning, or other forms of preservation.
The great thing about this method of preservation is that you don't have to heat up your house with a pressure canner or even a dehydrator to preserve them safely.
During the Great Depression, my grandmother did can some food, but they had a limited amount of jars, so she really had to choose what food went into jars vs. other forms of food preservation that were available to her.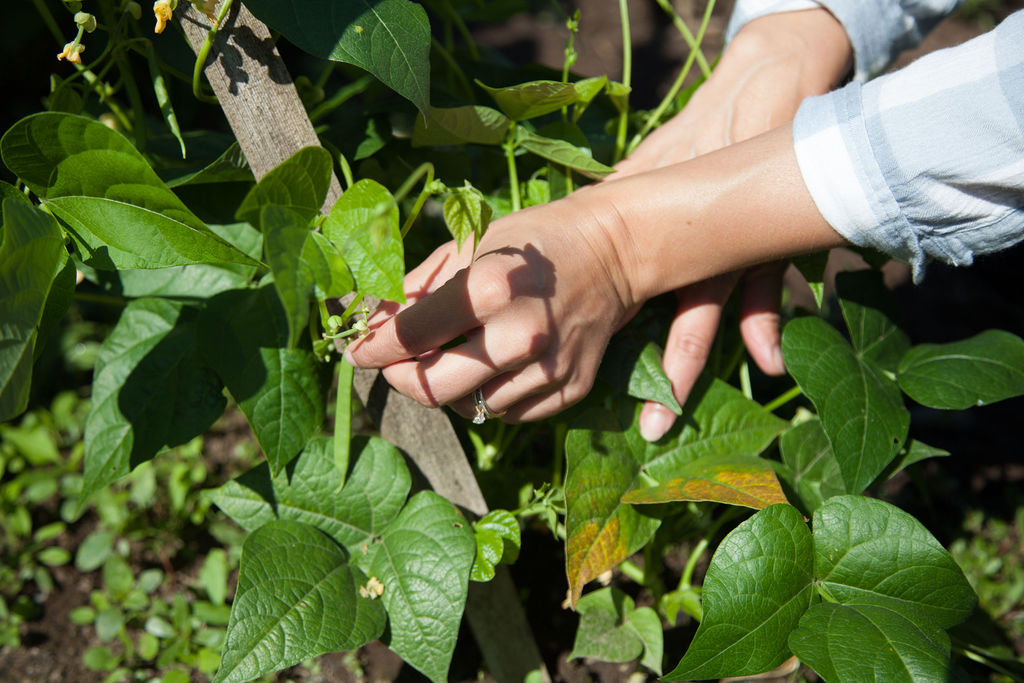 What Beans Make the Best Leather Britches?
Traditionally leather britches were done with a greasy bean, an heirloom bean that is slick without fuzz on the pod. Our Tarheel green pole beans are a greasy variety, but any hardy, non-fuzzy green bean will dry well and make great leather britches. It's best to choose a variety (preferably an heirloom variety) that has thicker skin and larger beans.
But don't let your variety hold you back! Even if you've already planted your beans this year and they're not heirloom or a larger bean variety, give these leather britches a try anyway! Like I always say, you learn best from doing!
When To Harvest Beans
When making leather britches you really want to use beans that aren't overripe, they should be the perfect eating stage, tender and crisp when snapped.
To know when your beans are ready for harvest, check out this blog post on how to grown and when to pick pole beans.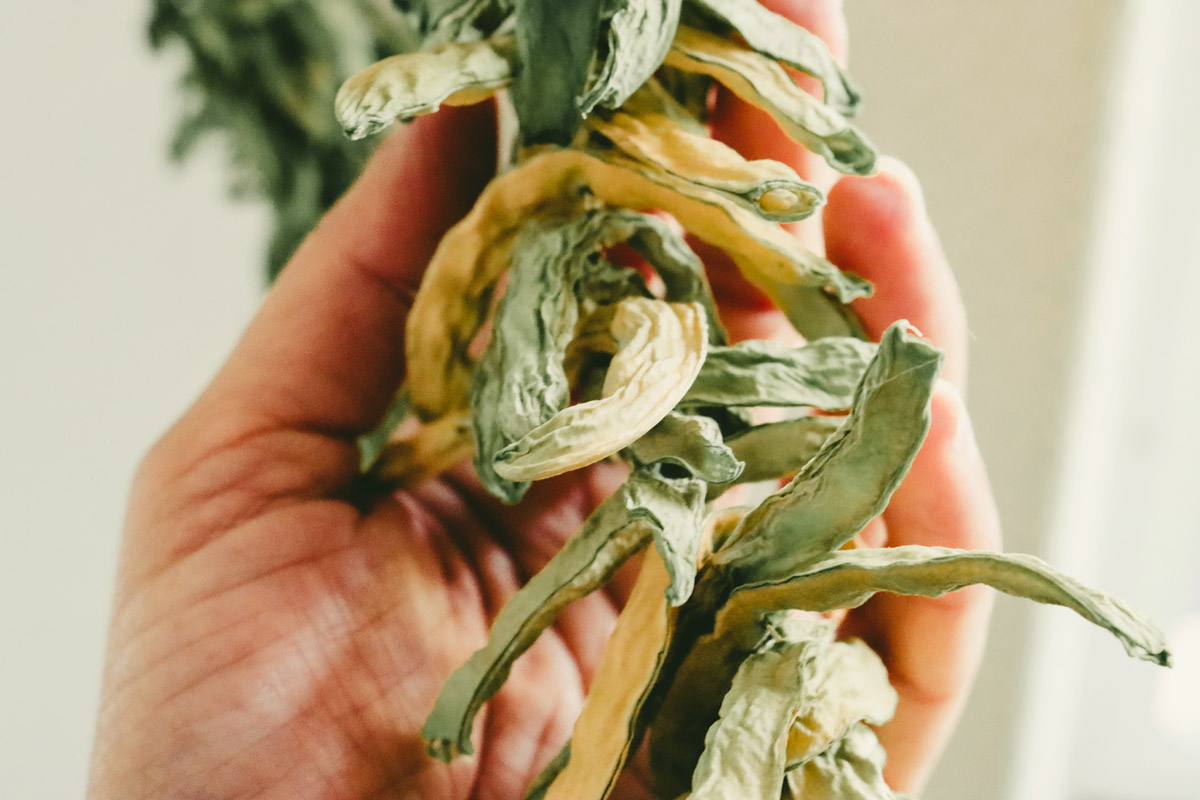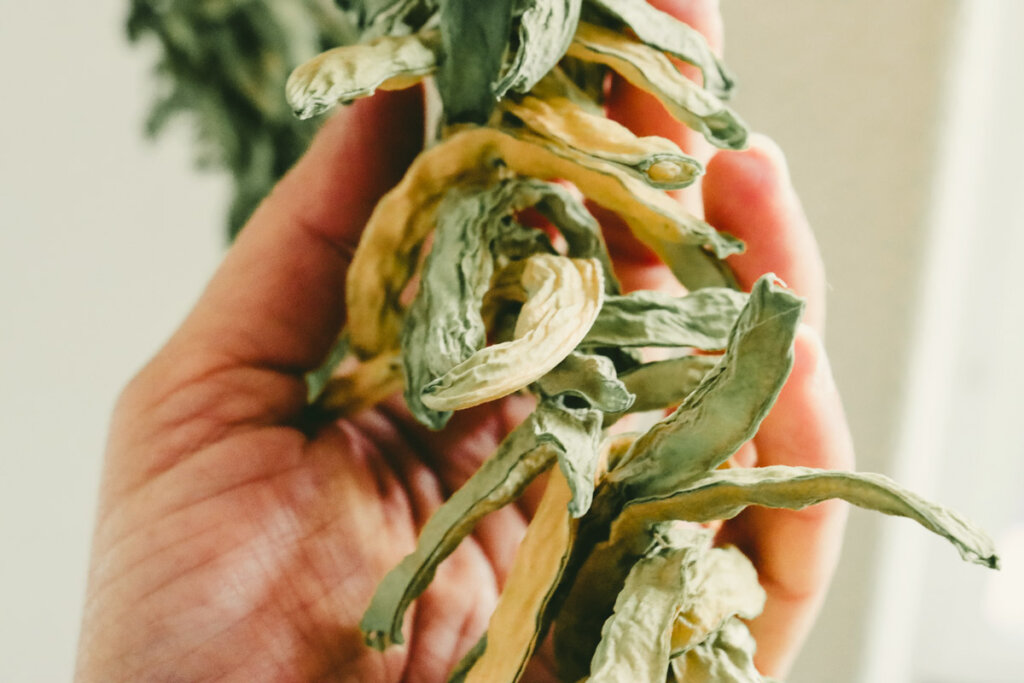 What Do Leather Britches Taste Like?
In a future video I will show you how to cook up your dried leather britches, but just know they won't taste like a fresh green bean, nor will they taste like canned green beans, they're chewier. But just as fresh and canned are delicious in their own right, leather britches have a distinct and delicious flavor of their own.
I'll be sharing my favorite tips on how to use leather britches for the best results in a future video that I'll be sure to add to this post.
When string beans are dried using this method, they'll need to be cooked low and slow in order to rehydrate and develop flavor.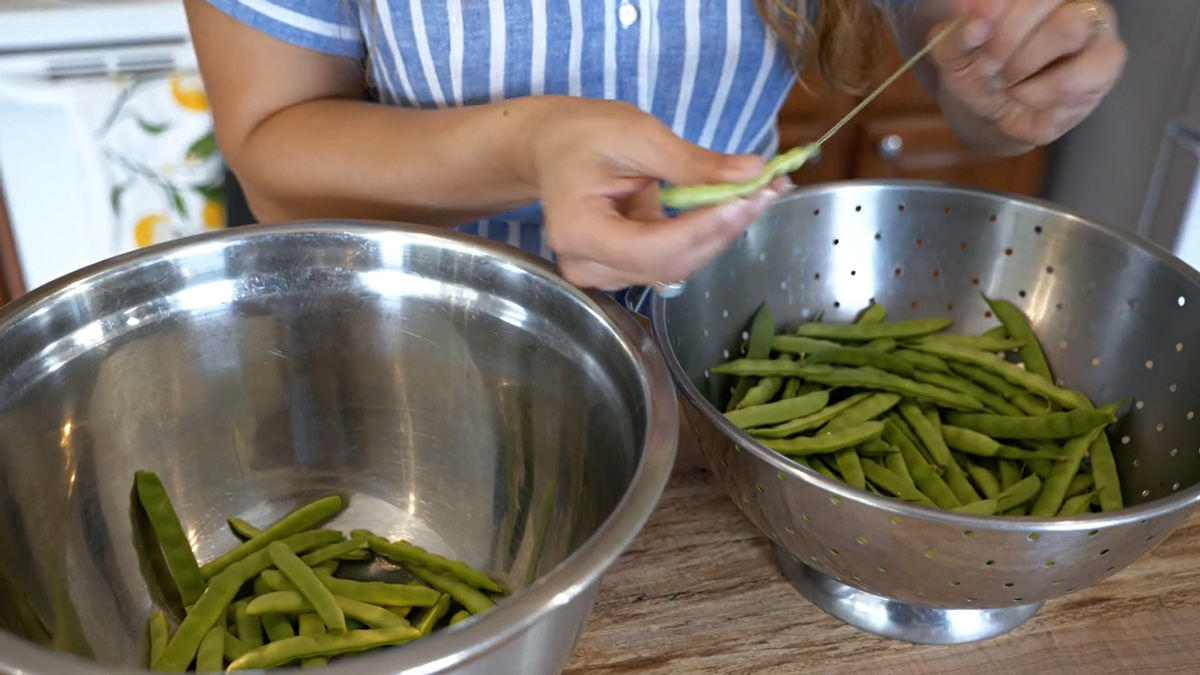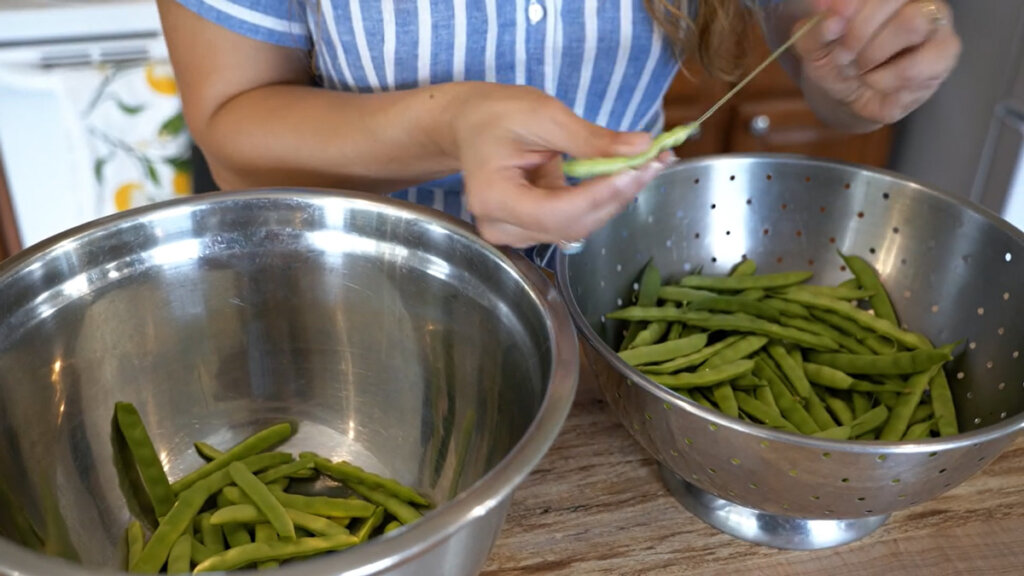 Why Are They Called String Beans?
Some green beans are referred to as "string beans" because they have a long, fibrous "string" that grows on one side of the bean. I know the photo above is a bit blurry, but you can see me snapping off one end of the green bean and then pulling the long, fibrous "string" off of the bean.
Green beans are also referred to as "snap beans" because of the noise they make when you're snapping the ends off the beans.
Don't be fooled though, not all green beans are string beans and only certain varieties will have the string that's necessary to remove before preserving or eating.
Trust me when I say you need to remove it! No one likes a piece of floss-like material in their mouth while enjoying dinner!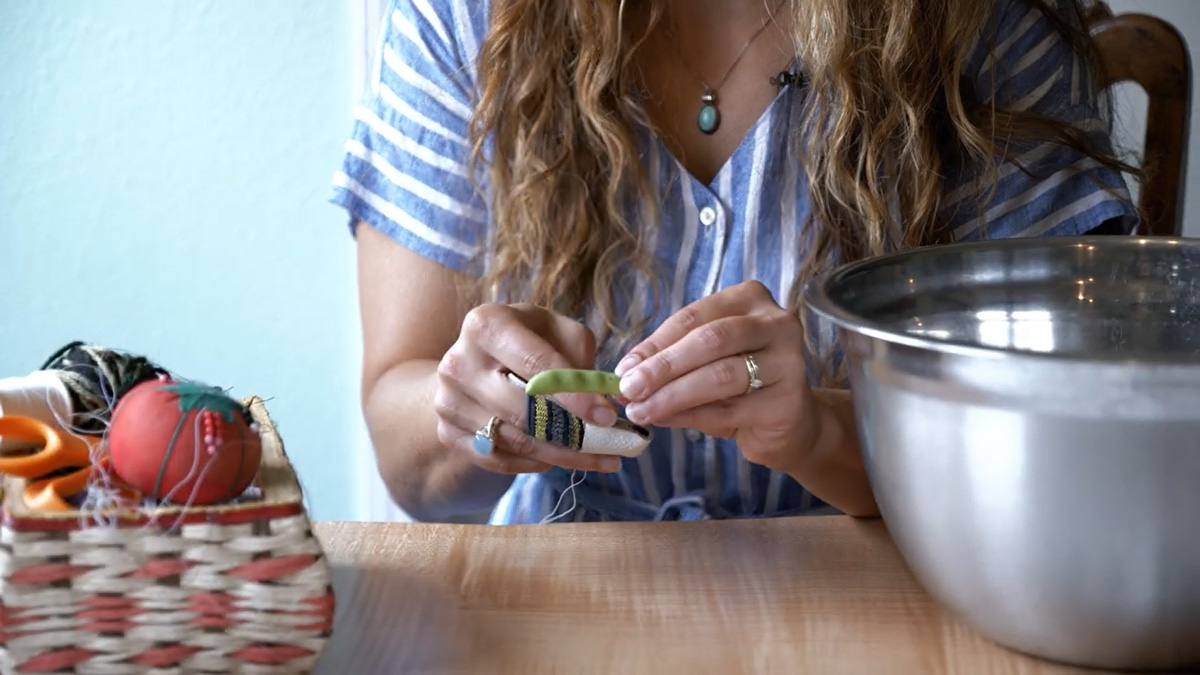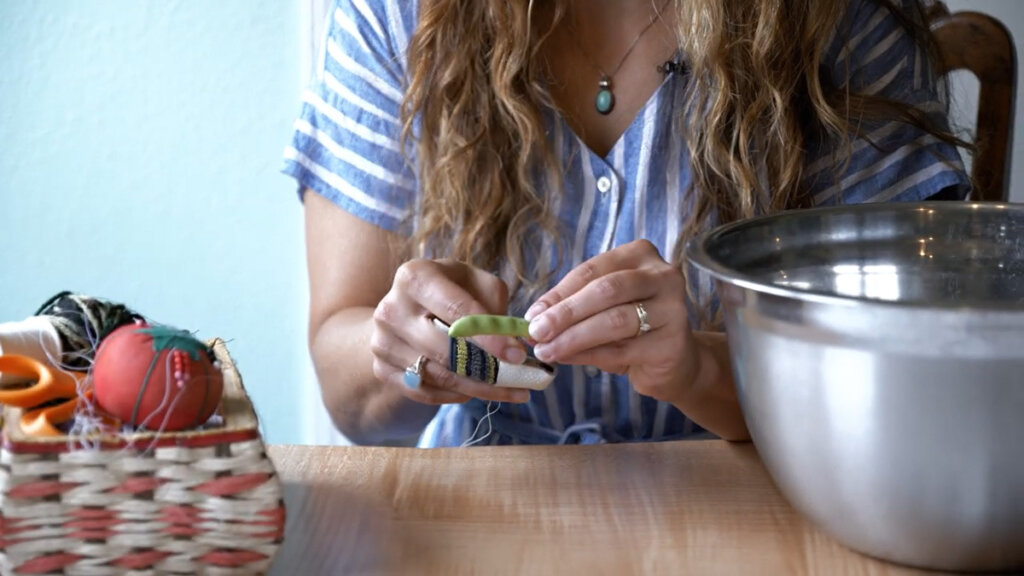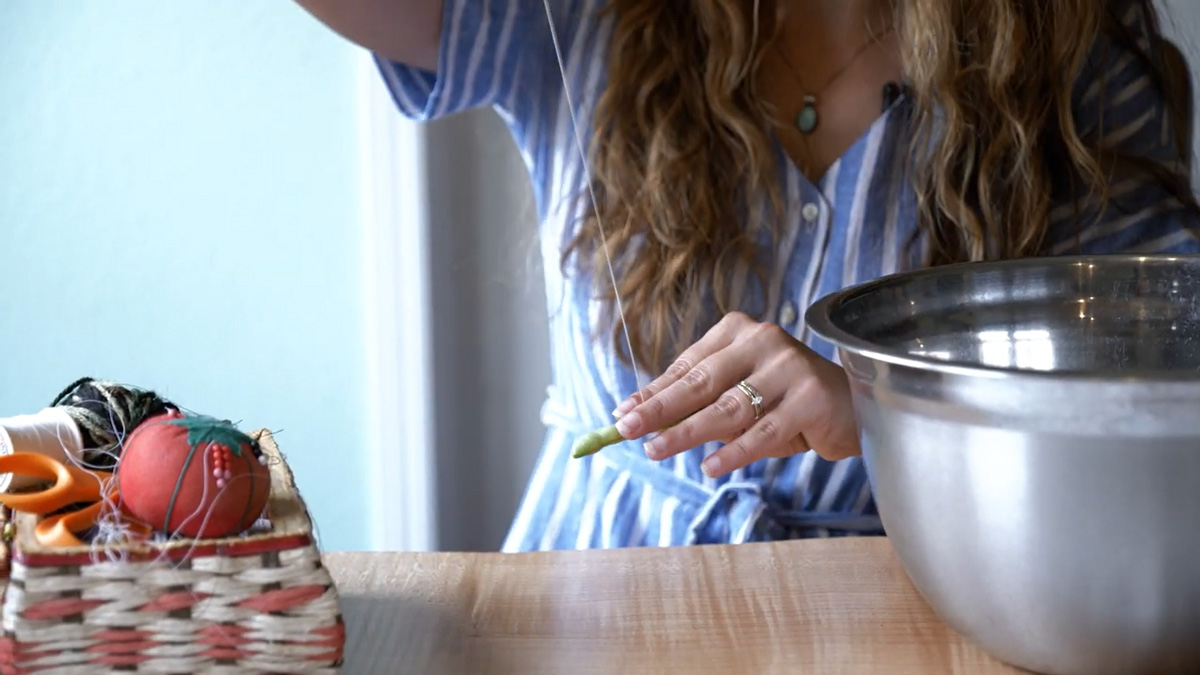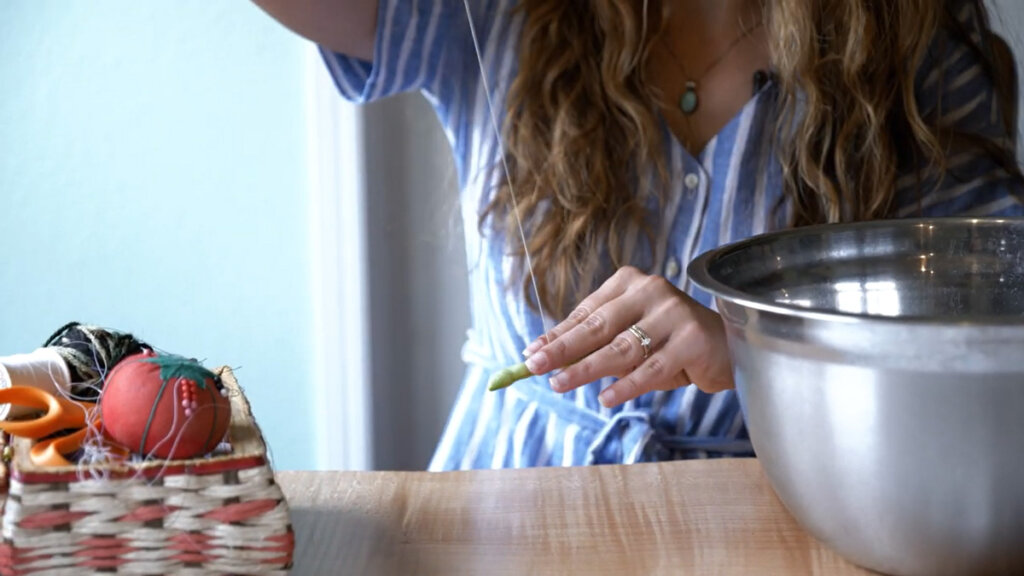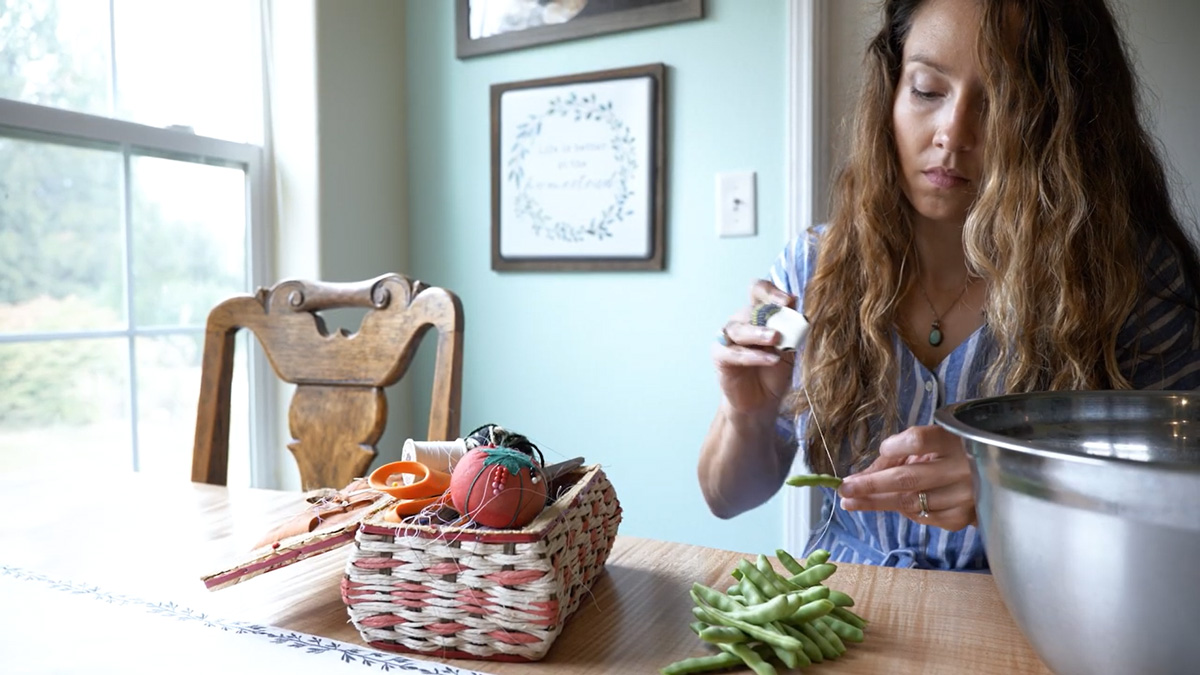 How to Make Leather Britches
The first thing you'll need to do after harvesting your green beans is to give them a quick rinse, then string them by snapping off one end and pulling the string-like membrane off the bean. Then snap the other end of the bean off.
Grab an older sewing needle and a long piece of thread and double thread your needle (the beans can get heavy if doing a long strand). Tie off a large knot at the end of the string (if your knot is too small the beans will just slip right over it.
Take a bean and poke the needle through the middle of the bean. I like to poke through one of the actual beans rather than just through the green fleshy part, this will help the beans stay in place.
Continue stringing your beans until you have a nice long line of beans. I like to do mine in about 1-2 foot sections, but ultimately, it depends on how many beans you're harvesting at a time for how long your strand will get OR how much your family will eat at one sitting.
Make a nice big loop at the top of the string and hang it from a hook where it's out of the way, preferrably in a warm, dry, with good air flow area of your home.
As the beans dry, they will start to look leathery, hence the name, "Leather Britches".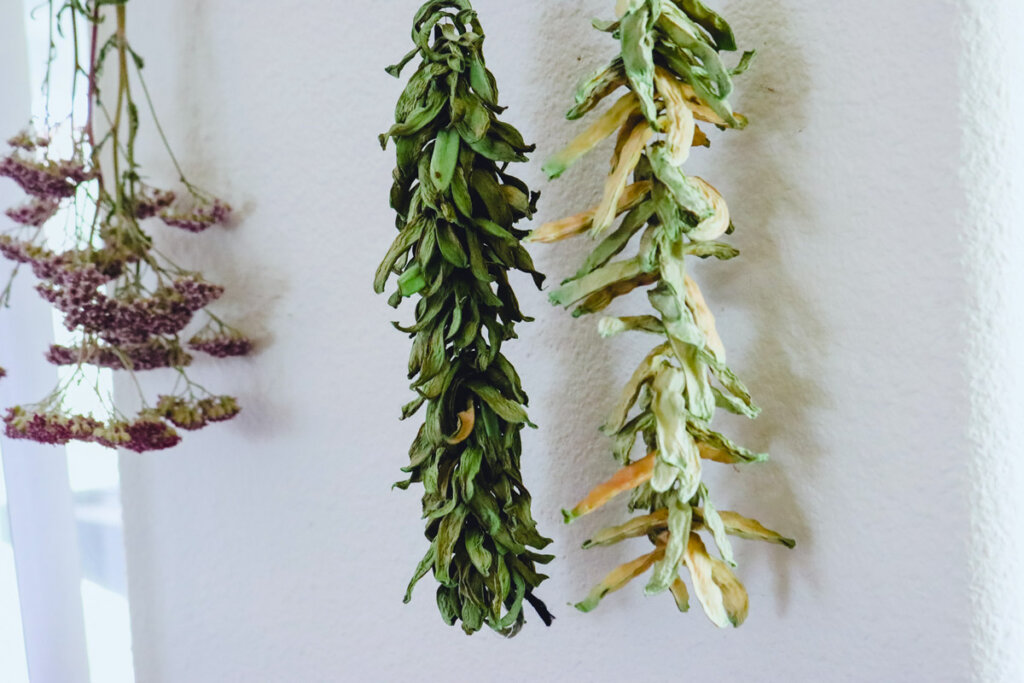 How to Store Leather Britches
Once your leather britches are completely dry, you can store them in a cool, dark area of your home. A root cellar or dark pantry will do.
More Preservation Recipes and Resources