Some of the links below are affiliate links, which means I will earn a commission at no additional cost to you, if you click through and make a purchase. Regardless, I only link to products we use on our homestead or believe in.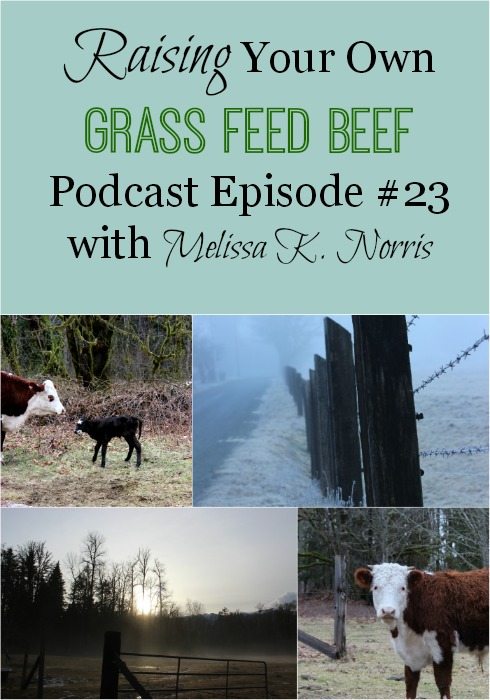 I post new episodes every other Friday morning. You can subscribe via RSS and receive every episode for free.


Or subscribe via Itunes
Does buying meat from the store these days make you cringe? Raising your own grass fed beef can save you money and deliver peace of mind. In today's episode we'll discuss:
• Reasons for Grass Fed Beef
• Difference between grain and grass fed animals
• Amount of pasture needed per animal
• How to raise cattle if you don't own land
• How much beef do you need for a year
• Fencing options and tips
• Do you need a barn?
• Shelter options
• Breeding options- Do you need a bull?
• When to butcher your cattle, time of year and age
• Danger of breeding too young and how to avoid it
Resources:
Pros and Cons of Raising Grass Feed Beef (including tips on how to purchase beef if you can't raise it yourself)
This post is featured on The Prairie Homestead Barn Hop.
Other Posts You May Enjoy