Some of the links below are affiliate links, which means I will earn a commission at no additional cost to you, if you click through and make a purchase. Regardless, I only link to products we use on our homestead or believe in.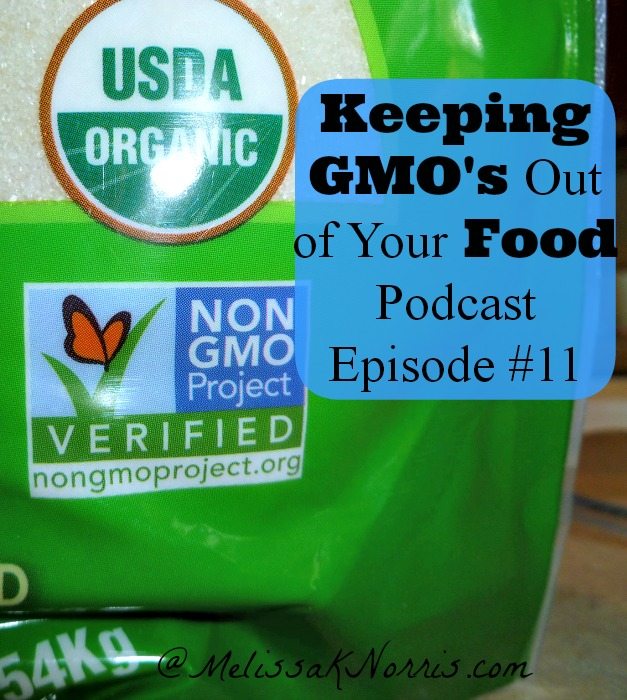 We post new episodes every Friday. If you subscribe you'll get every episode for free. Subscribe via RSS
Subscribe via Itunes
Genetically Modified Foods are in our stores and food supplies, but you don't have to expose yourself or your family. In today's episode we'll discuss:
What GMO's are

What products to purchase
What products to avoid
How to know which products contain GMO's
Major GMO crops grown in the US
Avoiding GMO's in the kitchen
Avoiding GMO's in your garden
Corn syrup replacement options
Resources: Non-GMOShoppingGuide.com, NonGMOProject.org, Non-GMO Food Guide, and GMO 101 What's in Your Food Podcast.