Some of the links below are affiliate links, which means I will earn a commission at no additional cost to you, if you click through and make a purchase. Regardless, I only link to products we use on our homestead or believe in.
What's the best thing to do when you're canning and realize you don't have enough product to fill the last jar? Here are my solutions to make sure you end up with a safe home-canned product that will be safe for you and your family.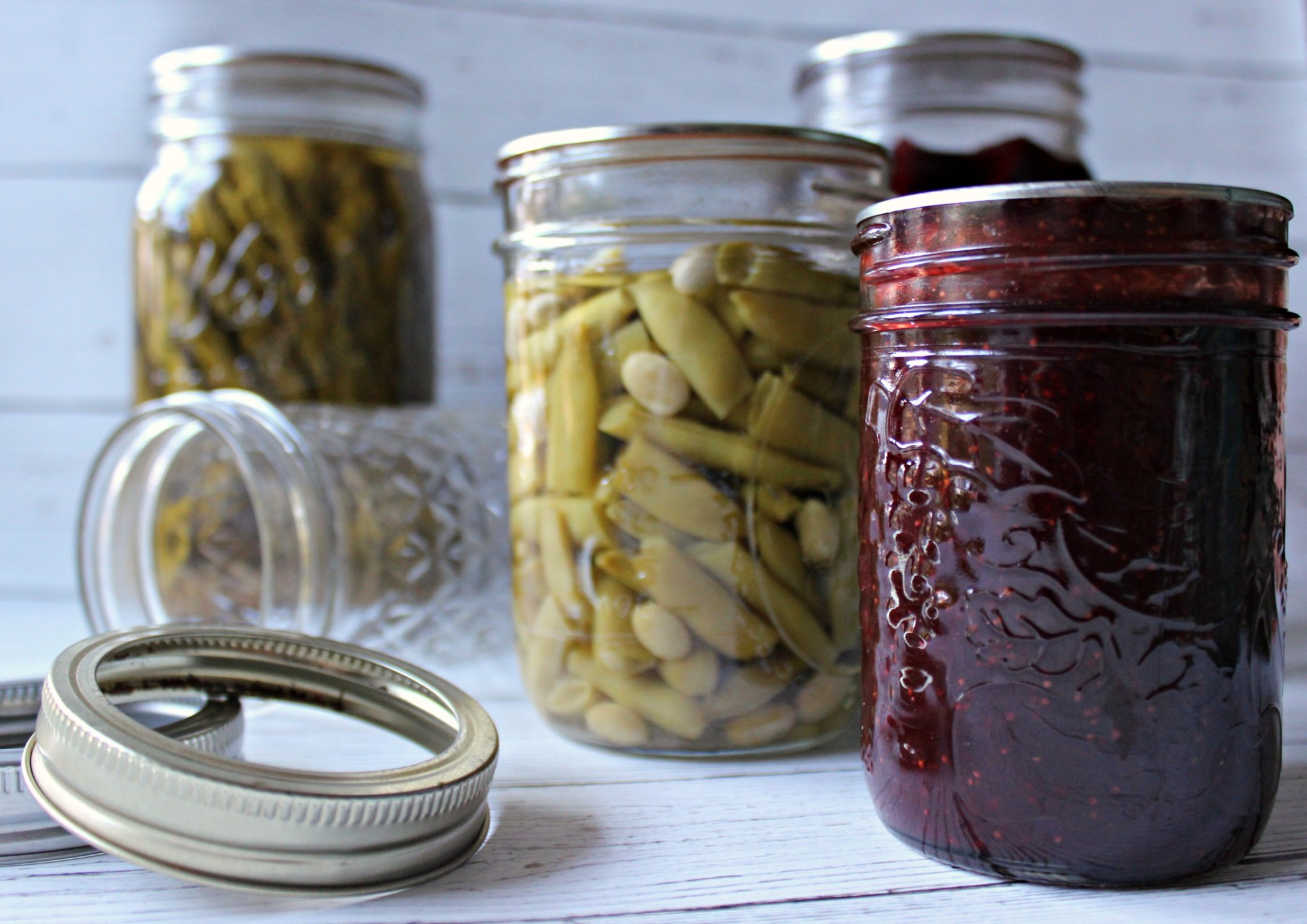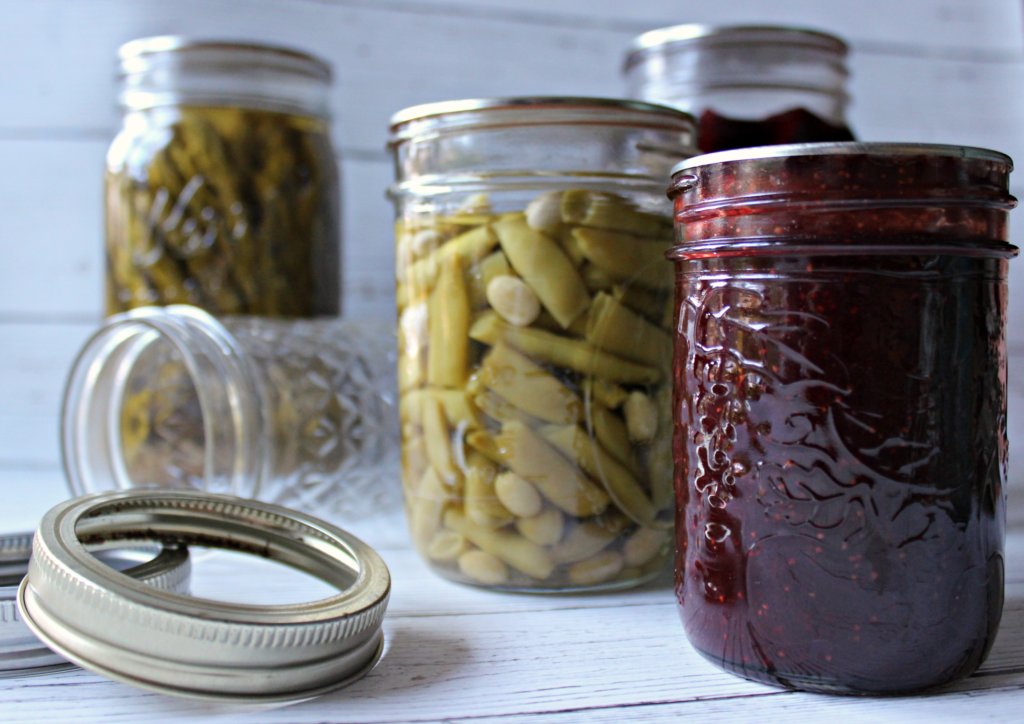 Home canning is a very simple and straightforward process, but there are definitely some rules you need to follow. You can read my post on whether or not the USDA canning safety rules really need to be followed here and how to know if a canning recipe is safe here.
You may have also wondered what causes canning lids to buckle (and how to avoid it), what causes siphoning in jars, or maybe you're looking for a complete guide to home food preservation and what to do if you can't find canning supplies.
No matter where you are in your canning journey, be sure to bookmark these 129+ canning recipes and then go order my brand new book, Everything Worth Preserving, which is 400+ pages of preserving recipes and how to preserve everything from the garden in an easy to follow A-Z book.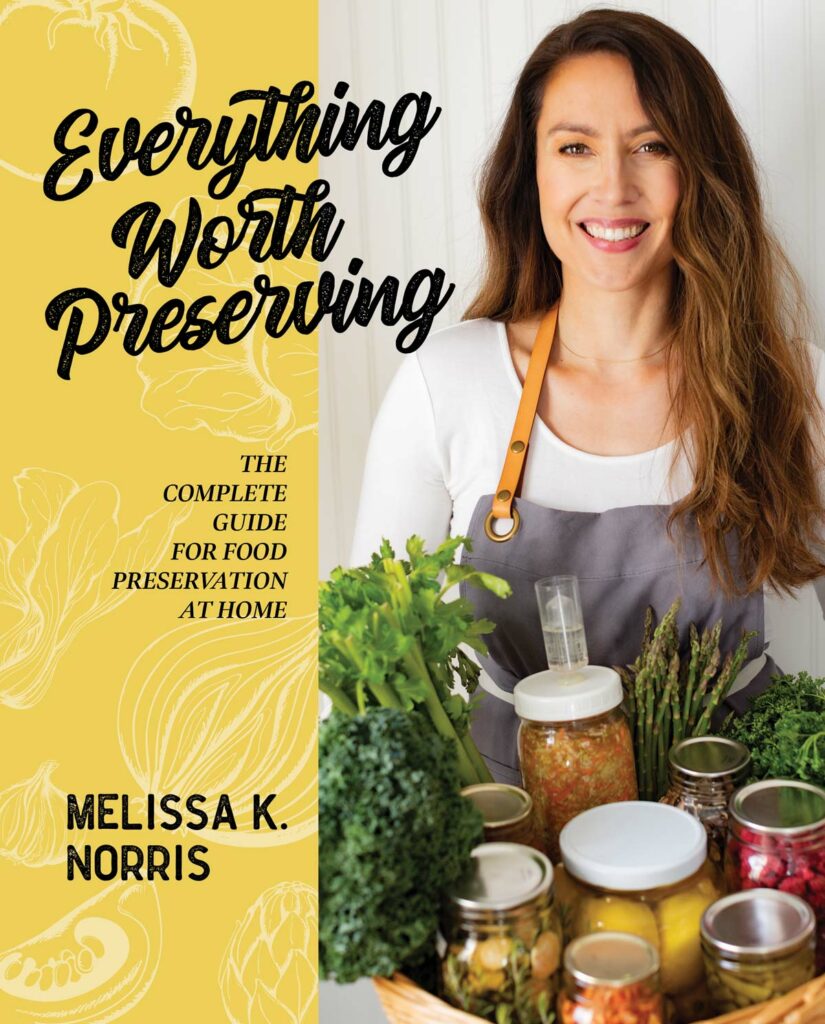 Why I Love This Process
Canning does take work, but it's great to have fresh tomato sauce and jars of excellent home-canned food in your pantry or cellar to use whenever you need it. So I definitely don't want any of it to spoil.
This is where the importance of headspace comes in. Most canning recipes will give you a headspace amount for proper canning of that specific food. But if you don't have enough food to completely fill a jar, what do you do? Do you toss it out? Stick it in the refrigerator? Can it anyway?
Keep reading to learn how to properly and safely can food, even if you're a little shy on reaching the required headspace.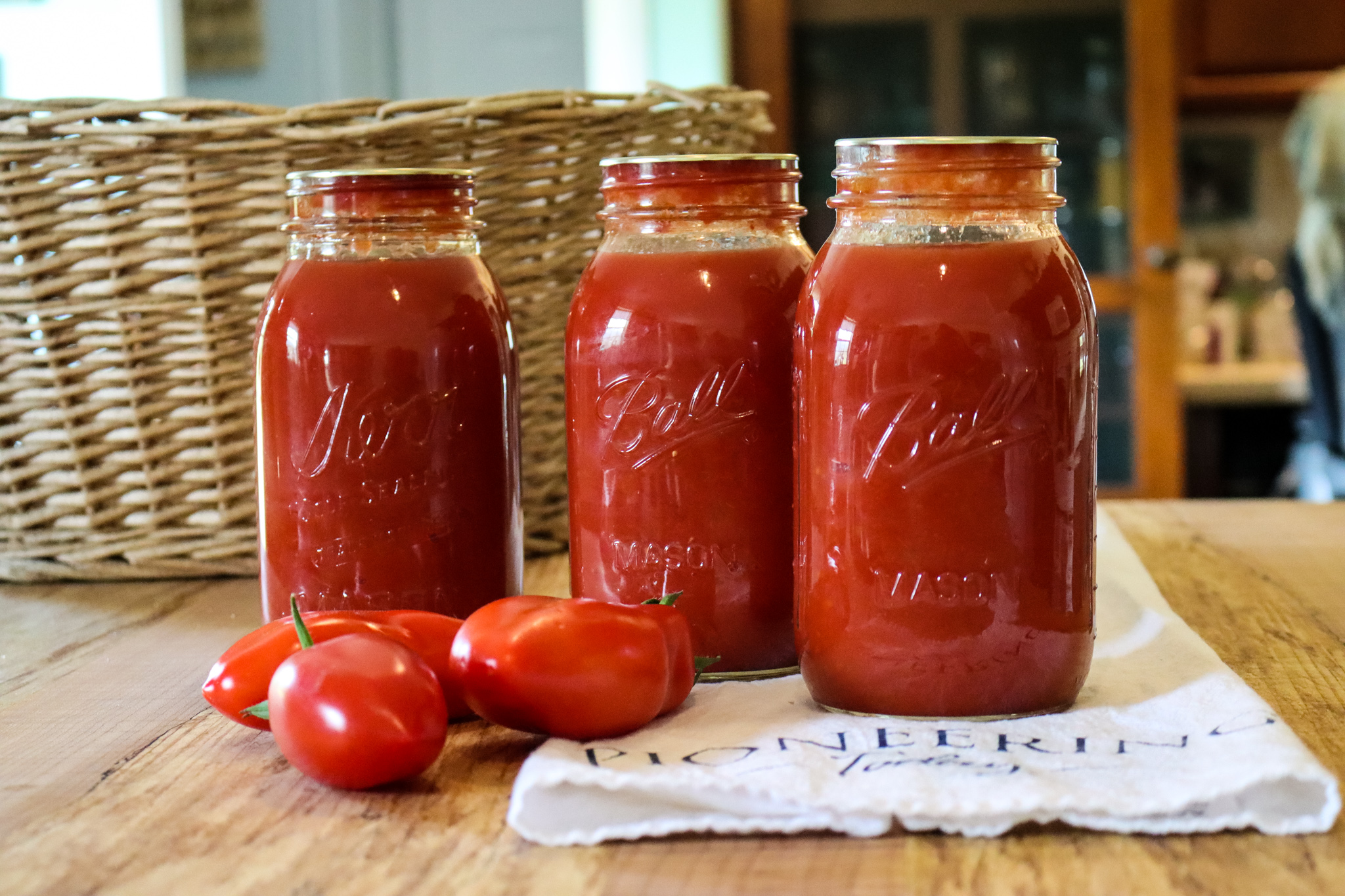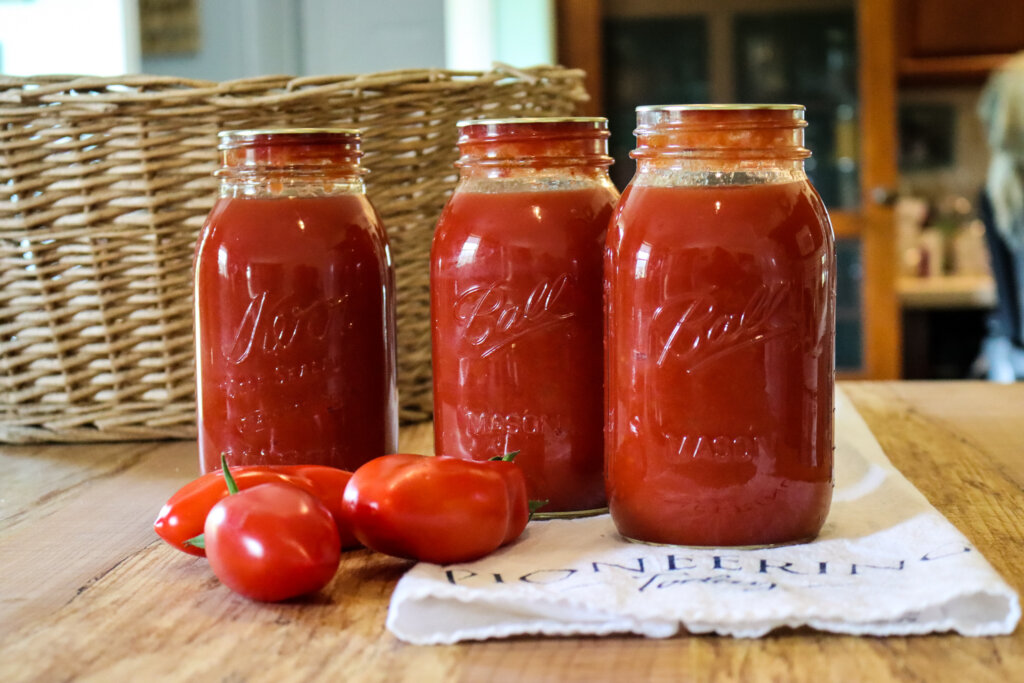 Why is Headspace So Important?
As I mentioned before, proper headspace is necessary so your canned food processes correctly to avoid spoilage. Improper headspace inhibits the ability of the jar to exhaust air correctly.
It also inhibits the ability of the contents to come up to the correct temperature inside the jar during processing. This can lead to issues with the jars sealing properly and you really don't want to go to all the trouble of canning your home-grown food, only to have it not seal correctly or spoil.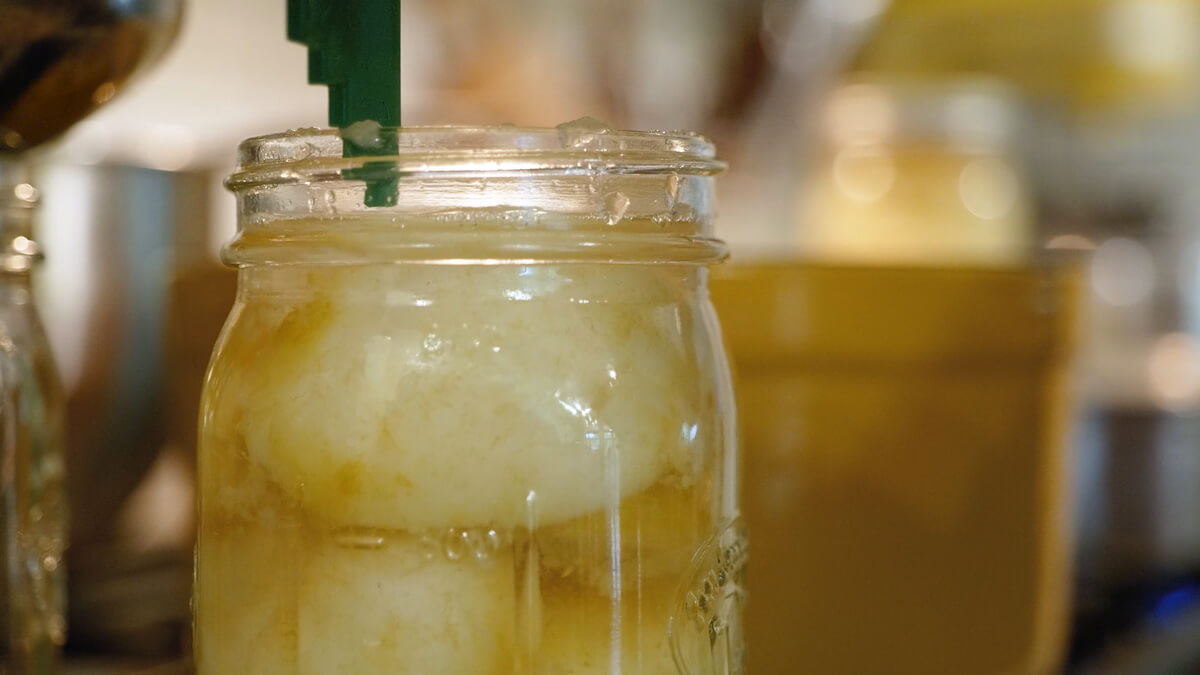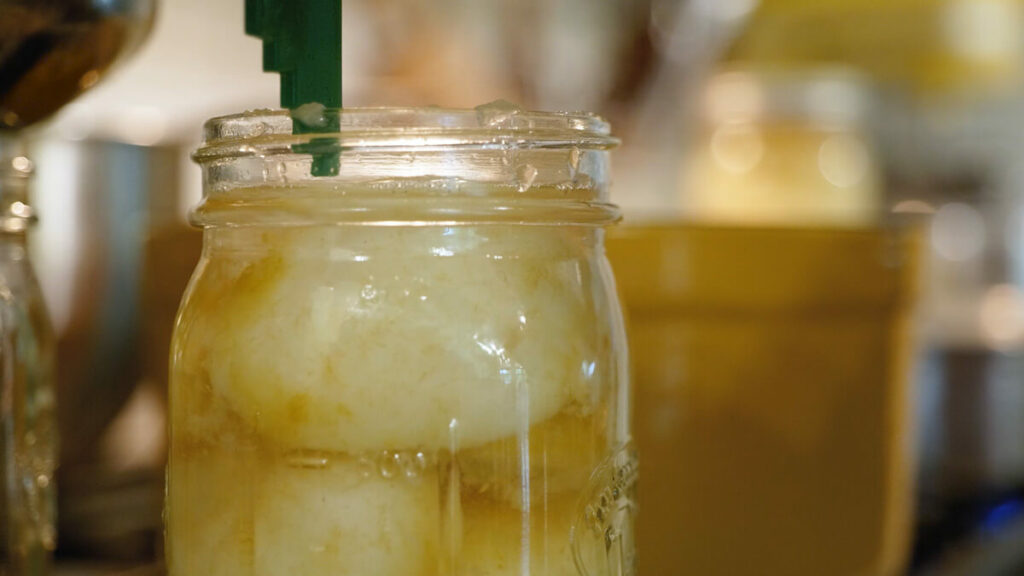 How Much Headspace Do I Need For Canning?
Canning requires a certain amount of headspace in your jar. This is the space from the rim of the jar to the top of the food or liquid in the jar.
The headspace is different for each type of food, whether meats or vegetables or even fruits, so check your recipe carefully. It will tell you the proper headspace to use.
You can measure this accurately with a headspace tool.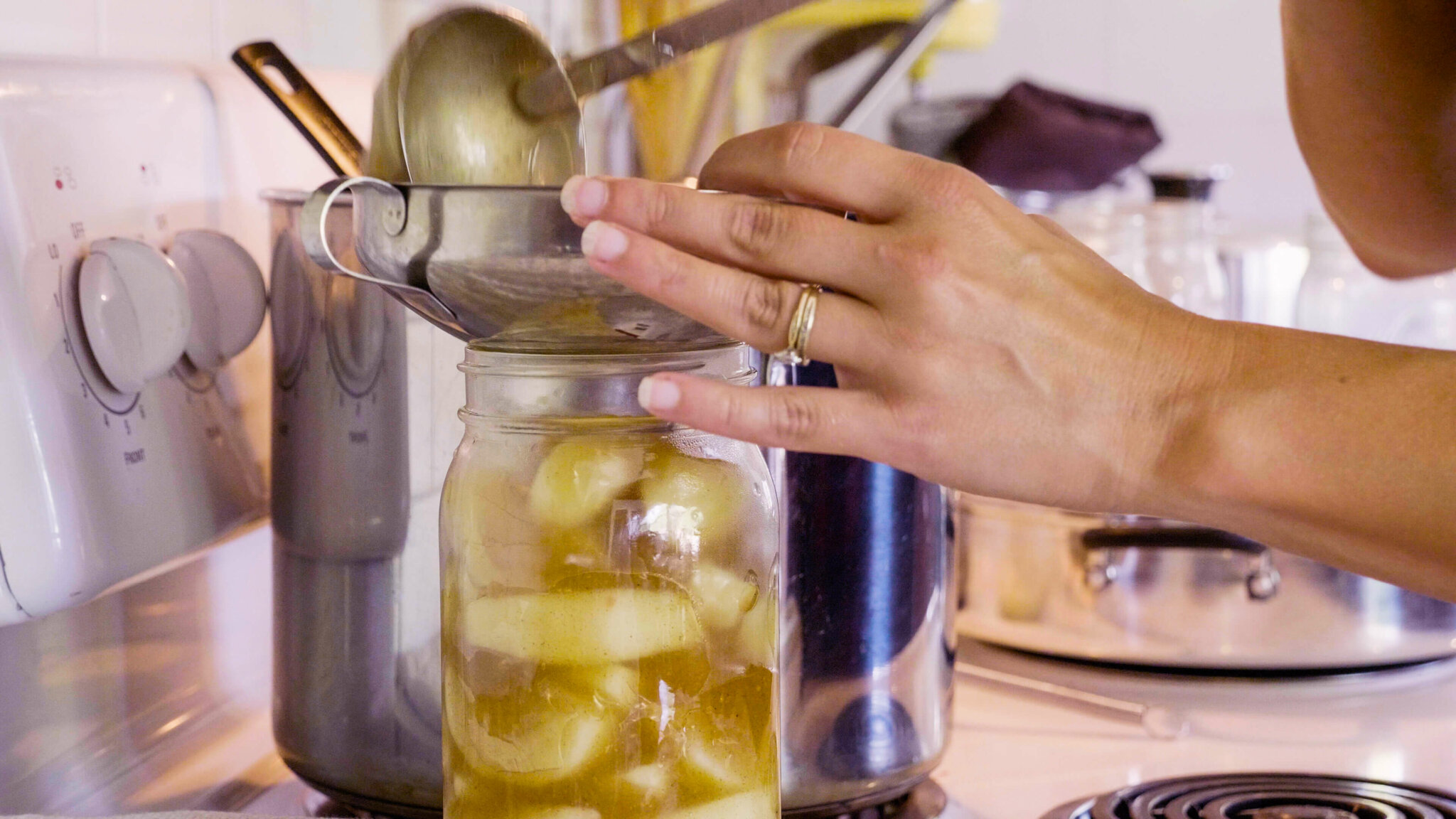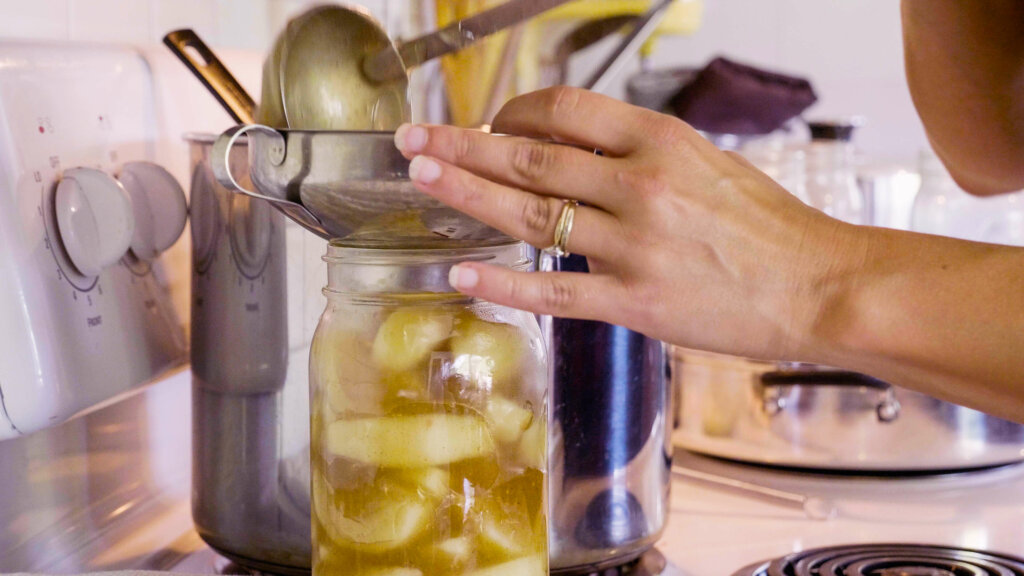 How Full Should Jars Be When Canning?
The best way to fill your jars is with a funnel placed on your jar and then use a ladle. The jar should be filled up to the headspace the recipe requires.
So, for example, what is one inch of headspace in a canning jar? Measure it with your headspace tool at the one-inch mark, then fill your jar up to this point.
A headspace measuring tool has increments of 1/4-inch. As you can see in the photo above, these canned pears are being filled to the 1/2-inch mark.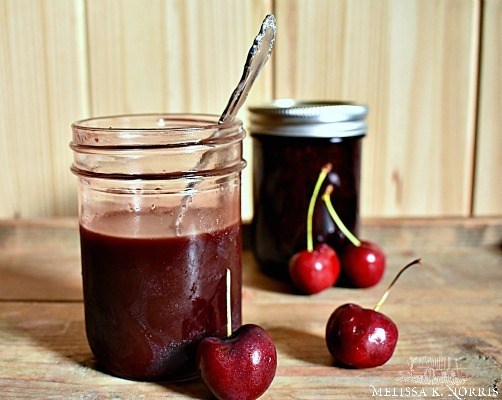 Not Enough Food Left to Can?
If you find that you have canned all your food and end up with one last jar that's not quite full enough, what do you do?
To reach the correct headspace, you have several options:
Use up the leftovers – The first option is to not can it at all. Instead, add a lid and put it in the refrigerator and just make a note to use it soon.
Let it cool, then freeze it – If you have plenty of freezer space, this is another great option. Freezing is a great preservation method, but most pass it over due to a lack of space. However, if it's just one small portion, this won't take up much space at all. Pro Tip: You may not want to use regular mouth pint jars, though. They tend to crack when frozen. Use wide-mouth jars or even silicone storage containers instead.
Add boiling water – If your headspace is only off by a bit (half an inch or less), top it off with boiling water. I use this method often and always have a kettle of boiling water handy on canning days, just in case. The water will dilute the recipe, depending on what is in the jar. In most cases, though, just a little water won't change it too much.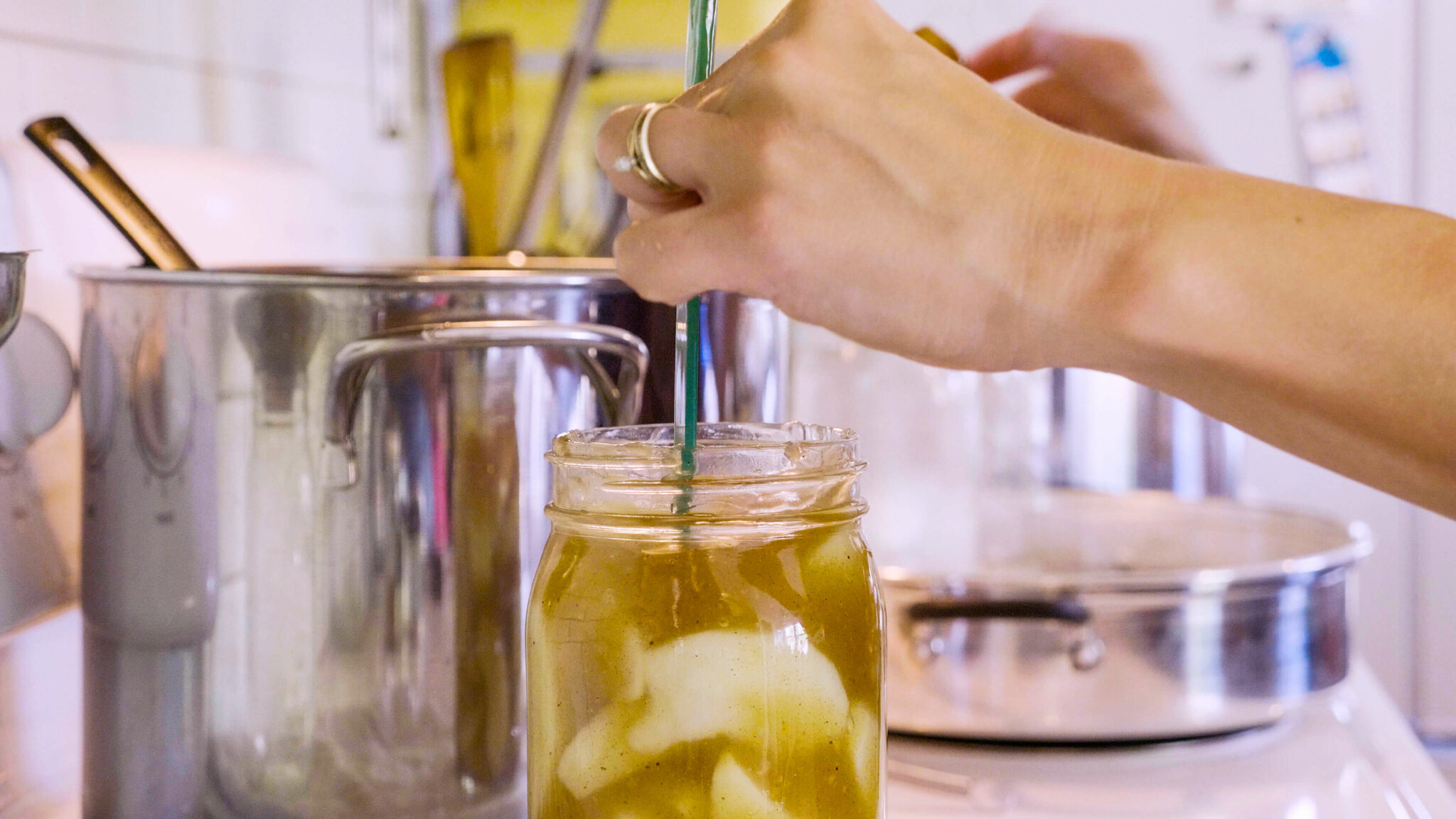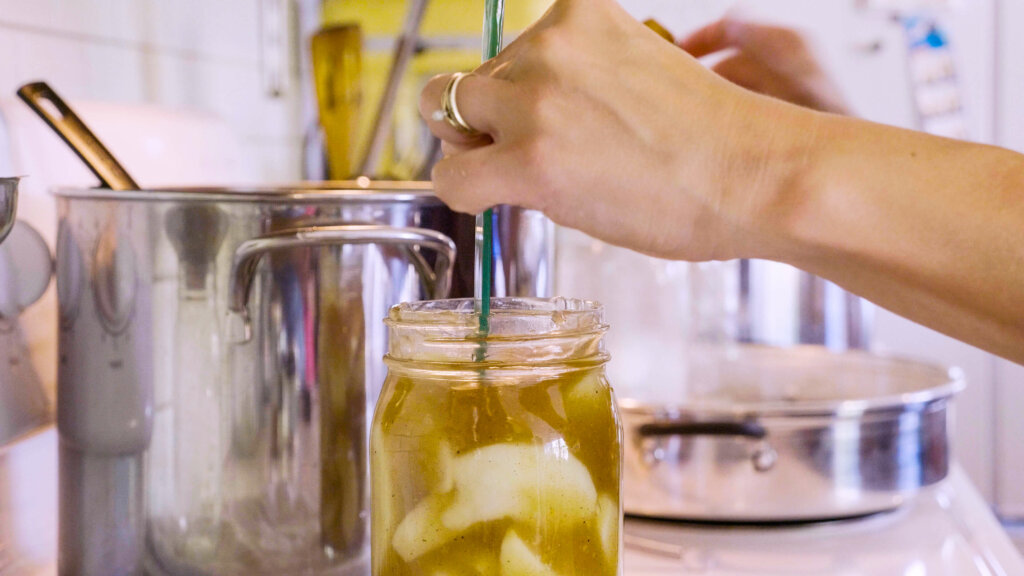 Don't Alter Headspace
Do not alter headspace! It can be tempting to just can the jar of food anyway, even if you haven't met the required headspace. Do not do this!
If you can't use any of the following options above, still stay away from the temptation to change the headspace. It is vitally important for the health and safety of the food that you follow each recipe's headspace instructions.
If you're looking for more guidance when it comes to canning, be sure to check out my online course, Home Canning with Confidence, or my shorter course, Home Fruit Preservation Canning e-Course.
More Posts You May Enjoy