Some of the links below are affiliate links, which means I will earn a commission at no additional cost to you, if you click through and make a purchase. Regardless, I only link to products we use on our homestead or believe in.
144 zucchini recipes, because let's face it, zucchini is probably the most prolific summer vegetable in the garden. Do you have zucchini coming out your ears? Yeah, me too.
It seems most families have one or two ways they cook zucchini and that's about it.
Michelle says "I grew up with it pan fried. That's it. I liked it but after awhile it got boring. A couple years ago I tried steaming it cubed up. And grilled. Grilled is by far the best for my family. In fact, my daughter specifically asks for it cooked that way."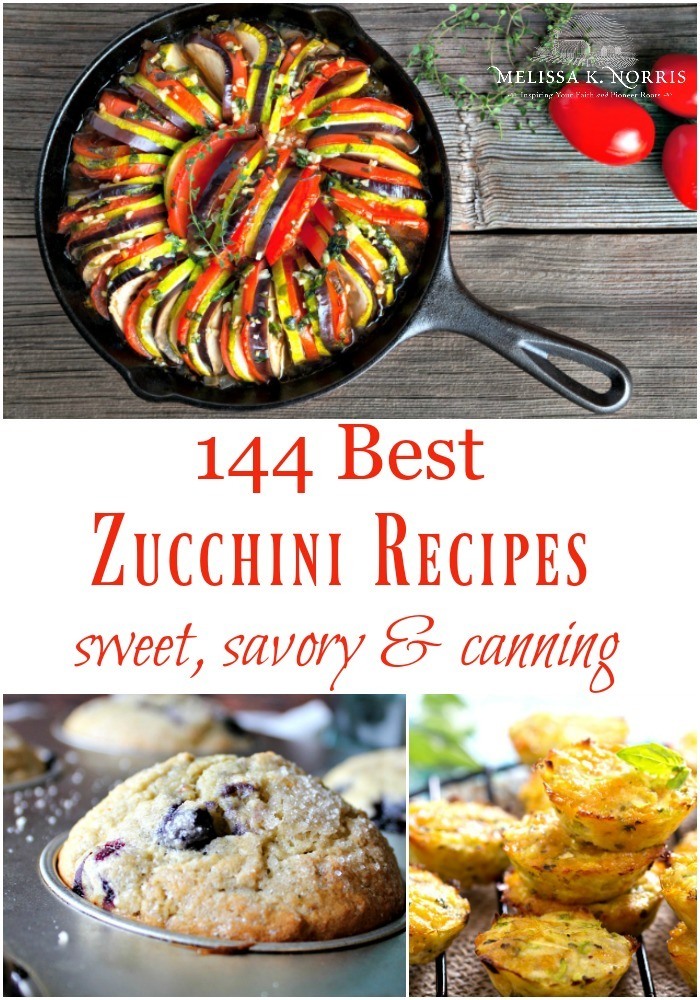 At our house Mom would make zucchini bread but as a side for supper, she'd bake it, sliced like chips, dipped in egg and crushed up soda crackers, baked on a sheet, then topped with grated cheese the last minute or two.
There are so many amazing ways to cook zucchini that taste amazing and are healthy for you… some more healthy than others. Zucchini is pretty versatile in the kitchen, did you know you can even make mock apple pie called Zapple (see our first link under zucchini desserts below). It can be savory or sweet.
And with our mega list below, you're sure to find plenty of recipes and ways to use up that summer zucchini harvest, ya read?
144 Best Zucchini Recipes

Skillet Recipes
Spiralizer (Zucchini Noodles) Recipes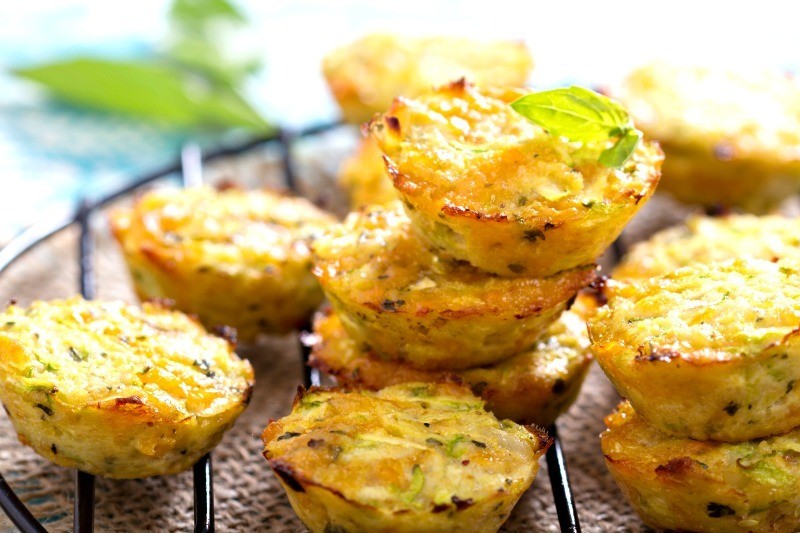 Breakfast
Main Dishes
Sides
Zucchini Breads & Muffins
Zucchini Dessert Recipes
Safe Canning Recipes for Zucchini
Important to note that zucchini is no longer recommended after updated testing to pressure can. It get's too mushy which means that the heat can't penetrate all the way through to safely eliminate botulism spores. But, don't fear, below are tested and safe recipes for canning up that zucchini harvest.
There are more ways to preserve zucchini too, like freezing, dehydrating, or freeze drying.
There you have it, 144 best zucchini recipes, so tell us, which one is your favorite or do you have one we missed but absolutely must try?