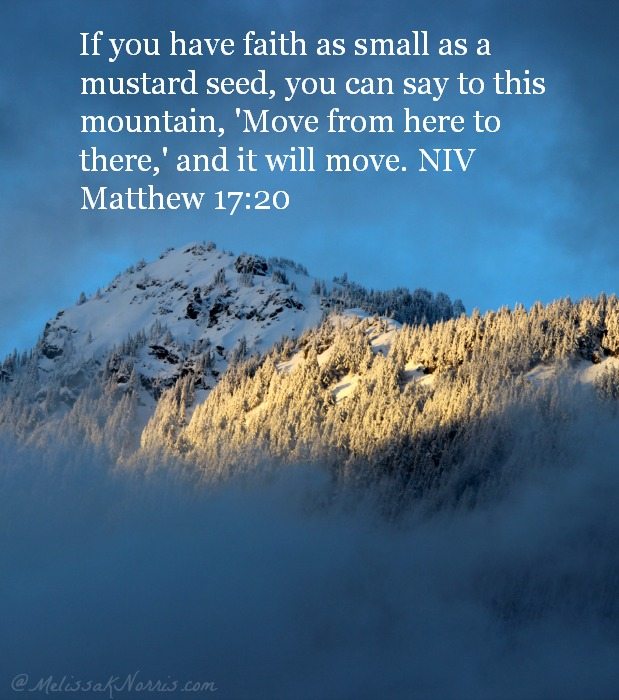 I used to think this verse was just a metaphor.
I've certainly never seen a mountain move and I'm surrounded by them on all sides. See that picture above, it was taken from my front yard this weekend. And I've never seen it move, no matter how little or how big my faith.
But I've learned our lives are full of mountains. Mountains can be many things, sometimes they're addiction, unsaved loved ones, scars, fresh wounds, miscarriages, infertility, broken relationships, or pride, just to name a few.
[Read more…]