Some of the links below are affiliate links, which means I will earn a commission at no additional cost to you, if you click through and make a purchase. Regardless, I only link to products we use on our homestead or believe in.
I'm sharing my tips on how to stay cool in the summer naturally without electricity or air conditioning (or a pool). This is staying cool homesteader and pioneer style.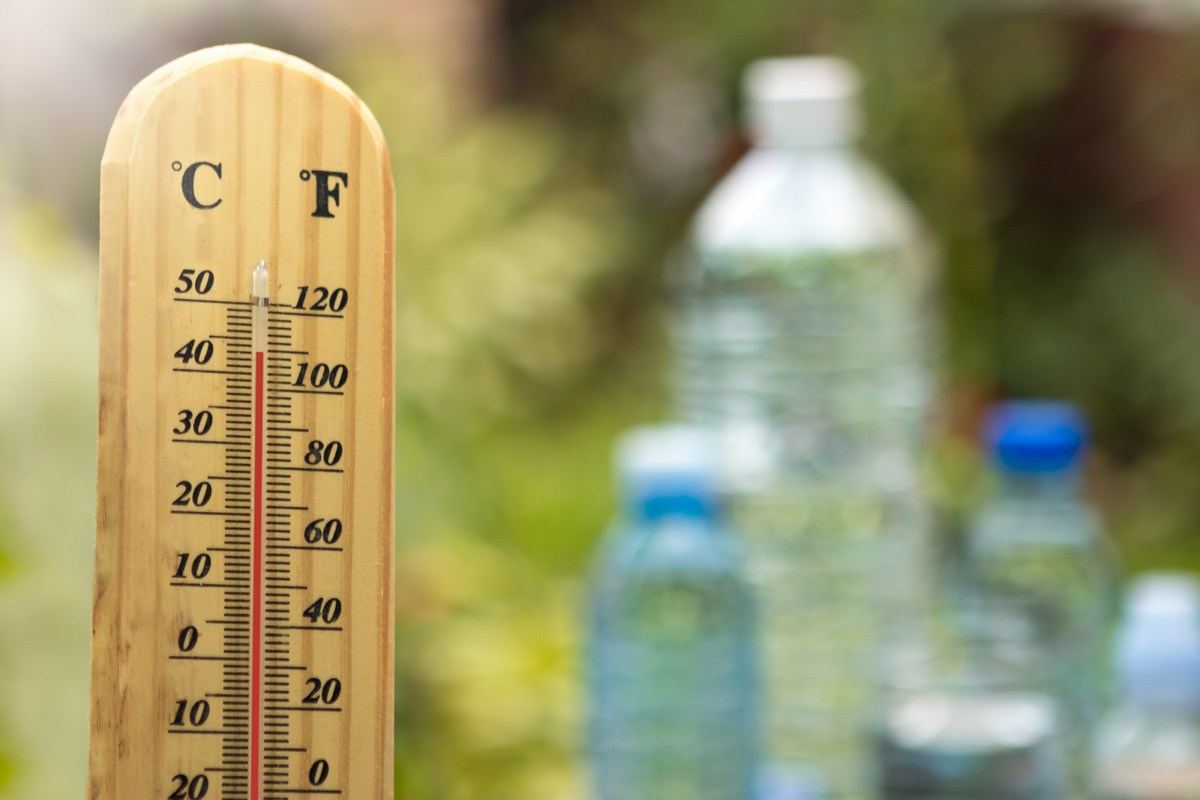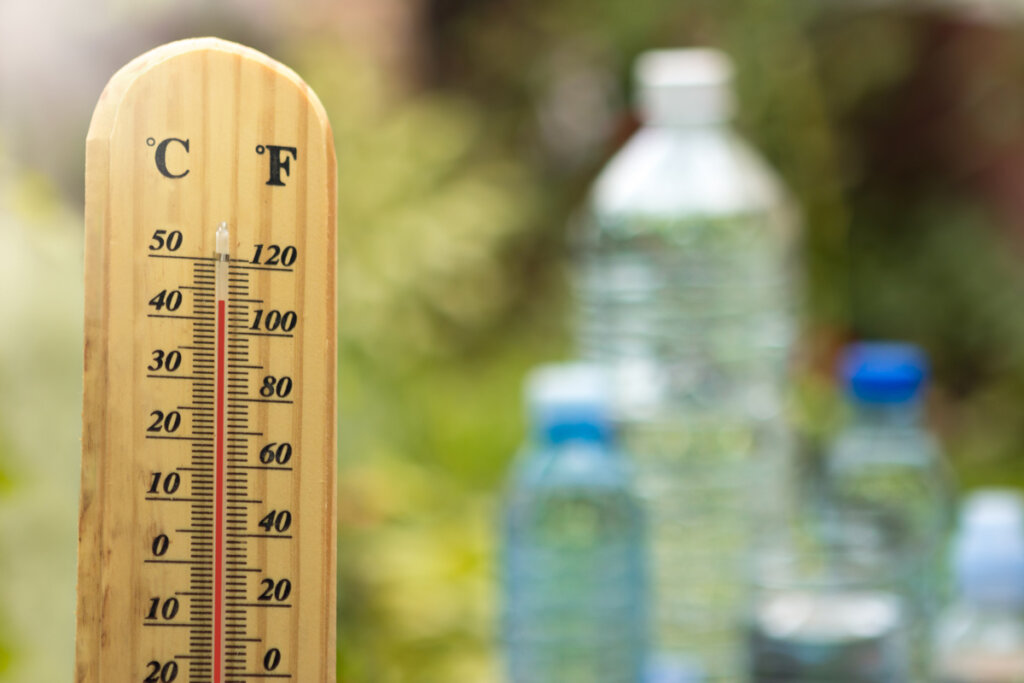 Summer is one of the busiest times on our homestead with raising a garden and preserving as much of that harvest as possible. We don't have air conditioning, and though I shared my tips on How to Keep Animals Cool in the Summer and How to Keep Your House Cool without Electricity, there are still times when a body is just straight up hot.
And a hot homesteader is a grumpy one… or maybe that's just me, but here's how to keep yourself cool, even on the hottest days in summer.
This podcast episode on 7 old-fashioned tips to stay cool in summer is episode #150 of the Pioneering Today Podcast, where we teach families how to grow, preserve and cook their own food using old-fashioned skill sets and wisdom to create a natural self-sufficient home, with or without the homestead.
7 Tips for Staying Cool
Some of these tips may seem basic or simple, but that's kind of the purpose of modern homesteading and self-sufficiency, but stick with me, because when you combine them all together, they're pretty effective on how to keep cool in summer naturally.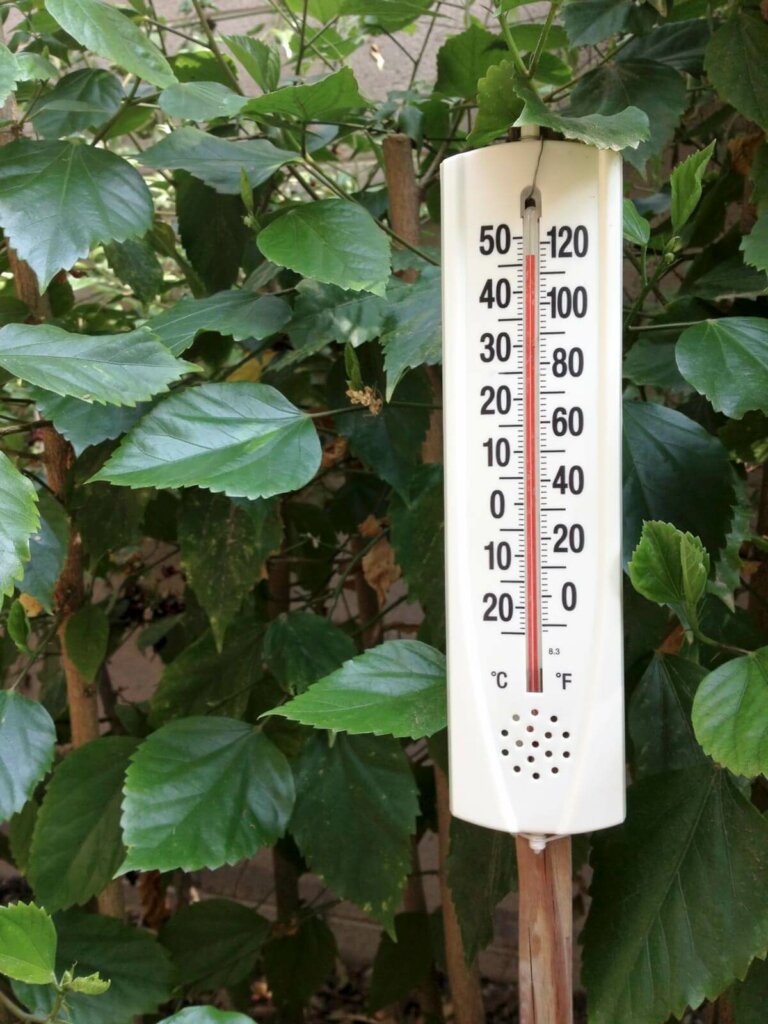 Drink Water & Stay Hydrated
Staying hydrated is your first line of defense. Especially if you're going to be sweating or out in the heat (the garden still needs tending, even when it's hot, right?).
While water is good, sometimes we need something with some flavor. This is where tip number 2 comes in…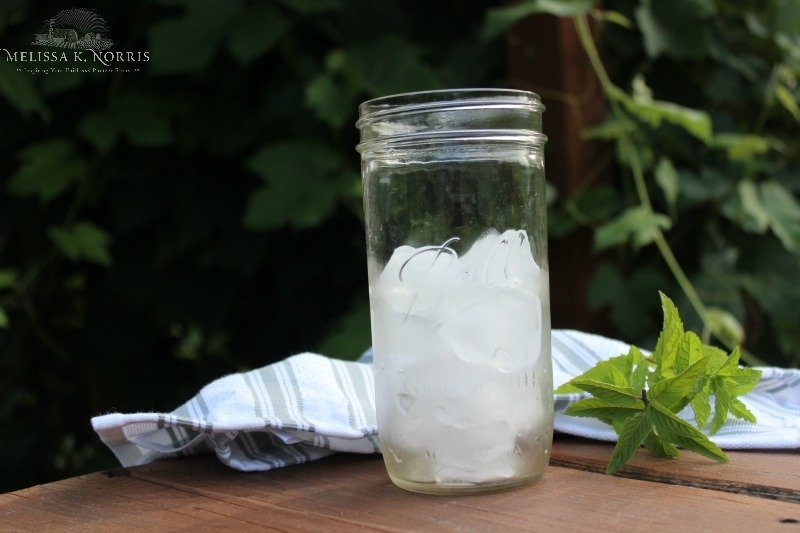 Use Cooling Herbs
I cut out soda pop years ago to help heal my stomach ulcer and GERD and have never gone back. I primarily drink water but sometimes a girl gets tired of plain old water.
Last year I started using fresh mint to make this simple mint water recipe (read the post for a full list of the benefits). I was pretty excited to see even Costco was getting behind this fad in their Costco Connection magazine, they had a list of herbs that are cooling to the body.
One to note was cinnamon (I typically think of cinnamon as a warming herb) but according to a study in 2016 Science Daily, cinnamon cooled the stomach by up to 2 degrees.
Run Cold Water Over Your Wrists
Running cold water over your wrists and the crook of your elbows can really help cool you down. This one comes from my dad, who grew up without running water, indoor plumbing, or electricity.
They had a hand pump (and still do in the old homestead house) and if you run cold water over your wrists it helps cool off your body because your veins are close to the surface.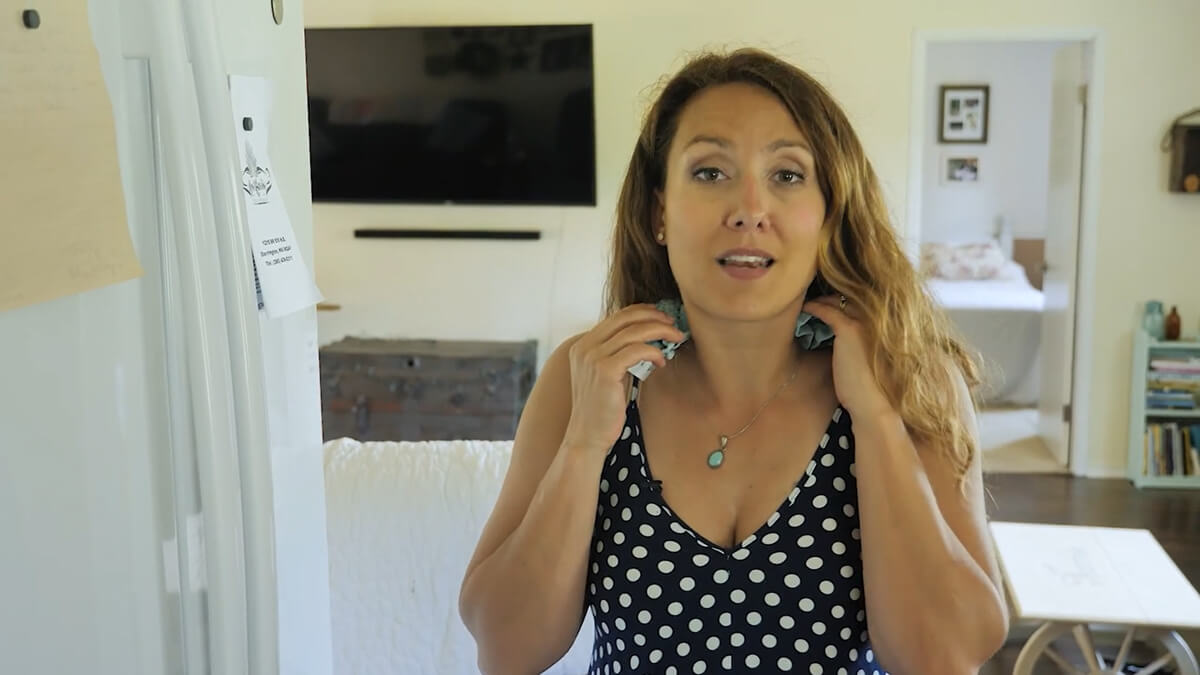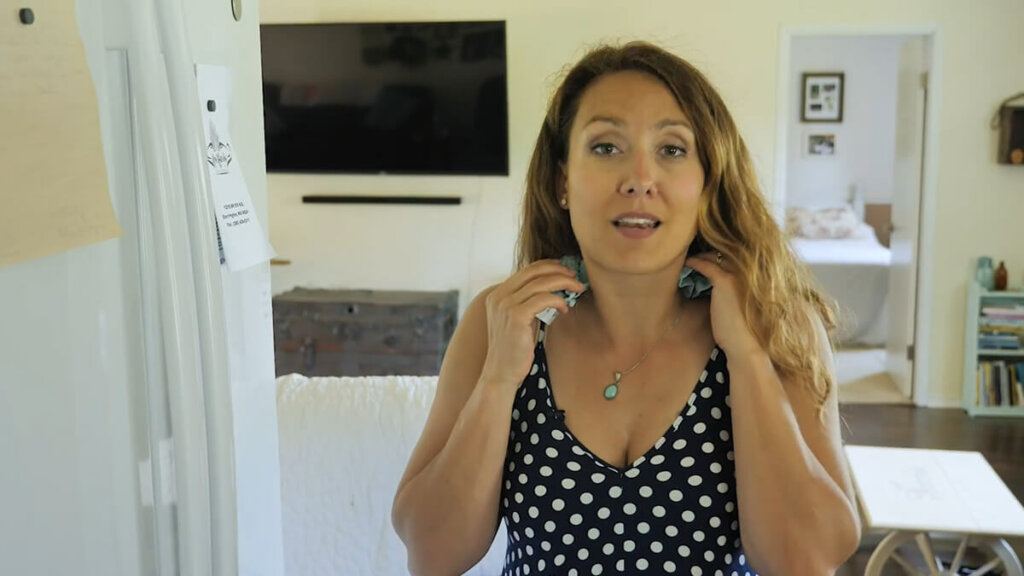 Cold or Frozen Cloths
Most of us don't have an ice house for summer use like the pioneers of old but almost all of us have a freezer (modern version). Place a wet kitchen towel in a u-shape in the freezer and after it's frozen, drape it over your neck.
I worked as the cook in a local drive-in that didn't have air conditioning for several years and this was the only way you could tolerate working over the grill and fryer. It works like a charm.

No freezer (I realize that does require electricity for most) but even a cold wet cloth will help if you don't have a frozen one.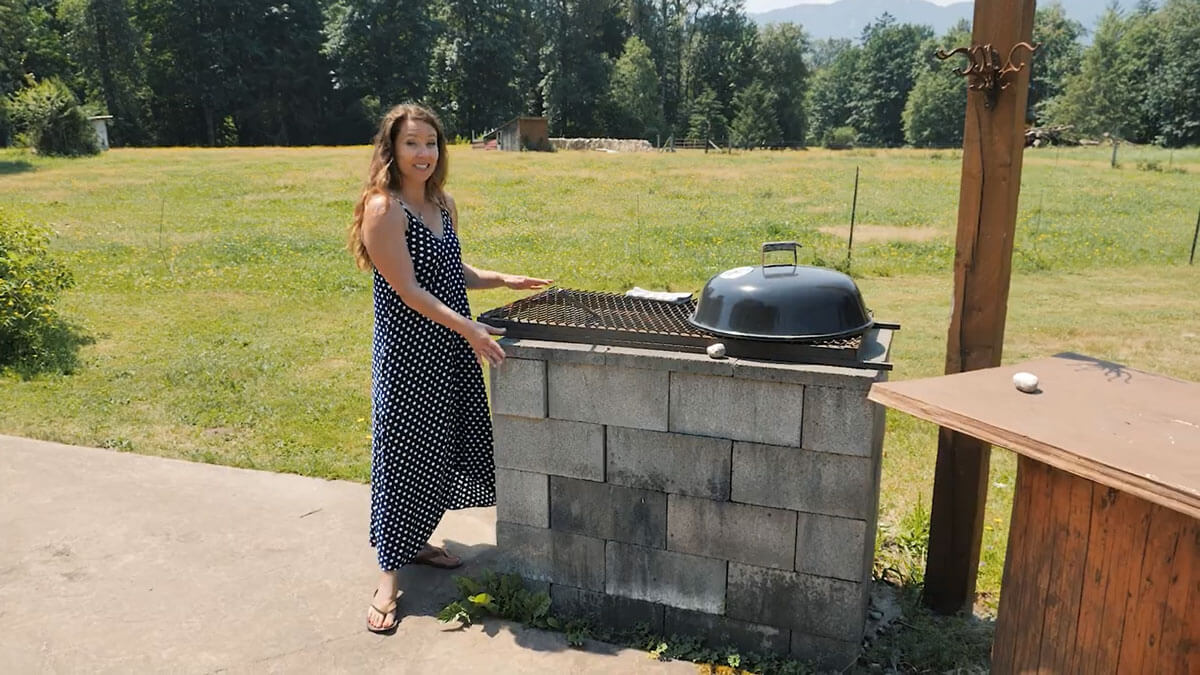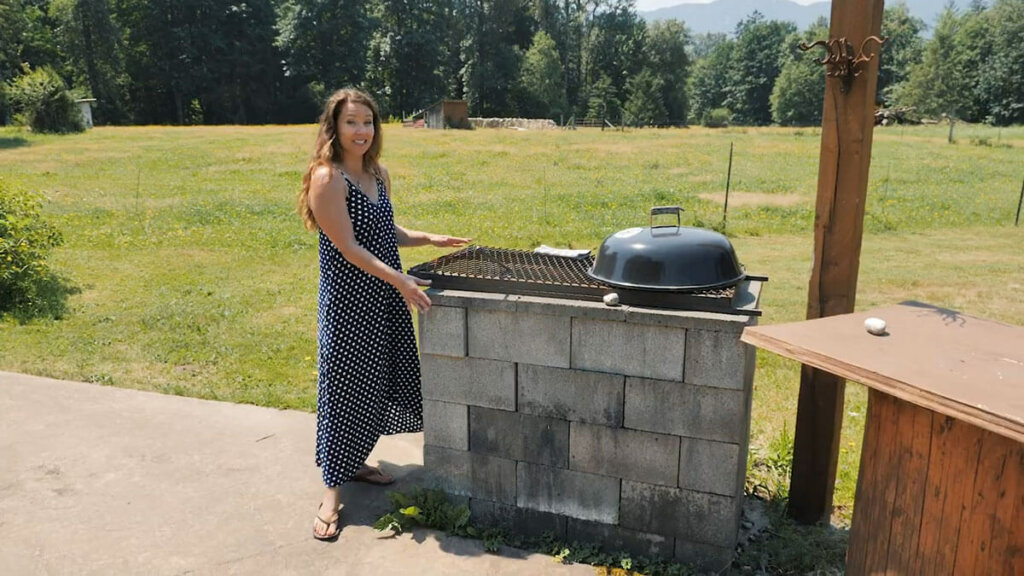 Wear Breathable Clothing
For my ladies in the house, I prefer a flowing skirt or dress, especially when I'm outside in the hotter months. It helps to block the direct sun from my skin without sticking to me.
I find a cotton dress is much cooler than a pair of shorts and a tank top, and that's definitely more pioneer style.
Get Your Head Wet
Our bodies sweat to cool us down, the moisture on our skin is cooling and it also cools us off as it evaporates. There's little as cooling as dunking your head in some cold water or even spraying down your head with the garden hose for some relief.
Desperate times call for desperate measures, am I right?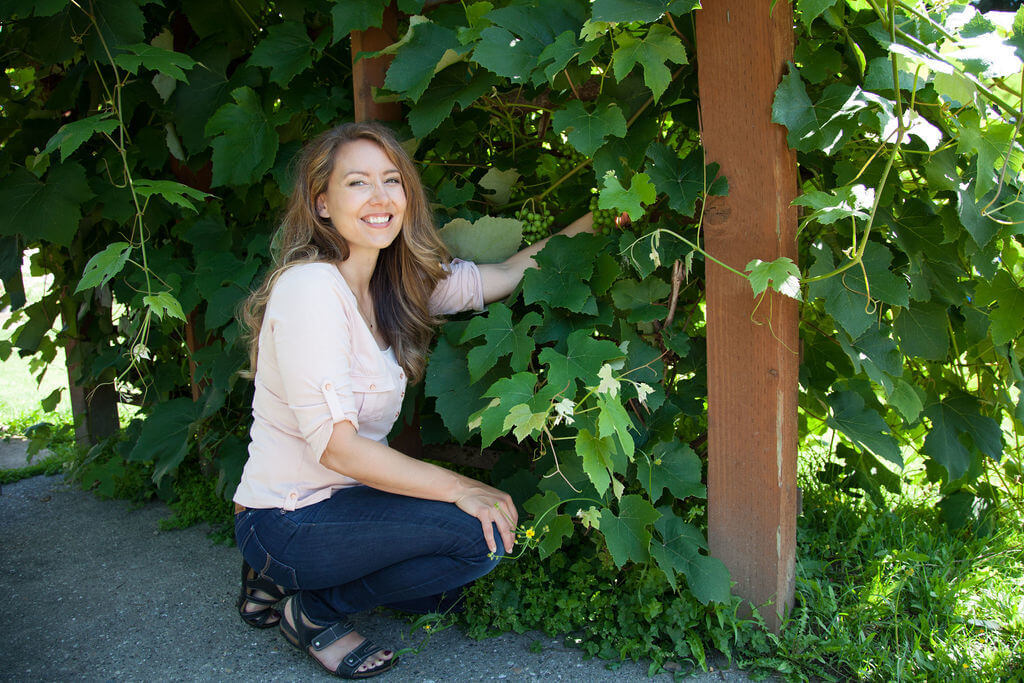 Get in the Shade
This may seem obvious, but getting in the shade can reduce the temperature significantly. If you can find shade where there's also a breeze, this is even better.
We positioned our grape arbor in our backyard to take advantage of afternoon breezes and to create shade.
There you have it, how to stay cool in summer outside when you're working hard on the homestead. Did I miss anything? Let me know in the comments below!
Related Articles You May Like: