Some of the links below are affiliate links, which means I will earn a commission at no additional cost to you, if you click through and make a purchase. Regardless, I only link to products we use on our homestead or believe in.
This old-fashioned ginger water recipe from Ma Ingalls dates back to the Pioneer days. Whether you call it Switchel, that apple cider vinegar drink, Haymaker Punch, or ginger water, the health benefits are many and the flavor is phenomenal.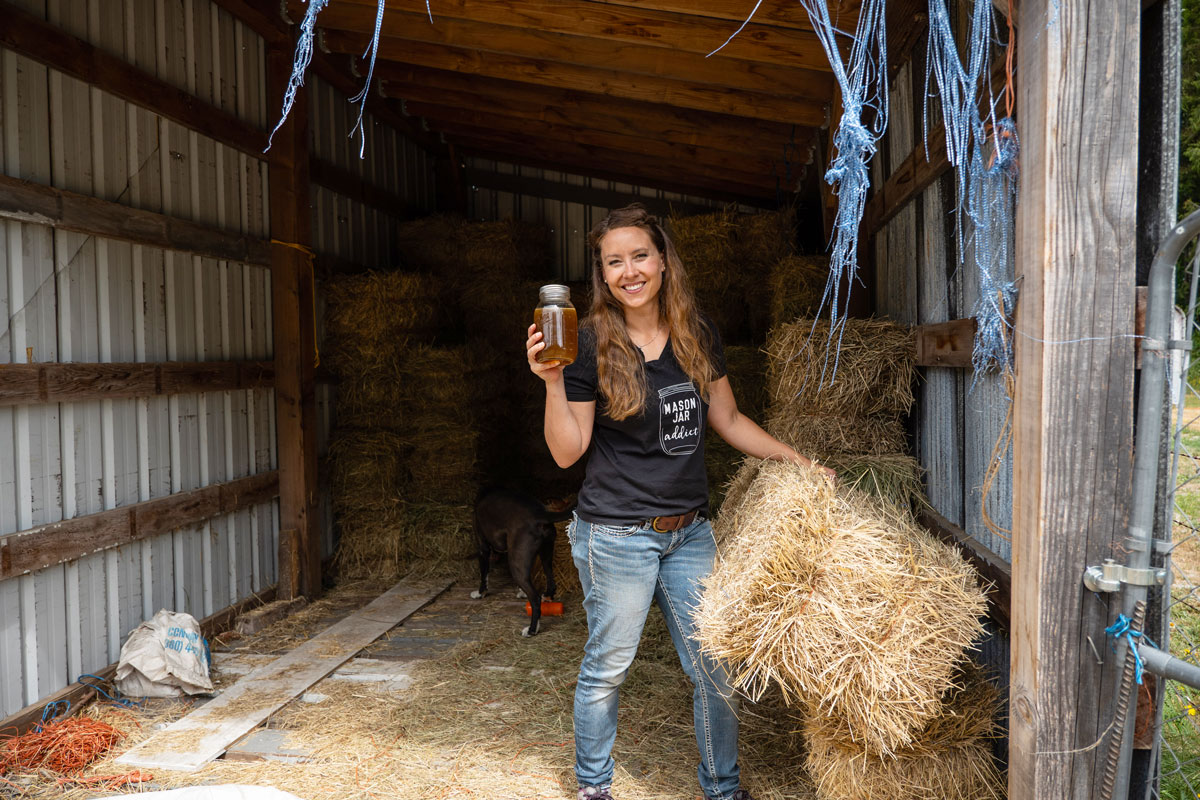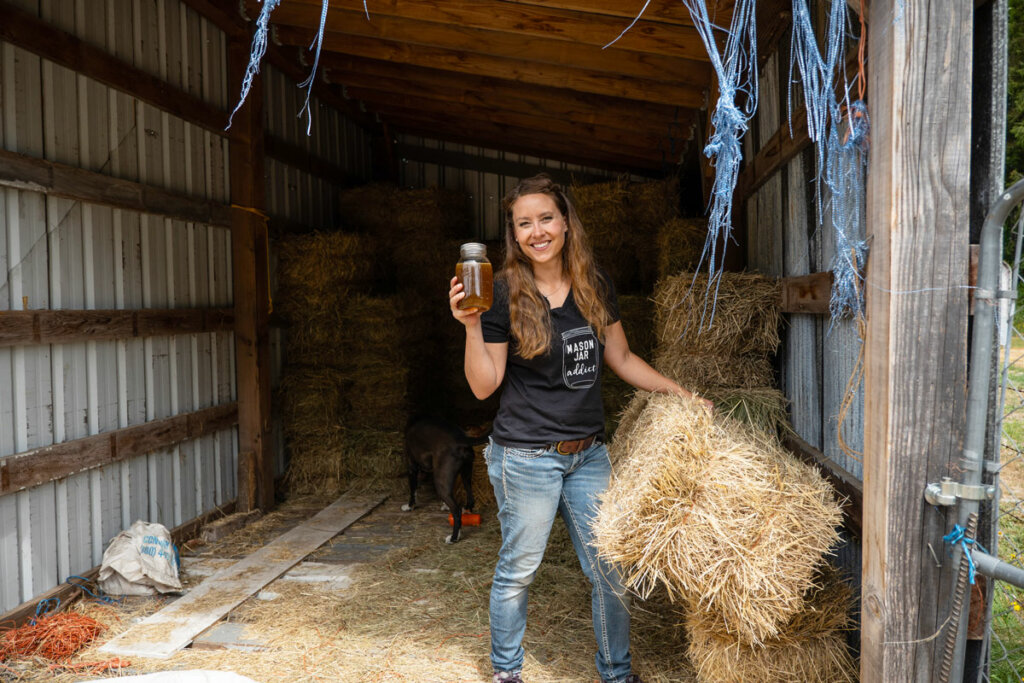 If you're new around here, you may not know my love of all things Ma Ingalls and old-fashioned Pioneer recipes or lifestyle tips. Just to prove my point, after grabbing this awesome ginger water recipe, be sure to check out my favorite Vinegar Pie recipe (yep, from Ma Ingalls herself), Ma's fried apples and onions, 5 frugal tips I learned from Ma Ingalls, and even how to have an old-fashioned Pioneer Christmas!
Why I Love This Recipe
Growing up on a homestead, I'm no stranger to long summer days filled with haying the fields, stacking bales, and other hard, exhausting work. It's days like this that make you long for a cold glass of water, Gatorade, or one of the countless other energy drinks out there. But after sweating all day you should really pass on these drinks and consider this tasty ginger water recipe instead.
Did you know that when you are hot and on the brink of dehydration, plain water may not be the best for you? For some, it can make their stomach very upset, causing nausea, cramping and other uncomfortable problems. That's why Laura Ingall's Ma made a special drink for them to sip on when they were out in the fields.
What Ma made was sweet ginger water to help quench thirst, cool the body, and replenish the calcium and magnesium lost from a hard day's labor.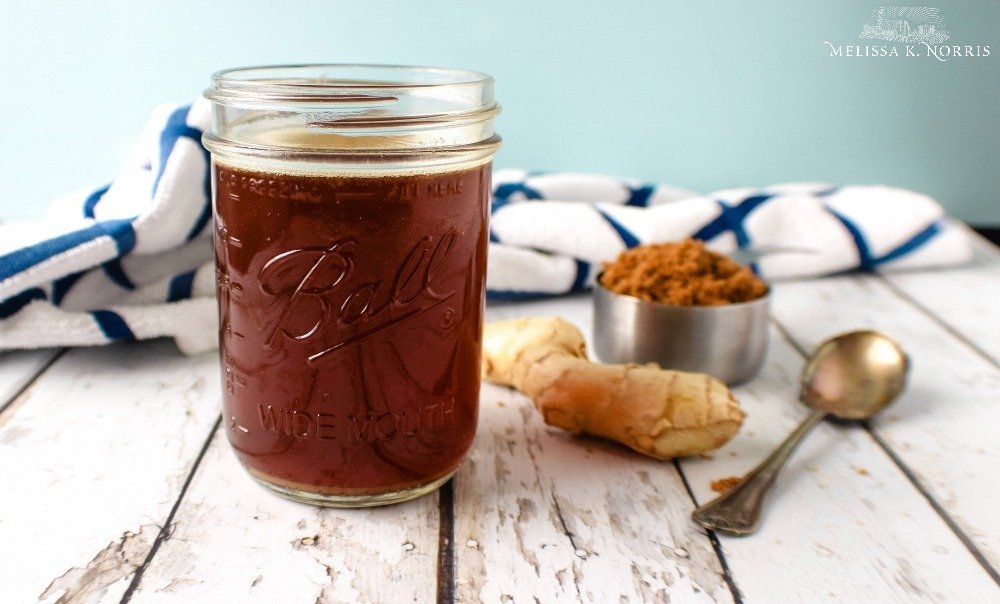 Ingredients Needed for Ginger Water
The base ingredient or one of the main ingredients in Ginger Water (also known as Switchel, or Haymaker's Punch) is ginger, but there are a few other ingredients we'll discuss in further detail and why they're all beneficial.
Ginger – aids in stomach ailments, pain and inflammation and can help regulate body temperature.
Apple Cider Vinegar – I like to use my homemade raw apple cider vinegar, but any homemade raw fruit vinegar will do and will change the flavor profile. If using store-bought vinegar, be sure to use a brand that includes the "Mother" so you're getting those good beneficial probiotics in your drink. That makes this drink also good for building up your gut health.
Sweetener – Because we're using vinegar in this drink, we need something sweet to offset the taste of the tart vinegar. I love using blacktrap molasses for the additional minerals, but maple syrup, honey, or even homemade dark brown sugar (which is just regular sugar mixed with some molasses) will do. Whatever you have on hand is great, you can even substitute stevia or Swerve Brown Sugar if you need this to be keto or sugar-free. (Check out my homemade maple syrup guide here and the health benefits of maple syrup here.)
The sweetener is necessary to help make this drink palatable. By all means, leave it out if you like that vinegar pucker, but adding some sweetener is what makes this drink delicious.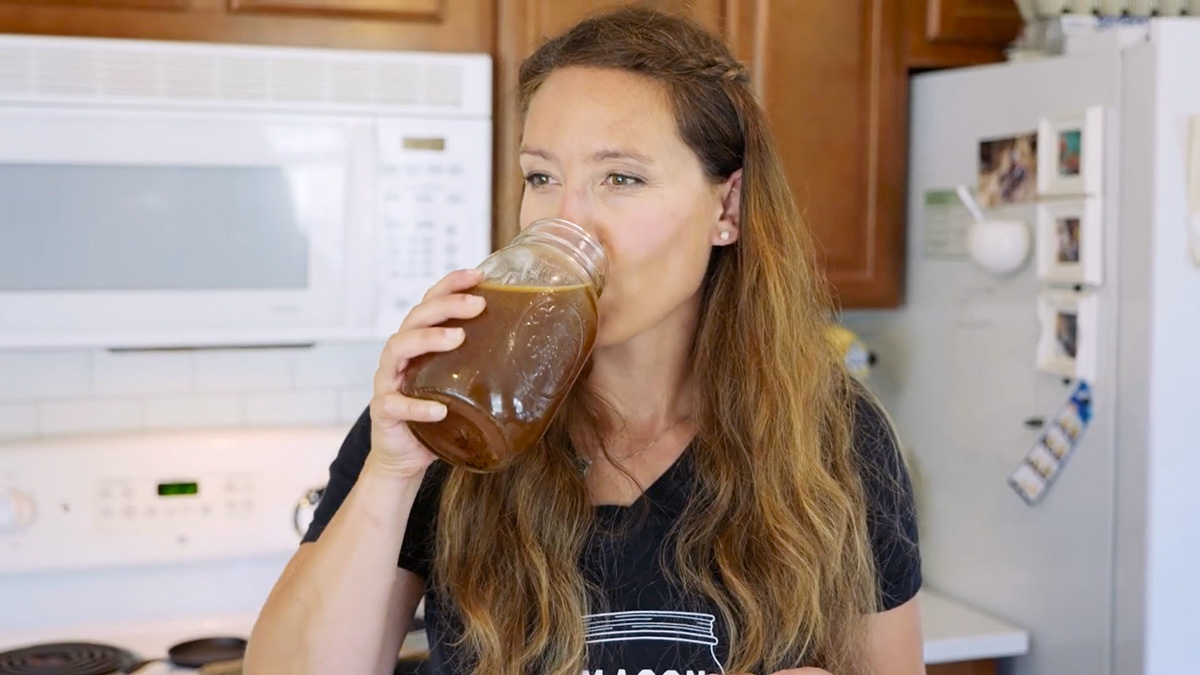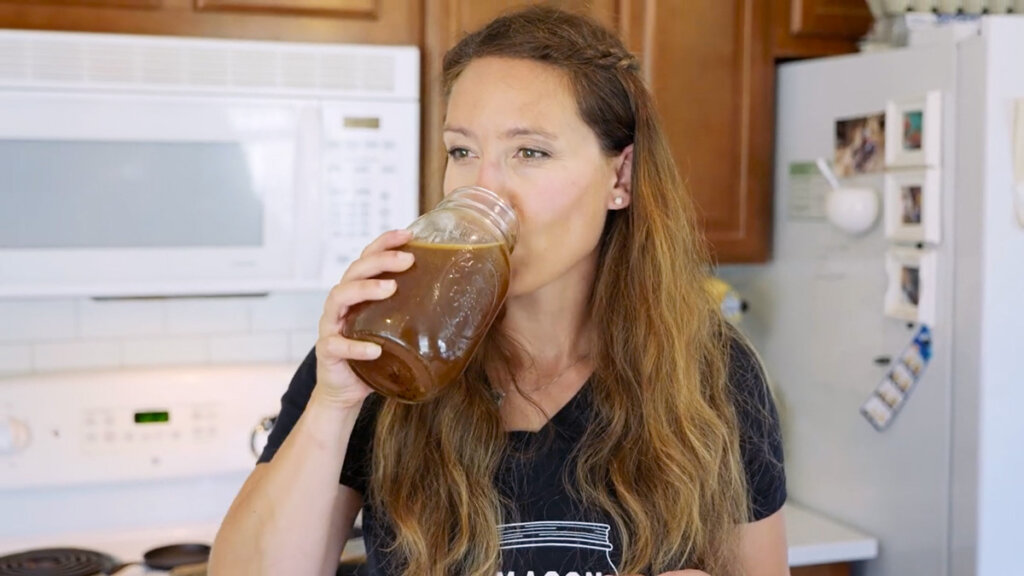 Why Ginger Water or Switchel is So Healthy
The ingredients in ginger water, Switchel, or Haymaker's Punch are extremely healthy and beneficial for many ailments. It's not just a great drink to help rehydrate, but can also be sipped on when under the weather.
When sick it can be easy to get dehydrated, and oftentimes you don't feel like eating much, so sipping on this drink can both be palatable, ease stomach upset, and keep you hydrated.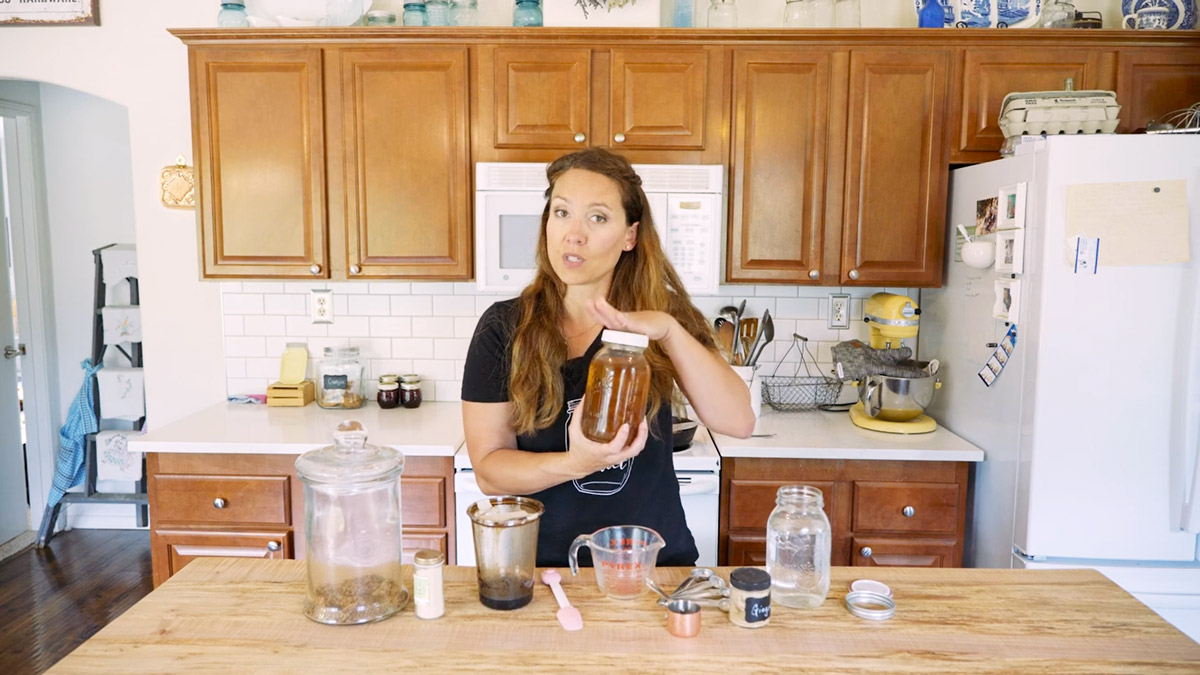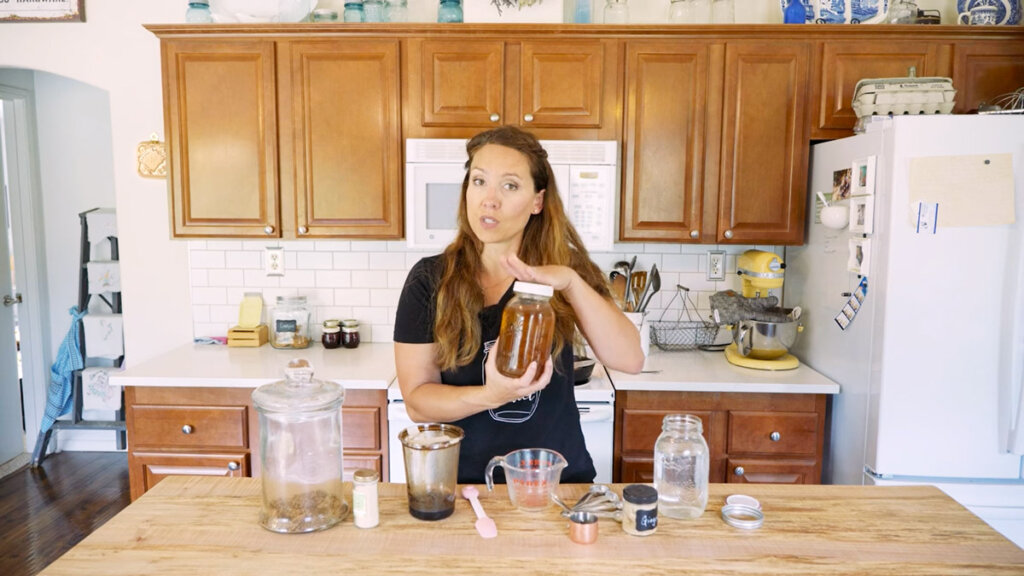 Apple Cider Vinegar Benefits
With apple cider vinegar, a little bit goes a long way. It's best to start with 1 to 2 teaspoons and always dilute with water or liquid if drinking it. Some people work up to 1 to 2 Tablespoons per serving, but it's not recommended to go over this amount.
Apple cider vinegar contains a good amount of pectin, which can help settle an upset stomach. Unlike plain water, the combination of sweet and sour, plus the ginger in this recipe will keep you from getting an upset stomach if drinking it quickly (which is easy to do when we're dehydrated).
Apple cider vinegar also has the potassium that your body will need after a long day in the sun. Ma Ingalls most likely made her own homemade apple cider vinegar, and you can do that as well by following my easy recipe.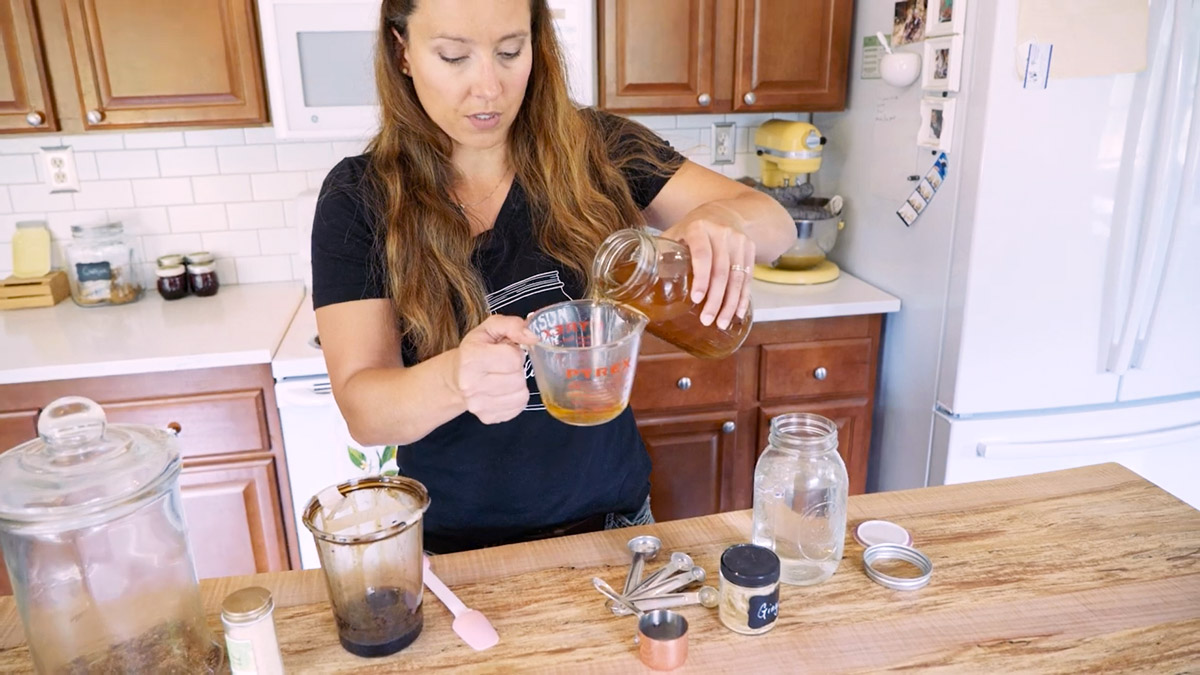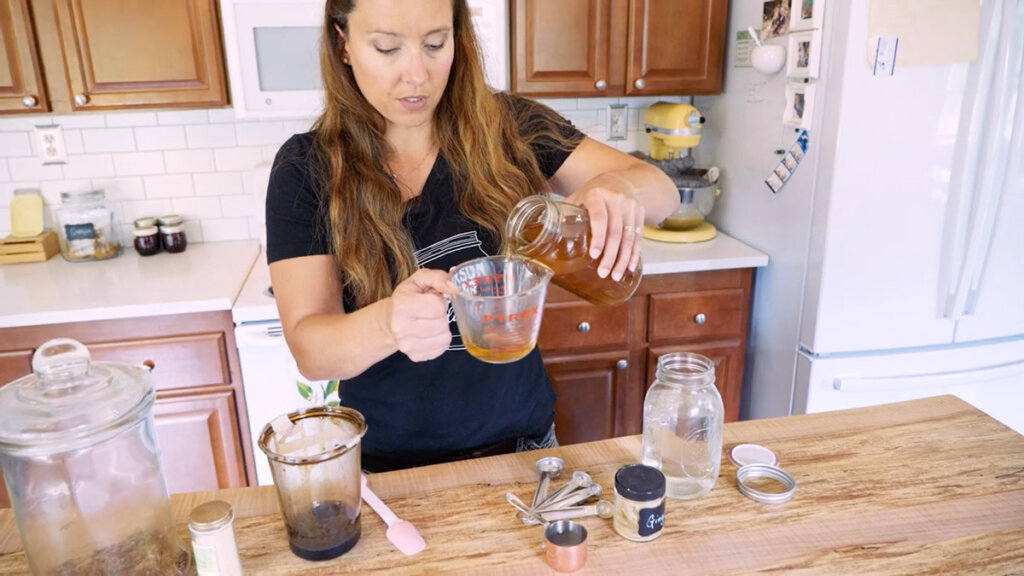 Additional ACV Benefits
There are many benefits from consuming apple cider vinegar (or ACV), especially with the "Mother". Here are just a few:
Diabetes and blood sugar – ACV is shown to help improve insulin sensitivity in diabetic patients. In this study, people drank 2 Tablespoons of apple cider vinegar in water 2 minutes before eating a high carbohydrate meal. They then tested their blood sugar levels at different intervals and showed overall improvement.
Blood pressure – Keep in mind, this study was done on rats, not on humans, but there was some promise with ACV and blood pressure as it showed that the rats blood pressure and renin activity were reduced. (Source)
Cholesterol – Again, this study was conducted on rats and not on people, but it does show promise in helping aid the body to maintain a healthier cholesterol level. The study showed some levels of cholesterol were lowered in the rats, but not all. (Source)
Weight loss – This was pretty minimal in overall weight loss, but in a study done in Japan with 175 people those who used apple cider vinegar lost 1 to 2 more pounds over 3 months. (Source)
Indigestion or stomach acid – If you have stomach acid issues, sometimes its caused by an imbalance of the pH levels in your stomach. Some people swear by drinking a teaspoon or two of apple cider vinegar in a glass of water helps with indigestion or stomach acid issues. Again, consult with your doctor if you have health issues or concerns.
Before adding in any changes to your regular diet, if you have any health conditions check with your doctor and pharmacist first. I'm not a doctor and this isn't meant as medical advice.
For more on ACV read this post with 28 ways to use apple cider vinegar.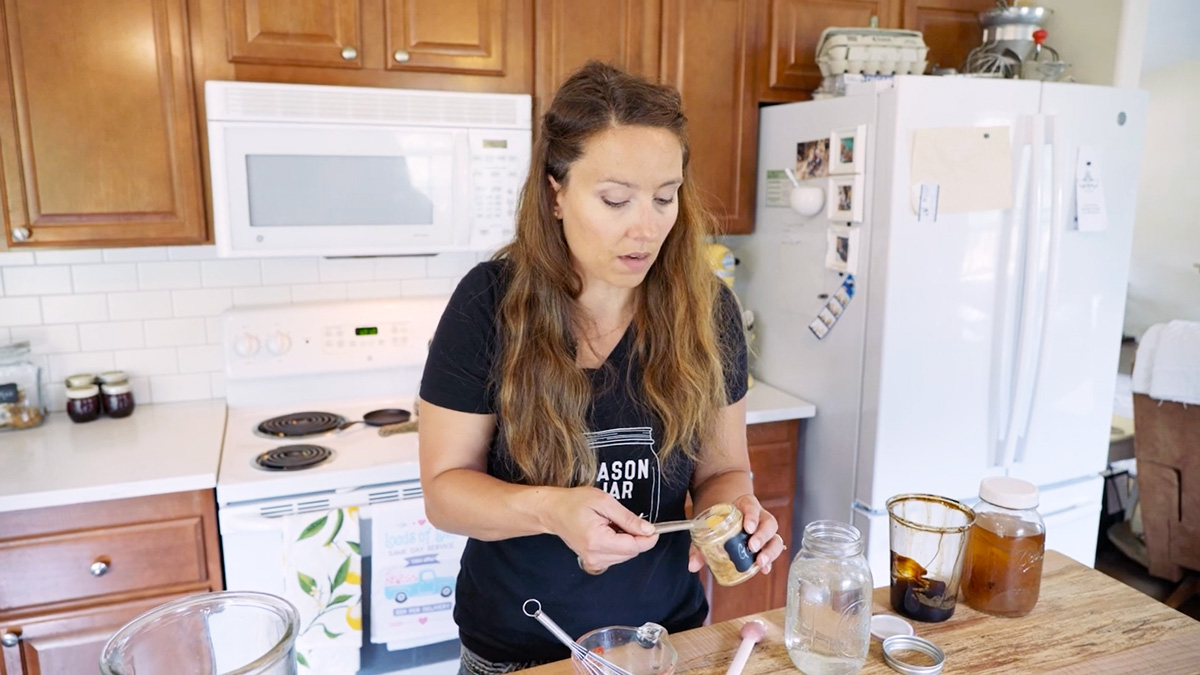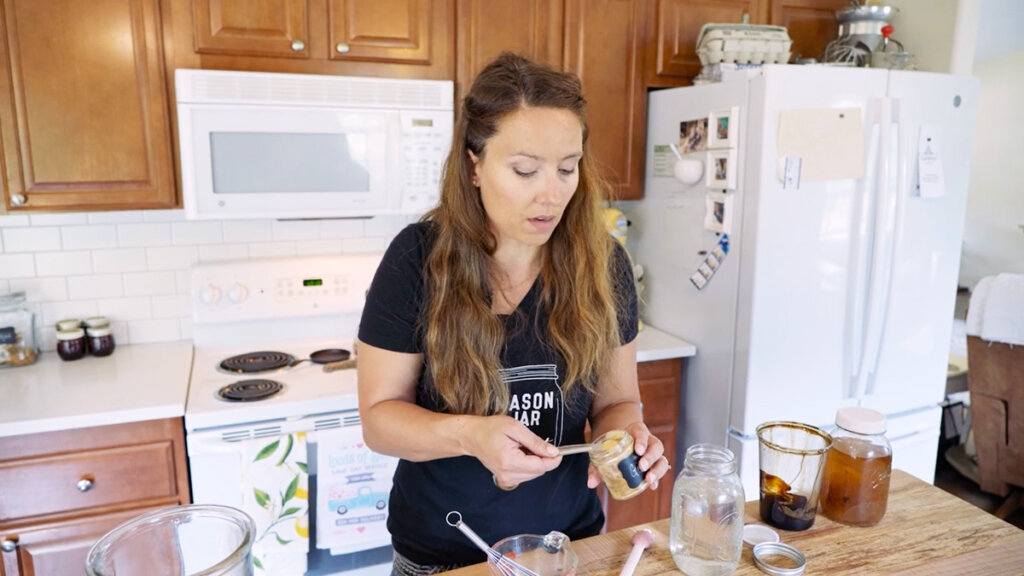 Ginger
Ginger is naturally warming in the body. It can help your body assimilate the temperature of cool water when you are very hot. In the pioneer days, what they had was most likely a dried, ground version that was traded for. You can use either fresh ginger root, or dried ground ginger. Either will work well, just use what you have on hand.
Ginger is known to help aid stomach ailments, including nausea and vomiting, pain, and inflammation. It has antibacterial properties and helps support the immune system.
You also may be interested in my ginger-infused honey recipe, including why it's a must in your Pioneer kitchen!
NOTE: If you have a blood clotting disorder or are on blood clotting medications, you should NOT use ginger.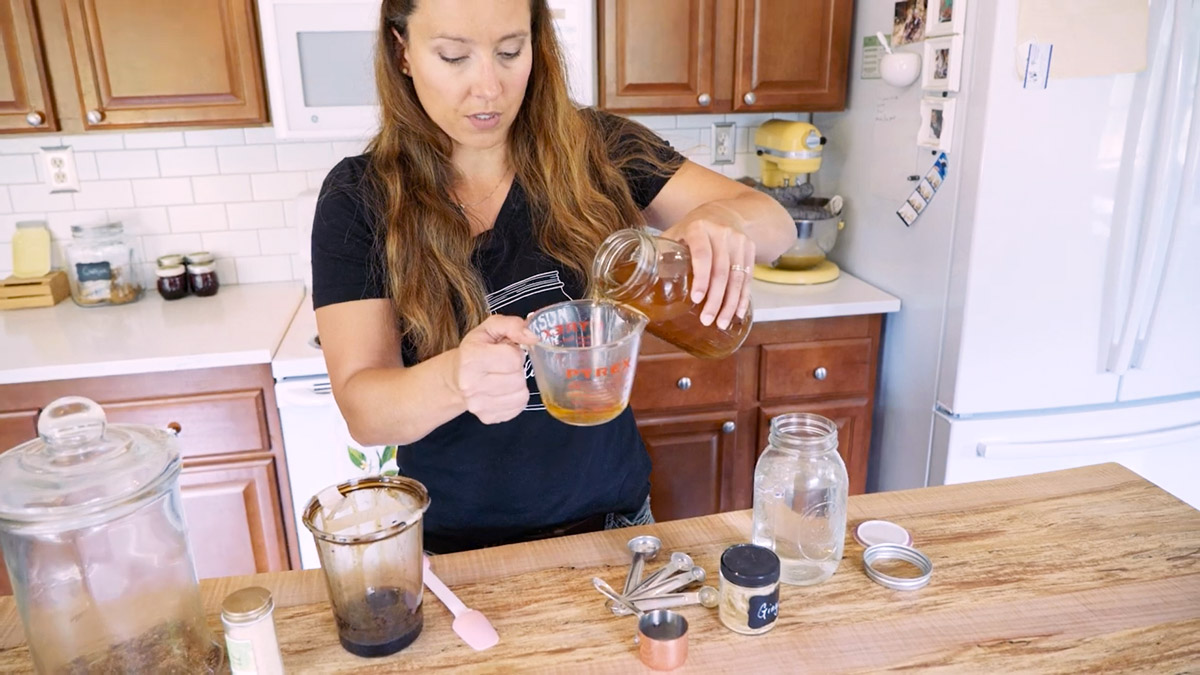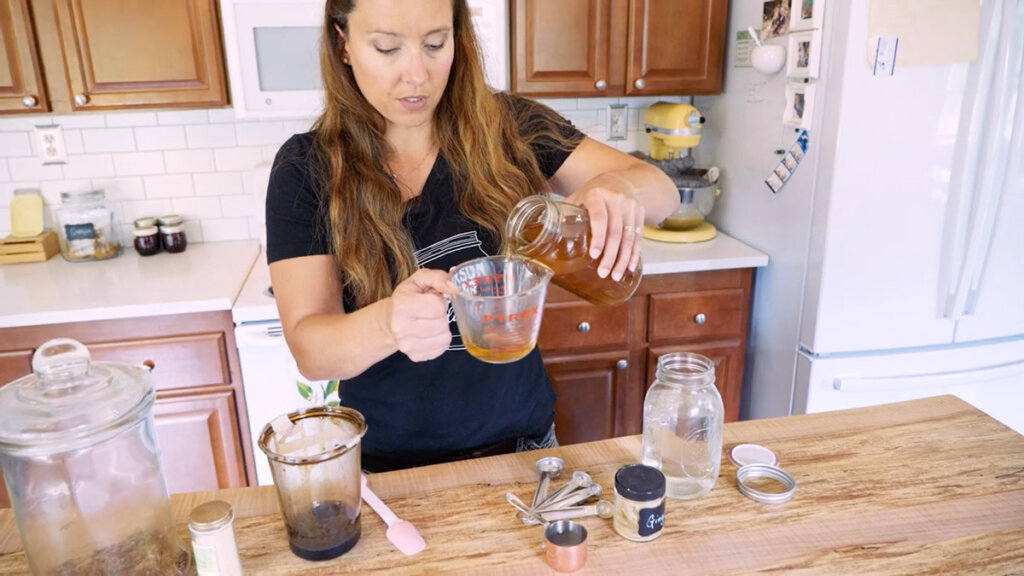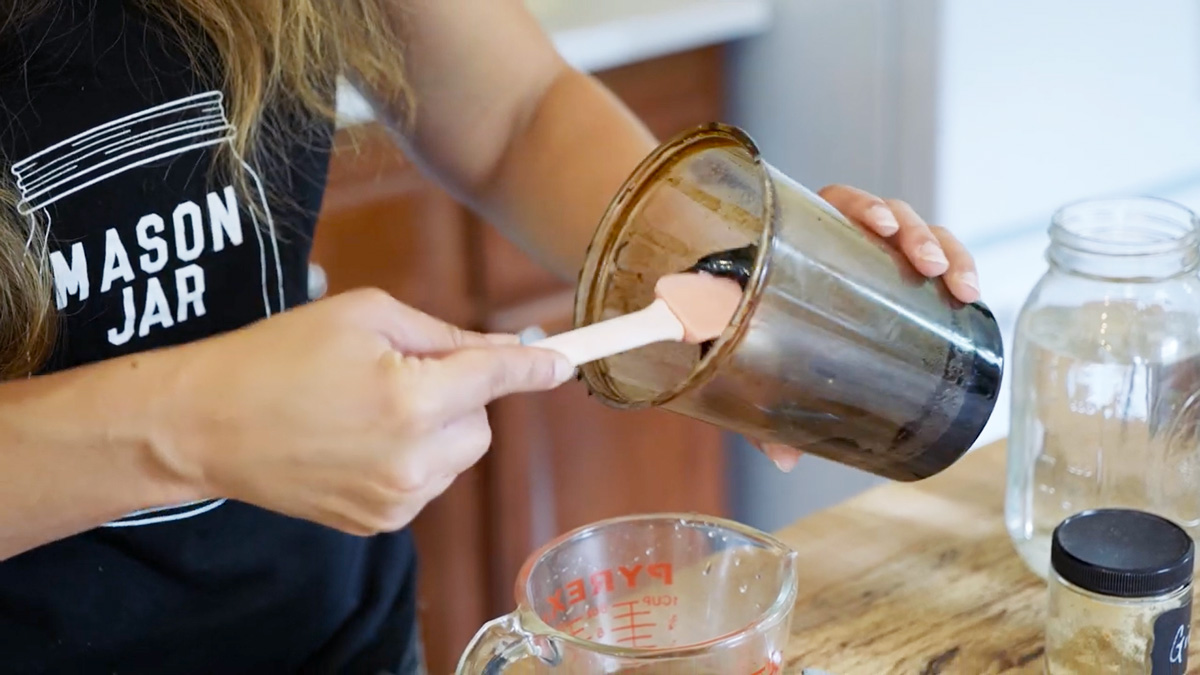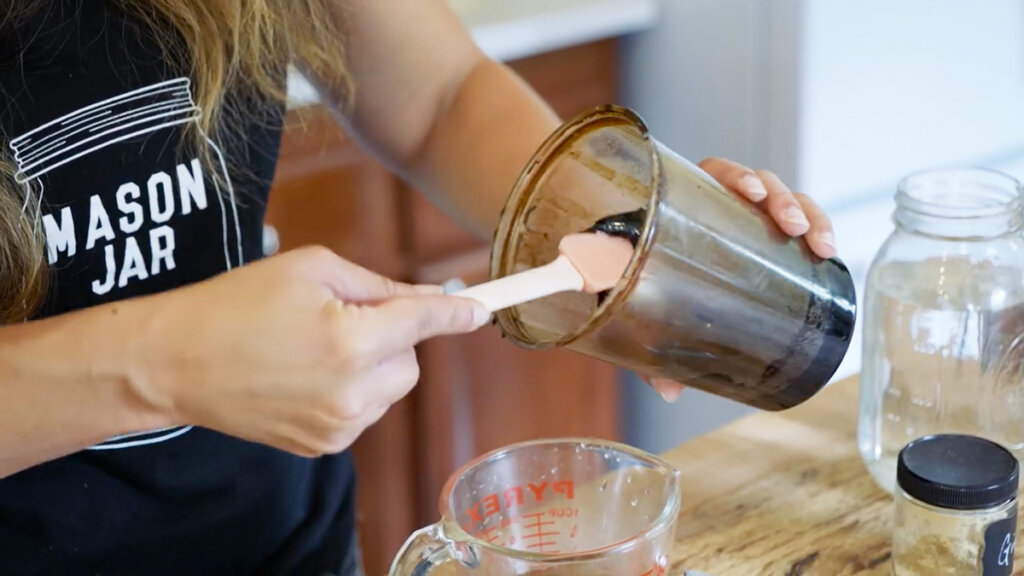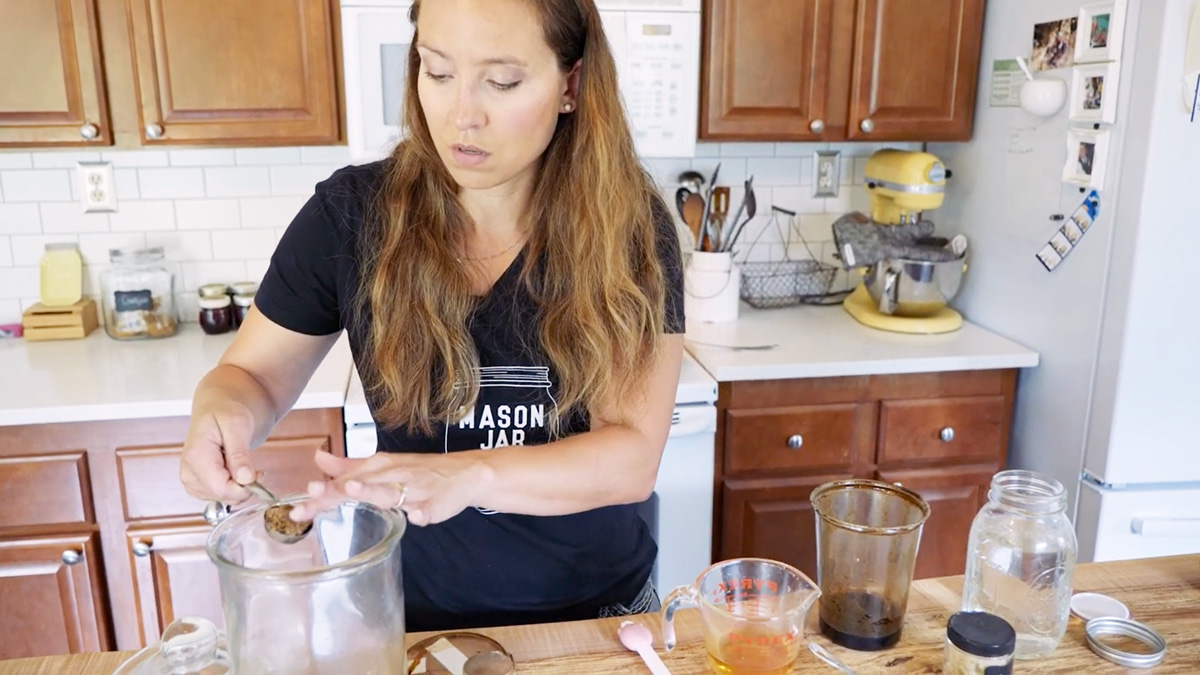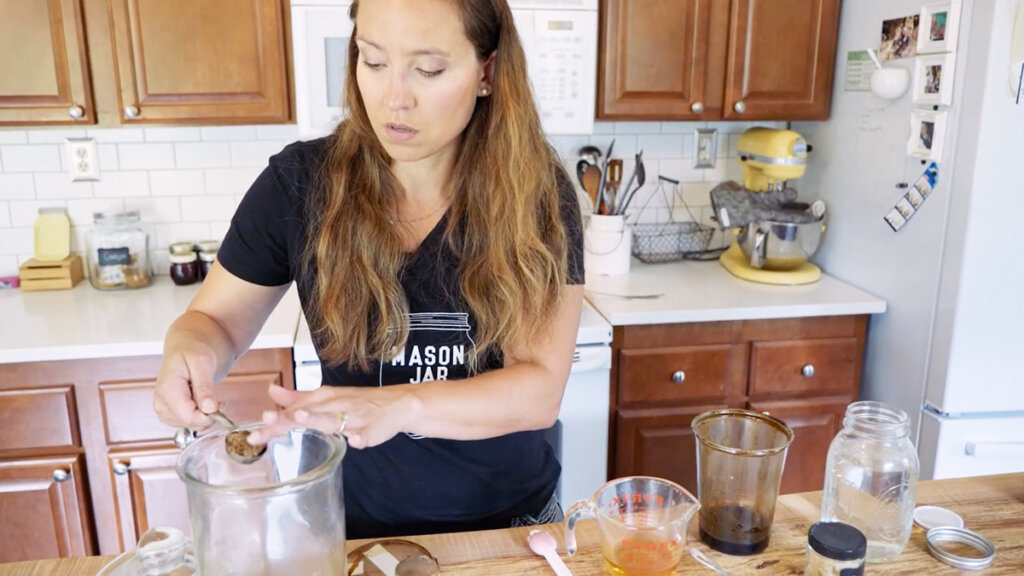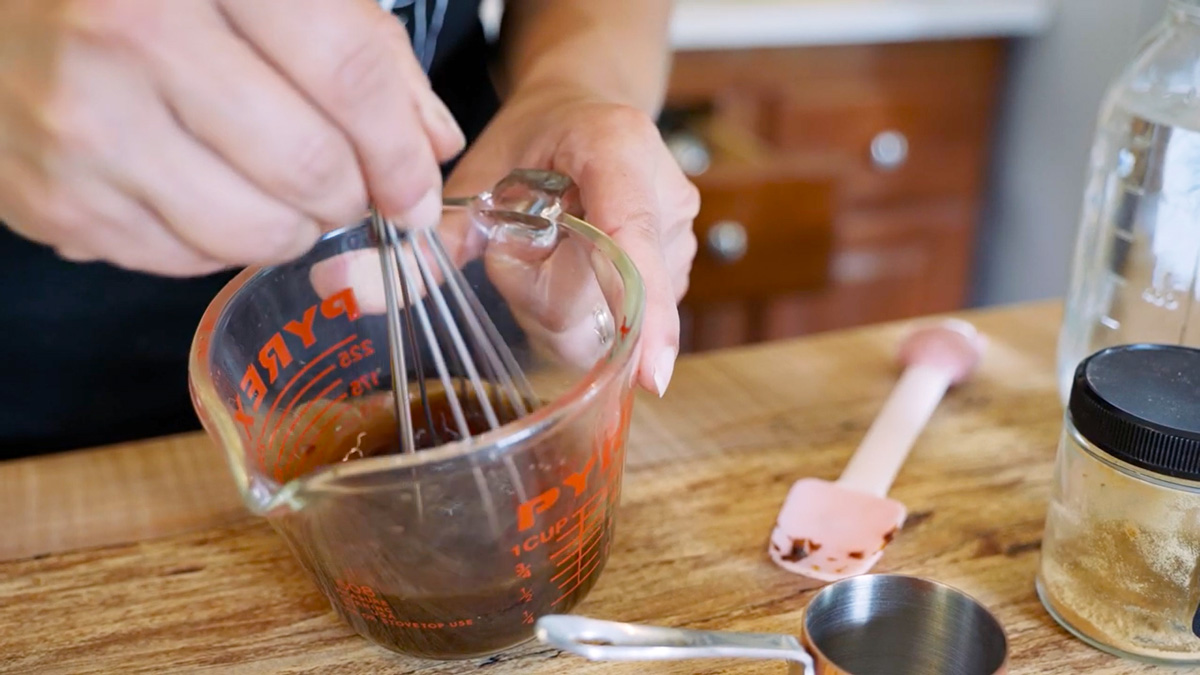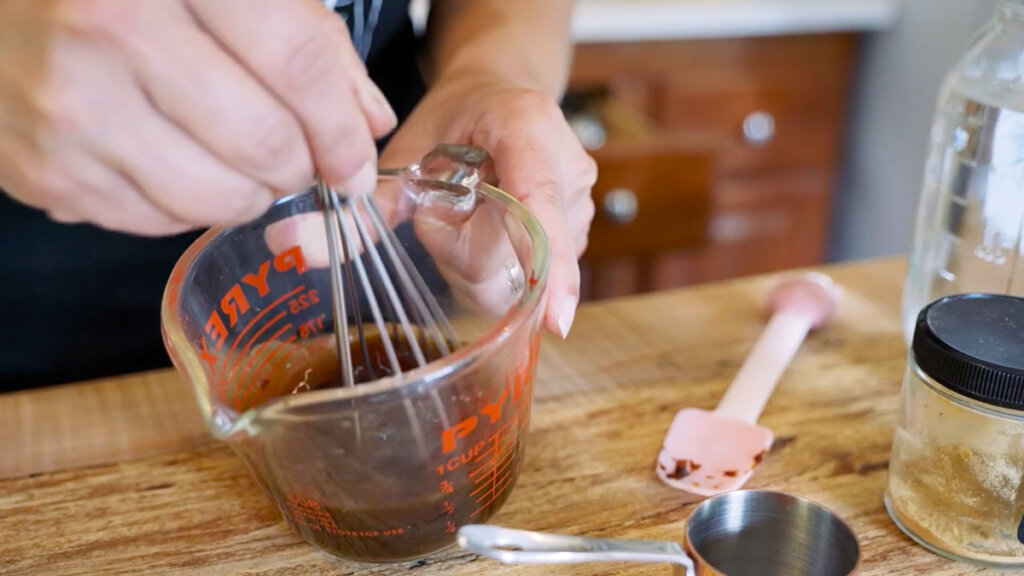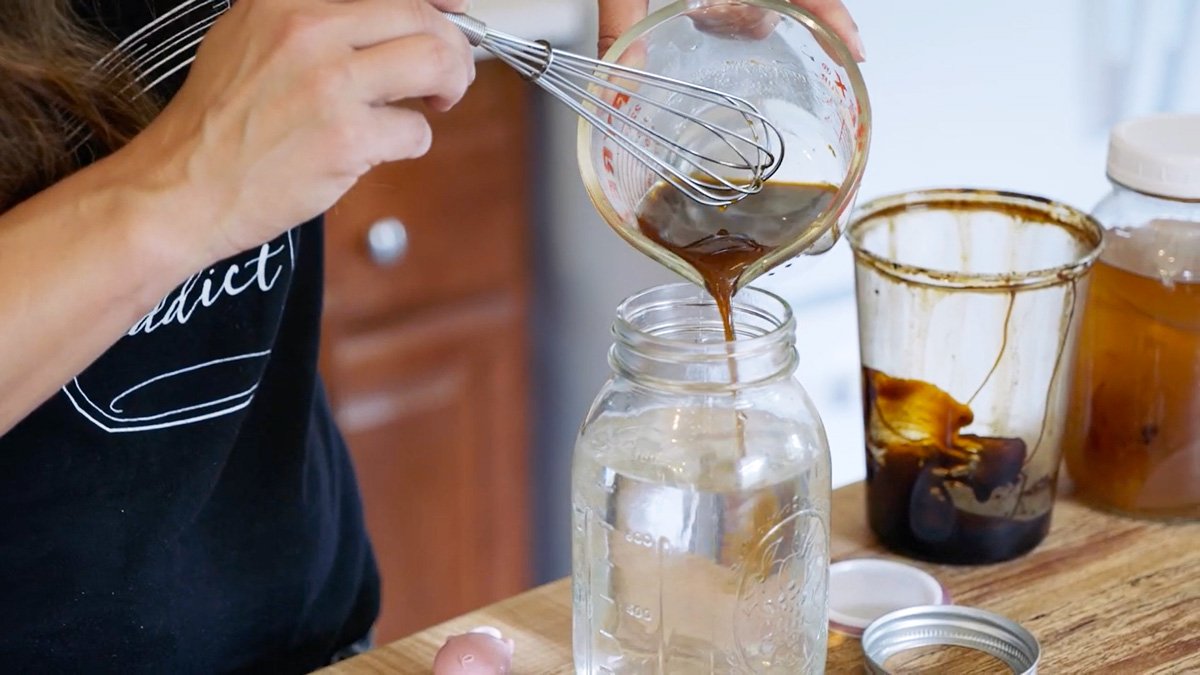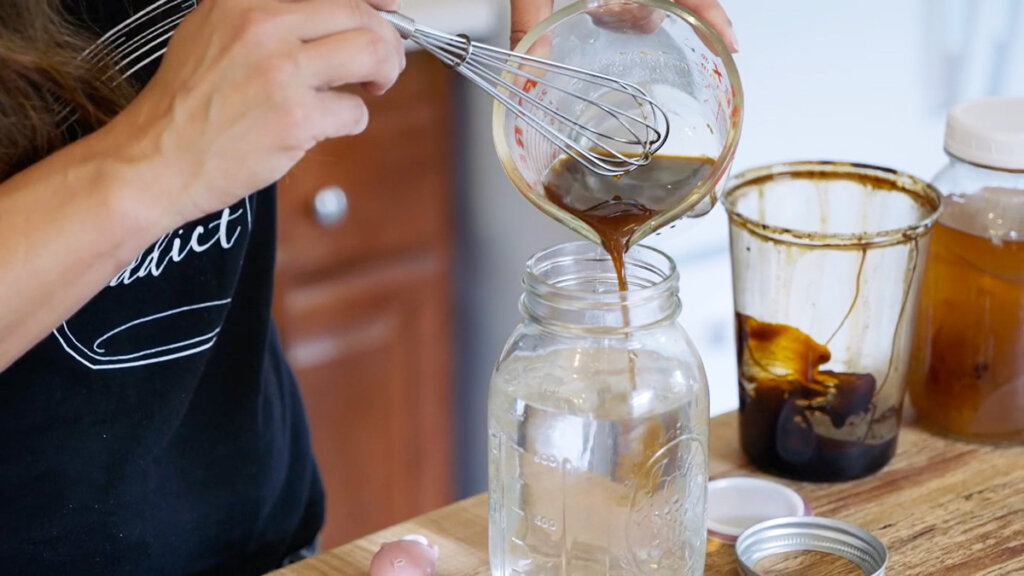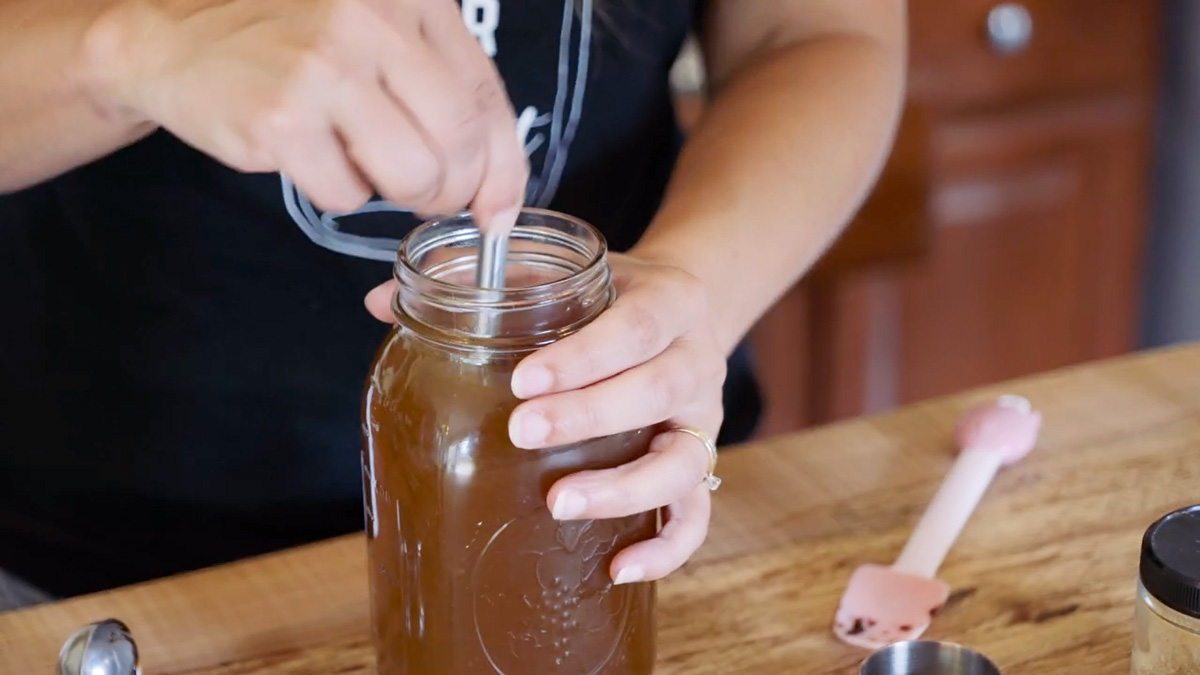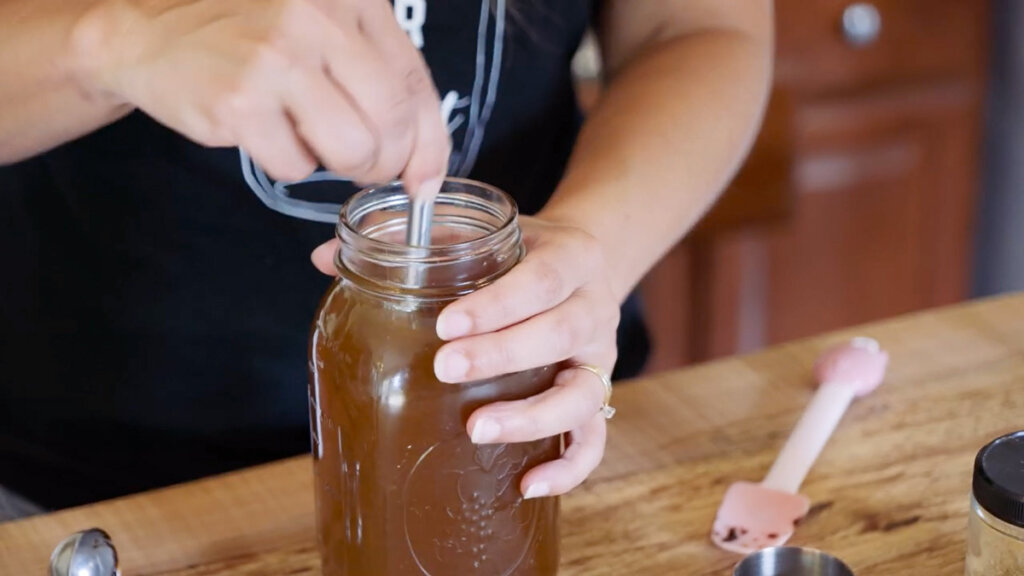 How to Make Ginger Water
Making ginger water, homemade Switchel, or Haymaker's Punch couldn't be more simple. You just mix together the apple cider vinegar, molasses, brown sugar (or other sweeteners), and ginger until dissolved, then stir that mixture into ice-cold water and enjoy!
This recipe was adapted from The Little House Cookbook
Did you make this recipe? If so, please give it a star rating in the recipe card below! Then snap a photo and tag me on social media @melissaknorris so I can see!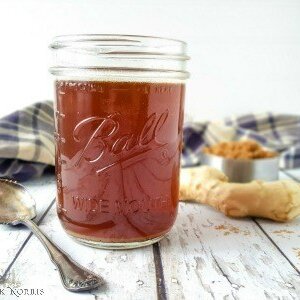 Ginger Water (Switchel or Haymaker's Punch)
Enjoy this old-fashioned ginger water recipe, also known as Switchel or Haymaker's Punch, as a refreshing drink to help rehydrate you after working in the hot sun all day.
Ingredients
1/4

cup

raw apple cider vinegar

1

tablespoon

brown sugar

1

tablespoon

molasses

blackstrap

1/2

teaspoon

ground ginger

or you can use 1 Tablespoons fresh grated or sliced ginger

3 1/2

cups

water
Instructions
Dissolve brown sugar and molasses in vinegar, stir well.

Add ginger and stir.

Pour into a quart-sized jar and add enough water to fill to the top.

Store in the fridge, and serve over ice. Makes 4 servings.
Video
Notes
You can use fresh or ground ginger. If using fresh ginger you will want to peel it before adding it to the water. To do this, slide the back of a spoon down the root gently until the peel is removed. Store unused, peeled ginger in the freezer for later use.
I like my ginger water a little less sweet, but my kids tend to like it more on the sweet side, so I would probably double the brown sugar for their batch.
Nutrition
Serving:
1
cup
Calories:
30
kcal
Carbohydrates:
7
g
Protein:
1
g
Fat:
1
g
Saturated Fat:
1
g
Polyunsaturated Fat:
1
g
Monounsaturated Fat:
1
g
Sodium:
14
mg
Potassium:
91
mg
Fiber:
1
g
Sugar:
7
g
Vitamin A:
1
IU
Vitamin C:
1
mg
Calcium:
20
mg
Iron:
1
mg