Some of the links below are affiliate links, which means I will earn a commission at no additional cost to you, if you click through and make a purchase. Regardless, I only link to products we use on our homestead or believe in.
Learn how to use herbs safely, effectively and in the appropriate dosage for your pets and livestock with Doc Jones from HomeGrown Herbalist.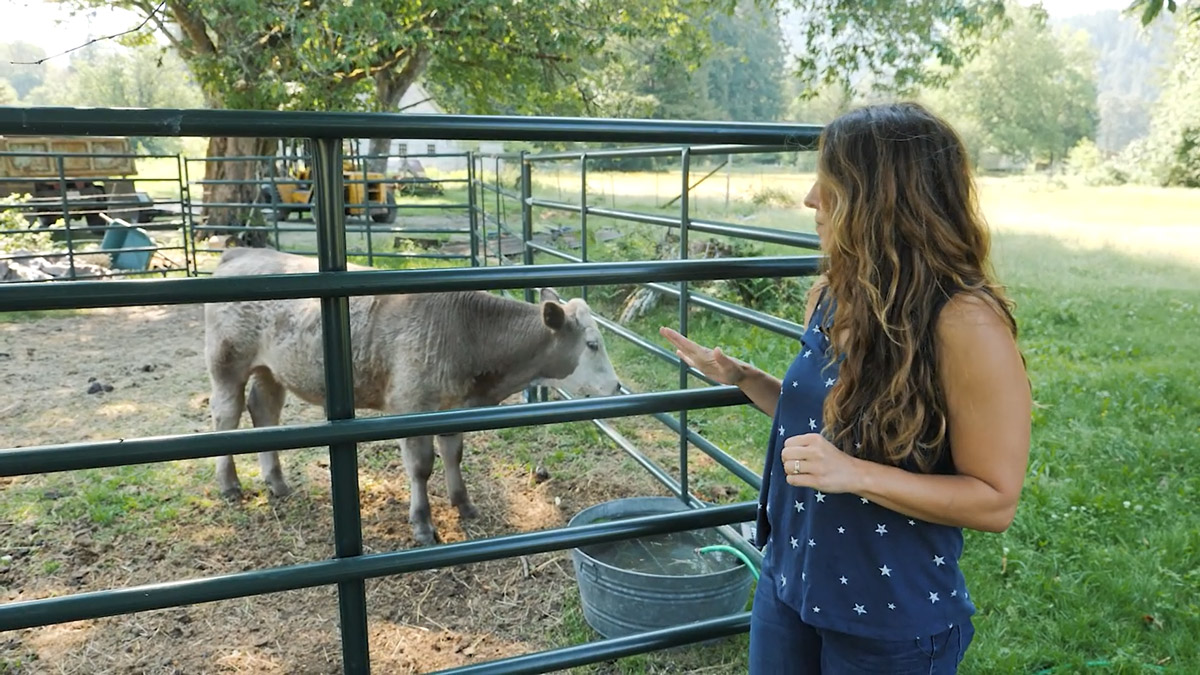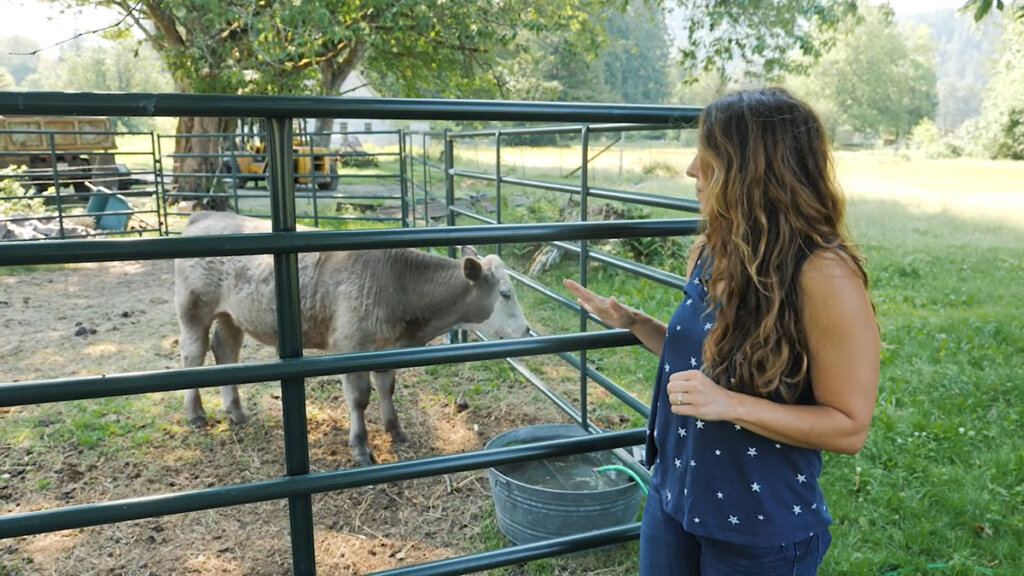 Dr. Patrick Jones is a practicing veterinarian, traditional naturopath and clinical herbalist (for man and beast). For many years, he's seen the power of herbs bless the lives of his veterinary patients and his human clients. As a result, he has a passion for herbal medicine and an evangelical zeal to teach others about these wonderful plants.
This passion has given rise to HomeGrown Herbalist, LLC, a company dedicated to providing excellent herbal supplements and teaching others the principles of botanical medicine so they can be more self-sufficient and have a better quality of life.
Azure Standard
I have been using Azure Standard for a number of years. Many of you may not know that Azure Standard carries many livestock supplies.
We purchase our organic dairy cattle feed supplement as well as a few other items for our livestock.
Right now, first-time customers can get 10% off their first purchase of $50 or more. Use code "MKN10" at checkout.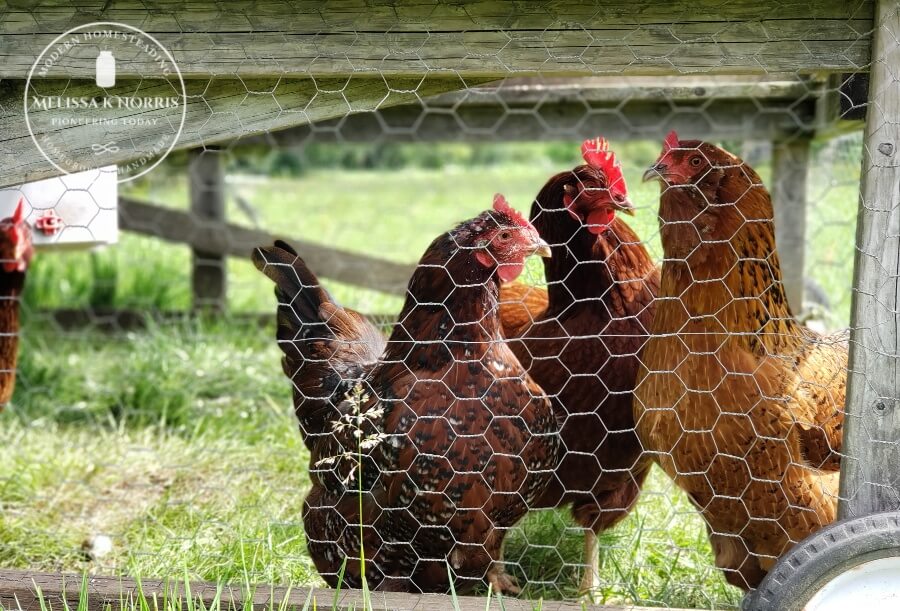 Herbal Medicine & Animals
I've been very thankful that I haven't had to turn to medicine or even medicinal herbs with our livestock. But I do like to know what to do in case of an emergency in my arsenal if the need ever arises.
Common Misconceptions of Herbal Medicine
In regards to herbal medicine, almost without exception, any herbs that you can apply to animals, you can also apply to humans.
On Doc Jones' website, HomeGrown Herbalist, he's formulated his herbs to be suitable for humans and animals, so the only variant is the dosage.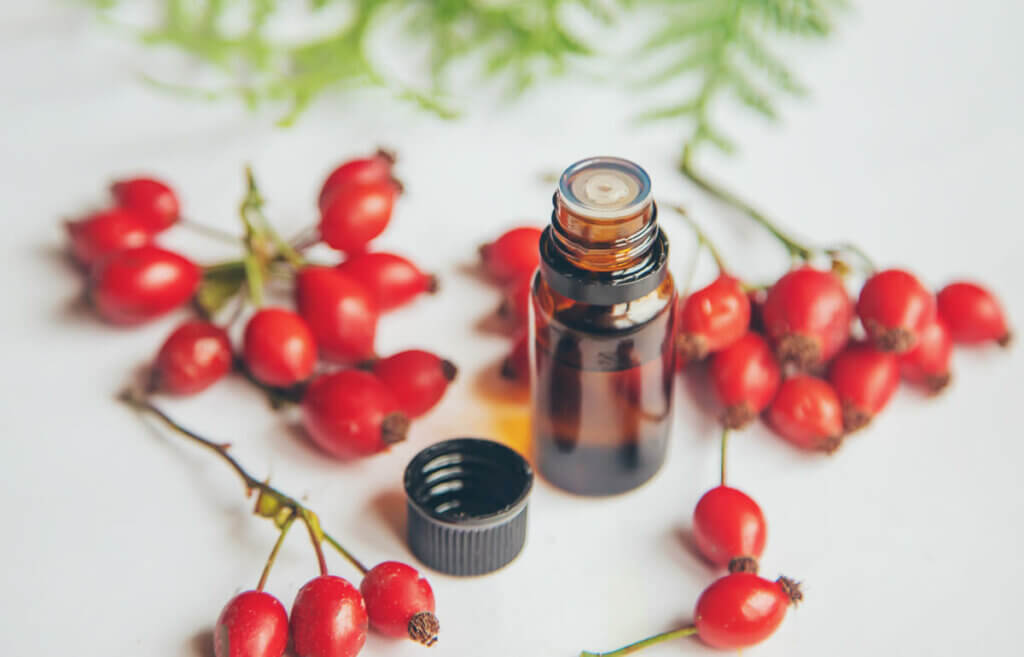 Essential Oils vs. Herbs
Essential oils are much more concentrated than herbs so you have to be careful when using them.
Doc Jones has seen some deaths of dogs from essential oils being diffused in the home. For this reason, he doesn't recommend diffusing oils around pets.
Doc Jones feels we are better off using all parts of the herb the way God created them to be used. For example, there are many other properties in the entire peppermint leaf than just the oil. So when using the entire herb (root, stem, leaf, and/or flower), you're getting the benefit of all parts.
Herbs NOT to Use on Animals
There are very few herbs that cannot be used on animals. However, there are still some herbs that aren't recommended to give to your pets in large quantities.
Catnip is one example. When given to cats, catnip is very intoxicating. Sure they love it, but Doc Jones jokes that you shouldn't let them operate heavy machinery afterward!
Another herb to avoid in large amounts with dogs is garlic. If you give too much garlic to dogs it can cause irreversible damage. But that doesn't it can't be beneficial in smaller dosages.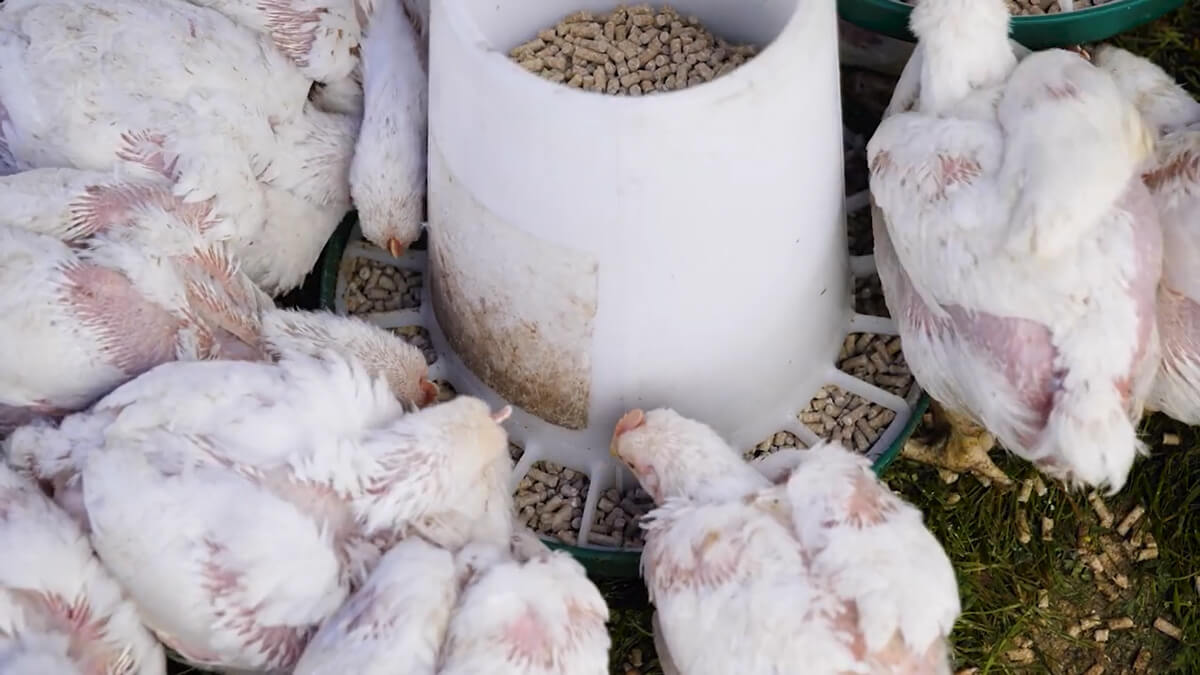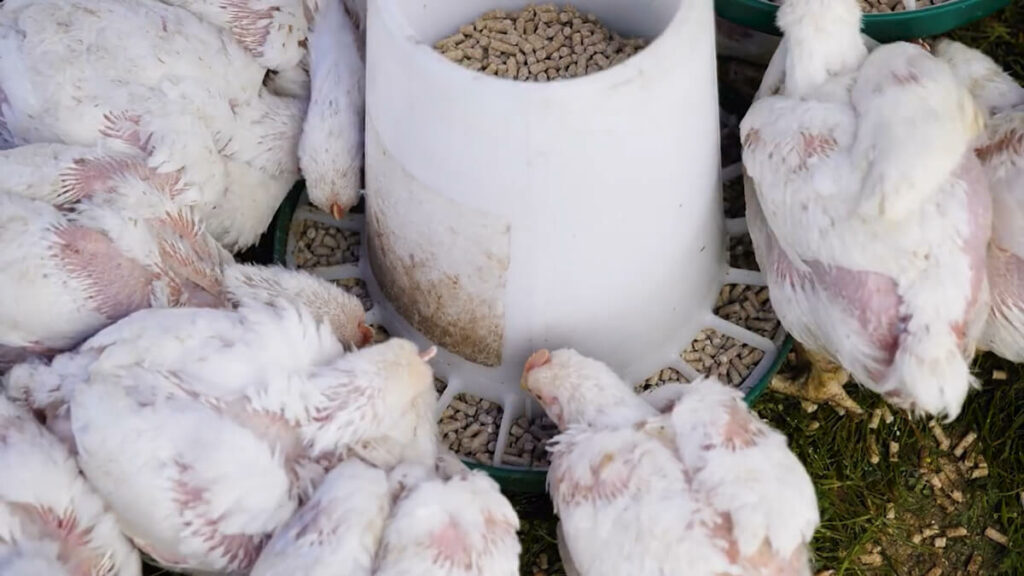 Using Herbs on Animals & Livestock
Ideally, we want our animals to be in overall good health so that they can heal quickly and easily on their own if something does happen to them.
Having basic needs like good clean bedding, proper ventilation, and access to clean water is key to the animal's overall health and wellbeing.
However, there are times when our animals get sick or injured and need more care. This is where herbs can be a great remedy in treating them naturally.
Natural De-Worming
There are three ways to eliminate worms: pushing them out, killing them, or using herbs that break up mucous.
The two herbs Doc Jones recommends for eliminating worms are Mullein and Elecampaign. Mullein is what many people use to help suppress a cough, but it also has good antiviral properties.
The way mullein stops your coughing is that it sedates your bronchial tract. It works the same way on worms by sedating them, allowing the body to flush them out.
Doc Jones also has a product on HomeGrown Herbalist called Intestine Worms Bundle. Simply dose your animals two times a day for ten days. Do this twice a year.
Dosing for De-Worming
Dosing information will vary from animal to animal. Here are some examples to help you get started:
1 tablespoon of herbs twice a day for a large horse.
1 teaspoon of herbs twice a day for a dog that's approximately 60 pounds.
1/2 teaspoon twice a day for a dog that's about 30 pounds.
Those are some general guidelines that you can adjust based on the size/weight of the animal.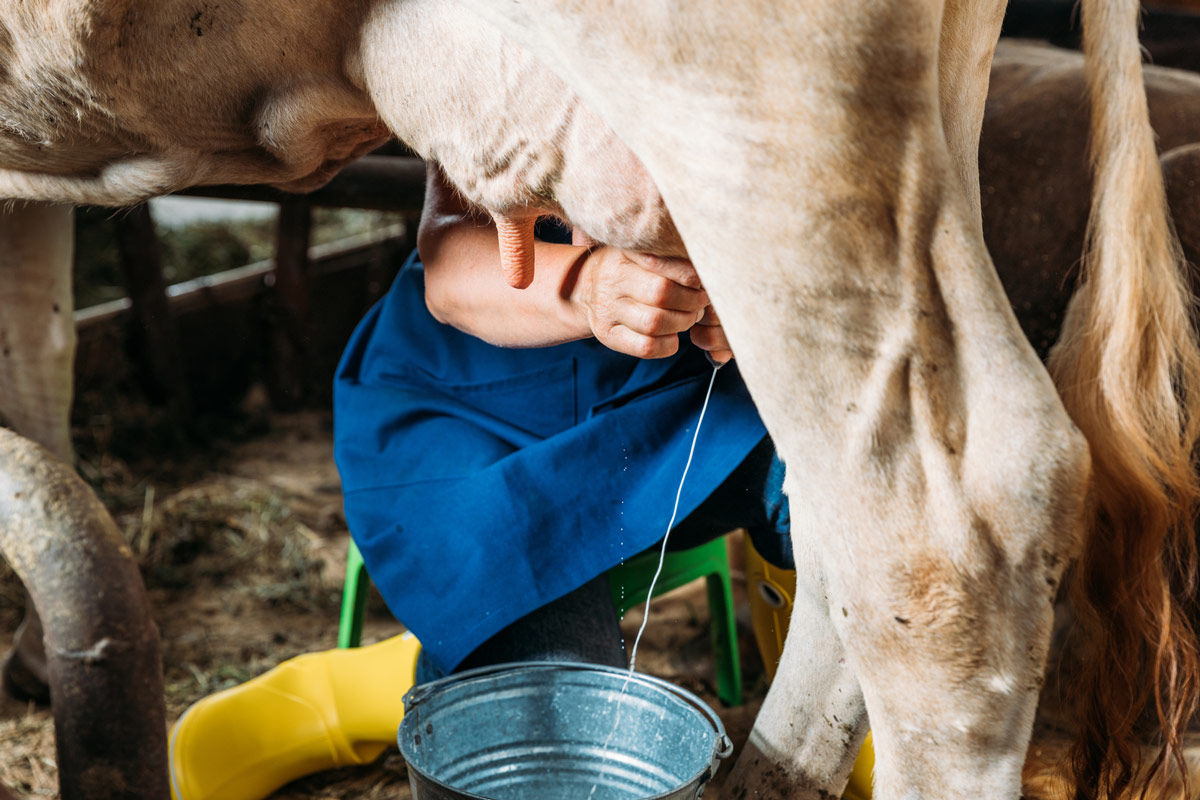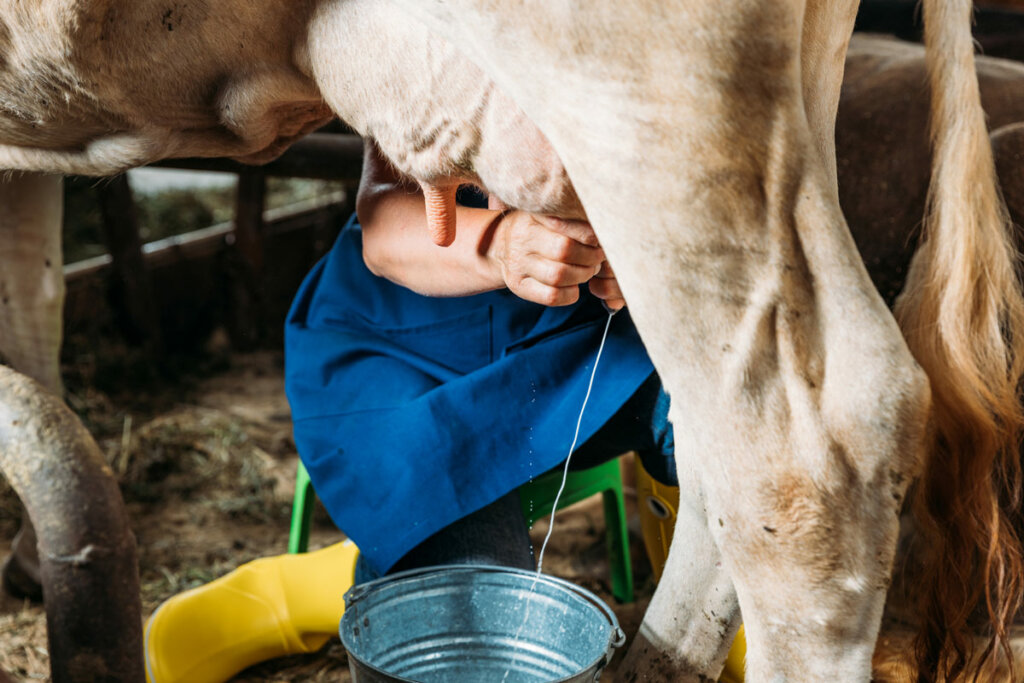 Mastitis in Dairy Cows
Our dairy cow tends to get mastitis in one-quarter of her udder. She's on pasture and is otherwise very healthy, but she is just prone to getting mastitis.
I've used Mastic oil from Synergy Animal Products. I asked Doc Jones if there were herbs we should be incorporating into her diet to help with her mastitis, and he mentioned using echinacea, garlic, and astragalus.
Remember, it's important to consider which herbs are safe to use if your cow is pregnant!
There are two broad categories of mastitis. Environmental, which they get from laying in the mud or using a milking machine.
The other is contagious mastitis which can be given from cow to cow when using unsanitary milking practices (such as the same towel to clean off their udders or the same milking machine without sterilizing it between milkings).
The problem with contagious mastitis is a bug called staphylococcus aureus that forms little microabscesses in the udder. You can treat it externally, and it will clear up that episode. However, later on, when the cow is stressed, those micro abscesses will rupture, and she'll be infected again.
This doesn't mean you have to stop milking that cow, but it would be essential to milk that cow after milking its sister.
If you suspect mastitis, you can take a milk sample to your vet and get it tested to see what bug you're dealing with. This can help you know how to go about treating it.
With environmental mastitis (such as E. coli), oftentimes the bug is already gone by the time you're treating it. So the best action is to ensure the cow has plenty of water to flush the bug out.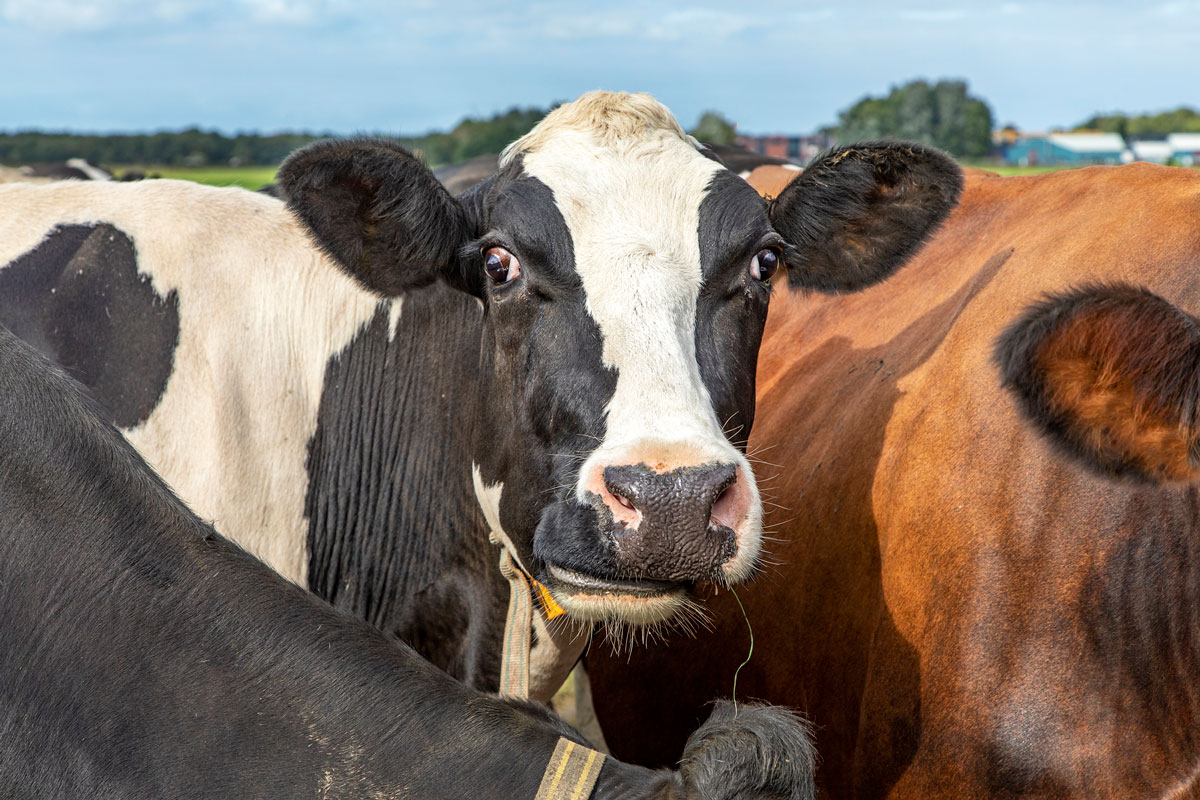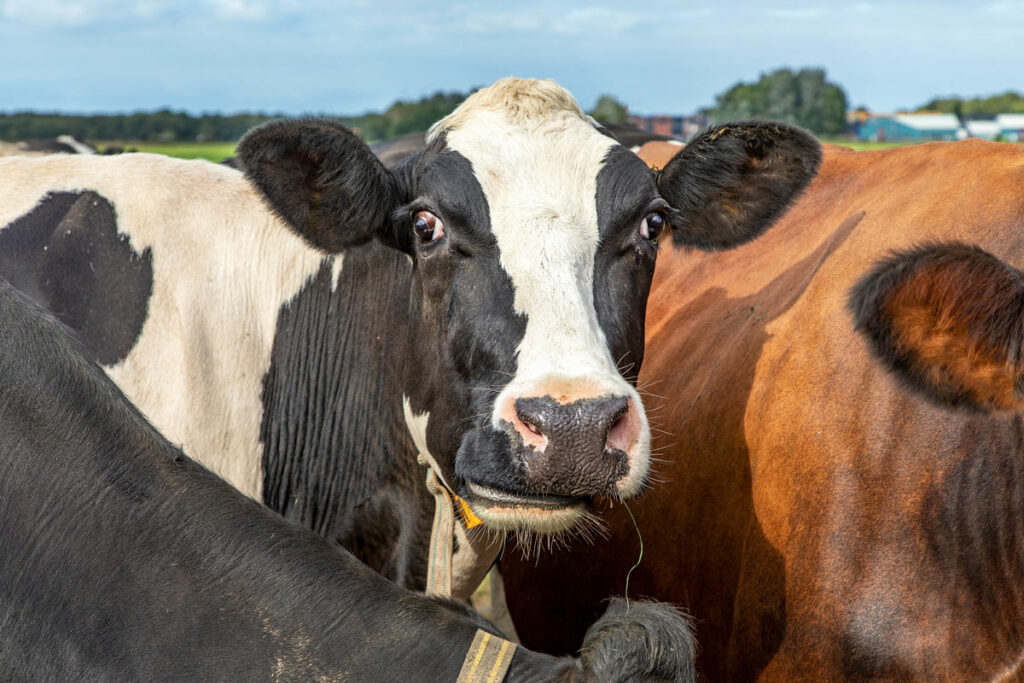 Weepy Eyes (Pink Eye) in Cows
Pink eye in cows is a bacterial infection that can be transferred by flies.
Calendula and chamomile make a great eye wash for treating pink eye. To do this, simply make a tea from one or both of these flowers and use it as a wash for your animal.
If you get on it early, whether a cow, a dog, or even a child, you can reverse pink eye quite quickly.
Doc Jones recommends getting an eye cup to help dispense this treatment with ease.
Rattlesnake and Spider Bites
In his practice, Doc Jones sees many bites from spiders (brown recluse, hobo) and snakes (rattlesnakes).
He treats them with a combination of Echinacea Root, Marshmallow Root, Plantain Root, and Dandelion Root.
Echinacea Root stops the enzyme in the venom, Plantain Root pulls toxins out of the body, Marshmallow Root has a way of keeping tissue from dying, and Dandelion Root is an excellent detoxifier.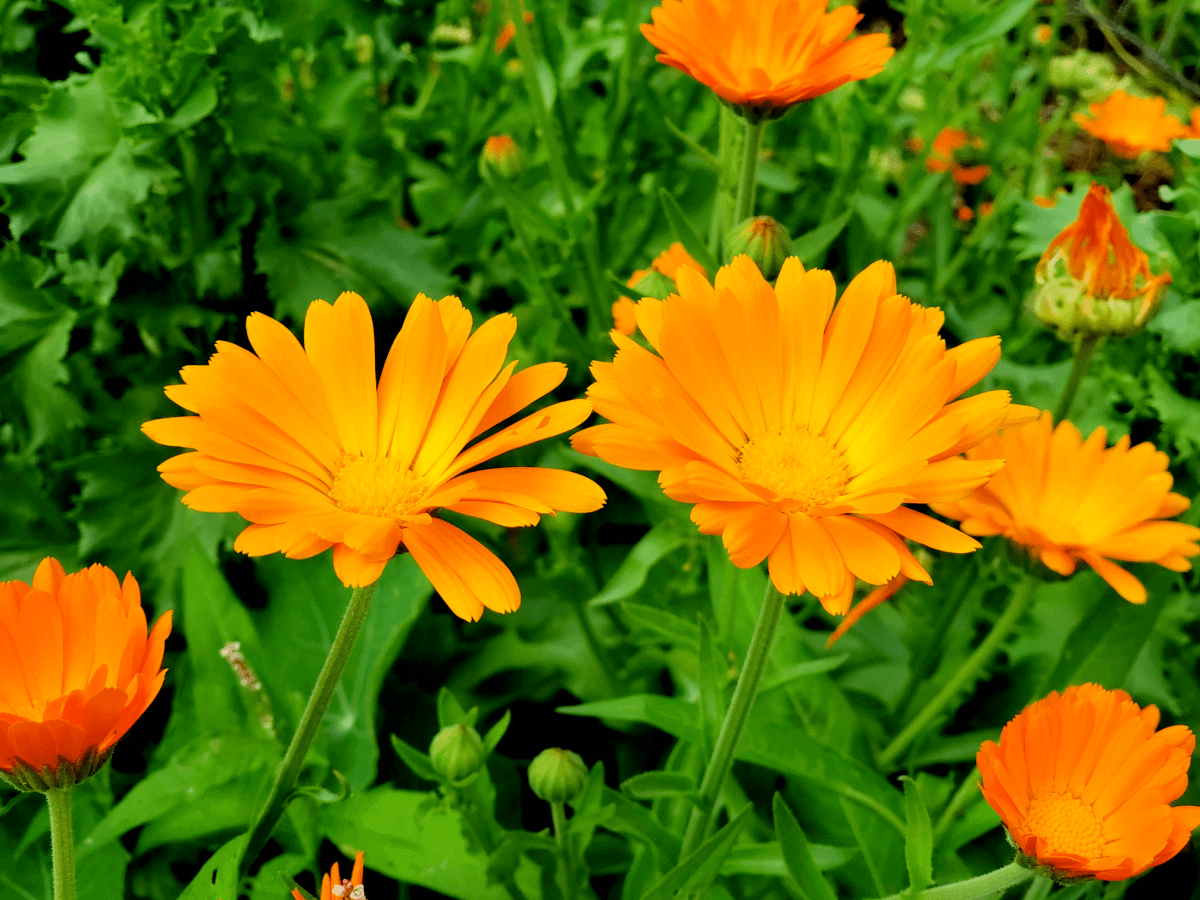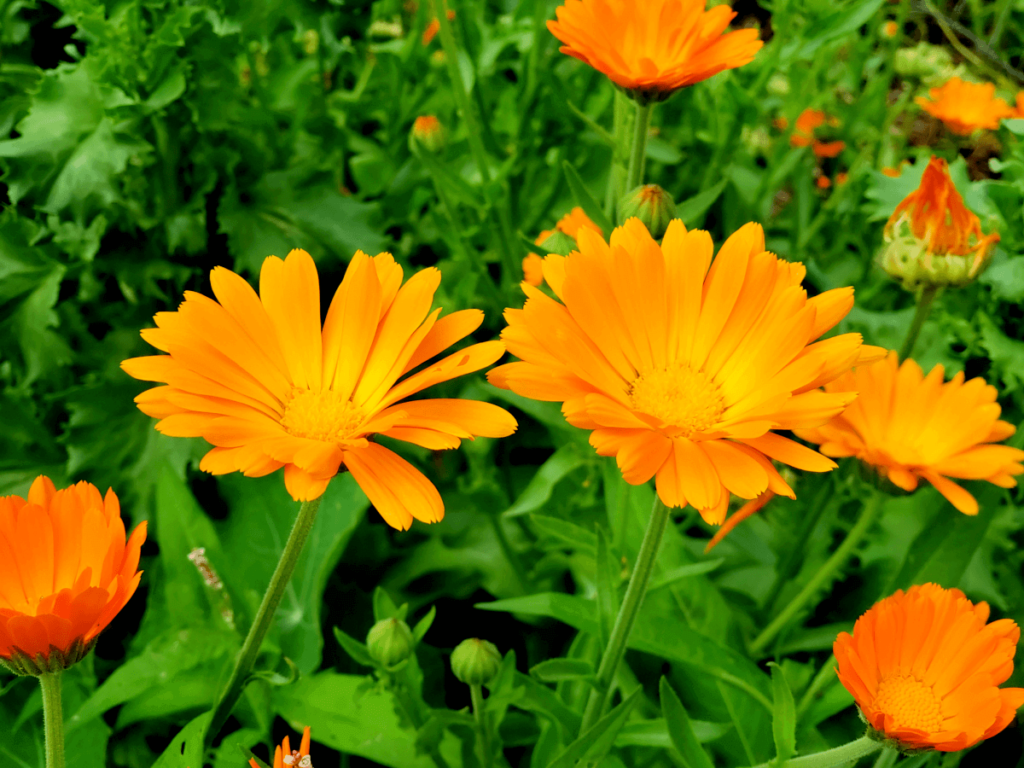 Variations Within the Same Herb
You'll see many shades of calendula, which made me wonder if the different colors of the herb have different medicinal properties.
Doc Jones says there's not enough data to know for sure. For example, he's used all three colors of yarrow and they all work the same.
He says that, more often than not, if it's the same species, it will probably have similar properties.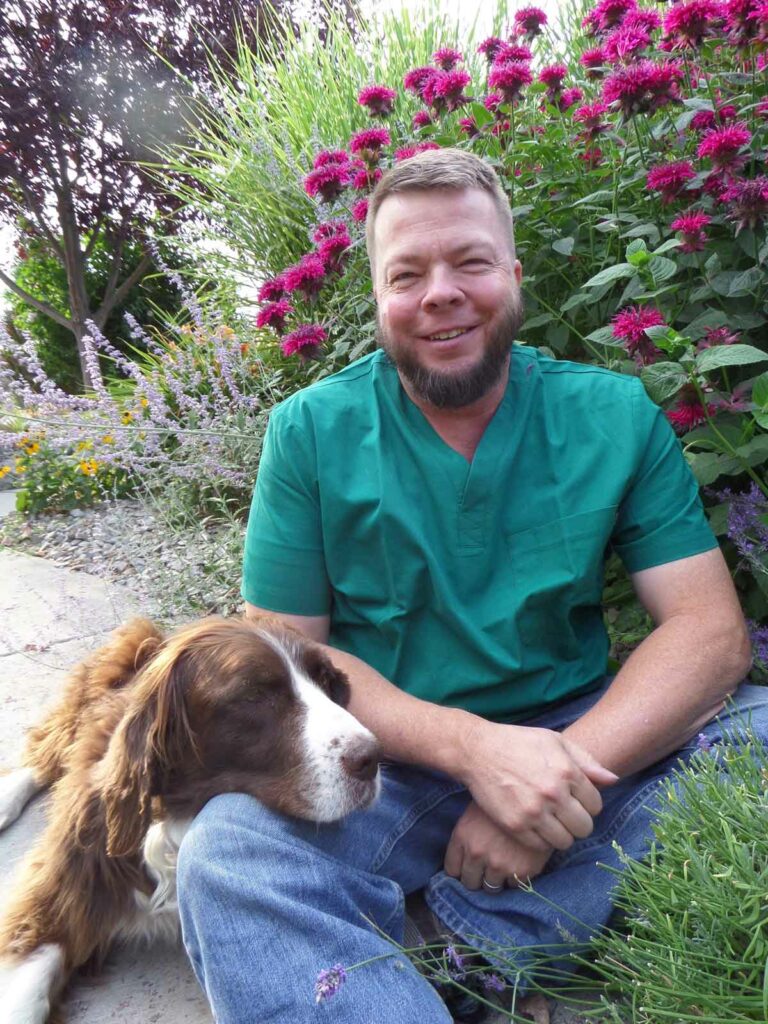 Where to Find Doc Jones
You can find Doc Jones online at the following places:
Melissa: Hey, Pioneers. Welcome to episode number 357. Today's episode. We are going to be going over you seeing herbs with your animals. So we will be talking a little bit about your pets, dogs and cats, of course, but we're really going to be diving into how to use herbs both safely, effectively, dosing for chickens, beef cattle, dairy cattle, and a little bit of pigs where, but we really were focusing on the chickens and the cattle. And we'll also be talking a little bit about human use of herbs as well, and including using essential oils with your animals.
This is a phenomenal episode. I was so excited after I got done doing this interview. I know you will be too. Today's podcast episode is brought to you and sponsored by Azure Standard. Now, many of you know about Azure Standard, know my love of the company. I have been using them for a number of years, but you might not have known that in addition to carrying a lot of organic wholesome, non GMO, really high quality food products for you and your family, they also carry some livestock items as well.
They carry Scratch and Peck. So I get my chicken feed from them. and they also carry some of the Modesto organic line. So I also am able to get from them our organic dairy cattle feed supplement. So they have got a wonderful array of organic wholesome items for livestock, including humans, and they are offering for first time customers a very special introductory offer. And that is 10% off for a $50 minimum order, first time customer. And use the coupon code MKN10 at melissaknorris.com/azure.
Our guest today is Dr. Patrick Jones, who is a practicing veterinarian. He's a traditional naturopath and a clinical herbalist for both man and beast. For many years, he's seen the power of herbs bless the lives of both his veterinary patients and his human clients. As a result, he has a passion for herbal medicine and evangelical zeal to teach everyone about the wonderful plants.
Dr. Jones is both the founder of the Homegrown Herbalist School of Botanical Medicine, which you'll hear us talk about today in the episode, as well as the author of The Homegrown Herbalist and the Homegrown Herbalists Guide to Medicinal Weeds.
He and his wife, Laurie Ann, a naturopath and licensed midwife, are the parents of 15 adopted and biological children and grandparents of 20 or so. And they live in Idaho. On their property they grow and process over 120 different species of medicinal plants.
Not only all of that amazingness, but Dr. Jones is also going to be one of our speakers at the Modern Homesteading Conference this coming summer. Early bird tickets are still available for general admission. So that means they are at the lowest price they are ever going to be, but we do have a limited amount. So go to modernhomesteading.com to grab your ticket so that you can sit in and hear and see Dr. Jones teach live and in person at the conference.
But you are going to love hearing everything in this episode and for the full written blog post with links to the different things that we will reference today in this episode, you can catch that@melissaknoris.com/357 because this is episode number 357.
So let's get straight to it. Well, Dr. Jones, welcome to the Pioneering Today podcast.
Dr. Jones: Yeah. We're excited to be here, look forward to visiting and having some fun.
Melissa: Yeah, same here. I have really been looking forward to this episode for quite a while, because for me personally, I have used herbs for a number of years now within our personal, the household, the human medicinal cabinet, but I have not used a lot of herbs with our livestock. Thankfully my livestock honestly, is really healthy. I don't really hardly ever have, cause to use herbs to treat something acute, but I definitely, when the need arises, that is what I would like to focus on and be able to have in my arsenal first, before turning to more pharmaceutical or whatnot.
I'm really excited to talk about using herbal applications for pets and the farm critters. And I know that you have a lot of experience in this area, so maybe what might be best is if you want to, just for those who are new, a little bit about how you came into your veterinary practice using herbs, and then we can dive into some more specifics?
Dr. Jones: So I've been a veterinarian for 30 years, private practice, one man's show for most of that and done everything from poultry to beef cows, to pigs, to milking goats, to dogs and cats and whatever else. So the diversity of species has been a little ridiculous
And I'm also a naturopath. So I've always had, not always, but the last several years I've had two practices. So if you're a dog, you go to the one building and if you're sick as a dog, you go to the other one we'll straighten out one way or the other.
So a lot of the work I do is also with people, but being a veterinarian gave me this really unique and kind of wonderful laboratory where I could really learn a ton of things about herbal medicine over the decades, because I've got an expensive piece of paper on my wall that says, "I can do whatever I want with your dog." And so we treat everything from gunshot wounds to gangrene to sepsis, to anything you can think of.
And I had, I'm a regularly trained veterinarian and licensed, and I've got a couple of little cupboards with herbs in them, but I've had a whole room full of... I mean a couple little cupboards with medicine in them, but I had a whole room full of herbs because there were just so many things I could do with herbs that I couldn't do with pharmaceuticals.
And both of those are great tools, good to have all the arrows in your quiver but I was usually reaching for the green one. So yeah, we've done a lot of things. I think the most common misconception and the thing that I'm always a little surprised about and try and help people understand is that veterinary herbal medicine really is almost identical to human herbal medicine. And so anything you learn about for humans, almost without exception, you can apply to your dog or your horse or your goat and it'll work just as well.
Mammals are wired pretty much the same. There are some significant differences occasionally, but for the most part, these herbs have quite broad safety margins in humans and animals. And we've just had good luck on my website, homegrownherbalist.net when I created those formulas. And there's about 80 formulas on there. I don't know how many there's a lot.
I made them all so that you could use them in a human or an animal. And I recently launched a new website, herbpet.com, which is just dog and cat stuff. And it's slightly more refined for those species, but honestly, any of the human formulas that I developed would work just as well.
Melissa: I personally really am excited to hear that because I love when I don't have to do a bunch of separate things. If I can use what I've already got on hand that we've been using in our households and apply it to the animals. That's great.
I think one of the things that I've run into when I have looked at using different things for animals is, and I will say that I have seen this more with essential oils versus herbs, which essential oils can go with herbs, but obviously they're much more concentrated. It's a little bit different than just using the lavender plants and making an infused oil or a tea or a tincture or whatnot versus lavender essential oil. But with the safety of using those, is there any herbs particular that you should not use with any of those species?
Dr. Jones: So that's a really good point. The essential oil questions is a whole different point and I'm glad you brought it up. Essential oils are very, very concentrated and you have to be much more careful with those with pets than you do with herbs. You can give a pet, if you got a little six pound Chihuahua and you give them a little lavender herb that's very different than using an essential oil on it.
And in fact, we have seen in the veterinary profession, some deaths of dogs from diffusers of essential oils, because some of those essential oils are metabolized into other things that become very toxic to the dog. And so I don't recommend cavalier use of essential oils with dogs, and especially with cats, especially little dogs, because that's a whole different level of concentration.
But herbs themselves are pretty safe. There are a few things that you need to be aware of. You don't give catnip to your cat. Well, I mean, you can give catnip to your cat, but don't let him operate heavy machinery afterward. It's really intoxicating to cats in ways that it isn't to anybody else. There's some herbs with dogs, if you give too much garlic to a dog, for example, it can suppress their bone marrow and cause some irreversible anemia, which is no fun. But again, that's at very high levels.
So if you're eating lasagna and some falls on the floor, don't worry about your dog. Or if you have a formula that has five herbs in it, and one of them is garlic don't worry about your dog. He'll be fine. But sometimes humans take lots of garlic when they're coming down with something, which is great, but you don't want to give your dog lots of garlic as a simple herb, because you could cause some issues. But most of those issues that we can see are pretty limited to high dose long term usage of a single plant. And that's not really the way you use herbs anyway. So the margins of safety are pretty safe, are pretty big.
Melissa: Okay, great. I'm glad we had that discussion. I know it's interesting as I've been in the herbal world and teaching those who are newer in it, well, I don't even know if I should say newer in it. I should say those who are very much in the essential oil camp, which I think essential oils are wonderful and they definitely have their place. But I think I align more with you as I reach for herbs and I use herbs a lot more than I do essential oils in our practice and in our home.
Dr. Jones: And the other thing about essential oils, and I agree with you that essential oils are really great tools. They can be used for a lot of great things, but I always think that maybe it's a good idea to use things the way God made them. And a peppermint plant has a lot of things in it that aren't just in the essential oil. And so we're really missing a lot of the whole package by only using the oil. We're missing a lot of the other elements and constituents that are in those plants. So if you just want the frosting, that's great, but I usually want the whole cake.
Melissa: Yeah, that's actually really good analogy there. A really good way to think of that.
Dr. Jones: Too much frosting's worse for you than too much cake, right?
Melissa: I think so.
Dr. Jones: Barely.
Melissa: Barely, but marginally. But yes, one could argue. Frosting is generally sweeter, I will say, if we're looking at sugar as being the bad guy.
Dr. Jones: Don't get me started on sugar. That's another podcast.
Melissa: Amen. That is a whole nother episode. So with using herbs and approaching that with our livestock, do you, first off, I should say I'm assuming that you kind of look at the animal and ideally we have them in a really good health position so that if they then are ever exposed to anything or get a cut that they're just able to heal faster. That's the same approach I use with us as humans.
And so first off, I guess I should say, are there any herbs specifically or protocols that you like to use to make sure that the livestock is just running as high efficiency as possible?
Dr. Jones: Well, it's very much the same as it is with humans. If we eat right and get a little exercise and live in a safe place, that's not surrounded with toxins, we're lots healthier and it's the same thing with animals and livestock. If you have good clean bedding, good clean feed, good ventilation is really important, you're going to have vastly fewer problems than you're going to have, if you don't.
I did a lot of dairy work as part of my practice over the years, and guys were having trouble with calf, scours, diarrhea in calves. And I would do a lot of training just explaining the concept that when that little calf came out of his mommy he didn't have E. coli in his gut. And the reason he's sick is because of sanitation. And if we can keep things clean, we can drastically reduce the incidence of those kinds of diseases.
Same thing with the air, if there's good ventilation, they're way less likely to get pneumonia from their buddy in the stall next door than if there's lousy ventilation. And so those kinds of principles, just as basic husbandry principles, really will prevent the lion share of issues.
Stress too. Same with humans. If animals are stressed, their cortisol levels go up, their immune system gets suppressed, and now they're going to get sick. So it's really basic principles that are the same for humans and for goats and chickens and horses and little kids and other critters.
So yeah, that would be my first thing, would be make sure you have good facilities and good feed. And then after that you're going to have issues, you're going to have injuries, and you're going to have illnesses. And then we start talking about specific issues. Then you get started fixing things.
Melissa: What are the things that I have seen? And I have been very curious actually to know the efficacy, because of course you have the power of the internet. You have lots of people's opinions, which can be good and bad.
So this is to chickens and that is natural worming. So I've seen where people will say feed them pumpkin and/or squash seeds that will help clear them out of worms, using garlic and apple cider vinegar in their water. So as far as the worm load and keeping them clear of worms using natural means, what's your thought and opinion on that?
Dr. Jones: Well, I think that there are a lot of herbs that can have good efficacy against worms. There's basically two ways to get rid of a worm. One is to mechanically push them out. And that's where you get things like pumpkin and flax, just mechanical roughage and fiber, making it harder for them to lay around in the gut. And the other are herbs that are specific for killing worms. And the third, I guess there's three. And the third one is herbs that break up mucus because the lining of the gut, particularly the small intestine has a lot of mucus on it. And if we use an herb that breaks up mucus, that can also dislodge things and help things move along.
And so easily accessible herbs that everybody's heard of and probably has on their place, mullein is a good wormer, elecampane is a good wormer, and both of those are good wormers because they're good expectorants. The same action that's getting the goobers out of our lungs is getting the goobers out of our gut and moving worms along.
The other action that mullein has, which is fun unless you're a worm and that's probably fun for the worm too, but the outcome is bad. Is that the way mullein makes you stop coughing. So mullein is good for suppressing a cough. It's got some expectant properties. It also has some pretty significant antiviral properties for influenza viruses and Coronaviruses, I don't know if anybody's heard of those, but sometimes people get those.
Anyway, mullein, the way it stops a cough is by sedating your bronchi. It tells them [inaudible 00:17:48], quit hacking and it does the same thing to the worms, it sedates the worms and it breaks up the mucus and they wake up somewhere else and they're very confused.
And so mulleins a good choice, perfectly safe for chickens, for livestock, for goats and those guys. Elecampanes a good choice, pumpkin is good, garlic is good, and those are all really safe. You can also use things like black walnut hulls and now we get starting to get into some things you have to be a little more careful with dosage and stuff, but the rest of those that you mentioned that we've mentioned are really safe and fine for long term use.
What I usually do, we have a product on the herbpet.com called, I don't know it's called, Wormer or Worms or something, I don't know what it's called, anyway.
Melissa: It has the word worms in it. That keyword.
Dr. Jones: You'll find it. Yeah, something about worms. Anyway, you can have a look at the specifics in that one. But what I usually recommend for these kinds of worming herbs is that you do it a couple of times a day for 10 days or so, several times a year. They're not going to have the massive cleansing effect that a pharmaceutical wormer will have, but they will bring things to a much more normal level and clean things out. And they're pretty effective.
Melissa: It's funny. I have never actually had a guest on where I've asked this question. This was something that I used to practice a lot. I used to do horses. I haven't had horses now for 13 years, but when I was younger and into my 20s, I did a lot of horse work and whatnot. And so one of the things that we would do is we would wait until the fall when we knew we were going to have a really cold, hard freeze that night, good clear night with a hard freeze. And then I would worm. And this was before I knew about using herbs so unfortunately I was using ivermectin and all the other things, but anyhow, I would worm at night so that when the animal would defecate in the morning, any worms that were being expelled would hit the frozen ground. And the theory was then it would kill them if the ivermectin didn't. Is there any truth to that? Or was that just a myth that was perpetuated throughout the horse world?
Dr. Jones: It'll certainly kill the worms, but it won't kill the eggs.
Melissa: Okay.
Dr. Jones: Well, it might kill some of the eggs, but not very effectively. They're pretty tough. And the way they get the worms is not by eating the worms, it's by eating the eggs. So certainly if you worm your horse after a good freeze, he's less likely to get infected just because of, he's less likely to be grazing out on the pasture. And so your wormer will last longer.
Melissa: Okay. So there was a little bit, little benefit. It was one of those things that you just always did. And then later in life, I got to thinking I'm like, "Huh, I wonder if that actually had any tangible?" Or if it was just what we did because then the theory was, "Well, then you won't have to worm again until things really start to warm up again in the spring." Now I don't know that was accurate, but that was anyway how we did it.
Dr. Jones: That is somewhat accurate because their risk of recontaminating with herbs during the winter is lower. So it is somewhat accurate. You don't need to be worming nearly as aggressively or frequently during the winter as you do during the summer.
Melissa: So make sure you get in a really good dose, 10 days worth in the fall, right as those first hard frost are coming to take you through? Okay. Well, good. I'm glad that I asked and we did that conversation. And I love that, mullein, I did not know that. I knew that mullein had antiviral properties and use it definitely in cough remedies and stuff, but I didn't actually know that it would help to sedate and move the worms through. So that's fabulous.
Dr. Jones: It's got a ton of fiber. It's a ton of bulk in it. It's got the expectorant and it kind of knocks them out a little bit. So yeah, it's a win, win, win.
Melissa: Yeah. So say you are using mullein and you're going to just worm the whole barnyard, we're going to go ahead and do the cattle and the chickens and maybe the pigs, if we have them, is there any kind of general rule of thumb by the size of the animal, on how much you would use?
And I'm assuming you're just mixing it, dried mullein or maybe fresh in with their feed or are you using some other form of application? Are you brewing a tea and mixing it in their water? Or how do you? Walk me through that.
Dr. Jones: So getting herbs into animals, yeah, delivery systems for animals is a great question. And it's actually very simple. Almost without exception in the veterinary practice, if I was giving herbs to animals, I was using dried powdered herbs, whether it was a dog or a chicken or a goat or whatever, there's never any reason to make a tea or a tincture. Almost never a reason.
Occasionally tinctures is almost always as a dog, for example, you can put dry powdered herbs with some wet dog food and they'll eat them up. And once in a while you get a little Pomeranian or something that says, "I don't think that's food." And you give him a tincture, "Here, do you think this is food?" You squirt that in him.
Almost without exception the powdered herbs work as a delivery system. And certainly with the herbivores, the goats and the sheep and the horses and chickens and cows, they don't even notice anything dried and powdered in their feed.
And you can also use the fresh herbs. If you're going to use fresh herbs, you want to use twice as much because half of it's water, there's not as much herb in a fresh leaf as there isn't a dry per pound.
So on dosing herbs, it's interesting because I find that the dosing for a herbivore can be less than it would be for a human. A horse, for example, if I'm looking at a adult horse that the dose for that horse is going to be a tablespoon or a couple of tablespoons, rounded spoonfuls, whereas a human is a teaspoon. And why is the human getting so much more than the horse? Well it's because horses are still eating what they're supposed to eat and their bodies are healthier and work better. That's my theory.
Melissa: Yeah. That's a good theory.
Dr. Jones: So if an adult horse is two tablespoons or one half of an adult horse, a foal that weighs half that much is going to be half that dose. And one that's a quarter that much is going to be a quarter of that dose. You just do the math on it and do the fractions. On a 60 pound dog or bigger I'm going to use a full teaspoon of an herb formula. And if it's a 30 pound dog, I'm going to use half a teaspoon and work my way down fractionally from there.
And like I say, the safety margins on these are so broad that I just don't even worry about the herbs that are in common usage, I just don't worry about overdosing them. You really have to go for it if you want to overdose an herb.
Melissa: Okay.
Dr. Jones: Same thing with the goats and the chickens and everybody else. Just throw it in their feed. The goats are the only hard ones because they'll chase you around for another dose because they think it's candy. But otherwise it's pretty safe.
Melissa: That's really good to know. Add this one is going to be a little bit more specific to dairy cattle because we got our first milk cow just about five months ago. So I don't have nearly yeah, actually it's been very fun.
Dr. Jones: What'd you get?
Melissa: And I don't have... Well, here's a funny story. I'll try not to keep it too long. We were told that she was a Jersey, a 100% Jersey and I wasn't going to argue with the people. I have experience in beef cattle for decades, but not dairy. And I'm like, "Huh? She doesn't really look like the 100% Jerseys I've seen, but maybe different bloodlines have slightly different markings, whatnot."
So we bring her home and the more I'm looking at her and the more I'm doing dairy cattle, reading and research and stuff, I'm like, "She is not a 100% Jersey.This girl's got Holstein in her." Now she may have some Jersey, but she is not a 100%.
She's a lovely, wonderful cow, Clover. She was already named, but her name is Clover and she's been really, really good. But what's been interesting is she tends to be a little bit prone to mastitis in one quarter. And so I have been using a mix of some herbs when she starts to get it from a company and putting it in there and it clears immediately up, which is great. But I just know that I have to watch her because she does seem to be a little bit susceptible and she's on pasture. She's not in a barn.
Our cleanliness practice are amazing but when we got her, unfortunately, they didn't know the signs of mastitis. And she had had mastitis in that quarter for three months. And so there's just some healing that needs to be done there for her overall body.
So anyways, my main question with that is aside from just when I see acute signs, which we've only had twice thankfully, and treating that, but is there anything orally with herbs rather than treating the quarter?
Dr. Jones: What are you putting in the quarter?
Melissa: I will have to go and look, it's a blend of some diluted essential oils. It's a product called Mastic Oil by Synergy Farm Products. So it is a natural blend, but I would need to go look at the exact ingredients because actually I can grab them. Give me one second. We'll edit the pause out. I'm going to go grab it so I can read it. It's right on the shelf behind me.
So I grabbed my bottle. So the ingredients are organic coconut oil, palmarosa oil, turmeric oil, rosehip oil, oregano oil, grapefruit oil, thyme oil, fennel oil, and sage oil.
Dr. Jones: Okay. Half of those guys are in the mint family and have good antibiotic properties. The sage and the oregano and the thyme. The turmerics a good anti-inflammatory, that's a good choice. Internally, you can certainly use immune stimulating herbs. Echinacea is great and you have to be careful internally with a cow because they're usually pregnant when they're milking to not use things that can interfere with pregnancy, but echinacea's safe. And all the stuff you're putting in the udder is safe, but all the other stuff you know can give garlic and astragalus and some other things like that too, that are safe.
One thing to understand about mastitis that's really important is that there's two broad categories of mastitis. One is environmental mastitis, which they get from laying in the muck. A lot of times they'll get that if the milking machine, if you're using a milking machine and the vacuum's too strong, it pulls the teat end out a little bit and then that gets exposed to bugs and they get an E. coli mastitis or some other environmental pathogen can get in there. Those ones are not contagious at all.
And the other one are the contagious mastitis, which you can get from one cow to another, through unsanitary milking procedures. Using the same cloth on two different cows and one of them, or the same machine. And the problem with the contagious mastitis is some of them, if their streps are easy to kill, they're very sensitive to herbs or antibiotics and you can get rid of them and you're done, but there's a couple that are not.
One is a bug called staph aureus, staphylococcus aureus. And what it does is it forms little micro abscesses in the tissue of the udder. And so you can kill it, you can squirt your infusion in there, and you can give the cow of the herbs internally and whatnot. And it'll clear up that episode. But later on when the cow's stressed or whatever, those little micro abscesses will rupture and she'll be infected again. It's really not a curable condition permanently.
And it doesn't mean you have to get rid of the cow, but you have to be aware that she's got that bug and you don't want to milk her before you milk her sister. You know what I mean? Milk her last and then clean everything up. And the way to test that is just run a milk sample to your vet and have them culture it and see what it is. It's easy to culture and see, but understanding what you got is half the battle.
The other thing is with a environmental mastitis, like E. coli, a lot of times, by the time you see big inflammation and those organisms tend to create big inflammation, really hard, hot, sore udder, a lot of times the bugs are all gone by the time you see that. And so antibiotics aren't the way to go. What you want are anti-inflammatories, and to make sure the animal's well hydrated to flush things out.
Find out what bug you got and then go from there. But a lot of it's, again, management and husbandry stuff. If you have a cow that's prone to mastitis milk her last, make sure the equipment's getting sanitized and sterilized, make sure your barn is clean and dry so that they're not getting environmental mastitis and just things like that can help a lot too.
Melissa: Yeah, well hopefully she doesn't ever get it again, but if she starts to show signs again, I will take a milk sample. So we know, like you said, thankfully, she's our only cow that we have. So she is the only one getting milked. She is pregnant though. So I'm glad that you brought that up on the herbs and thinking of that because obviously just like with humans, certain herbs are not to be used when you're pregnant and same with the livestock.
So with the echinacea, because I actually grow echinacea and I don't know why. It's funny how I think use it all the time for ourselves, but I didn't even think of putting that in with her feed. Are you using the fresh plant matter? Does that work? Or do you recommend more the root and chopping that up or is there a certain aspect of it that you find more effective with the dairy cattle?
Dr. Jones: So echinacea, in the United States, we're kind of obsessed with the root, but in Europe they use the flower a lot. And in my experience, the flower is, the root is a little stronger, but for most things, the flower's pretty good. The only thing I insist on the root on, in my practice, is for rattlesnake bites and brown recluse and hobo bites, because it's a tiny bit stronger. And if somebody's going to slough off a big hunk of their leg, I want the best I got.
And if want to talk about that in a second. We can talk about how it does that, but yeah, the root's going to be a little stronger, but the leaf has got some medicinal properties too it's not quite as strong as the flower. Flower's not quite as strong as the root, but it's pretty close. So you could certainly do both.
If I had a cow, I'd probably be giving her the tops and let her eat. Because then you don't have to, my wife's always happier if I go to the flower bed with scissors and not a shovel.
Melissa: Yes, yes. That's good. Well, it's funny as we're recording, I'm looking out the window, at my echinacea, and Clover is right on the fence behind them. So when we get done I will go pick her some flowers.
Dr. Jones: That's right.
Melissa: And give them to her.
Dr. Jones: Tell her she's pretty and give her a bouquet of echinacea.
Melissa: Exactly. Yes, that's exactly what I'll do. You're such a pretty girl. Anyways. That's so funny. I would actually love to hear about the application of using echinacea with, now on my side of the mountains, we don't have rattlesnakes we're on the Western side of the cascades in Washington, but I know the East side does and we definitely have brown recluse. So yeah, I feel like this is just a bonus.
Dr. Jones: And I use them in, we're talking about herbs and critters, and this is something I use in critters a lot. We have rattlesnake. I live down in a desert in Southern Idaho. So we have rattlesnake bites. I see rattlesnake bites in the veterinary practice. I don't see them in the human naturopath practice because when people hear that noise, they don't stick their nose under the bush and say, "Why are you making that noise?" Like the Labradors do. But I do see brown recluse bites and hobo bites in humans. And it's the same principle.
And basically those venoms from those animals have an enzyme in them called hyaluronidase, which dissolves the glue that holds your cells together. So if we're made a little bricks, the little bricks are held together with the mortar, which is hyaluronic acid. And those venoms dissolve that mortar. And what they're doing is they're liquefying the tissue so that spiders don't eat things, they drink things. So they liquefy it and drink it through a straw.
Rattlesnakes are doing the same thing, their pre-digesting food so they don't have a big bunny in their belly for two weeks, because that's no fun if your a snake. And so those bites from those species and it's rattlesnakes, copperheads, water moccasins, they're all pit vipers, its all the same venom, they're really destructive of the tissue.
And I have a formula it's called Venom and Sting, but you can make it yourself. It's got echinacea root, marshmallow root, plantain, and dandelion root, all four of which ought to be growing in your backyard. If you don't have marshmallow use mallow, that'll work just as well. And so echinacea has a chemical in it that actually inhibits and stops that enzyme. And it also stimulates your body to make more hyaluronic acid, more glue for your bricks. Which is nice.
And the plantain is great for pulling toxins out of the body. The marshmallow root, one of the things I love about marshmallow root on wounds, any kind of wounds, is that marshmallow root seems to have a capacity for talking tissue out of dying. There're just something about her that I don't know if the cells just thinks she's really cute and don't want to break her heart or what, but it's like you put marshmallow on a wound or in them internally, and it just changes the show.
I've had countless cases of almost gangrene, where you're starting to get the line and things are going to die and fall off below that line in animals, and people, with hobo bites and brown recluse bites and if you get that formula onto them topically and into them internally, I've never not had that line gone in 12 hours.
I've never had any further tissue destruction ever once we start using those herbs. And of course the dandelion roots in there just because it's a great detoxifier, liver and kidney tonic, makes you get stuff out of your body that's not supposed to be in there, but the echinacea stops the venom from doing its thing and helps rebuild. And echinacea is also good for cartilage injuries because cartilages are mostly hyaluronic acid.
So if you get a torn cartilage insert, if you want to rebuild some cartilage, echinaceas good for that too. But yeah, that's an amazing attribute for that plant. And the other thing about echinacea, they always talk about taking it for colds and flus, which it's very good for that. It's a good immune stimulant, but it's a rock star for bacterial stuff. If you have bacterial infections, echinacea is amazing for those. It really, really helps.
Melissa: Okay. Well, I am so glad that I have all this echinacea growing. I actually put in a bunch of the echinacea angustifolia this year, which won't bloom, because it's small. I should get blooms on it next year because I had quite a bit of the echinacea purpurea, and I know I'm kind of geeking out a little bit now, but after you just told us about echinacea I'm like, "Oh, it's my new favorite plant."
I had heard, and I was curious just to try it myself, that the echinacea angustifolia is sometimes thought to be more powerful than the purpurea. Do you have any thoughts on that?
Dr. Jones: So I don't think it's...
Melissa: One or the other?
Dr. Jones: Significantly more powerful, but I will tell you about, and I've grown both for years. I use echinacea purpurea exclusively and this is why.
Melissa: Okay.
Dr. Jones: It's because when you plant in an echinacea angustifolia plant it comes up the first year, and this is my experience. Your experience might be different because you're in a different environment that I am, it comes up the first year. It looks like it's going to die, but you nurse it along. It comes up the second year, it looks like it's going to die. Comes up the third year and it looks really great. And then the fourth year it dies.
Melissa: Okay, well this will be interesting.
Dr. Jones: Versus echinacea purpurea which explodes out of the ground gets three feet high and blooms its brains out forever.
Melissa: So I may have wasted a lot of money if all of those angustifolia died.
Dr. Jones: Well, they might do okay. But it's a much more, first of all...
Melissa: It's finicky.
Dr. Jones: It's a more finicky plant. And second of all, it doesn't produce near the volume of medicine. Purpurea is a really enthusiastic exuberant delight and wants to make a ton of flowers. And angustifolia is just a humbler little sweetheart and she doesn't make nearly as many flowers and her roots don't get nearly as big. And I just, frankly, I've been treating really a lot of serious stuff with purpurea for years and years and years and years. And I haven't ever seen, and I've never said, "Gee, I wish that worked better on that rattlesnake bite." Because it always works.
Melissa: I happy to hear that because I will just continue to divide out my purpurea and not invest in any more plants of the angustifolia till I see how they do here. So yeah.
Dr. Jones: They'll probably prove me wrong and be great for you. I don't know.
Melissa: Well, we'll see. I'll let you know in a couple years, because they're only one year old right now. I'll let you know.
Dr. Jones: Let me know in five and then I'll believe you.
Melissa: Oh, gosh. Yeah. See, these are fun conversations to have though. Goodness, there's one, we have so much that we could talk about. There's no way we could put everything in one episode, but while we're on this set, I'm just asking you all of the common maladies that I tend to encounter here on our homestead with our livestock, because I want to know how to treat them with herbs.
So sometimes the cows will get just kind of weepy eyes, not really looking infected. I can't see that they've injured them in any way, shape or form. And it usually clears up. But the reason I'm bring this up is our neighbor had a herd. Now our herds do not co-mingle, they're separated by a road and whatnot, but basically he was explaining that one of their cows, he called it cow pink eye so I don't know what it actually was, but he said they had to...
Dr. Jones: [inaudible 00:39:38].
Melissa: Okay, that is a thing. I didn't know if he was just making a correlation to what we see in humans, but he had to get some medicine. He said he had a case that got really bad and they had to actually get treated, and I'm assuming by the vet. So is there anything to look for if you notice that a cow all of a sudden is getting a really weepy eye and you don't see a sign of injury that you would be susceptible of and/or treat with?
Dr. Jones: Yeah, absolutely. So pink eye in cows it's a bacterial infection, usually it's just caused, Moraxella bovis is the bug, but it can be transmitted by flies. So unless you have a no crossing sign on the road between you.
Melissa: Okay. I might get it.
Dr. Jones: Yeah. So I'd put up the sign.
Melissa: Put the sign up, yes.
Dr. Jones: But calendula and chamomile both make really nice eye washes for animals or people. So you just make a tea from the flowers of either or both of those and strain it, obviously, and then just use it as an eyewash, but that's pretty effective. The problem with pink eye in cows and not so much with homesteaders, because you're paying attention to your cow, but sometimes it gets advanced enough that you really need to do some local antibiotic to straighten it up.
But if you get on it early, whether it's a dog conjunctivitis or a cow pink eye or your little kid gets goobers in his eye and gets pink eye, that calendula tea is pretty good, or chamomile, or both. We've got a formula called Eye Wash on the website that has those critters in it, but you can actually buy little eye cups. It's like a little goblet and you fill it with the tea and put it on your eye and lean your head back. And they're kind of neat from the good old days. You can get them on Amazon. Just do a search for an eye cup.
Melissa: Well, I will check that out and I have a ton of calendula blooming right now because it just loves to self sow and I just let it do its thing. I do have a question for you on the calendula though, because I've been asked this and I actually don't know, I haven't researched it enough is all of the different flowers of calendula have the same medicinal properties, the orange versus the pinks and the snowy and the creamy yellows? Or is the orange have a higher medicinal property to it.
Dr. Jones: That's a really good question. And that's a good question for plants in general. You go to the nursery and they have 15 colors of echinacea and whatnot. I think usually it's probably okay, but we don't really have the data. Nobody's put those guys on a mass spectrophotometer to see what chemicals are still in there.
If I have a choice, I'll prefer the heirloom real world critters to the highly inbred hybridized guys. But yarrow, for example, there's white yarrow and yellow yarrow and red yarrow. And I use all three and they all work great. So it's something that I guess my answer to that is we don't know the answer and you have to experiment and see if it's still working. Because we don't have the chemistry analysis on them.
If you're going to make a choice between two, I would err on the side of caution and get the one people have been using for the last 5,000 years. Then you know. But more often than not, if it's the same species and that's important, it's probably going to have similar properties.
Melissa: Okay. Well, we've actually covered quite a bit of ground in this episode and I feel like we've barely just scratched the surface. So I am so excited that you're going to be joining us at the Modern Homesteading Conference next June 30th and July 1st, because I know that your classes are going to be packed because a lot of people have a lot of questions just like I do. And we just got barely got going. We may have to bring you back on for a follow up episode between now and then.
But for those who are wanting to learn more, I know you've got your website and I feel a little bit silly, but I didn't realize you actually have formulas that we could go and grab. So I'm going to be looking up quite a few of those, myself, especially if they contain some of the stuff I don't have growing here on the homestead yet. And then of course planting of enlarging, the medicinal garden based around plants that are usable for both the livestock and us human critters.
So for those who want to learn more from you before we hit the conference, where's kind of the best spot for folks to get?
Dr. Jones: So I would go to homegrownherbalist.net is the website. If you want herbs for your dogs and cats you can go to herbpet.com, but homegrownherbalist.net is the main website. And we have blog articles. We have a YouTube channel, just search for Homegrown Herbalist on YouTube. I've got a bazillion plant videos there and we have a school, of course. We have the Homegrown Herbalist School of Botanical Medicine. And I think there's 2,500 students or something in there all over the planet, except Antarctica. I don't know why they don't like herb's Antarctica, but everywhere else we got our students. And that can be done all online. But we also have events.
I did a weekend, this weekend, where we just talked about wound management for two days. So we're not even getting warmed up on things we can learn about and have fun talking about. But yeah, homegrownherbalist.net is if you need herbs or if you just want to read a blog article or watch a video, or if you're interested in getting into the school, we'd love to have you.
Melissa: Awesome. Well, we will have all of those links in the blog posts that accompanies this episode on my website and then in the show notes too, depending on what apps everybody's listening to this on. So we'll make sure that we have that in there for folks. And thank you so much for coming on. This was really fun and very informative and I need to go now pick my flowers and romance my dairy cow.
Dr. Jones: Give her my best.
Melissa: I will. Thank you so much for coming on, Dr. Jones.
Dr. Jones: You bet. It was delightful. Thanks much.
Melissa: Well, I hope that you found that episode as exciting as I did. I confess that I'm recording this outro after the fact, after we did the episode, obviously. And the night that we did this episode, when we got finished and my husband came home that night, I'm like, "Guess what? And I just started listing out every single thing that I had learned in the episode to him, for the cattle so that he knew that I was very, very excited.
So I hope you found this one, the same level as I did. I am so excited to be able to use plants, to be able to treat our animals and livestock. And I know this is just itty bitty bitty tip of the iceberg on learning how to do that. So much more to learn from Dr. Jones in this realm. So with that, I will leave you until next week. Blessings and mason jars for now, my friend.
Sign up to receive email updates
Enter your name and email address below and I'll send you periodic updates about the podcast.