What is kahm yeast, why does it form on ferments, is it safe, and how can we avoid it? When making homemade ferments, it's important to maintain safe practices, especially when it's something our family will be consuming.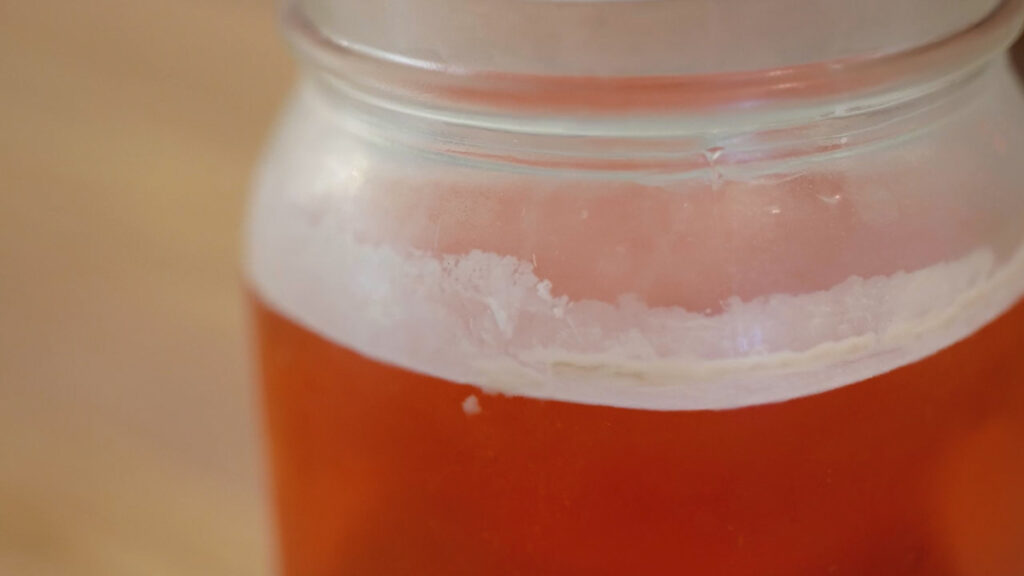 It's important to know when our food is safe to eat and when it's not, especially regarding home food preservation.
When it comes to fermenting, sometimes it's hard to tell. Be sure to check out my ultimate guide to fermentation for my best tips and tricks and this post on fermentation health benefits.
People will often think their ferment has gone bad when it's actually salvageable. If you've ever made a batch of fermented pickles or fermented cranberry sauce and gotten a white skim across the surface, you may have been tempted to toss the whole jar out.
The good news is, this was likely kahm yeast, and not mold! Continue reading to learn more.
Table of Contents

[Hide]

[Show]
What Is Kahm Yeast?
Kahm yeast forms on many ferments once the sugar is used up and the pH drops due to lactic acid production.
Though this yeast is not a mold, it can sometimes look like it. The main difference between kahm yeast and mold is that mold will look fuzzy, while kahm yeast is white and matte and tends to cover the entire surface of a ferment.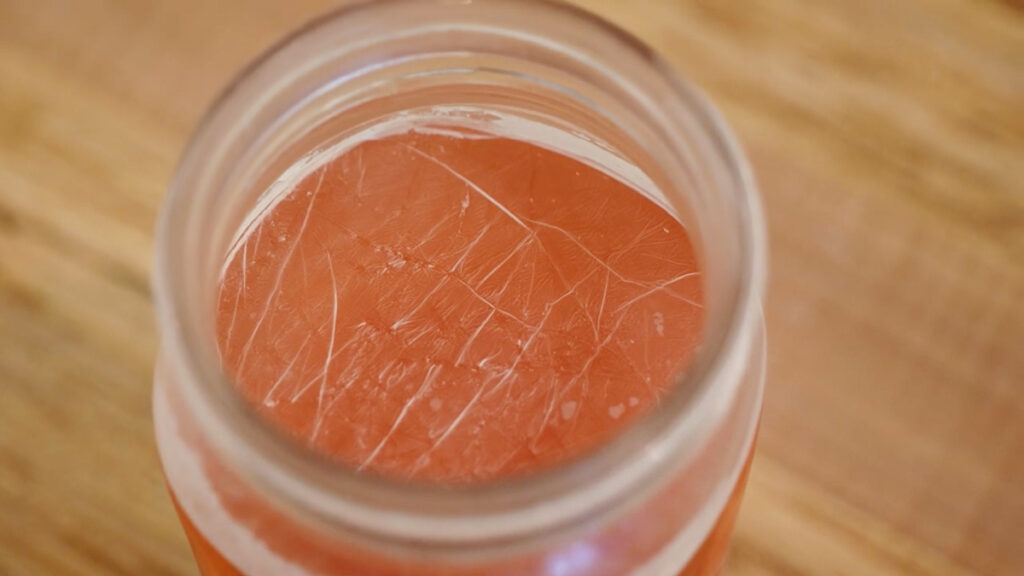 Kahm Yeast vs. Mold
You may be wondering what the difference is between mold and kahm yeast. Mold is a white fuzzy fungus that grows in round patches around the surface or sides of the jar.
Regarding home food preservation, I live by the motto, "When in doubt, throw it out."
So if you're unsure whether you're dealing with yeast or mold, it's always best to toss it and start again.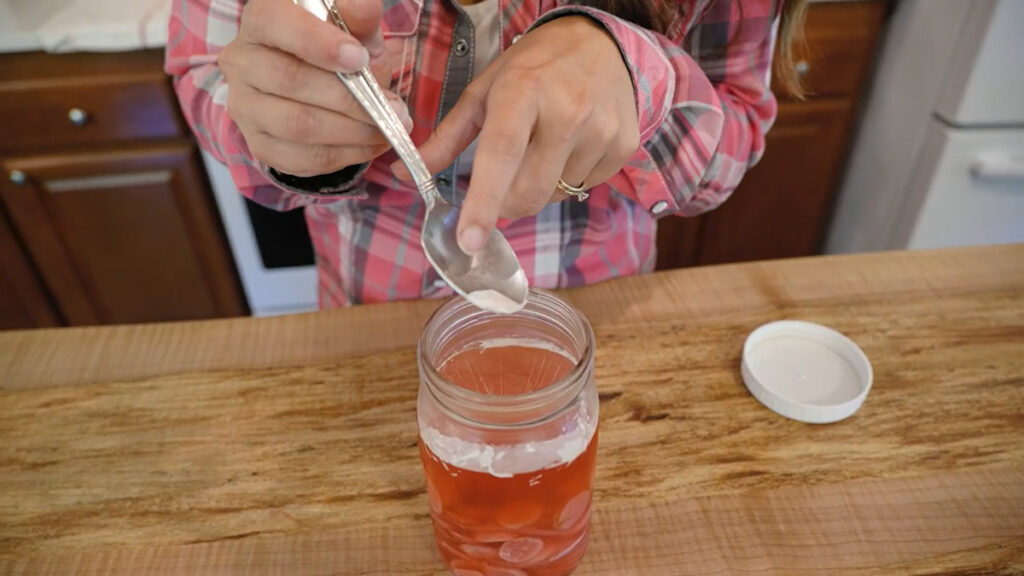 Is It Dangerous?
No, kahm yeast is harmless. Though most people don't enjoy the taste of it, it won't hurt you even if you consume it.
Does Kahm Yeast Ruin a Ferment?
No, it does not ruin a ferment; however, it can change the flavor. The flavor may be off-putting to some, but it's completely harmless and will not ruin a ferment.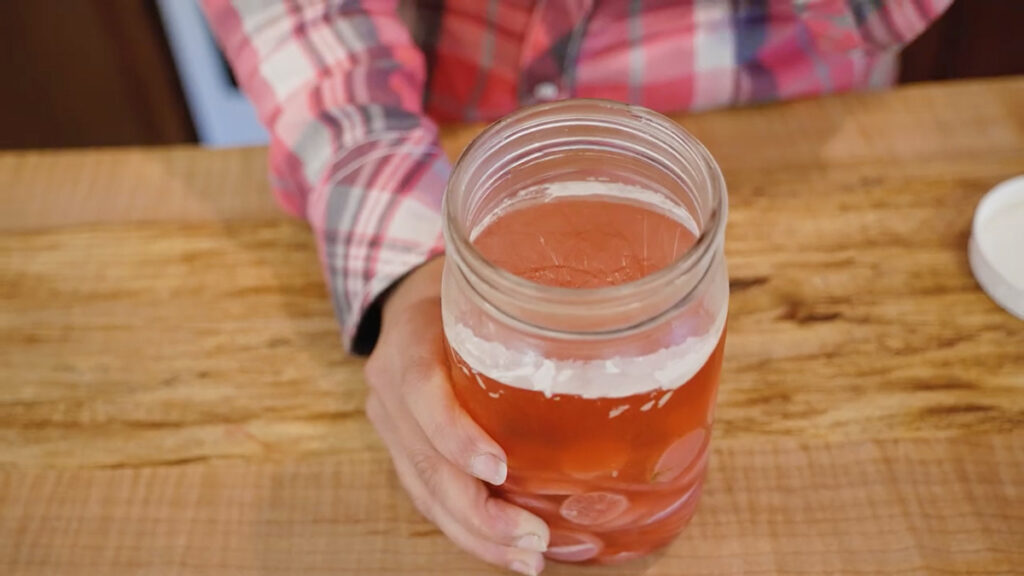 Should I Remove It?
I like to remove kahm yeast as soon as I notice it forming because it can alter the flavor of the ferment.
Some people don't care for the change in flavor after the yeast has formed.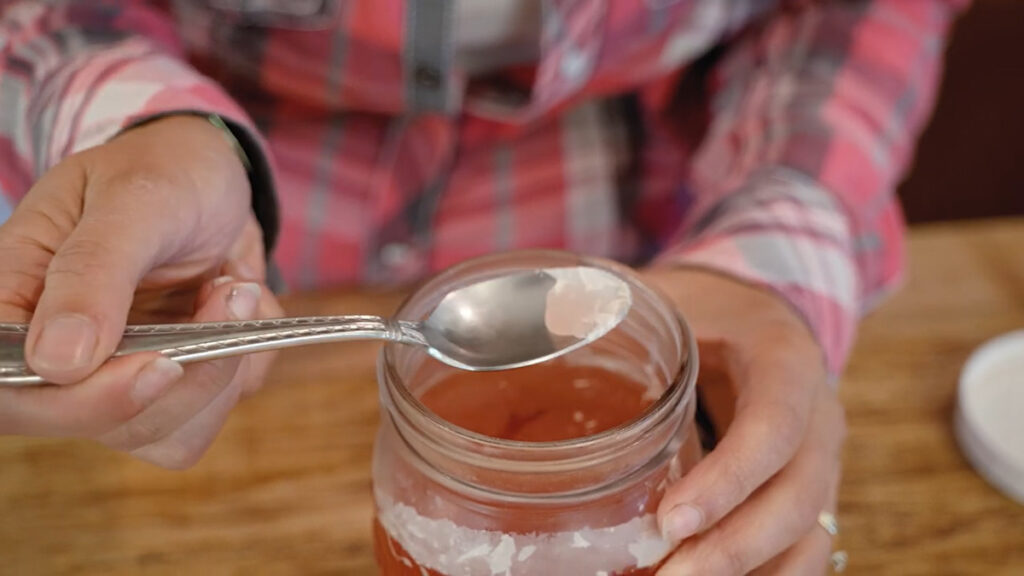 How to Get Rid of Kahm Yeast
If you notice this yeast growing on a ferment, take a clean spoon and skim it off. You can sometimes remove it all in one scoop; other times, you may have to dip back in with your spoon to remove it all.
Once it grows in a ferment, it will likely continue to grow back, even when removed.
As soon as you notice it forming on your ferment, it's ideal to consume that ferment quickly for the best flavor.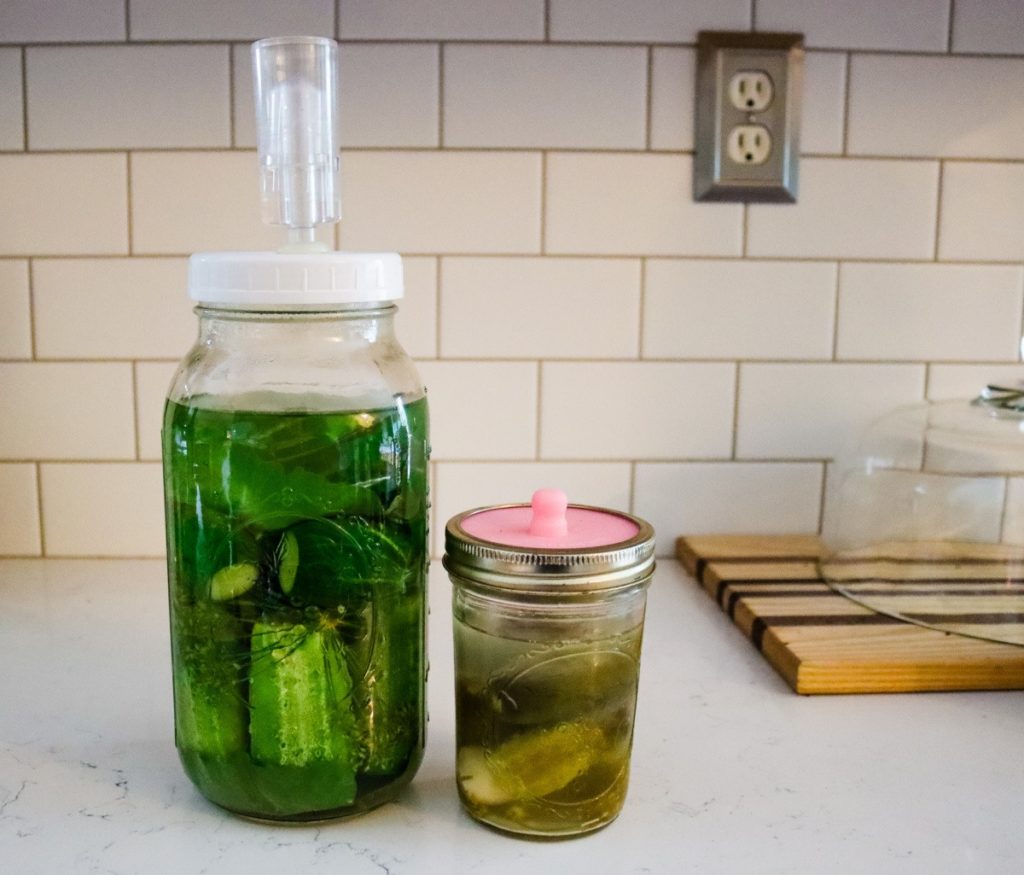 How to Prevent Kahm Yeast in Ferments
Here are some tips to help prevent this yeast from growing in your ferments.
The first is to use at least a 2% salt brine ratio.
That you're using clean and sterilized vessels.
Keeping the ferment in a cooler location during the initial fermentation (ideally 68° F or below).
Using an airlock lid system instead of just a two-piece canning lid.
Use clean utensils when dipping into the jar to eat the ferment.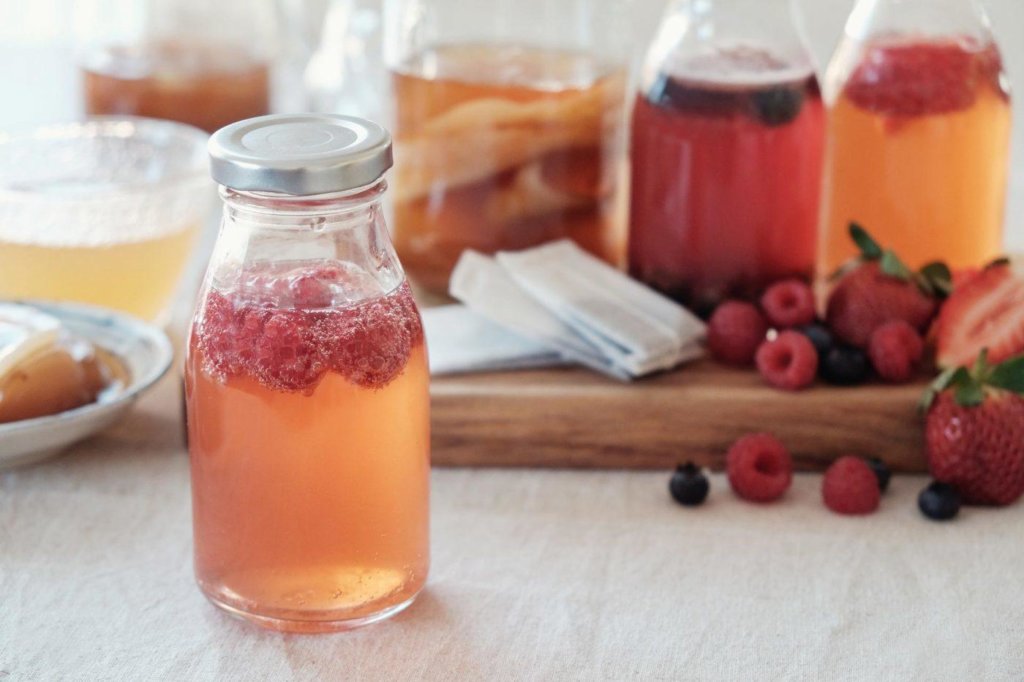 More Posts You May Enjoy