Some of the links below are affiliate links, which means I will earn a commission at no additional cost to you, if you click through and make a purchase. Regardless, I only link to products we use on our homestead or believe in.
Fermentation dates back thousands of years and has been a way of preservation in households for generations. It's much easier than you might expect and creates a delicious and healthy probiotic-rich food, snack, or condiment. Here's everything you need to know about fermented vegetables.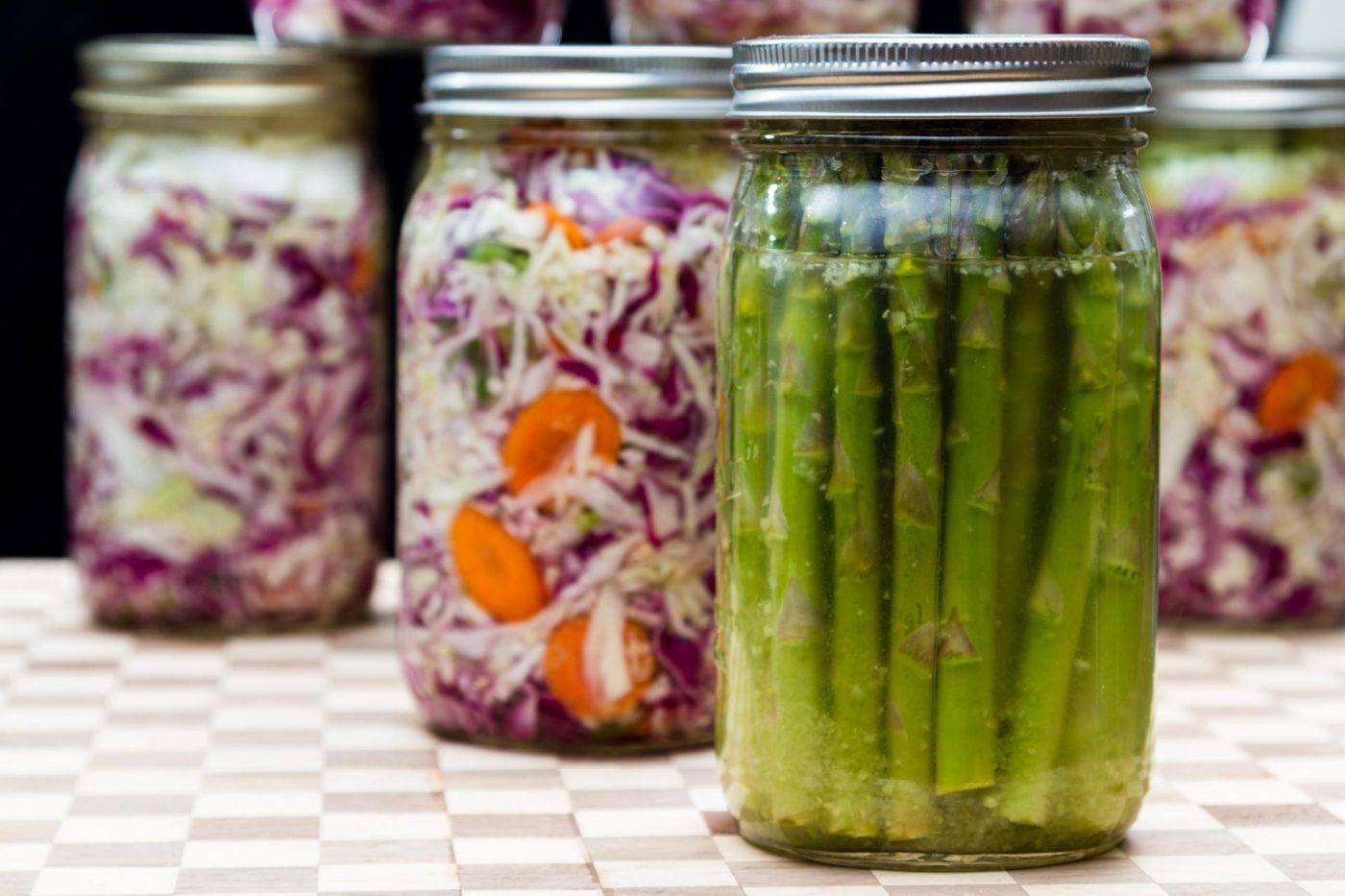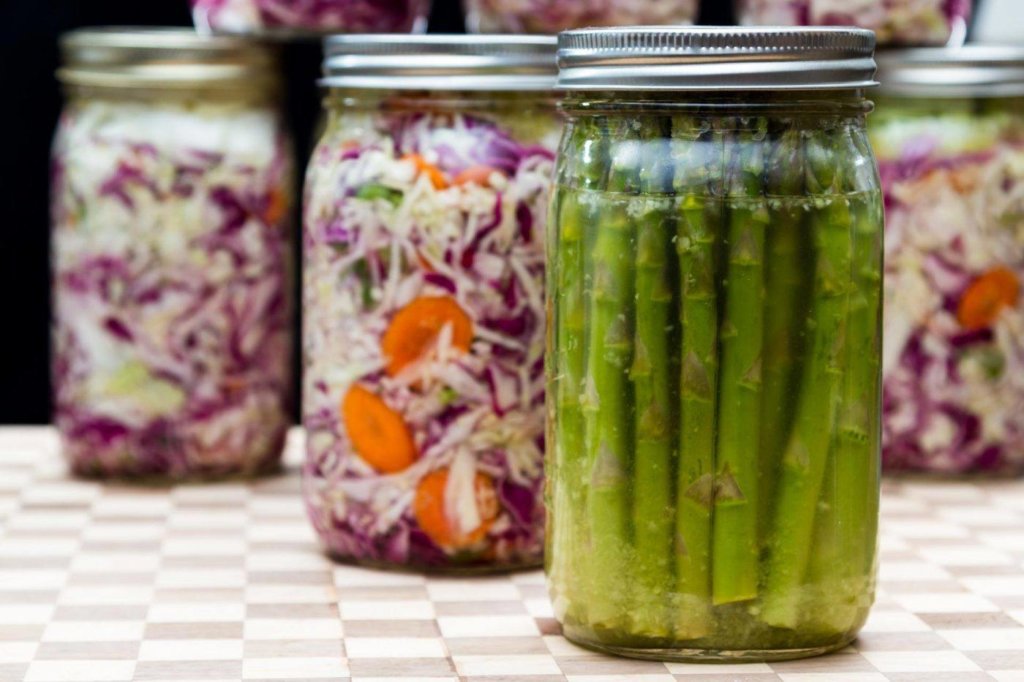 Fermented vegetables (and other fermented foods) can seem off-putting if you've never tried them before. Many are a little reluctant at first, but once they realize the depth of flavor, the boost in energy, and the benefits to their health, they're hooked!
I never had fermented food growing up and honestly, it was the last form of food preservation I learned here on the homestead. Which is amazing as it's honestly one of the EASIEST forms there is.
Some of the most recognizable ferments today are items like sauerkraut, kombucha, milk kefir, or maybe you've seen that jar of Bubbies pickles at the grocery store?
What most don't realize is just how easy it is to make those fermented pickles at home, or that sauerkraut can take on so many different flavors depending on what you add into it. You can even turn your condiments into fermented foods (like ketchup, mayonnaise, and mustard) in just a few hours!
In the fall, one of my favorite ferments to make is my homemade apple cider vinegar with the apple scraps, cores, and peels leftover after preserving our apples.
Even homemade sourdough bread and homemade yogurt are considered fermented foods! (Here are some of my best tips for getting started with sourdough, and everything you need to know about fermented dairy!)
But not all ferments are alike! In fact, there are three kinds of fermentation…
Three Kinds of Fermentation
Lactic Acid
Lactic acid fermentation happens when naturally occurring yeast and bacteria convert sugars into lactic acid. This naturally preserves the food for long-term storage (as long as proper temperatures are maintained) and is the typical form used for fermented vegetables.
Examples of this type of fermentation are fermented pickles, sauerkraut, tomatoes, yogurt, buttermilk, cheese, sourdough bread, and even miso and some soy sauces.
Ethyl Alcohol
The most common forms of ethyl alcohol fermentation are beer, wine, hard cider, and other alcoholic beverages. These ferments use yeast to break down starches and sugars and transform them into carbon dioxide, which gives your ferment that nice bubbly effect we all love so much.
Acetic Acid
Acetic acid fermentation occurs when starch from grains and sugars from fruit ferment. This is the case for foods like apple cider vinegar, fruit vinegar, kombucha, water kefir, and milk kefir.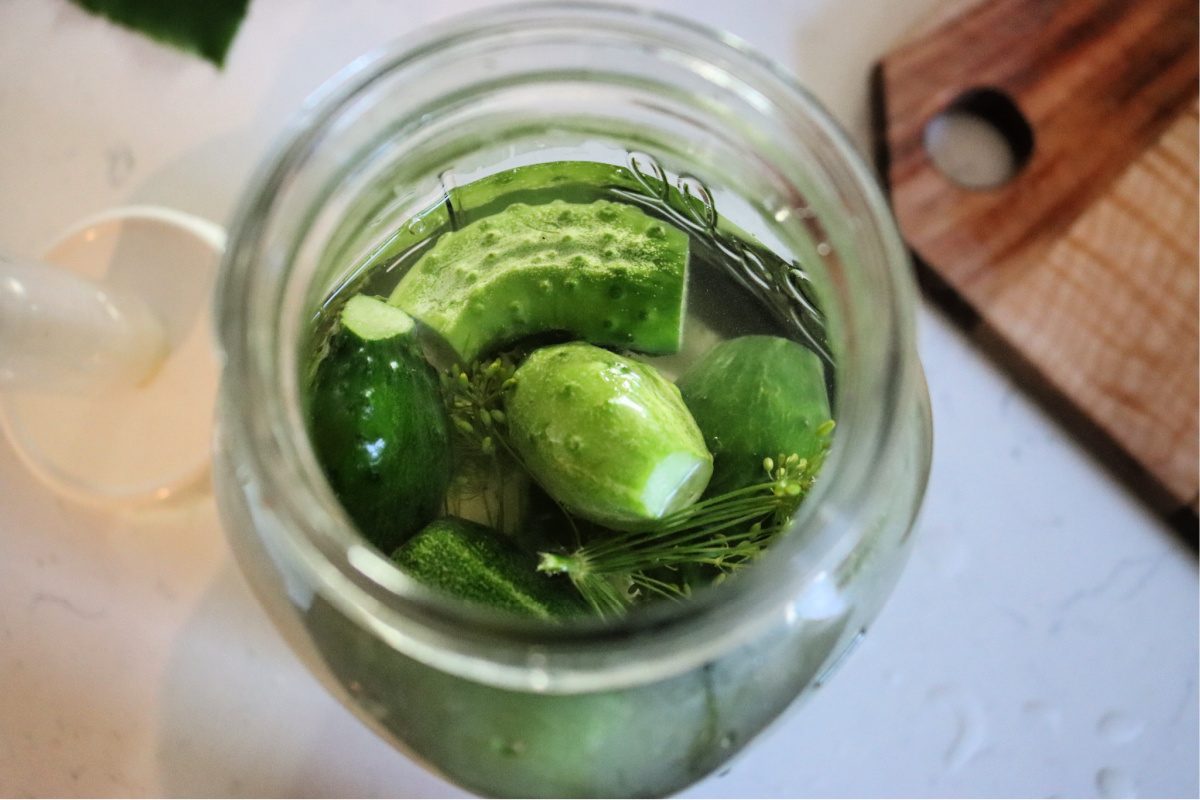 How to Ferment Vegetables
Fermented vegetables are probably one of the easiest forms of fermentation (and food preservation) you can start with. It's as simple as mixing some vegetables with a saltwater brine and letting them sit at room temperature anywhere from 3 days up to 2 or more weeks.
How long a specific ferment takes to finish is dependent on your taste preference and the ingredients used.
Something like sauerkraut can ferment for 2-4 weeks, the flavors will change throughout the entire process, and many times people will then move it to cold storage to sit for 6+ months for the flavors to develop and mellow out a bit.
The best thing you can do is to experiment and find what you and your family like best. After all, that's the point of this from scratch and homemade, to make things you and your family like.
Supplies Needed
A common misconception is that you need fancy equipment to ferment vegetables. Most people think of all the fancy beer brewing equipment which takes a large investment to get started. But you can actually ferment veggies with just a few kitchen items:
I'm almost certain you already have a mason jar and lid in your kitchen, so what are you waiting for?
A fermentation weight (or even an empty, clean baby food jar) can come in handy for helping the veggies stay below the brine (more on this later) but isn't necessary. If you're checking on your ferment daily, you can simply press any food that pushes its way above the brine back down and screw the lid back on.
Likewise, a fermentation lid is handy, but not necessary. It does allow you the freedom to not have to "babysit" your ferment quite as often. They're designed to let the gasses formed during fermentation out of the jar without allowing oxygen to come back into the jar.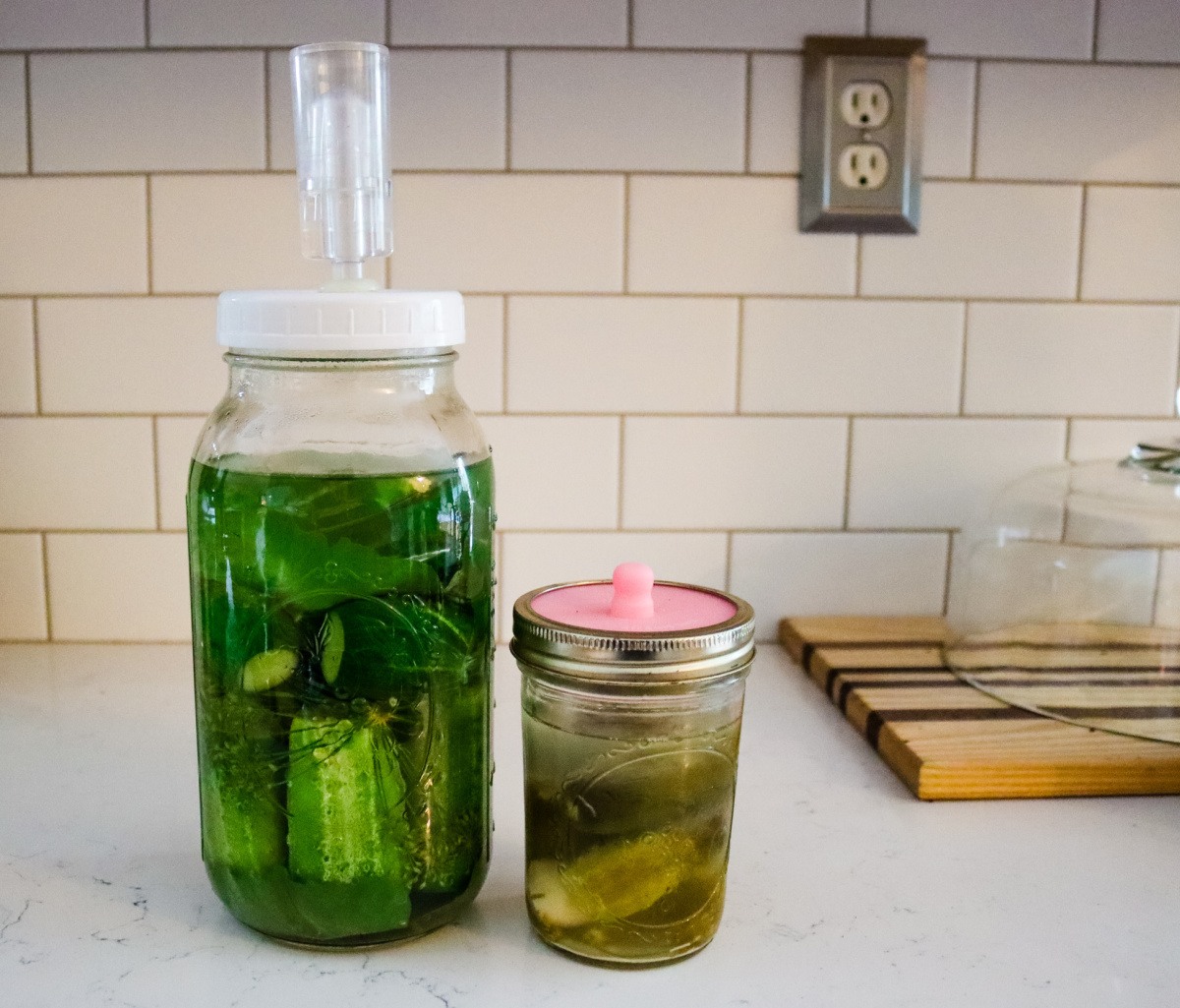 Tips For Success
There are a few tips and tricks that can mean you'll have greater success when fermenting your vegetables.
Fermenting weights – As I mentioned above, it's important that your veggies stay submerged below the brine. Food ferments in an anaerobic environment, meaning an environment without oxygen, so any food exposed to air will quickly mold and ruin the whole ferment.
Fermenting lid – I also like using something like a pickle piper lid, or a fermentation lid specifically designed to fit on a mason jar.
Filtered water – when making fermented vegetables, it's important to try and use as pure water as possible. Any chlorine, fluoride, or other mysterious items found in tap water need to be avoided at all costs.
Pure sea salt – You'll want to also use pure sea salt. Avoid salt that has iodine added as this will negatively affect the ferment. I use Redmond's Real Salt (I buy mine in the 10-pound bucket).
Benefits of Fermented Vegetables
Fermented vegetables are so healthy and they're packed with benefits for your body as well as your food storage supply. A diet that includes a daily serving of fermented vegetables (better yet, a serving with each meal) means you're getting a constant supply of probiotic bacteria that actually aids digestion.
The probiotics, beneficial bacteria, and enzymes found in fermented vegetables feed your healthy gut flora, meaning your digestive system is getting a nice boost, which in turn also helps improve your immune system.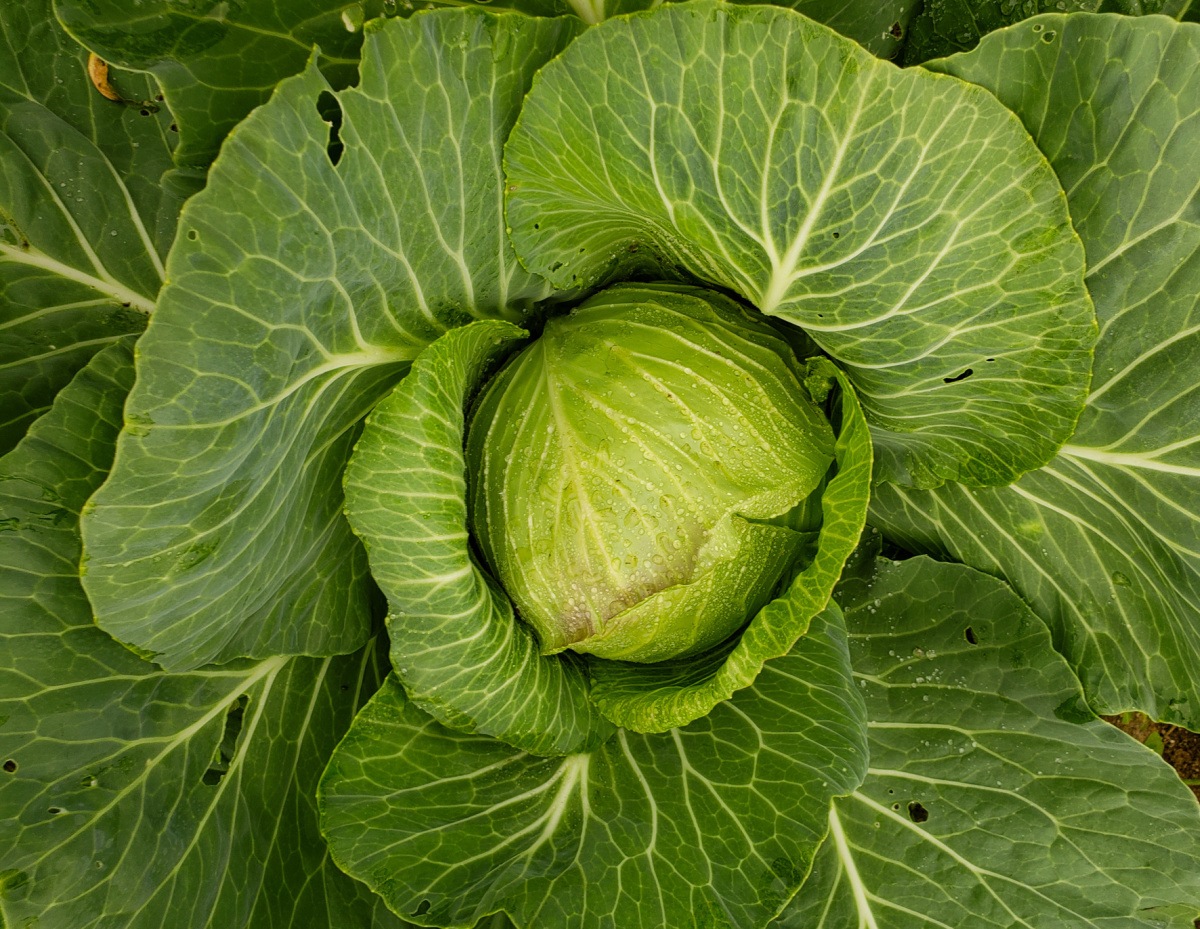 Best Vegetables to Ferment
Many vegetables make wonderful ferments, but not all are used in the same way, and some aren't great candidates for fermentation due to their soft consistency.
Cabbage is wonderful shredded for sauerkraut, cucumbers are great fermented whole, while carrots are delicious when peeled, quartered lengthwise, and turned into fermented ginger carrot sticks.
Best vegetables to ferment:
Beets
Cabbage
Carrots
Cauliflower
Garlic
Jalapenos (and other peppers)
Kohlrabi
Radishes
Snap Beans
Tomatoes
Turnips
Have you had success fermenting any other vegetables? Let me know in the comments!
More fermentation articles: