You might think fitness and health is an odd thing to have in a Preparedness 30 Day Challenge, after all, it's not typically something you see on most survival type websites. However, our health is one of the things we take for granted until we no longer have it or something is wrong.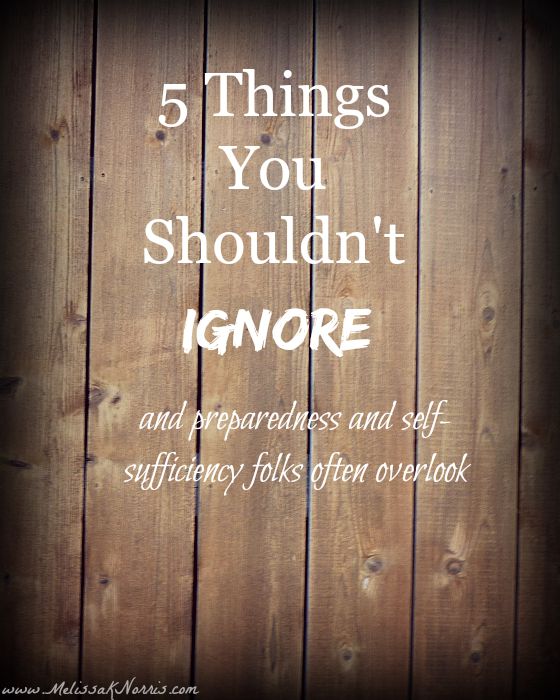 And I'm willing to bet that all though some of us will never go through a full on natural ) disaster on a large scale, at some point, all of us will be affected by failing health. I know I have, both in my twenties and my thirties.

When something isn't right
I mentioned to those on my newsletter list last week about going through thyroid and adrenal gland issues. It's not something I've ever talked about in my writing before and it's something I'm seeing more and more people have issues with.
Mine started about a year and a half ago with severe symptoms. I've always been on the cold when others aren't, a sign of low thyroid, then I started experiencing extreme fatigue. If I sat down in the afternoon or evening without working on something, I fell asleep. I slept twelve hours straight one night and the next afternoon took a three hour nap. I mostly quit exercising, I simply couldn't drag myself into it. There were other symptoms at play as well.
Four months ago I started taking thyroid medication and working on getting my adrenal glands back into full function.
For over a year I'd been struggling with extreme fatigue, my hair thinned to the point I had life long friends I hadn't seen in 6 months exclaim, what happened to your hair? (It wasn't in meanness and it didn't hurt my feelings, this was one of my best friends, but I knew then I wasn't imagining it)
I've had my thyroid tested on and off for years because I've always had several of the symptoms, but every doctor said it was in the normal range. I finally went to see a Naturopath because my symptoms weren't in the normal range.
We did lab work and though my levels were in the "'normal range" (which is quite broad actually), we decided to use herbs and a natural thyroid hormone prescription. It's made a big difference and she's working with me to fine tune things.
After 3 months on the new regimen, I finally started my old regular exercise routine. I had let it slip because even though I knew it would bring me energy, I just couldn't find the strength or time to do it.
I've been 4 weeks back at it and though I've been sore (funny how you think you can jump back in to the same level, or maybe that's just me) I'm noticing a difference. I do have more energy, my stamina is improving, and muscles are coming back.
Many of you emailed me and asked what I was taking. Now, I have to say, I'm not a medical professional or doctor and I'm not diagnosing or prescribing any of this for you. I'm only sharing what I'm using and taking, I'm not making any medical claims and if you suspect you have something, I highly recommend going to a doctor or naturopath in your area. You need to get labs done and have them looked at to assess what's really going on.
For me, I started on a low dose prescription of natural thyroid medication (not synthetic, there's a difference and they can't be subbed out at the pharmacy without a new prescription). I also started taking Maca Root (this is the exact brand I use, I purchase mine from the pharmacy I work at and our local co-op also carries it) to help support my adrenal glands. *This statement has not been evaluated by the Food & Drug Administration and this product is not intended to diagnose, treat, cure or prevent any disease. You don't want to take Maca Root late in the day, morning is best.
The third supplement is a nutritional supplement capsule to support healthy thyroid function. It has L-Tyrosine and Iodine in it, along with a few other minerals. This is the brand I have now, as I couldn't get down to our local co-op for their similar blend.
I feel much better than I did, but I'm still working on things. I'm learning some things will just have to wait until tomorrow or the next day, and that's okay.
What it really looks like when you're self-sufficient
What's this got to do with preparedness you ask? but let's take a look at what life looks like without power, raising your own food, caring for livestock, and doing-it-yourself.


Early this summer we were at the height of our livestock production here on the homestead. We had 25 meat chickens in a chicken tractor, six cows, three pigs, and our hens. Two gardens, plus the greenhouse for the tomatoes and peppers, were being planted. One of the garden was on a section of field that borders our property that belongs to my Aunt. This section doesn't have water so watering by hand was needed to help the seeds germinate.
This included twice a day moving of the chicken tractor (which you pull by hand, when I do it, it takes all my weight and both feet planted firmly in the ground to get it to budge), lifting five gallon buckets of water and pig feed, buckets of chicken feed, and the up and down squats it takes when one is planting and weeding by hand. Whew!
Fences had to be put in and double checked, that means pounding posts in by hand, chopping and clearing brush, and packing wire and posts. Ever chased a pig before? They're faster than you think.
Canning means being able to life a very hot fully loaded canner on and off of burners.
And this was with running water and full on electricity.
When the power goes out, you'll be lugging a lot more water around. Perhaps from great distances. If you're using wood heat for warmth and cooking, you'll be packing in a more wood than normal.
Quite frankly put, you"ll be physically working more than you are now.
And you'll also probably be a bit more stressed.
The whole point of working on preparedness is to be ready when something does happen or as things come. Our health should not be ignored in this.
I don't want to wait until an emergency setting to begin my healthiest me. And I don't want you to either. Life is too short. Let's begin now.
5 Things You Can't Ignore
1. Sleep. How many of you are trying to get so much done you put off sleep in order to keep up? I was one of those. I'd stay up late to finish a blog post, work on a project, or just to have some time to unwind and be by myself. That sacrifice of sleep was costing me. It was actually eating into my day time hours without me realizing it.
In fact, my sleep cycle had gotten so off, I had to reset it. And I didn't realize how the blue light in my bedside clock was triggering me to stay awake.
2. Exercise. Many of us feel like we don't have the time. I hear you. But I've learned if we want to do something, we'll make the time. I started putting a morning workout back into my routine. There's no more, if I feel like it or if I'm busy. Everyone is at a different fitness level. Start where you are and make it a goal to always do a little bit more than you did the week before. For example, when I first started, I was only getting in six full push ups in a set. So the following week, I made myself do eight. Now I do a full squat, all the way down to that 90 degree mark (and yes, it totally burns, but in a good way).
3. Healthy food. I'm already a big fan of real food. We kicked processed fake food to the curb at our homestead over six years ago (for the most part). But even too much of a good thing can be a bad thing. I found when I was tired I was reaching for something sweet for energy, and then I had the sugar crash and extra calories adding up on me, even if they were organic and GMO-free. Really keep track of what you're eating in a day, you might be surprised at the snacks sneaking in.
4. Time off. We need time to just be. We're so busy running from one thing to the next, at least I do, that I don't spend enough time just sitting or being. Don't cram every minute and hour of the day with your to do list. It'll all still be there when you come back, but you'll be refreshed from time away from it. Go for a walk outdoors. Simply sit in your back yard and watch the clouds roll by. Read a book. Watch your favorite movie. Do something you love for the pure enjoyment of it!
5. Your gut. I don't mean your physical gut, but your intuition. For years I felt something was off with my thyroid but never investigated my lab numbers myself. If you think something is wrong or not functioning quite right, you're probably right. Don't be afraid to ask your doctor for explanations or to search until you find a health care provider who listens to your concerns and you trust.
Last, but certainly not least, I know some of you don't feel like you can really do a lot of physical stuff. You have health issues or different circumstances.
When I'm feeling exhausted and like I can't simply do-one-more-thing, I remember this,
And He has said to me, "My grace is sufficient for you, for power is perfected in weakness." Most gladly, therefore, I will rather boast about my weaknesses, so that the power of Christ may dwell in me. Therefore I am well content with weaknesses, with insults, with distresses, with persecutions, with difficulties, for Christ's sake; for when I am weak, then I am strong. 2 Corinthians 12:9-10