Some of the links below are affiliate links, which means I will earn a commission at no additional cost to you, if you click through and make a purchase. Regardless, I only link to products we use on our homestead or believe in.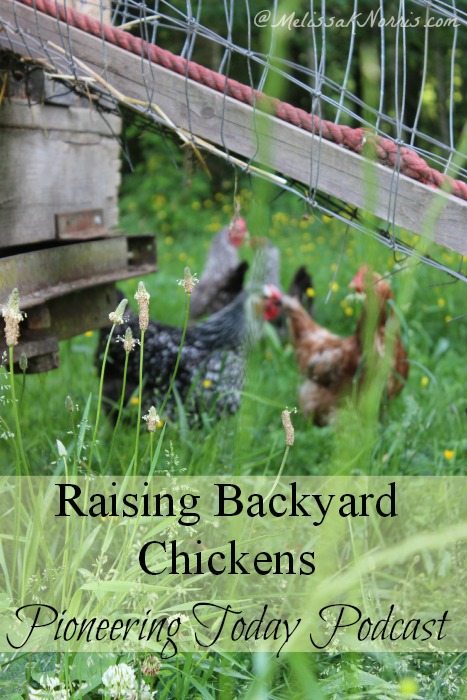 Raising backyard chickens provides you with your own fresh eggs and helps with your preparedness and self-reliance.
I post new episodes every other Friday morning. You can subscribe via RSS and receive every episode for free.


Or subscribe via Itunes
In this episode we'll discuss the pros and cons of starting your flock from chicks or laying hens.
Where to get chicks
How to care for chicks
Ways to find laying hens
To free range or not?
Chicken tractors
How to protect your free range chickens
Pros and cons of free range chickens
What to expect from free range chickens
Cost of feed and GMO-free options
How to train your chickens
Egg care, washing, storage, and preserving
How to test if an egg is good or bad
Resources:
5 Tips to Raising Backyard Chickens
Beginners Guide to Natural Chicken Care
How to Preserve Your Eggs with Oil
Soy and Corn Free Homemade Chicken Feed Recipe
Here's a picture of our chicken tractor and coop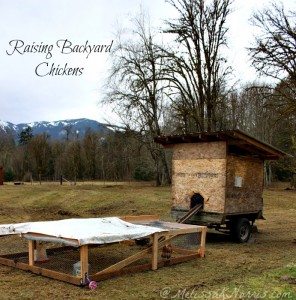 This post is featured on The Prairie Homestead.