Old fashioned popcorn balls, specifically molasses popcorn balls are the perfect winter and holiday treat.
In the winter months, the pioneers would spend more time indoors, near their fire. Snacks would include things like fresh fruit from their cellar, or fresh popped popcorn, for a fun evening treat.The pioneers were never wasteful and leftover popcorn would be made into a lovely treat. You will love this popcorn ball recipe with no corn syrup!
Traditional popcorn balls really should make a come back. This recipe is a great group activity and popcorn balls without corn syrup are a must in my book (seriously, that stuff seems to be in everything these days). Popcorn balls without marshmallows are how the pioneers and Ma Ingalls would have made theirs.
My husband's grandmother used to make a box of goodies as a gift every Christmas and one staple we could always count on were her popcorn balls. They're great to add to gifts, serve for fun, or even as a stocking stuffer.
What kind of popped corn can I use for these popcorn balls?
I like to make our popcorn on the stove top, in a large kettle. When the power goes out, just like the pioneers, we'll pop a large pot ful on top of the wood stove. Often, I make more than what we wanted that evening so we have some leftovers for easy popcorn balls, like this. If you wanted to, you could use microwave popped corn, or the Jiffy pop style popcorn. My suggestion is that you get the kind without butter or salt if you plan on using it for this recipe.
How are these popcorn balls different?
Instead of sugar corn syrup, we are going to make old fashioned popcorn balls molasses style. We will start by cooking the molasses down a bit, into a hard candy stage. This is when the molasses reaches 250-260 degrees F, or will harden quickly when it's drizzled into ice water.
Using a candy thermometer is highly recommended, though you can test it by taking a small amount of the molasses and dropping it into a cup of ice water. If it forms a hard ball, you know it's reached hard ball stage, but it can be easy to scorch, so a thermometer really is the easiest option.
*Tip, calibrate your thermometer by bringing a pot of water to a boil and testing that the thermometer reads 212 degrees F, if not, make note of how many degrees it's off and take that into account when using for your hard ball stage reading.
The molasses is definitely more nourishing to your body than corn syrup, and just as easy to use in candy making. It also adds a deeper flavor, and makes a pretty color as well. Plus learning how to make popcorn balls without corn syrup is something every cook should experience.
Can I make this recipe alone?
Yes, you could do this by yourself. However, you would want extra hands if at all possible. Since the molasses will harden once it's cool, it's better to have multiple people working together to form the popcorn balls. Many buttered hands will make light, easy work.
What do I need to do to make these homemade popcorn balls?
You will want to have 6 quarts of popped corn ready. This will be about 12-13 cups, depending on size of kernels. It's best if the popcorn is not buttered and unsalted, but that WILL work if that is all you have.
Butter 2 baking sheets with butter, coconut oil, or even cooking spray. You can also line your baking sheets with parchment or wax paper. You want to keep the molasses covered corn from sticking.
Place the molasses in a large pot. Do NOT skimp on pot size, as it will froth and possibly overflow as it's cooking. Use at least a 3 quart sized saucepan. When the molasses is cooking over medium heat, you will want to be stirring constantly. Be careful of rising or bubbling foam, as that will burn quickly.
You can use a candy thermometer to determine when the molasses is ready, or just drizzle some into ice cold water. You want the molasses to be at the hard ball stage.
Once it reaches the proper stage, remove from heat, and drizzle over the popcorn, stirring to coat. Using buttered hands, and working quickly, grab a mound of popcorn and form into a ball the size of an orange. This is where it's nice to have extra hands. Place back on the buttered baking sheet to cool.
How do I store these popcorn balls?
If you are making these ahead of time for a party, you will want to store finished popcorn balls in an airtight container. This will keep moisture out that would cause the balls to get soggy.
Fun flavor options
Instead of using food dye or artificial coloring, a festive way to dress these up is to use dried cranberries or cherries. Dried fruit were something the pioneers used often in their treats. Suggested
Did you enjoy this old fashioned popcorn balls with molasses recipe? Check out our other recipes featured from the Little House Cookbook like this popcorn balls recipes that's part of our cooking like Ma Ingalls series!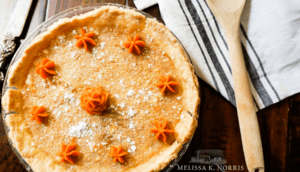 Vinegar Pie – Old-Fashioned Recipe from Ma Ingalls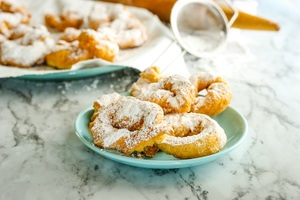 Fried Donut Recipe – No Yeast Old-Fashioned Homemade Donuts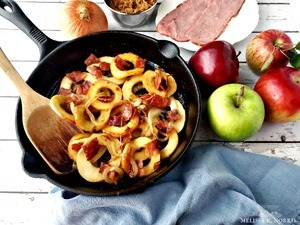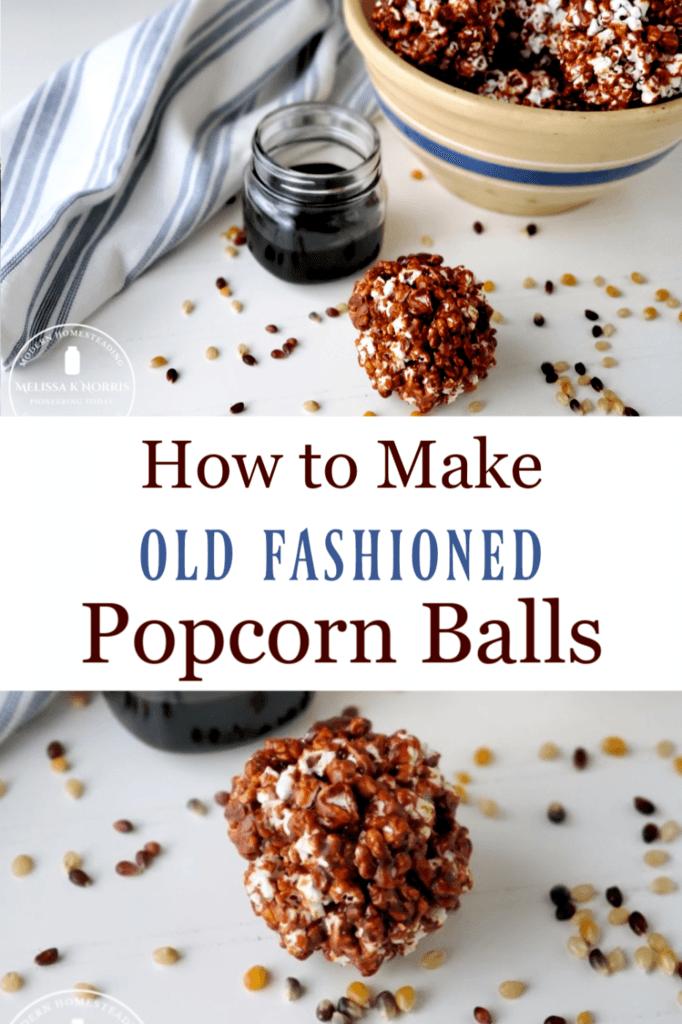 Fried Apples and Onions Recipe Just Like Mrs. Wilder Made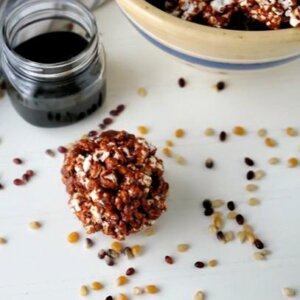 Old Fashioned Popcorn Balls with Molasses
These old fashioned popcorn balls without corn syrup use molasses for a natural caramel flavor and color, making for a delicious treat straight from Ma Ingalls kitchen.
Ingredients
6

quarts

popped corn

2

cups

molasses

3-4

Tablespoons

butter

for buttering baking sheets, and hands
Instructions
Spread the popcorn over the buttered baking sheets evenly.

Bring molasses to a boil in your large saucepan, stirring constantly. When the molasses is ready at the hard ball stage, drizzle over popped corn.

Using buttered hands, form into orange sized popcorn balls and allow to cool on buttered baking sheet.

Store in an airtight container.
Notes
Make sure hands are well buttered when forming balls. A fun add in option is to use dried cherries or cranberries.