Some of the links below are affiliate links, which means I will earn a commission at no additional cost to you, if you click through and make a purchase. Regardless, I only link to products we use on our homestead or believe in.
In this episode, we're talking to land-buying expert Dave Denniston all about purchasing land for on or off-grid living, ensuring a clean title and affordable options.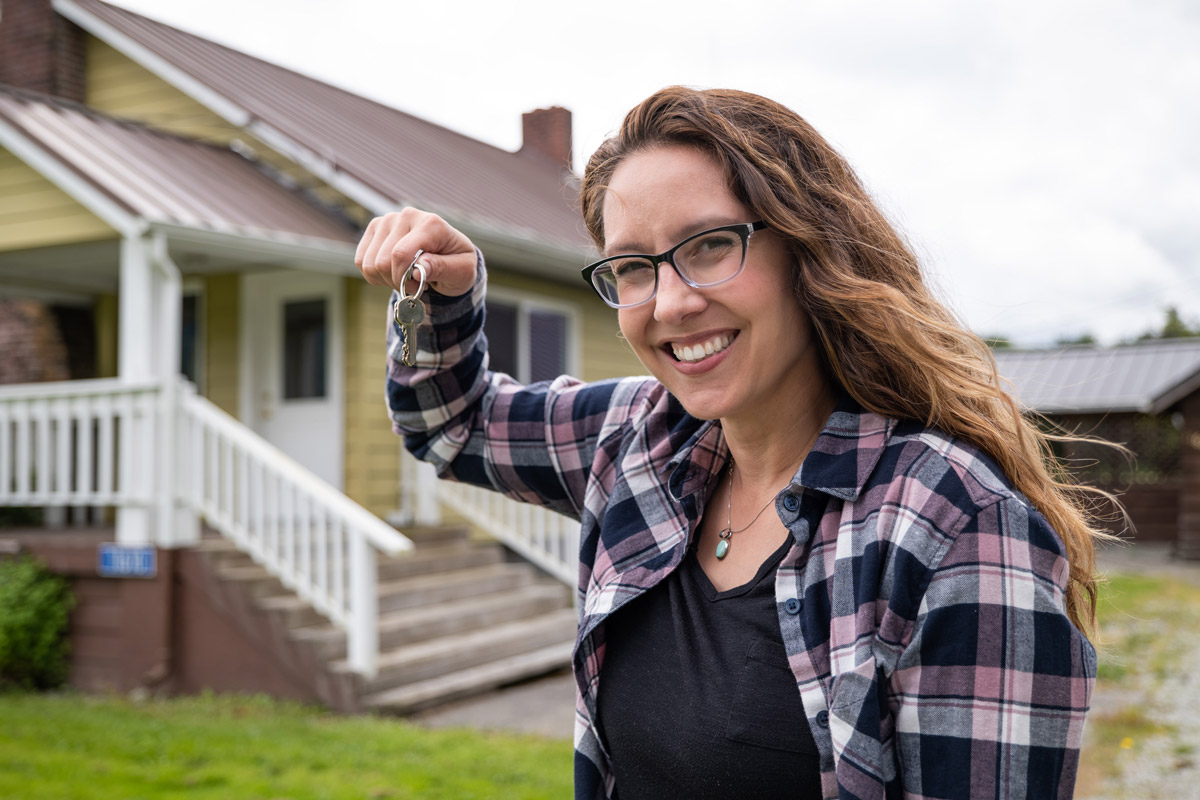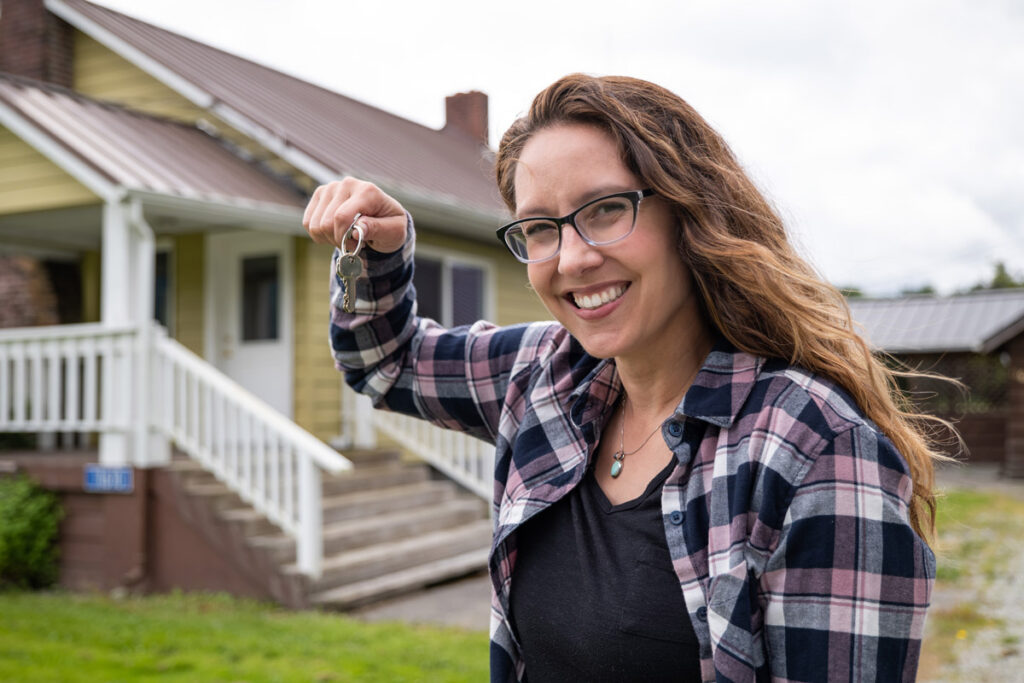 If you've ever wanted to buy land, you may realize early on that it can be an intimidating process.
As you know, earlier this year we bought a 40-acre property up the road from us. Our current home is on land that we purchased from a family member over 20 years ago, and it's on the land where I grew up my whole life.
Because I've lived in this valley my entire life, I know when the floods come, exactly how high the water will get, the direction the winds blow in throughout the year, etc. I know all the little things that may have taken someone else by surprise once they moved in.
Because of this, we didn't need to ask many questions about buying this land. This got me thinking, if I weren't very familiar with buying property or the land for which I was buying, I wouldn't know where to start. And that's where Dave comes in.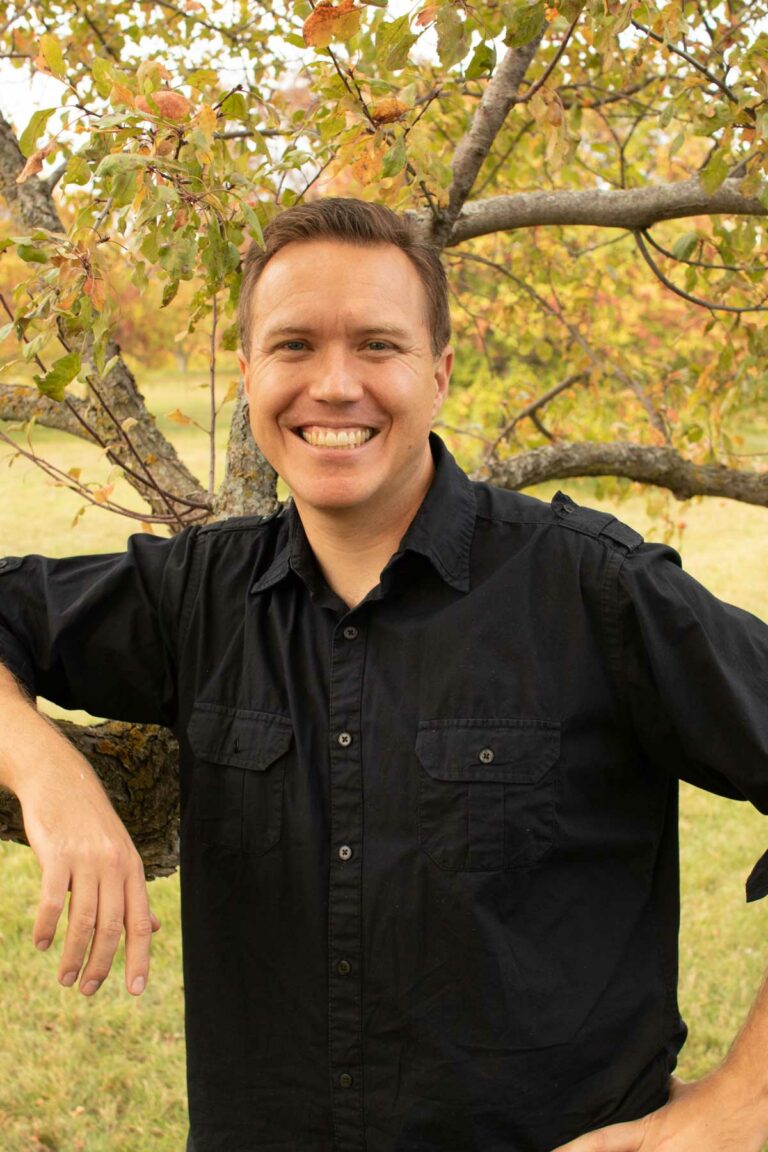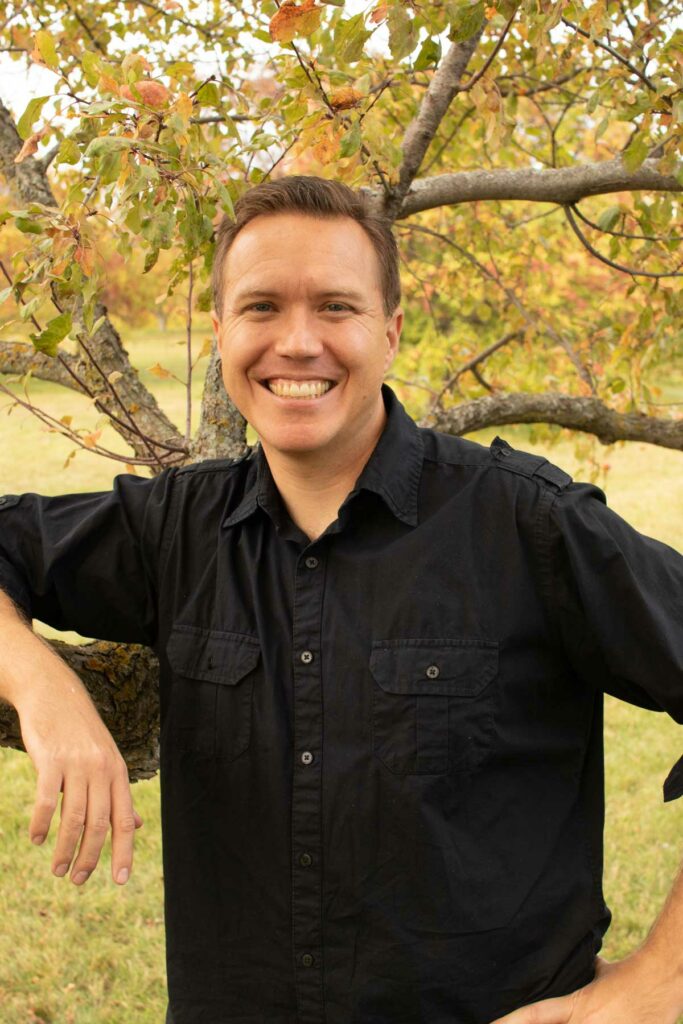 Dave Denniston runs 6 different businesses. He's what I would call a serial entrepreneur. His businesses include three land-flipping companies and he's sold over 921 pieces of land. He currently has 350+ notes where people are paying him monthly for their land.
He can definitely speak to the highs and lows as an entrepreneur and a husband, especially when it comes to taking risks and the hustle it requires to get the job done.
Doing Your Due Diligence
I asked Dave, if you're looking to buy a property in an area you're not familiar with, how do you do your due diligence on property research to know exactly what you're getting into?
He says to start by knowing how much the investment is. If you're buying a piece of property for $3,000, then you probably don't need to worry about doing too much due diligence, as this isn't a large risk.
However, if it's a $500,000 property, you'd better do your due diligence and know exactly what you're getting into!
Basic Due Diligence
When buying a piece of property, there are some basic things you should know about the land before proceeding. This basic due diligence can usually be done from a computer and shouldn't take more than an hour.
Satellite Imaging – Do some basic satellite imaging of the property. Looking at the outline to start. If you have a property that's really skinny, there's usually a setback allowance from the city, so Dave generally isn't interested in land like that. Knowing the basic perimeter can be one way to weed out a lot of properties right from the start.
Confirming Ownership – Confirming the owner of the property is important. Know when they bought it. And can you confirm this person is who they say they are?
Neighbors – Look to see who the neighbors are around the property. Maybe the current owner owns multiple properties in the area and is willing to sell multiple properties.
Taxes – Know how much taxes will be beforehand. Also be aware if there are back taxes. This step falls more into the advanced due diligence, but it's worth mentioning here.
Title – Look at the chain of the title to know how the property has changed hands over time.
Legal & Physical Access – Legal access means whether you have the legal right to get to the property. Oftentimes this is by road, but you need to know whether this road crosses any other property lines. Also, can you physically get to the property? Sometimes roads aren't well maintained by the county. There may need to be a lot of road clearing before you can actually get to the property, and you'll need to factor this into the initial costs. Dave says about 95% of the properties he buys have both legal and physical access. The other 5% are a gamble he's willing to take.
Easements – Do you have an easement with neighboring properties? If you have a landlocked property, you'll need legal easements from the neighboring owners to allow you access across their property to your own. There are cases where properties never had an easement set up, and the neighbors aren't too thrilled about allowing access through their property.
Advanced Due Diligence
If, after you've done your basic due diligence, everything still looks good for a property, then you'll get into the advanced due diligence. This is when you'll likely need to pick up the phone and contact some people to find the answers you're looking for. Though this shouldn't take too long, it can be a matter of days until you have all your answers.
Zoning – Call the county Planning and Zoning Department (or Community Development) and ask how the property is zoned. What does that mean with the county regarding what you can and can't do on the land?
Septic – Are there rules with septic systems? If your property doesn't already have septic, what are the regulations you'll need to know about?
Back Taxes & Liens – Are there back taxes or liens on the property? You'll want to know about this before you proceed with the purchase.
Land Survey – Have the land surveyed. Dave has seen where he's buying a 50-acre plot of land, but when the land surveyor goes out, it's actually far less acreage than stated. This could save you thousands of dollars on a piece of land.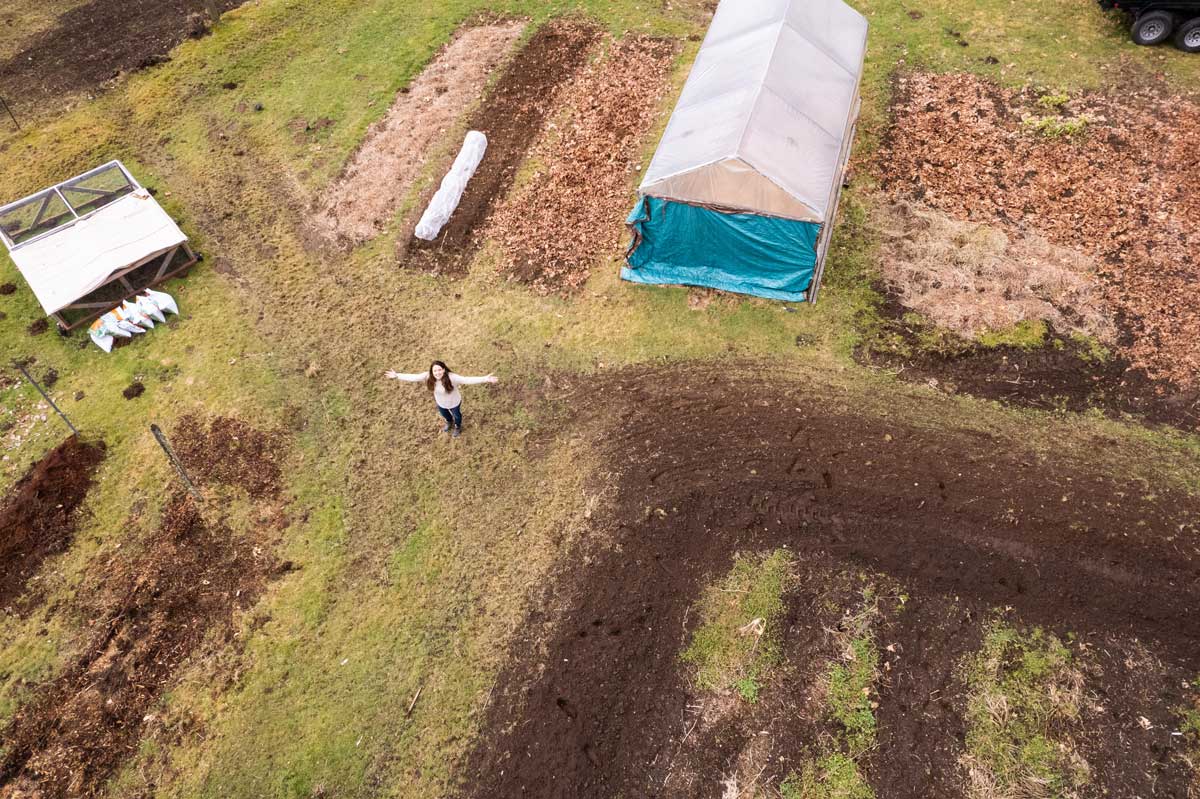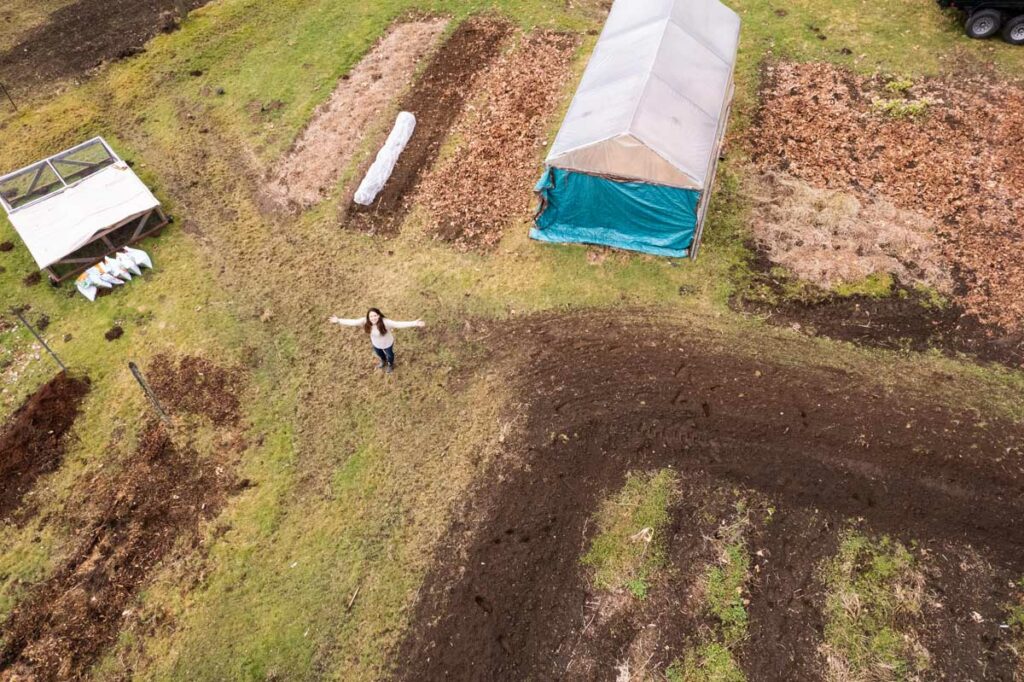 Acquiring Land
I asked Dave to share his process when it comes to acquiring land, and this is what he shared:
Pick a County
Dave's first step is to know the counties he's interested in buying property in. To do this, he figures out what price point he wants for the property size.
Then he goes to a website such as Lands of America or Land Watch and put in a filter based on acreage size and price. This will filter out a lot, then he zones in on a state and a county and narrows it down that way.
Send a Letter
Once the properties are narrowed down, Dave then creates a list and sends everyone on that list a letter. This is called a "Blind Offer Letter."
This can be a great motivator for people who had dreams of building on a property but never actually got around to it, so they're willing to let it go, especially when they don't need to go through the hassle of trying to find a buyer.
Tips for Writing a Letter or Mailer
I asked Dave to share his tips on writing a Blind Offer Letter. He says it depends on how valuable the property is to you. But the first step is to do something that makes yourself stand out. A couple options are:
Do a 3D mailer. Dave has one he sends out that includes a pair of handcuffs. On the mailer it asks the question, "Are you handcuffed to your property?" and includes his name and contact information.
If you're only writing three or four mailers, you could hand-sign them to make them have a personal touch.
Tax Deed Auction
Another way to procure properties is to attend tax deed auctions. These can be either online or in person. Before you go, it's ideal to review the properties on the list.
Take the properties and run them through the basic due diligence checklist and start deciding which properties you're interested in.
With a tax deed auction, Dave recommends knowing your max limits on properties and not going above that. At auctions, you can easily get caught up in the action (especially if you're competitive like me!) and bid too high for something that's ultimately not worth it.
Generally speaking, Dave says that the fewer the number of properties available at an auction, the more competitive that auction will be. The larger the number of properties, the less competitive it will be.
Tax Lien Foreclosures
Acquiring properties through tax lien foreclosures is another way Dave buys land. What happens with a tax lien foreclosure is that someone hasn't been willing to pay property taxes on a property. After a few years, Dave goes in and forecloses on the property.
This can happen when someone has died, and the relatives aren't wanting to go through probate.
This method can often take a lot longer. Dave says about 10% of the properties he buys are from tax lien foreclosures.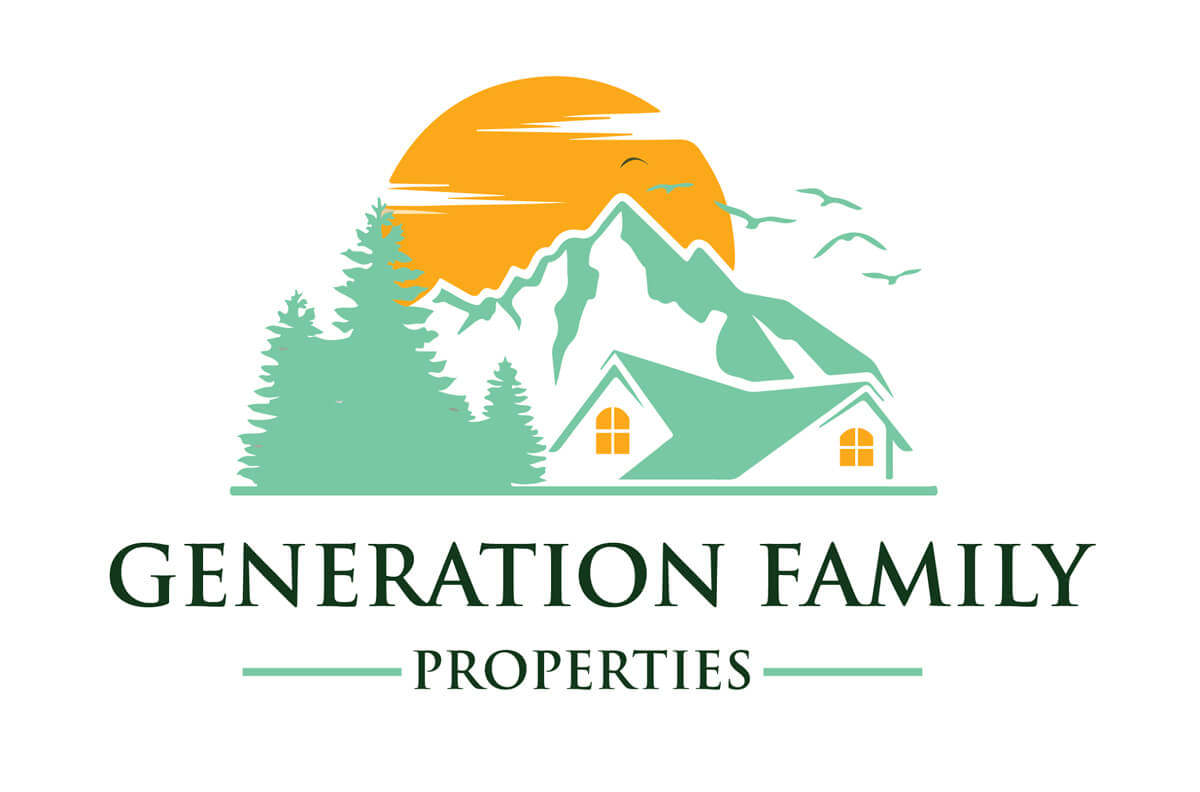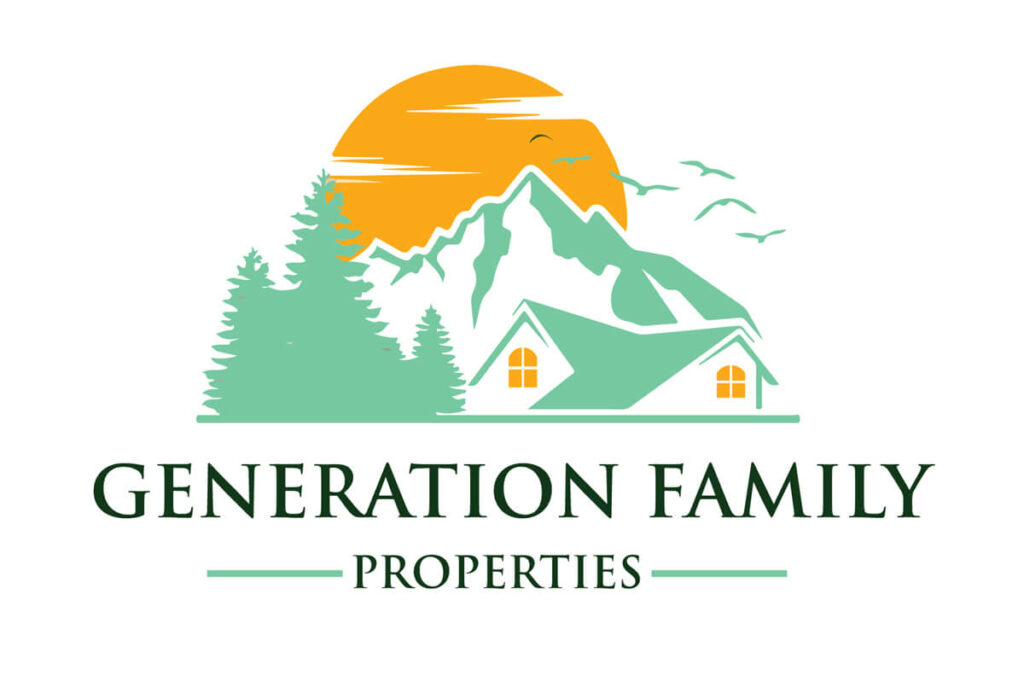 Getting Approved for Land
Most people don't have the cash to go and buy a house or property outright. They usually put a certain amount of money down and make payments through a mortgage.
However, when it comes to raw land, most banks won't give you a loan. So Dave says there are companies like his, Generation Family Properties, where you can get owner financing.
This means Dave's company actually buys the land, and you make payments to him until you've paid for the land. He essentially becomes the bank!
American Blossom Linens
American Blossom Linens is the sponsor for this podcast episode. They're 100% made in the USA and have been in business for over 120 years. American blossom linens make 100% organic cotton sheets and towels.
This past summer I received my first set of sheets and was immediately impressed. They kept us cool during the summer months and everytime I went to wash them, I just couldn't get myself to put on one of my old sets of sheets.
Now I just wash my sheets and put them right back on because none of our other sheets are as comfortable and soft. As we're moving into the winter months, I'm incredibly happy with how warm they keep us as well!
Aside from the sheets, I have my eye on their towels. As I was talking with Janet, the company's owner, she was sharing that there was a drought in Texas, where they source their organic cotton. Due to the drought, the company will run out of organic cotton this year. So if you want to ensure you're getting 100% organic sheets, you'll want to order as soon as possible.
American Blossom Linens offers a two-year risk-free trial on their products. So go and snag yours and get an additional 22% off with coupon code "PIONEERINGTODAY22" at checkout.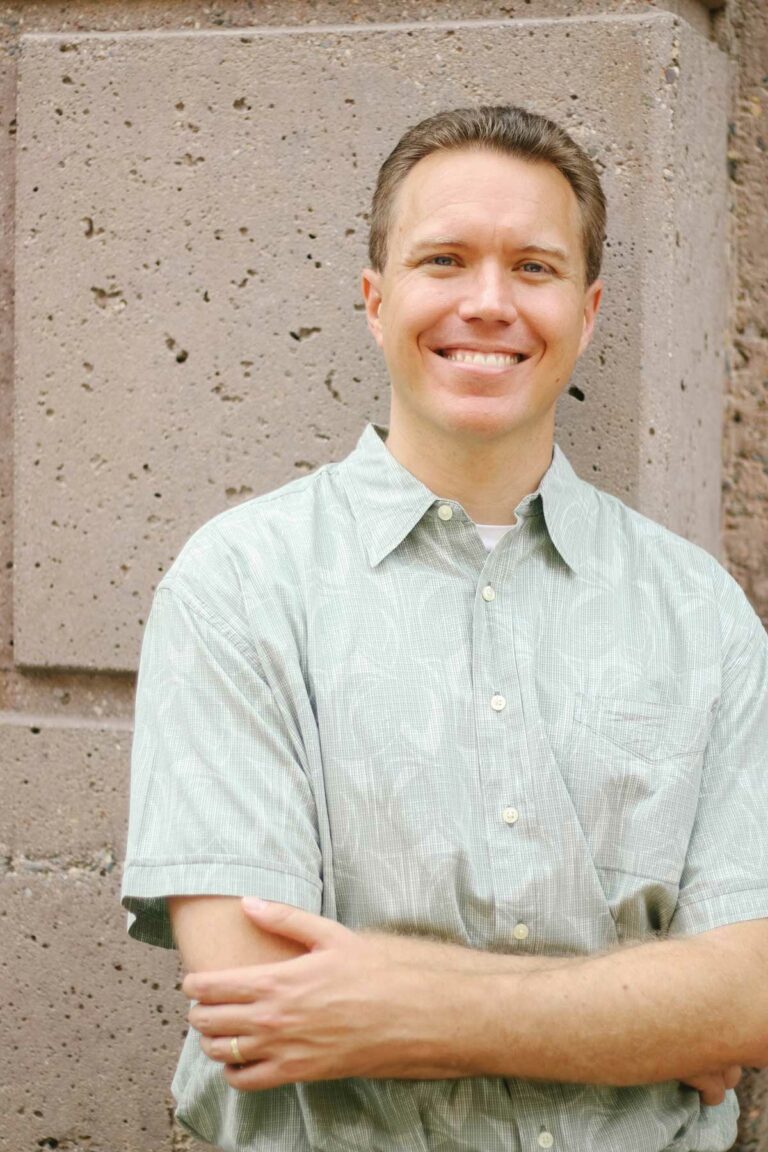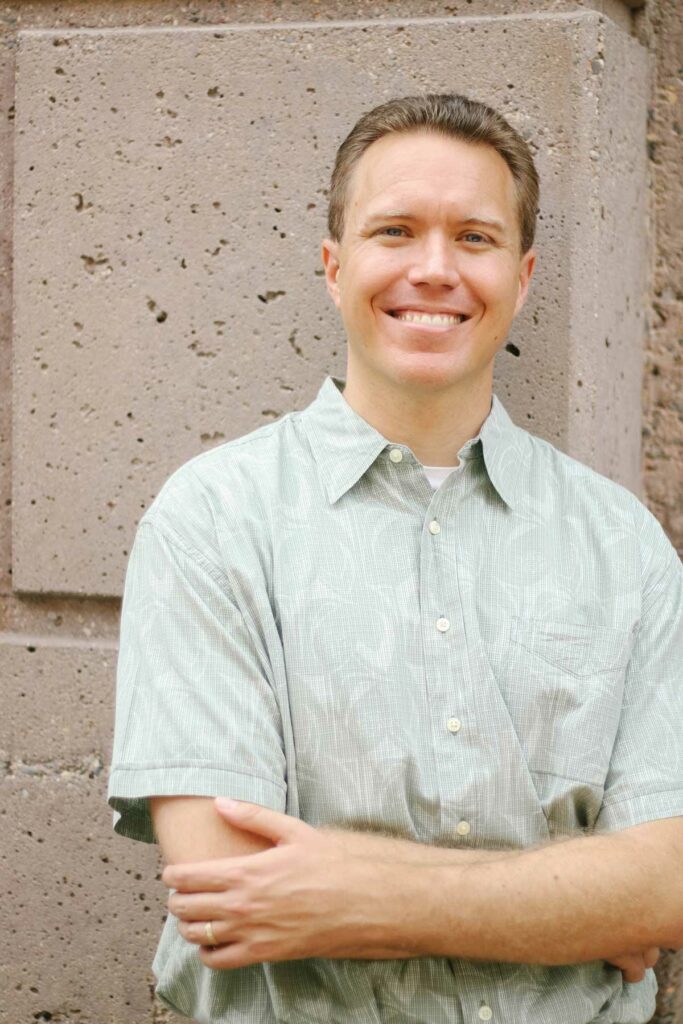 Where to Find Dave
On his website, Generation Family Properties.
His podcast called Land Stories.
If you're interested in getting in touch with Dave, you can reach out to his sales gal, Christy, at sales@genfamland.com.
More Posts You May Enjoy
Melissa: Hey pioneers, welcome to episode number 367. On today's episode, we are going to be talking to a land buying expert. We're going to be talking about different options for purchasing property beyond what we would just consider conventional.
Where you have a real estate agent and are looking at popular websites that have home and property for sale, like Zillow or different things like that. The due diligence steps that you want to take above and beyond just what a title company does to ensure that you are getting a clean title and purchasing property that you can actually do what you want to do there without any complications.
Will also be talking about purchasing land for off-grid living and covering a plethora of things all to do with looking for land and especially those affordable options. Dave runs six different businesses and they are all currently running. He is what I would call a serial entrepreneur, but that includes three different land flipping companies.
He has sold over 921 pieces of land and he also has 350 plus notes where people are paying him monthly for their land. So all of that to say he has a vast amount of experience that just your typical person who is looking to buy maybe a few times in their life, a couple different pieces of property, et cetera, are not going to have.
So I was really excited to get to pick his brain, bring him on the podcast and go over this subject with you because I know one, we just bought the 40 acre farm this past summer up the road from us. So that was kind of our first experience really buying land in years. And the property that we bought that we live on, we purchased from a family member.
So we knew the property extremely well. Obviously I grew up on the property, lived here my whole life, so that's very different than going somewhere where you're not familiar or maybe even looking at buying something site unseen and that type of scenario.
And I know a lot of people are looking to move sometimes out of state, sometimes cross country, maybe across county, just different things like that. So really good episode, one I think that you are really going to enjoy. So I am excited to introduce you to Dave in today's episode. Well, Dave, welcome to the Pioneering Today Podcast.
Dave: Hi Melissa. Thank you so much for having me.
Melissa: Yeah. I'm really excited for this episode because I think that you bring a lot of perspective that a lot of folks who have maybe only purchased a home or two or maybe not even that much property, like the experience that you've got, which I know you're going to share with us just a little bit about your background, really brings a unique perspective that can really serve those who are looking to go more rural or to purchase property for home setting.
I think is going to cover a lot of territory that I don't know the answers to and I haven't necessarily went down this road with, so I'm excited for today's episode. So for those who are not familiar with you, if you want to give a little bit of background and then we'll dive straight into the juicy parts.
Dave: Absolutely. Well, Melissa, it's a long story. I'll try and keep it relatively short, but my background is I have a degree in finance from Seattle Pacific University actually, and your neck of the woods out there.
And I actually helped when I was in college, my parents to manage some rental properties and I hated it. Oh my gosh, can't even tell you how much I hated it. We had a guy that was serving our military in the Navy.
He was based in Bremerton and lived in Manchester, which is where the rental house was, and to try and collect rent, man, this was in 2001, so 20 years ago, the second Gulf War, it was not fun. And so I said, "I don't ever want to do this. My parents can have it, I don't want to touch it."
And so life goes on and I start my career after college and by many different ways ended up finding myself in Minnesota where my wife and I had our youngest daughter. And this little girl, she was 12.4 ounces when she came into the world, if you can imagine.
She came in 23 weeks, gestationally out of 40, barely halfway her skin was translucent. I was there in the operating room just praying and pacing and watching the whole thing go down. Here this little, little thing comes out, makes a little squawk and goes silent.
And I'm just wondering, oh my gosh, just believing she can make it, she can make it. And they rush her on over to the opposite side of the room and they try and stick this teeny, teeny little breathing tube down her teeny, teeny little throat. And they did and she made it.
And from there, really, I had some family loans I was paying back and I happened to stumble across somebody that taught people how to buy and sell land. And being a finance guy, a lot of what land is around is really finance, to be honest with you. And I was like, oh, this is just about pushing paper and making lots of phone calls. I'm not a handy guy. I don't have to repair stuff. I don't have to manage tenants.
I don't have to take care of toilets, all that kind of stuff. I like this. And so I got into it in late 2017 and here we are over five years later and it is been a wonderful journey. It's been a lot of a learning process for me. And so I'm just excited to share some of those lessons with everyone today just in terms of how you make sure you have clean title, what you should look for in due diligence and how to find deals.
Melissa: Okay. Well, I'm excited to hear about all of those, but I have to confess, especially the deal part, we just recently purchased a 40 acre farm a half mile down the road from us. We really wanted it for the acreage, but we are turning a 1916 farmhouse.
We are, as I speak, in the home stretch of finishing up the renovations and then we're doing short term farm stay with it, short term vacation rentals with it. So I am just kind of moving into that realm, but it was very interesting going through that process because one, I do have my eye out now of looking at when things come up available.
But two, I have lived on this road my entire life. I'm 41 years old. And so I was very familiar with this farm because like I said, it's just a half a mile down the road from us and I know this area extremely well.
So there was things that when we were buying the property, I am fully aware of when it floods here, how it floods, how much water that property gets, where the high water line marks are and all of that.
But honestly, by just reading the listing and seeing the things that came through with that, if I didn't have that personal knowledge or talk to someone, if I hadn't lived here, there would've been things that I, and not because anybody was trying to be duplicity, I don't mean that at all, but there were just things that I wouldn't have been aware of and wouldn't have known necessarily to ask and then I would've been taken by surprise come that first large flood event.
So I'm really curious to hear for people who don't have the benefit of buying property, they've lived in the area their entire life. How do you do diligence on things like that?
Dave: Sure. So I think that the first thing that I would encourage everyone to think about, and I do this all the time myself too as I look at different things is first, how much money are you pouring into something? If it's a $3,000 property, well, you know what, you probably don't need to do a ton, a ton of due diligence on it.
If it's 100, 000, 500,000, million dollar property, you sure as heck better do a lot of due diligence on that thing to understand what's going on and paying people to understand about the property. So I would generally encourage people, think about what you're investing into a thing because why spend hundreds of hours on a $3,000 property? You know what I mean, Melissa?
Melissa: Okay. I have to say, where are you finding $3,000 property?
Dave: Well, it's not in Washington, I'll tell you that much
Melissa: It can't be.
Dave: But in certain places in the country like Arizona, New Mexico, Colorado, and a lot of the southwest where it's a little more arid, you can find really cheap properties. Quite frankly, most of those are off grid and you don't have the utilities in place.
Some of them are easier to get to, some of them are tougher to get to. So you can do some due diligence on those kind of properties really easy just by looking at a satellite map, a Google map link or we use a program called MapRight, which helps us see the outline of the property, look it at in a 3D view, check it out.
I think I pay for all of the states in the US to use that tool and I think I pay in 60 bucks a month for that tool. And someone I think could even sign up for a 30 day free trial and then cancel a subscription afterwards.
So MapRight's a wonderful tool just to understand some of the basics. You could look to see is it in a flood zone, is it in wetlands? All of those kinds of things that are so super important on doing some basic due diligence on a property.
Melissa: Okay, awesome. That sounds like a great tool. So when we are talking basic due diligence, like you said, looking is it is in a flood plane, what are some of the other things that, for someone who's in the industry seems really basic, but if you're kind of brand new to that process, they're like, "Oh that's basic. I didn't even know I needed to do some of those steps."
Dave: Yeah, absolutely. So we kind of have two levels, Melissa, when we do due diligence, we do a basic due diligence and then an advanced due diligence. So in basic due diligence, what we do is we're looking at some of the things I was just talking about, looking at a satellite shot of a property, looking at the outline of it.
And for example, if you have a property that's really skinny, usually there's setback requirements from a county. So we usually just kick those properties right out. That's not something that we're going to be interested in if it's really skinny, either long or wide because unless it's a really large property, if it's like a 200 acre property or something, well, it looks skinny, but there's plenty of room for setbacks.
Some other stuff we look for on due diligence is just confirming the owners who is the owner of this property, when did they buy it, can we confirm that this person is who they say that they are? All those kinds of things. We go and we will look to see who are the neighbors around this property?
Hey, maybe this person owns more than just this one. Maybe they're willing to sell several properties that they have to us. So that that's good to take a look at too. We do in basic due diligence, we also typically will look at how much our taxes and then we'll get into are there any back taxes on a property?
Are there any liens on a property? So for example, every so rarely often someone might owe child support and they haven't paid child support and a lien gets put on the property because of all this back ow child support money. The IRS could do that too, by the way, very rare these things are.
Honestly, I've bought hundreds of properties across the US and I have not ran into either of those, but I have talked to people who have. And the more expensive the property, the more likely that's going to be because who cares about a $5,000 property when you owe $30,000 in back taxes or child support or whatever. So definitely look into it.
Another big thing is the chain of title in terms of understanding how has a property transferred over time? What can happen is sometimes someone has passed away and now the property has to go through a probate process. So you don't want to get involved in that and make up a messed up chain of title.
So you want to make sure that it goes through the proper channels and all of that. So we ask a lot of questions around that. Another big one that we look at is the legal access and physical access and basic due diligence, legal access, meaning that can you have the legal right to get to the property? Often that'll be a road.
And so if you look on a county map, you'll see a road that goes right to the properties. Now that road may not be maintained, which is physical access. So is that road actually maintained that you could actually get to the place?
I have seen so many county maps where, hey, here's this planned road, but the county's never plowed this stinking thing and there's all this brush and stuff and it would take a fair amount of investment to actually clear the road. And so you definitely want to be aware of that.
Now legal access, getting back to that, can be a little tricky when you have an easement. Easement, meaning that a neighbor, they have legal access to a road and essentially you have, through an agreement with them, or the prior person does, has access to that road. So you can get into landlocked properties which don't have legal access, don't have physical access, and those are the kinds of things you really want to avoid.
Melissa: Okay. Those are really good. And interestingly with leases, or if it is landlock, obviously it's going to take more effort, I'm assuming time, legal, et cetera. But would you be able to approach the surrounding land owners to talk about a possible lease if you were really interested in the property and that was the only holdup?
Dave: Absolutely. Yeah. I mean, to be transparent, probably 95% of the properties we buy have legal and physical access, or let's say legal access and vast majority have physical too. Every so often the 5% we do buy, and that's just because we get such a sweetheart deal for it.
It's like, you know what, let's just take the risk and maybe we'll sell it to one of the neighbors or maybe someone can work out a deal with the neighbors if they buy it so that they can get access. So you can get a really good deal.
And if you work the relationship well, you be able to get legal access for a couple hundred bucks or less, if you really work the neighbor relationship to get the easement into the property.
Melissa: Okay. So it's not necessarily a no-go, it's a risk you should be aware of.
Dave: Eyes wide open on that. Absolutely.
Melissa: Okay, perfect.
Dave: And-
Melissa: Yeah, I was going to say, I interrupted you on that one, so I know you had a list there, so please do continue.
Dave: Yeah, no worries. And so now you really get into... So let's say everything passed kind of basic due diligence, I understand that stuff. Now you really want to get into nitty-gritty. And everything I've talked about so far for the vast majority, you should be able to do on a computer in 15 minutes if you know what you're looking for.
If you haven't done it before, it might take you an hour to kind of go through it, maybe ask a couple questions, but really the advanced due diligence is now where we start making a bunch of phone calls and we're trying to understand more things about the property. For example, how is the property zoned?
What does that mean with the county in terms of what you can and can't do with the property? I've seen some properties that are agriculturally zoned, yet they're not large enough to actually farm, but you can't put a house on it either and you can't camp on it and you can't use it for recreational use. So it's like a useless property even though it has this zoning to it.
Melissa: Okay.
Dave: So just be very careful of zoning and understanding what that means and minimum acreage sizes within the zoning. And just ask lots and lots and lots of questions to the county planning and zoning department to understand that. Sometimes the planning and zoning department is called community development, but we just call it planning and zoning in general.
So ask lots and lots of questions to them. For example, what's the minimum square footage of a house? Some counties allow you to put a tiny home on there for 200, 300 square feet. Other counties might be 1000 square feet. Some properties are in a homeowner's association, which now not only do you have county rules, but you have HOA rules to deal with.
Some properties might have restrictions on them just from septic requirements. So for example, in New Mexico, anytime you have something under three quarters of an acre, then you cannot use traditional septic, you can only use alternative septic systems. Anything above three quarters you could use traditional septic.
And so you just have to get familiar with what you can and can't do on a property. And just ask lots and lots and lots and lots of questions.
Melissa: Yeah, okay. That is fascinating. So I have to say then, what is considered a non-traditional subject for those smaller properties in New Mexico? Like a composting toilet system, or?
Dave: No, it's not composting toilet. To be honest with you, I can't remember what it is, but it's significantly more expensive. So let's say traditional septic was going to cost you four grand, the non-traditional septic might be 15 to 20 grand to do.
Melissa: Okay. So you're just looking at a lot more money. Okay.
Dave: A lot more money. So you can do it, it can be done. It just is a lot more expensive than traditional. Of course if you have sewer lines in front of the property, well, you don't have to worry about that. But in most cases a rural vacant land, the kind of stuff that we buy and we sell, you definitely have to be aware of that.
Melissa: Yeah, yeah. I would not have realized that there would've been, see this is good to know. I've never looked at property that small, but also really important things that, especially if you're going out of state and looking to move out of state, how different it can be. What you're explaining right now is really interesting.
Dave: Absolutely. Other advanced things, again, we're contacting the county trying to find out are back taxes out on this property? I can't even tell. Even if you go through title companies, many title companies don't do a lot of due diligence. And so I strongly suggest don't rely on a title company. You've got to do some of this homework yourself.
Even understanding permitting processes, talking to someone that surveys the land. I've seen cases where the county and everyone says that, let's say a larger property like 50 acres, it's supposed to be 50 acres, but when the surveyor actually goes out there and does it's like 40 or 45 acres significantly smaller than what's been advertised.
So if you're looking for a larger acreage makes sure you're getting a survey done so that you're on the same page and understanding what is the actual size, because if that's not the actual size then maybe you should be paying less for the property than what's what's actually been put out there by the county.
Melissa: Now speaking of doing due diligence and making sure that you are getting a good deal on things, today's podcast is sponsored by American Blossom Linens. So American Blossom Linens is a 100% made in the USA over 120 years old company and they make sheets and towels. And I have to tell you, I got my sheet set from American Blossom Linens.
Oh goodness, it was this summer that I got them. So I've had them almost six months now. And it's quite funny because every time when I go to wash the sheets, now before that I had about two to three sets of sheets. I would have kind of a thinner sheet set that I would use in the summer months when it was hotter.
And then I had a flannel sheet set that I would use in the winter months, but whenever I was washing the sheets, you'd take the one set off that's dirty, you'd be washing them and then you had the other set that you would put on so that you could get the bed made relatively quickly and put back to Rights until the next time you would swap out your sheets.
Well, ever since I've gotten my American Blossom Linens American sheets, I pull them off, put them in the wash, get them going and then I'll go to pull out the old sheets from my linen closet and I just can't do it. I'm like, nope, I'll just wait for this set to finish washing and drying and then I'll just make the bed.
The bed will just be unmade until then and then I'll make the bed up with them because they are really that soft. In the summer they weren't hot. Now we're moving into winter where last night we got down to about 22°F outside, so cold but not our coldest temps that we ever get.
And I just really love these sheets. For 20% off make sure that you use coupon code Pioneering Today 20, that's Pioneering Today, 20 for 20% off your order. And though I have been talking about and loving the sheets, they also make organic cotton towels and I definitely have my eyes on their towel set.
One of the things when I was talking with Janet, who is the owner of the company is there was a drought in Texas where they get most of their organic cotton in order to make these 100% organic sheets.
And so because of the drought, if you want to ensure that you are getting the 100% organic sheets, you do want to order as soon as possible because they will be running out of the organic cotton and they are working really hard to source sustainably grown cotton that is using the least amount of synthetic pesticides, et cetera, on the crops to make the sheets.
But if you're like, I only want a hundred percent organic sheets, then you do want to make sure that you order as soon as possible because that stock will be running out shortly. And unlike so much of the stuff that is available in stores today, they actually have a two year risk-free trial.
Yes, you heard me right. Two year risk-free trial on their products. So go and snag that 20% off sale and coupon code and get yourself a set of the American Blossom Linens bedding. Okay. Onto today's episode. So aside from the listed, definitely calling, checking on back taxes if those are owed and the surveying, how are you actually finding these properties?
Other than what seems really obvious looking on Zillow or different real estate things, but especially if it's not in an area that you live where you would see a for sale sign going up. But you had mentioned at one point, I think you had mentioned, I should say, where sometimes you can get properties at an auction.
Or if back taxes haven't been paid, is there so many years worth where then the county would auction them off or courthouse steps, auction on properties, kind of diving into those realms of finding properties at perhaps a better deal than you would get if someone is just the conventional ways that people would be familiar with buying property.
Dave: Yeah, no, great question Melissa. I think really what we do, so let me talk through my process just so everyone can understand how we buy land and then I'll talk about how I would do it if I was in someone's shoes that might be listening to this wanting to own land.
So what we do are several different ways of acquiring land. First thing that we do is we figure out what counties are we most interested in. And we do that by figuring out what price points do we want to buy land.
And so we go to a website like Lands of America or LandWatch or some website like that and we go and we do a filter based on acreage size and price. And then we zone in on a state and then we zone in on a county and then we might start asking the county some questions, kind of researching some properties.
So for me it all starts with the whole wide enchilada. Maybe someone is just interested in Washington, you could just focus on Washington, but really price point is a huge deal. And so after you've kind of figured that out, then what we do at that point is we will get a list from a website like Data Tree of everybody that owns raw vacant land in XYZ acreage size, let's say, one to five acres in that county.
And then we send everybody in that county that owns the kind of property that we want a letter. So it's called a blind offer letter. So we put in there an actual offer for their property. So it's a great way for people that, you know what, maybe they had this dream of building on a property at one point and they just never realized that dream.
Often a lot of our folks are people that have had some life experience and they bought this property and like, ah gosh, the kids don't want it, I don't want it, I just want to unload it. So that's where we come in and we're able to buy something at a discount.
Other times it might be that we go and we go to a tax deed auction where, again, there's a particular county that we like to buy property in. And so we go and participate either online or in person, depending upon the county. And we go and review this list of all of these properties for sale.
And then we go and start looking at some of that basic due diligence stuff I was talking about earlier to figure out, okay, which properties do we want? So at least we know it kind of passes our basic due diligence standards. I don't want the property that doesn't have legal access, a property that doesn't have physical access.
I want to make sure it has that, at least for me, looking at a satellite map. And then we go and bid on those properties and quite often we don't win what we were hoping to, but other times we do. And when we do, it's often at one third, maybe one half of the market value, which then we can go and turn around and sell.
So for someone that's looking for a sweetheart deal, you just have to do your homework ahead of time. Realize some properties are far more competitive than others. If you're bidding against someone that owns the neighboring property, they're probably going to be willing to pay a lot more for than you and it might go for above a market rate.
So you just have to be careful and choosy and just know what your limit is and what you're willing to do. And if you want to get a deal then you just have to be established and, hey, this is the max I'm willing to do. So that's a tax deed auction. And probably out of all of our properties I would say we've gotten 20% through tax deed auctions.
Another way that we acquire properties are through tax lean foreclosures. And so what happens with the tax lean foreclosure is someone hasn't been willing to pay property taxes on a property and after a few years then we can come in and foreclose on the property because maybe they died and their heirs don't want to go through probate.
Or maybe they just said, "Screw it, I don't care about this property, I just want to be done with it." And so we end up getting properties that way. That's a lot longer of a timeframe, but we can again do some of that basic due diligence stuff to kind of check properties out ahead of time.
And I would say tax liens are probably 10% of the way that we buy properties. So for the most part it's mailers or people coming to our website or whatever of the ways that we acquire property.
Melissa: Okay. That's really interesting that it could run the gamut on getting it a third beneath market value or in some cases could even go up and over. I'm really glad that you showed both sides of that coin because I think a lot of times you think, oh, it's always going to be a screaming deal, but that's not necessarily the case.
Dave: No. No, no, not at all. Sometimes I'm like, are y'all people crazy? You're just handing the county over thousands and thousands and thousands of dollars just for fun. I don't know.
I mean, I suppose if you really love a property and you've been waiting for it your whole life, sure, I get it, but for me, I'm going to be very selective about what I'm going to buy.
Melissa: Yeah. Okay. I have to say I've only been to a couple of auctions and one was a farm auction and there was mason jars involved and I won.
Dave: Nice.
Melissa: But I knew the value of what they were, they were, oh yeah, antique. The old, old ball antique blue glass, that there was half. I mean, there was varieties I'd never seen before, but I did... My husband's looking at me like, how are you going to go? Because there's that I'm naturally competitive, to be honest.
And you can get caught up in the emotion of it. And of course, I mean, we were just talking, I think I ended up 100 bucks for, it was seven cases of canning jars and over half of them were antiques.
So it was a very good deal of time, but I mean, that was nothing and compared to the thousands that you would be talking about with properties. And so just bringing that, really knowing what you're willing to pay, what it's worth and not getting caught up in that atmosphere because it can be easy to do.
Dave: Oh my gosh, yes, absolutely. And for me, as someone that buys and sells land all the time, when I go to an auction like that, I really don't want to walk away with nothing. I've just spent time and money to fly out here from across the country, I'm going to get something.
And so sometimes you have to be patient, but I've been to auctions where I walked away with two or three properties where I was hoping to get 15 and I paid more for those ones than I would've liked to, but I still got them at a 50% discount. So just be careful.
And I would say as people look at the auctions, generally the smaller the number of properties, the more competitive that auction is going to be. The larger the number of properties, the less competitive it's going to be. So for example, in Mojave County, Arizona, there was an auction where there was 10,000 properties up for auction on an online sale.
And so I worked my tail off. We were actually on vacation with the family and I was working when I was supposed to be taking time off. And really it paid off because we ended up acquiring 350 different pieces of land. But I put a awful lot of time, energy and effort into that particular auction just because I knew it was such an opportunity.
And I got plenty of properties for 200, 300, 400 bucks that on our end we were able to sell for 3,000, 4,000, 5,000, 6,000, 7,000 bucks. And that was just because there was such a quantity available that there was plenty of meat at the table for everybody that wanted to compete. And someone like myself that buys in bulk, I really could move the needle on my business in that particular case.
Melissa: Yeah, very interesting. Just the thought that you could buy property for just hundreds of dollars. I have a hard time wrapping my head around that for what our current real estate market is is where I live. So I'm fighting this, just very fascinating.
One of the things I kind of want to circle back around to, for someone who is just an individual buyer, this is just them looking for some family property in most cases and in probably a residency that they're looking to move there and to live there and raise their family. And that is, you guys do mass mailers.
You have a letter that you said that you send out and you guys will acquire property that way. So I'm assuming if you're just an individual is there any tips that you would say to include in a letter?
So say I really want to move to this specific area, to this county and I find a couple of pieces of property that just seem perfect, maybe it doesn't look like they're being farmed anymore or maybe it doesn't look like anybody's really there or it's undeveloped, whatever it is that I want this property and I look up and find the property owner.
Do you recommend trying to call them? Do you recommend sending a letter? And what would be some tips that you would put into the letter that you've seen maybe help plead the case or are more effective doing that type of thing?
Dave: Yeah. Well, I think some of it just depends on how valuable the land is and how much it means to you. So let's say that you really love the property, or maybe two or three of them, a small number of properties. What I would recommend that someone do is do something to make yourself stand out.
So for example, you could do something like 3D mail where you, like for example here in my office I have these plastic handcuffs where you could have a letter that says, hey, are you handcuffed to your property? And this is this bulky little package that has the handcuffs in it. `.
So you could buy those for a few bucks and include that in there with your phone number. And if you're just doing three or four of them, I mean, heck you could hand sign them and include your cell phone and stuff like that. So you could do something like that to really stand out from other folks.
The other thing that I would do knowing what I know for folks is you have to take a look at other situations that maybe you just don't have the cash that you want to buy a property and you're not going to be able to get a loan from the bank because very few banks will actually loan on land unless it's like income producing.
If it's a farm that is a working farm that has crops on it and whatever, you definitely could get a loan from a bank, I would think on that. You're probably going to need 30 or 40% down to do it. But otherwise what you might want to look into a company like ours, if you go to a website like Lands of America or LandWatch or you go to our website, genfamproperties.com, you could do owner financing through somebody.
So me, I can act as the bank for people so they don't have to get a loan from the bank. They can essentially get a loan from me. So let's say that we have a property that's worth 30,000 bucks, well, maybe they end up putting 6,000 or $7,000 down on the property and then they finance the rest.
So that's a great way for folks to do it when they don't have the capital, maybe their credit isn't entirely there, or maybe it already is, but they just can't get a loan from the bank for a piece of land that they're not developing today. So that's a great way to do it too for folks that want to buy properties and don't want to have to take the effort to mail or whatever.
Melissa: So there's lots of options out there and I like that we're kind of covering more than what you would just typically think, which in most cases is going to the bank, getting pre-approved for a certain amount on a typical mortgage loan and then just going out to a real estate investor or agent, I mean, and going that route.
So there's lots of options. One of the things that I'm curious about is some of the land you're able to get cheaper when it doesn't have utilities, so off grid living type thing. And there's definitely some folks, home sitters who are actually really interested in that.
That is a very desirable goal for them. So do you have any words of wisdom or experience when you are specifically looking for off grid living type deals or maybe things to be aware of or different things in that scenario?
Dave: Yeah, so off grid living. So what I would recommend for folks to do that a lot of our properties are off-grid properties. I would get back to some of the stuff that I said earlier about zoning in terms of being aware of septic systems and what you can and can't do on the property. Minimum square footage, all that kind of stuff.
And then be thinking about if you don't have electricity, electrical lines, if you don't have a water line that's running to your property, well, how are you going to get those things? Commonly what I see a lot of folks do is they will get, for example, a septic system.
They will get for energy, they might get solar, they might have a generator to back up because on solar, well, maybe you're in Washington where typically there's 90 or 100 days straight of clouds out there, you might want to have a generator to back it up. So understanding the different kinds of systems and your needs.
A septic system for someone living in a tiny house or a water thing in there, a cistern, for example, or if you're drilling for a well, that can really differ based on your family size and your needs. So you really have to understand what those needs are for you and your situation and getting the right system around that. Does that make sense, Melissa?
Melissa: Yeah, yeah, it definitely does. And I would kind of assume too with a lot of the off-grid properties, especially if they're set further back, because I know that's something that's really cost prohibitive for a lot of folks. Even for us when we were putting in our land, is putting in the power lines, especially if you live really far back because it's by the foot that then you get charged to put in the power.
And so there can be a lot of more remote pieces of land available, but the cost to put power to them, people just can't afford it. And so you have some people who bought the property, thought they were going to get the power put in and then realized that costs associated with it are like, oh nevermind.
And they might use it for camping, at least in our area, it'll kind of be more of a recreational piece of property once they realize the cost associated. But then it comes time that they go to sell it and they can't ask, they can't get as much from it because it doesn't have the developments on it. But if you're willing to live off grid, you can get some really great pieces of property at a much lower cost than the same property, but that did have power put on it-
Dave: Absolutely.
Melissa: ... at all the things. Yeah. So for people wanting to go to find out more about what you guys do, who would maybe have more questions, those types of things, where's the best place for folks to connect with you?
Dave: Yeah, absolutely. They can definitely go to our website, which is genfamproperties.com, which stands for Generation Family Properties. So Golf, Echo, Nancy, Frank, Apple, Mary propertirs.com, and we have all of our properties listed there. I also have a podcast called Land Stories, which I think we've been doing it a couple of years.
We put in episodes every couple of weeks. And so we have a lot of really wonderful information that of course we touched on today, but didn't have a chance to fully get through. So I would definitely recommend checking out all of those things. And if someone really wants to get into the nitty-gritty of a property, I have a sales gal, her name is Christie. So if you want email her, you definitely can email her sales@genfamland.com.
Melissa: Great. Well, Dave, thank you so much. This has been really eye-opening and fun to see all the different possibilities and ways. Is there any final bit of wisdom or things that you would want to tell people who are listening on this subject?
Dave: No, Melissa, I think we touched on a lot-
Melissa: We did.
Dave: ... of things in a very short time period. So definitely folks have questions, they want to talk more. Definitely, please do. Feel free to reach out, would love to help you out and look forward to hearing from everyone and hear what they thought about the podcast.
Melissa: Great. Well, thank you so much. I really appreciate it.
Dave: Thank you.
Melissa: Thank you so much for joining me. I hope that you enjoyed this episode and I can't wait to be here back with you next week. Blessings in Mason jars for now, my friend.
Sign up to receive email updates
Enter your name and email address below and I'll send you periodic updates about the podcast.