Some of the links below are affiliate links, which means I will earn a commission at no additional cost to you, if you click through and make a purchase. Regardless, I only link to products we use on our homestead or believe in.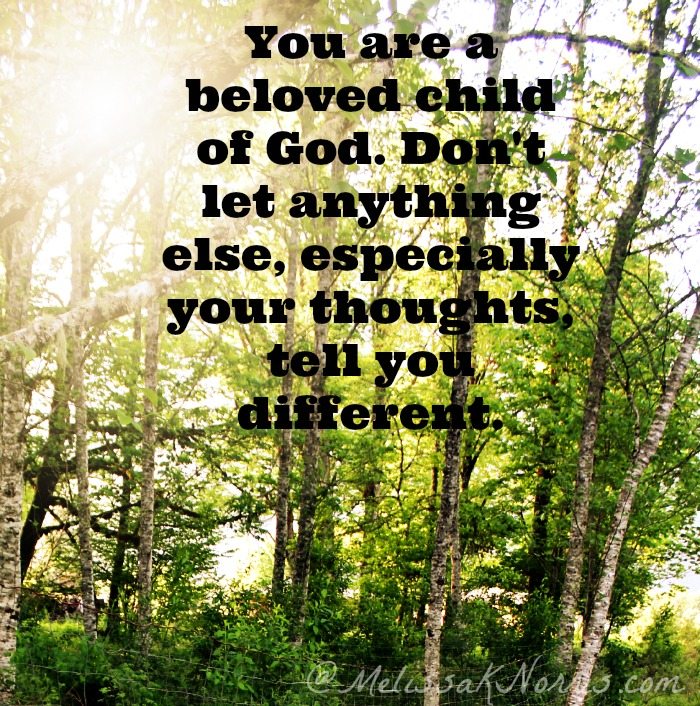 You know that saying, sticks and stones may break my bones but words will never hurt me? Here's the thing, words can hurt, but they can also heal. It depends on which words we decide to listen to.
This past week, I had an ugly word used to describe me. A hurtful word. A word my grandmother would have threatened to wash your mouth out with soap over.
Even though I knew I didn't deserve that word, it stuck with me through the day. When I least expected it little snippets would sneak into my thoughts. Maybe you really are like that.
Everyone thinks that, most people just won't say to it you.
Tears burned my eyes. Much as I wanted to shake those words off, they kept hurting, like a brush with a batch of young stinging nettles.
Then I heard another voice. Beloved. Child of God.
This time tears of gratitude filled me. I'm not those ugly words and neither are you. Don't let them take over your thoughts or heart.
God doesn't accuse. If you have an accusing thought, it's not from God.
I don't know about you, but I'm choosing to listen to the voice of truth. The voice of words that heal, even when words have been used to hurt.
Because I serve a God of redemption. And He cares about how I think of myself. He cares how you think of yourself.
Don't let the enemy use words to hurt you.