Some of the links below are affiliate links, which means I will earn a commission at no additional cost to you, if you click through and make a purchase. Regardless, I only link to products we use on our homestead or believe in.
Fall is the perfect time of year to get a jump start on next year's berry harvest. The beauty of berry bushes is they truly require very little care for the reward of buckets of fruit. Now is the time of year to do a quick evaluation on the health of your plants and prepare them for next spring's growth. You ready, let's get those bad boys whipped into shape!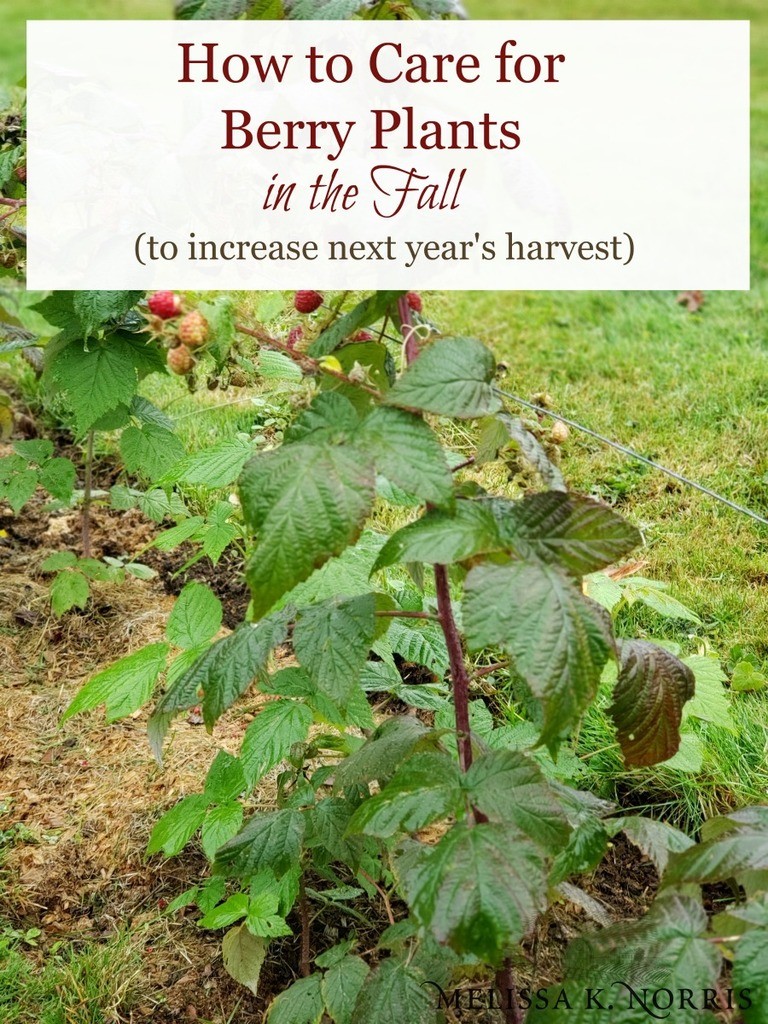 Listen in below to the full podcast, Episode #205 How to Care for Berry Plants in the Fall (to increase next year's harvest) of the Pioneering Today Podcast, where we don't just inspire you, but give you the clear steps to create the homegrown garden, pantry, kitchen and life you want for your family and homestead.
How to Care for Berry Plants in the Fall (to increase next year's harvest)
Look at Your Plants
One of the first things I like to do is an overall assessment of how the plants are doing. For example, we planted two Elderberry bushes two years ago. We didn't get any fruit this year, but we should see some fruit next year as the plants continue to grow and mature. These two bushes are approximately 6 to 8 feet away from each other, so they are getting the same amount of sunlight. Interestingly enough, one of the plants is doing really well, while the other is really struggling since we planted it two years ago. I found that the one that has been struggling almost looks like it's getting sun-scorched. I also observed that the bush that is struggling has sandier soil than the other bush, even though they are only 6 feet apart.
To help the soil retain more moisture, I added some:
But after the second summer in a row of not seeing much improvement, I have decided to move the bush to a different location in hopes that it will do better in a new area.
Fall is the perfect time to move or transplant any plant because this is the time they begin to go into dormancy. Now you can also do this in the late Winter as well or very early Spring, just as long the ground isn't frozen, and there isn't snow on the ground. But you do need to move them before the buds begin to break.
Finding the Best Place for Your Perennials (the first time)
Ideally, you want to plant your bush or tree in the best possible place because as some fruit trees and bushes (perennials) mature, their roots get established. If, for some reason, you decide to transplant the tree at this point, there is a possibility that it can set you back a year before you get a fruit harvest.
Berry Plants
The great thing about berry plants is that they don't take as long to start producing fruit. For example:
Raspberries – If you have an autumn bearing and you plant them in late Winter or early Spring, you'll get some fruit that year. If you have a summer bearing, you'll have to wait until the second year.
Elderberries – You'll have a fruit harvest by the second or third year.
Strawberries – These will produce fruit right away.
Blueberries – You'll want to wait about three years before you let the plant fruit out, so it has time to establish a good root system.
Amend the Soil
The last thing I like to do is to amend the soil on all my bushes and trees. I add some compost with manure, and I put some mulch around them. This also helps with weed control. The beauty of doing it this way is that I don't have to worry about the manure still being "hot." Since I'm putting it on top of 2-3 inches of mulch that is already down, the manure won't go directly to the roots. This is especially important with chicken manure because you don't want to run the risk of burning the roots with the high nitrogen rates that you find in chicken manure.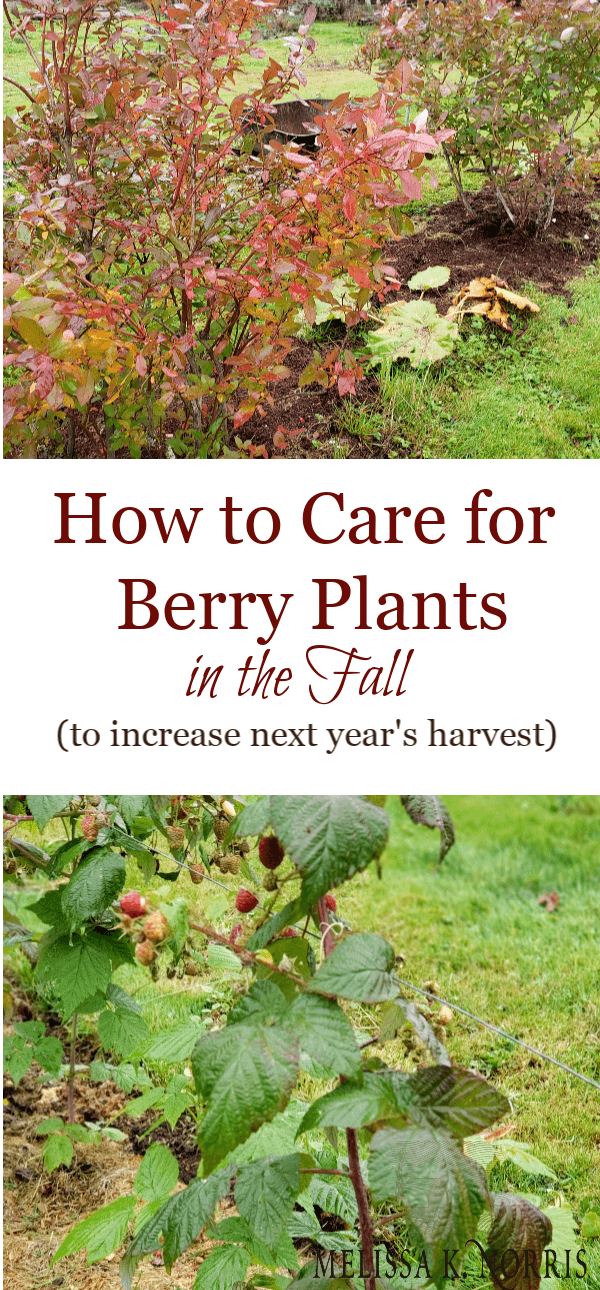 I hope that you found this post helpful. As you can see, the Fall is the perfect time to evaluate each bush and tree and make any changes needed then so they have the highest chance of success! If you are want to learn more about organic gardening sign up for my Organic Gardening Workshop! This is a workshop where I'm giving tons of tips, and you do not want to miss it!