Are you ready, here's 14 things you must do for your best homesteading year in 2019.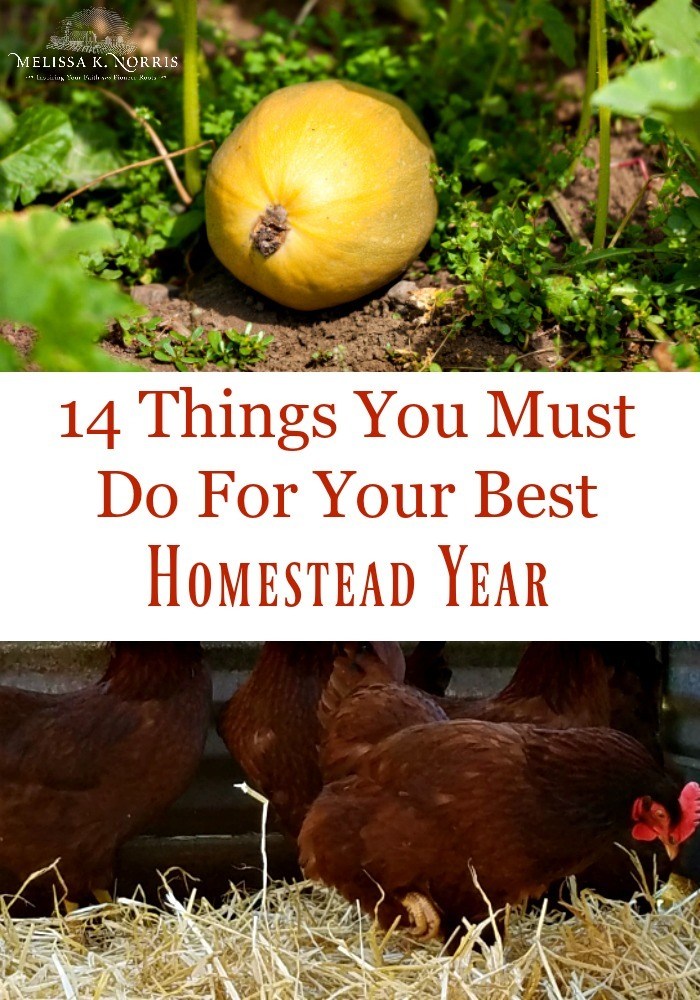 Listen below to, Episode #164 – 14 Things You Must Do for Your Best Homesteading Year in 2019 of the Pioneering Today Podcast, where we teach families how to grow, preserve and cook their own food using old-fashioned skill sets and wisdom to create a natural, self-sufficient home, with, or without the full-on homestead.
The very first thing to do is evaluate what you've got before you plan and move forward. But before you start, I've got an episode —–>episode number 124 <—– where I outline my tips for how to plan your best garden and harvest for a year's worth of food. Now, once you've done that, that's going to give you your base game plan.
There are a few categories when planing out your homestead for next year.
Raising food
The first place we start is with the food that we're already raising. We always go back and evaluate how much food we have left from last year's growing season. This applies to not just our vegetables, but also to our fruits and our herbs. Both culinary herbs and also those we grow for medicinal purposes.
Next I see where I'm going to be adding in new items. I try not to overwhelm myself, but I do like to add in one or two new things every single year.
For example, last year we added in thyme and calendula. This year, I want to add some of my own Stevia. Look into raising more…
Fruit Production
With our fruit production, not only do I take this time to look at whether I need to increase the number of plants that we have, but I also plan out our pruning schedule and maintenance care. We want to make sure that we are getting the absolute most amount of harvest from everything that we have planted rather than just adding more and more.
Pruning and Amendments/Improvements to soil
Now is the time to not only pick out what you're putting in this year or adding anything new in, but also to do any type of amendments and improvements. When it comes to fruit specifically, we always prune ours in the late winter/early spring or mid-winter early spring. The reason for that (and not pruning in the fall) is twofold.
I am too busy with getting the rest of the harvest up, preserving it, and butchering time. Also, there are some things that you actually should not prune in the fall.
Depending on where you live, if you prune in the fall, you open up the tree or the plant. This is not only fruit trees, but also some of your perennial hardy or twiggy woody herbs and/or different fruit plants and bushes that we don't really consider a tree… such as a blueberry. The plants don't have time to harden off and protect themselves when the hard frost come and they are more apt to be damaged. Also, depending on where you live, pruning in the fall will open up the tree where you've made the cut and they're more susceptible to getting different diseases.
The other reason that I like to prune in late winter and early spring is because I can see where all of the new leaf buds, fruit clusters and spurs are. This helps me prune more accurately for a larger harvest.
Also, while you're planning, figure out if you need any additional tools. Do you have good pruning shears? If you put your trees and your bushes in when they were young, they grow and those branches get larger and larger. So you may have started out with just a little pair of hand loppers or shears, but now those trees have grown, and you may need to invest into some bigger pruning equipment. I find these pruning loppers to work well for out 10-year-old trees.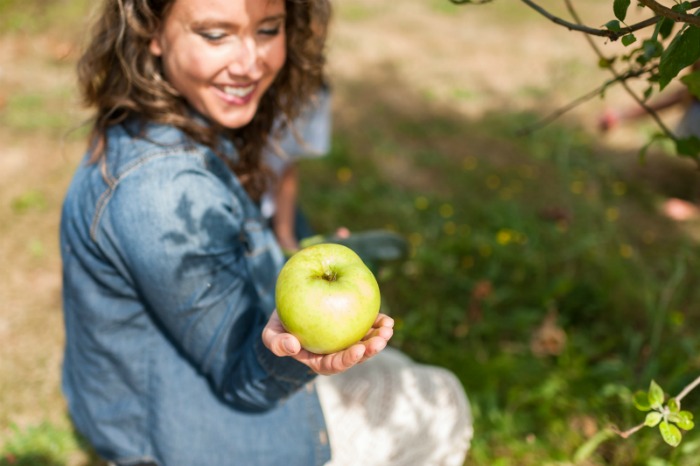 Planning/ordering new trees
On the subject of fruit trees, this can be a great time (in late winter/early spring) to put in new varieties or transplant some. Of course, if you have a couple feet of snow or the ground is frozen solid, that's going to inhibit things for a while. But before trees break their dormancy and begin to leaf out, that is the time to plant and transplant them.
Also, if you need to order any, it's a good time to do that when you're planning. A lot of online nurseries, when you punch in your zip code, they won't even ship the item if it's a perennial until it's time for it to be planted. But you can place those orders now while you're thinking about it and get it done, then they will ship out when it's the appropriate time.
Pollinator plants
It's also a great time to evaluate your fruit trees and see if you had any pollination issues, and see if you need to add in any new varieties. Just a note, even your self-pollinating plants. You will get a better harvest if they've got some other varieties nearby.
Soil Testing
If you had any crop issues, things like blossom end rot or things just weren't growing very well, it's a good idea to get your soil tested by a lab. It's best to do it in the fall, but now is still a good time. And if you do it now, you still have time to amend the soil way before planting time.
A lot of amendments take time to break down into the soil so that they're actually available in the soil for the plants that you're putting in to be able to absorb and use the nutrients you've added. I've got episode —–>number 135<——, how to test your soil Ph and mistakes to avoid when amending acidic or alkaline soil.
Perennial Plants
This is a great time to plan out if you're adding in any new perennials and/or creating an actual perennial bed. These plants are wonderful because you plant them once and provided you take care of them, they continue to provide you with food and crops for years and years to come.
The majority of fruits are perennials, but there are also some vegetables. I've got an —–>episode number 132 <—– about perennial plants to increase food production with less time. So make sure you plan:
What you are putting in.
Where you're going to be putting them.
Soil amendments and any prepping you need to do to create the bed or the area where you're putting them in.
This planning is especially important with perennial plants because ideally, you only want to plant them once and have them be in their permanent location. You can transplant and move perennials, but it does set them back for the amount of harvest you get.
Preserving
It depends on your climate and where you live, but I'm going to say that, for the majority of the US, this isn't our big preserving time. Instead, it's a great time to look at the food that you've got and what you want to do for next year and come up with a plan for that.
I've got you covered in —–> episode number 147<—– with a step-by-step guide to planning and preserving a year's worth of food.
Fruits and Veggies
See what you have after the harvest. For example, dehydrated cherries are my favorite. But I only have one quart jar left. I know that this year I need to double or even triple the amount of cherries that I dehydrated last year because I'm having to only eat a couple at a time in order to stretch them out and make them last as long as possible.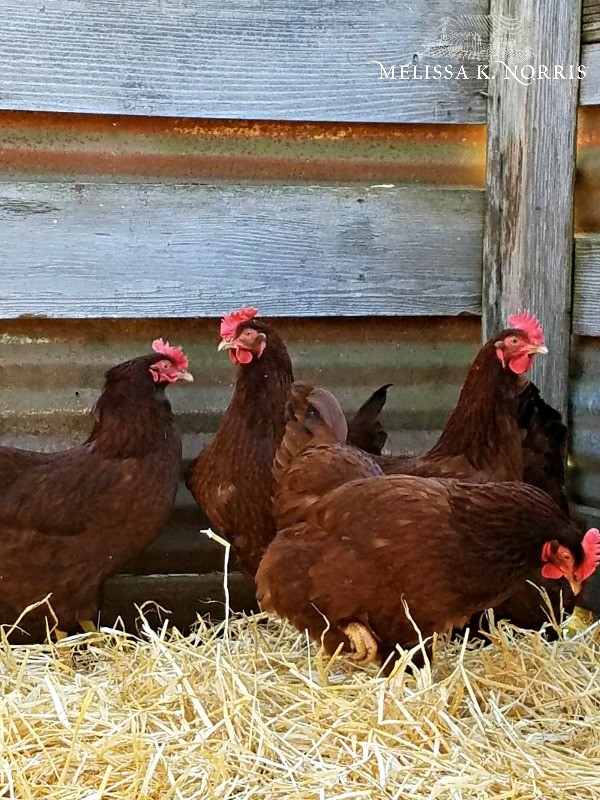 Livestock
Let's talk livestock. Some of you may only be doing fruit and vegetable and herb production and that's fine, but I know there are others of you out there that are wanting to either expand the livestock that you have on your homestead or bring some in for the very first time.
My husband and I were just discussing last night how many meat chickens we need to bring in this year. We took this past year off of raising meat chicken, because we had such an abundance still in the deep freezer and we needed to go through what we already had.
So when you evaluate what you've currently got in your freezer, this also pertains to meat. Same with Pork.
I make sure I have:
Contacted my breeder for an order of piglets.
Put in my planner when to order meat chickens.
So if you're looking into raising livestock and it's something you need to order from somewhere else, now is the time to figure things out.
Decide what you are raising this year
Get in those appropriate calls or even find a local breeder (via contacts, social media, research, etc.)
Fencing & Building
This is also a good time to evaluate your fences, your pens, your structures, your feed, all of those things. Evaluate your fencing and pens. Maybe you fencing that has to be repaired, or you are looking to do improvements and changes.
Not just with livestock, but this could be a new building, a shed, a garden bed or even increasing the size of your garden plot. This is a great time to plan all of that out and plan when you're going to be doing it. Then you can organize your plan around the seasons.
Finances
Yes, finances, because you are going to need money (unless you're able to barter) to do the improvements on your homestead. Finances are going to dictate what we are going to be able to do improvement-wise and sometimes even purchasing-wise. Now, don't worry, I've got quite a few different posts and articles for you when it comes to the financial part of your homestead.
Check out —->Episode number 116<—— for five tips on cutting your debt, making money off the homestead, and how to start homesteading when you don't have the money to do it.
Evaluate your expenses and your investments. For us, our animals are something we consider an investment. Yes, they are also an expense, but we consider them an investment as well.
For you, it might be that you're planning on doing pressure canning this year so your expense and investment is going to be that pressure canner. But you also might be planning on selling some of the things that you can and make at a farmer's market.
Now is the time to plan all of that out. Brainstorm and then come up with your plan of action.
Fitness and Health
Now, a lot of times when we think of fitness and health, we immediately think of dieting or some number we've got in our head that we want to be on the scale or a pant size or something like that. While that's fine, that's not really what I'm talking about here.
We need to be physically fit in order to live this lifestyle. When you have animals, you're packing feed and water. If they get out of the fence, you're chasing them back in. If you're building fence or buildings and moving hay bales, you need to be able to physically do that and being in shape is going to help you do that better and give you the ability to do it longer.
Fitness is going to mean so many different things to every person. I think it looks different to every single person, but I think it's also a great time of year to evaluate where you're at with your own fitness goals or your fitness level, and where you want to be at.
I struggled with hypothyroidism and adrenal gland failure where I physically did not have the energy. My body just said no. I could not exercise and I was very frustrated. Then by changing the food that I ate and through really understanding how different foods affect our bodies, how our body uses these foods and the long-term effects they have on us, I was able to heal myself and regain my energy.
This has been a process of years. I've got a 3-part episode where I share with you what I discovered and what's worked for me in the hopes that it will help you shorten your learning curve and get you to a spot where you are feeling great. —-> Episodes 126, 127, 128 <—–.
I think one of the biggest misconceptions that we have as a society, is not understanding that what we putting into our bodies food-wise. This really dictates our health way more than we ever think or realize.
So looking at your health, if you're dealing with anything or struggling with any health issues, I think it's so important to get your nutrition foods dialed in. For the fitness aspect, I do the majority of my workouts at home, but I do go to a local fitness center two times a week and I do a combination that works well for me.
Hobbies and Skill Sets
Is there an area that you want to improve on or maybe it's a brand new skill. For me, I do a lot of quilting in the summertime. I love to be able to sit around the campfire in the evening when we're camping and work on a quilt.
Maybe for you it's soap making, or learning how to knit or crochet. It might not have anything to do with homesteading. It could be something else entirely.
Whatever that skill set or hobby is that you have or want to know how to do, make sure that you plan and schedule in some time for that and figure out how are you going to learn it. Whatever it is, I think it's so important that we also nurture our creative side with those skill sets and hobbies.
If there are areas that you've heard me talk about and you're like, "I want to know more about that. I want to know exact details and how you do it," then let me know.
You can leave me a review, of course, of the podcast. You can shoot me an email. You can message me on social media or leave it in the comments. I would love to know because this is your guys' podcasts, just as much as it is mine.
So let me know where you'd like me to dive in further to give you the help and the skills that you need to make it a reality this year. It's great to gather information, but we have to act too.
If you enjoyed this episode, please do subscribe to the podcast and share it with someone else.
Resources:
Episode #124 How to Plan Your Best Garden & Harvest for a Years Worth of Food
Episode #135 How to Test Soil Ph & Amend Acidic or Alkaline Soil
Episode #132 Perennial Plants to Increase Food Production with Less Time
Episode #147 Home Food Preservation- Preserving Plan for a Year's Worth of Food
Episode #116 5 Tips on cutting your debt homesteading style & my story on quitting my day job
Episode #126, 127, 128 How to Heal Stomach Acid Naturally – My Story Part 1