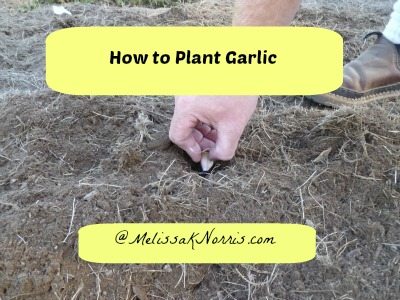 Traditionally, October is a month of harvest. But in the Pacific Northwest (and many other parts of the country) October is the month you plant garlic for a summer harvest.
We prepared new garden beds for our garlic last month. We plant our garlic the first week of October, but if the ground hasn't frozen or endured a deep frost, you're safe a few weeks in.
You'll need to decide if you want to plant softneck or hardneck garlic. We prefer softneck so we can braid it to hang in the kitchen. Plus, softneck has a longer shelf life. Hardneck cannot be braided, has a much shorter shelf life, but it usually has a stronger more complex flavor.
[Read more…]