GMO products is one area I feel the national media is sorely lacking in covering. While there is a huge outcry online for GMO awareness and education, very little media coverage is being done. It makes one wonder why?
It's up to you and I to protect ourselves and our loved ones. I've been researching GMO's and how to keep them out of my food and kitchen, but most importantly, out of my body and my family. I hope this helps you in your efforts to lead a healthy life.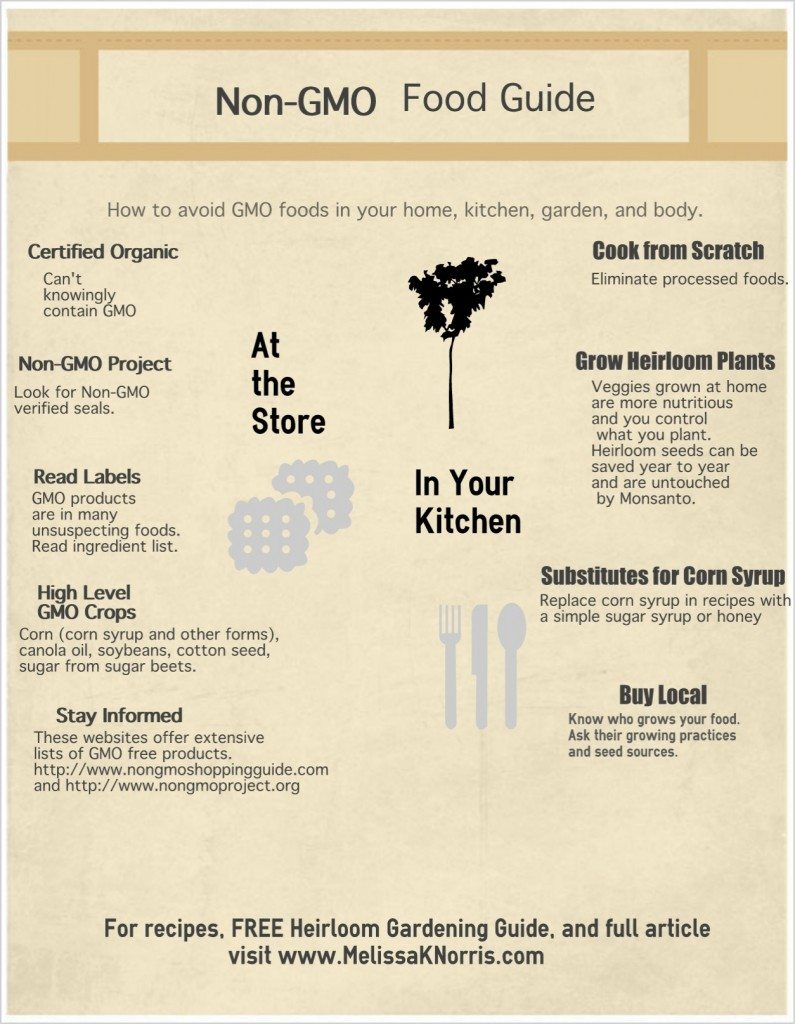 Here's what I've been able to glean and implement in my home.
[Read more…]