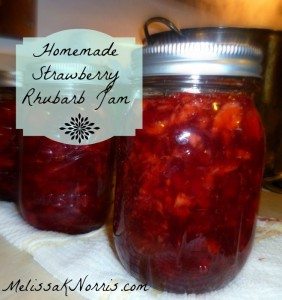 There is something about a row of strawberry jam that makes me smile and makes me think of Christmas. You don't think the same thing?
When my husband and I were first married, every year, his grandmother would give us a large box of homemade goodies for Christmas. It included popcorn balls, fudge, pickled cauliflower and peppers, and strawberry jam. It was one of our favorite gifts.
A few years ago, his grandmother had to give up making our large boxes of homemade goodies. Her body simply couldn't put up with the strain and time it took to complete.
[Read more…]