I love making my family's meal time special with home-cooked nutritional food. I believe spending time together around the table promotes a bonded family and makes each person feel important and valued.
When author Mary DeMuth announced her cookbook, The Irresistible Table,
was releasing, I eagerly awaited my early copy of the book. Mary's a Christian author who shares the same belief as I do and talks about it in her new book. I'm excited to share with you one of her recipes. I know it was the first recipe I tried, but not the last.
Chicken Artichoke Heart Casserole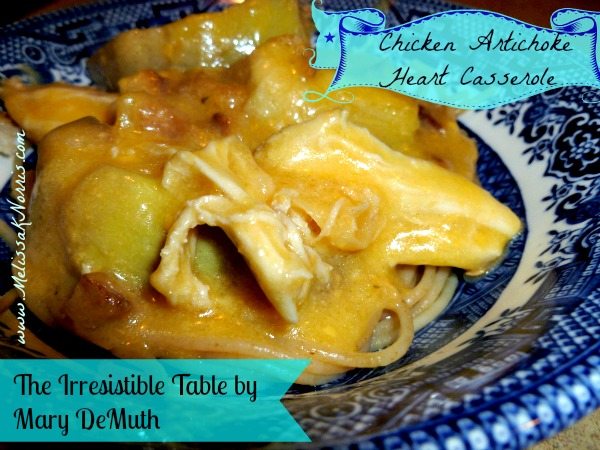 4 whole chicken breasts
1 14 ounce can artichoke hearts, drained (I used marinated-Melissa)
1/3 cup butter (I will use less-Mary)
1/3 cup flour (I will use less, more like 1/4 cup-Mary) Continue reading →