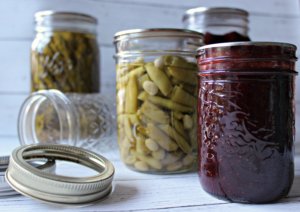 Before joining I didn't can food. I ended up with 400 jars of vegetables at the end of our first season with the class. I am now getting ready to can beets for the first time. I still have tomatoes growing for sauce and diced tomatoes. It is a blessing to continue to learn ways to help us be more self sufficient.

— Cheryl O.

STOCK YOUR PANTRY WITH READY
TO GO HEALTHY FOODS
JUST IMAGINE HOW IT WOULD FEEL IF YOU COULD…
Cut your shopping bill in half, if not more, by no longer letting fresh produce go bad or purchasing store bought foods, your homemade jars will cost less and have higher nutritional value.
Fill your pantry with healthy safe home canned jars of food with time saving tips that DON'T affect safety
Serve your family low sugar and no food dye jams, jellies, pie filling, fruits and syrups
Operate your pressure canner like a boss & never fear it exploding
Create ready to go meals in a jar with delicious home canned soups and meats ready to serve in just 15 minutes, without ever feeling stressed or unprepared, or remembering to thaw anything!
Actually feel excited and happy about the items you and your family are eating without worrying about another food recall.
Always have ready to eat delicious wholesome food for your family–and they'll beg you to make them again and again!
Feel confident about your canning skills and your ability to safely put up jars of food that won't make anyone sick.
Stop relying on stores to feed your family and instead have a whole pantry ready to go free of food-dyes, high fructose corn syrup, MSG, and GMO's.
Hi there, I'm Melissa!
AND JUST LIKE YOU, I'M FILLING A LOT OF DIFFERENT ROLES IN A DAY
I'm a wife, mom and homesteader, but I'm also an author and a blogger, a product-creator and a small business owner with a demanding full-time job.
Ten years ago we had a mud-slide take out the main road to the grocery stores and my husband's job got cut by 8 hours a week.
Thankfully, we'd been growing and preserving our food for years, because even though the road was opened back up after 2 weeks so we could get to the stores, he remained on limited work hours for almost a full year.
Not only is our homegrown and home canned food better than what I could buy at the store, it gives me peace of mind to know I always have food to feed my family that doesn't rely on the stores, no matter what the reason may be.
It's why I'm passionate about helping others create well-stocked pantry with home canned food for busy nights (we still need to eat healthy), job cuts, food supply issues, or emergencies.
Want to know more? You can find more information and links to all of my other practical tools and resources at MELISSAKNORRIS.COM!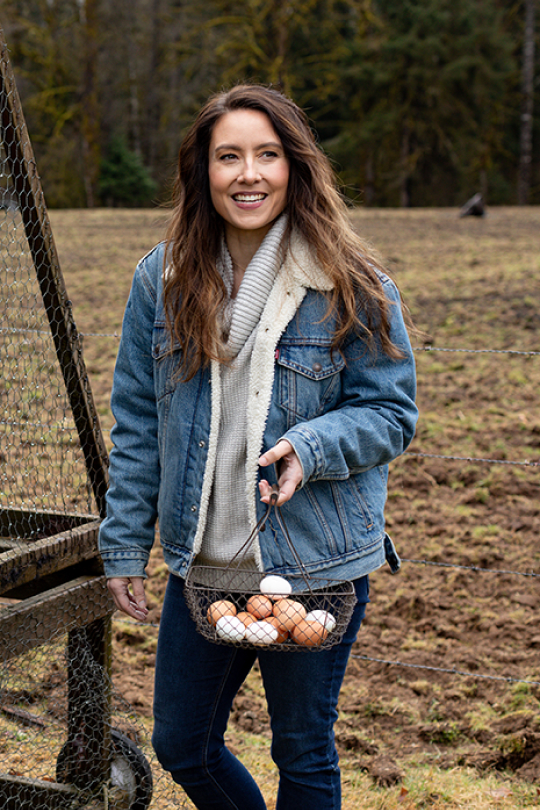 My simplified course helps you understand the essentials of canning, save time without sacrificing safety, and helps you stock your pantry like a boss!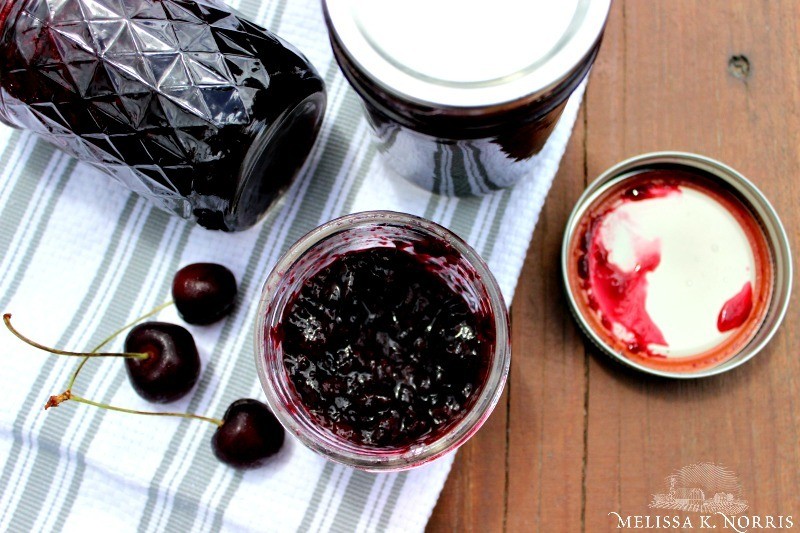 LOW SUGAR
Many of my jams and jellies are low sugar and don't use store bought pectin, cutting your costs and sugar consumption!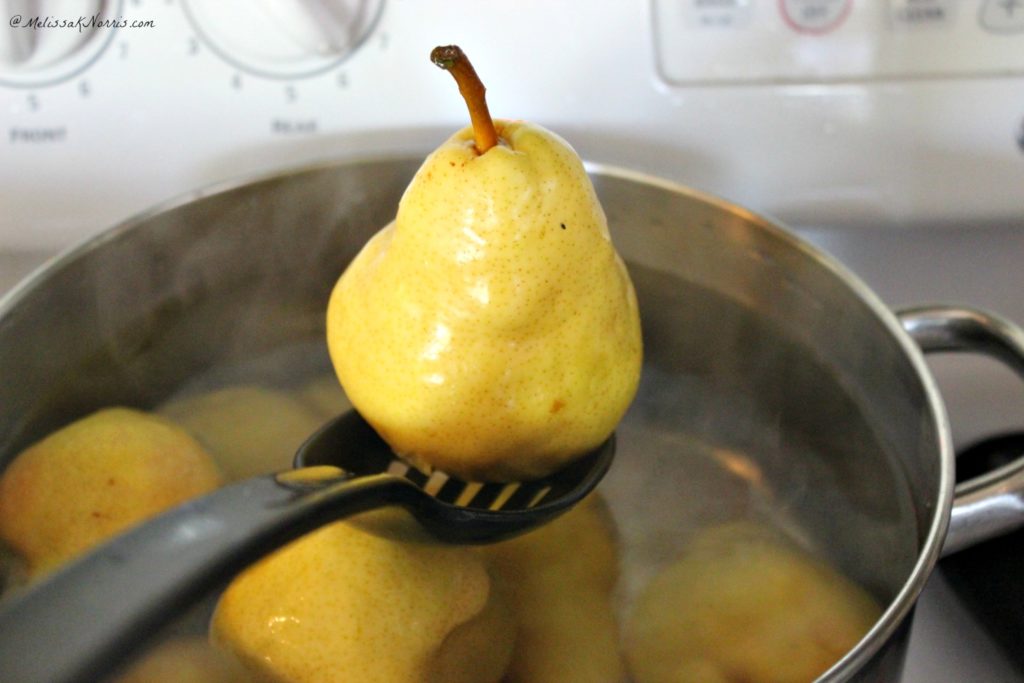 MINIMUM PREP
I give you tips to keep prep time short without sacrificing safety, like how to peel pears without using a knife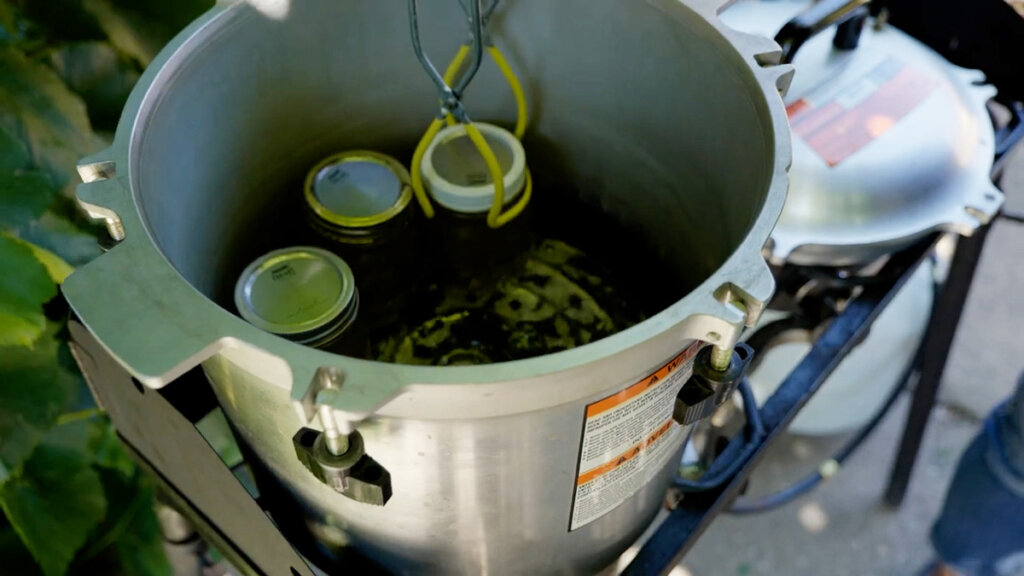 CONFIDENCE
Understand how each part of the pressure canner works so you can operate it with confidence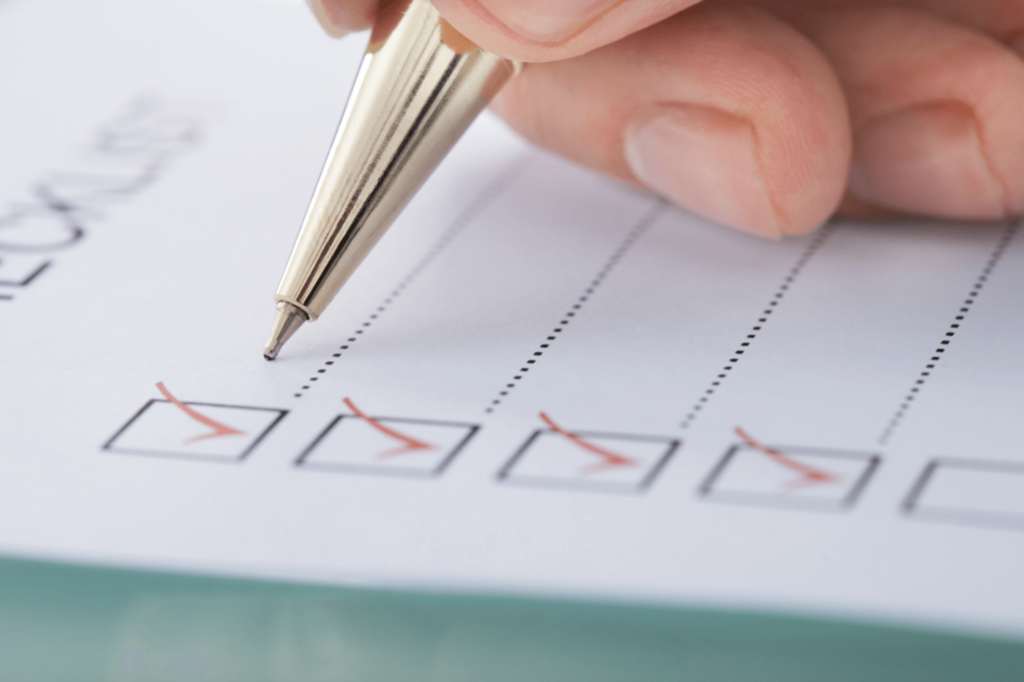 START TO FINISH
From terminology and equipment walk throughs to step-by-step instructions to my resource page for easy supply ordering, my recipes have everything you need.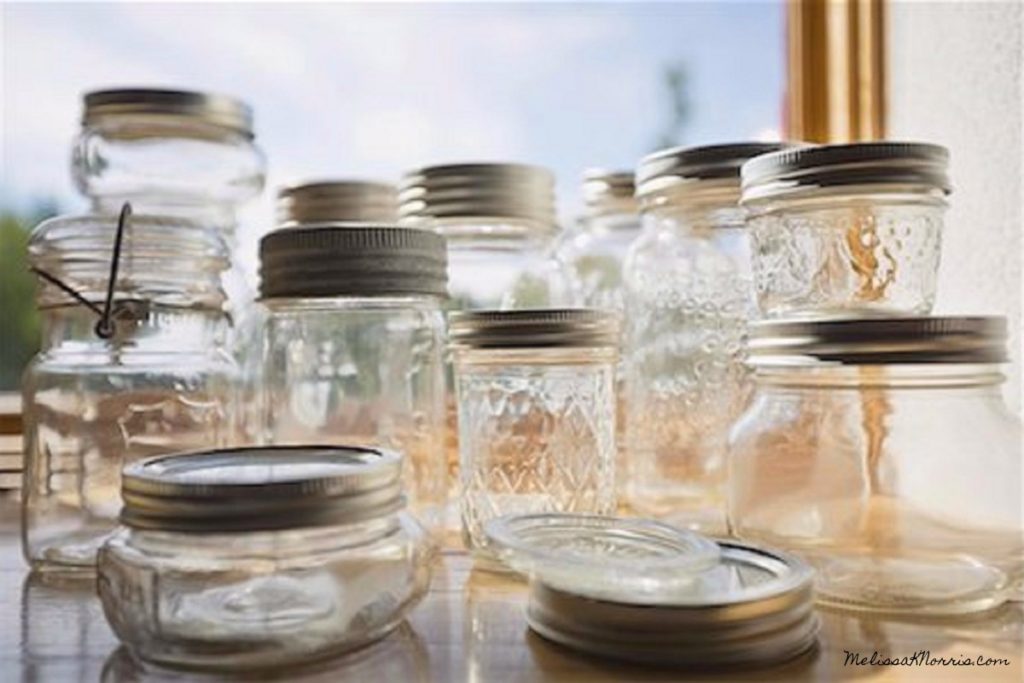 BEGINNER READY
Never canned before? I've walked hundreds of first time canners through the process, many who now put up over 400 jars a year.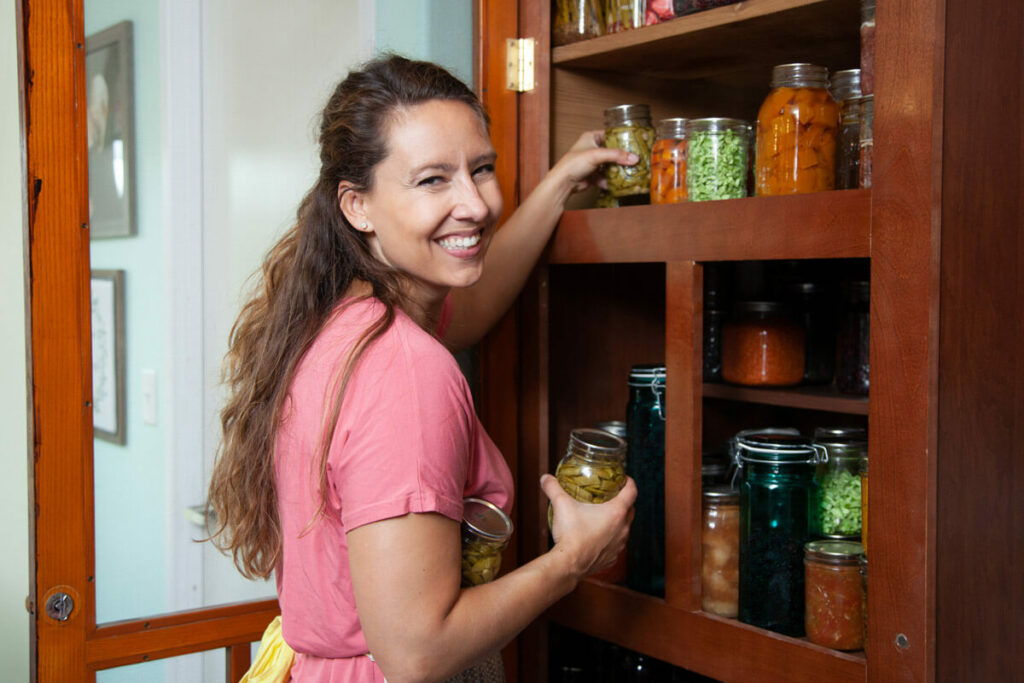 TIME SAVING
Holiday baking is a cinch with jars of homemade pie filling ready to go. Surprised by guests, pour your jar of pie filling in a pan, top with a quick brown betty topping and bake.
About 25 years ago my husband bought me a pressure canner. I was so deathly afraid to use it that we ended up selling it. I recently bought a Presto and bought the weighted gauge to use with it (didn't want to purchase the All American and never use it.) Today I successfully canned 14 pounds of beautiful organic green beans. Thanks to Melissa's canning class I had no fear and enjoyed every moment of it. I'm now making a list… can't wait to do more pressure canning!

— Gail

WHO SAYS CANNING HAS TO BE SCARY?
Do you want to can but are nervous you'll do something wrong? Do you want to make sure you're doing things correctly but don't have anyone you trust to teach you? Do you ever struggle with using up your produce before it turns bad? Do you want to make sure there's no food dye, high fructose corn syrup or GMO ingredients in your familes food? Do you want shelf stable food at your finger tips at a moments notice? Do you want to provide your family with nutritious homemade food but don't have hours on end?
If you answered yes to any of those questions, then the Homecanning with Confidence is the system you've been waiting for. It is your simple solution to easy step-by-step canning, budget friendly ingredients, and healthy meals at your finger tips on the pantry shelf.
I am loving the canning class, and I REALLY appreciate the canning safety modules. I learned from my mom and grandma, and I'm finding out I need to change some of my practices. Yours are the only ones I've seen that explains why you can't can certain items certain ways.

— Kathy G.

EASY DELICIOUS STAPLES FOR EVERY MEAL
From low sugar jams and jellies to vegetable soup, pie filling, crunchy pickles, salmon, salsa, and everything in between, you'll learn to can items for every meal and snack. Here is just a small sampling of the 65 recipes waiting for you.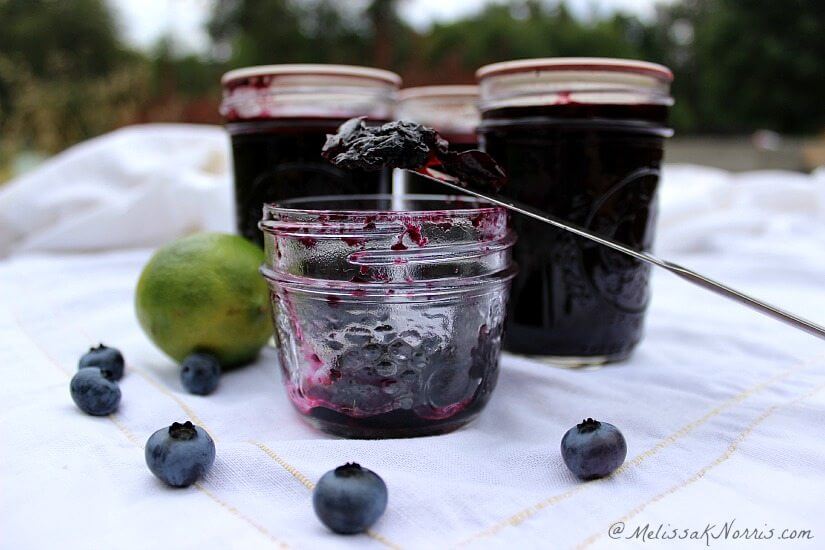 JAM, JELLY, FRUIT
& PIE FILLING
Low sugar and no sugar recipes
How to make no store bought pectin jams and jellies
Master jam recipe to create your own variations with safety notes
Troubleshooting help if it's not setting
R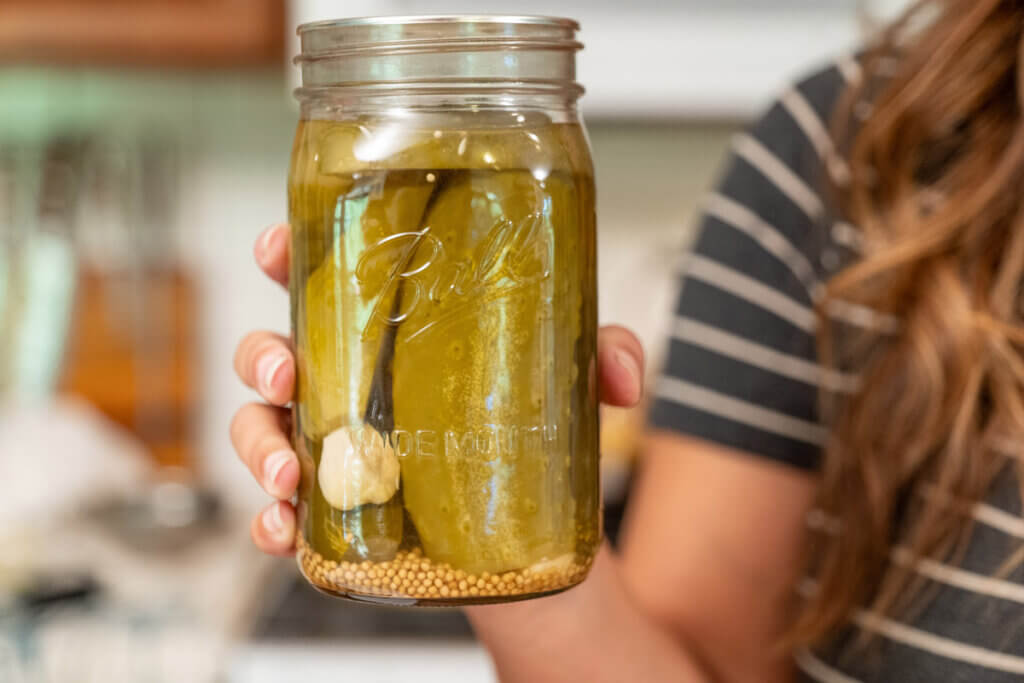 PICKLING
How to keep pickles crunchy
How to know a pickling recipe is safe for canning
How to pickle more than just cucumbers!
My favorite pickling recipe e-book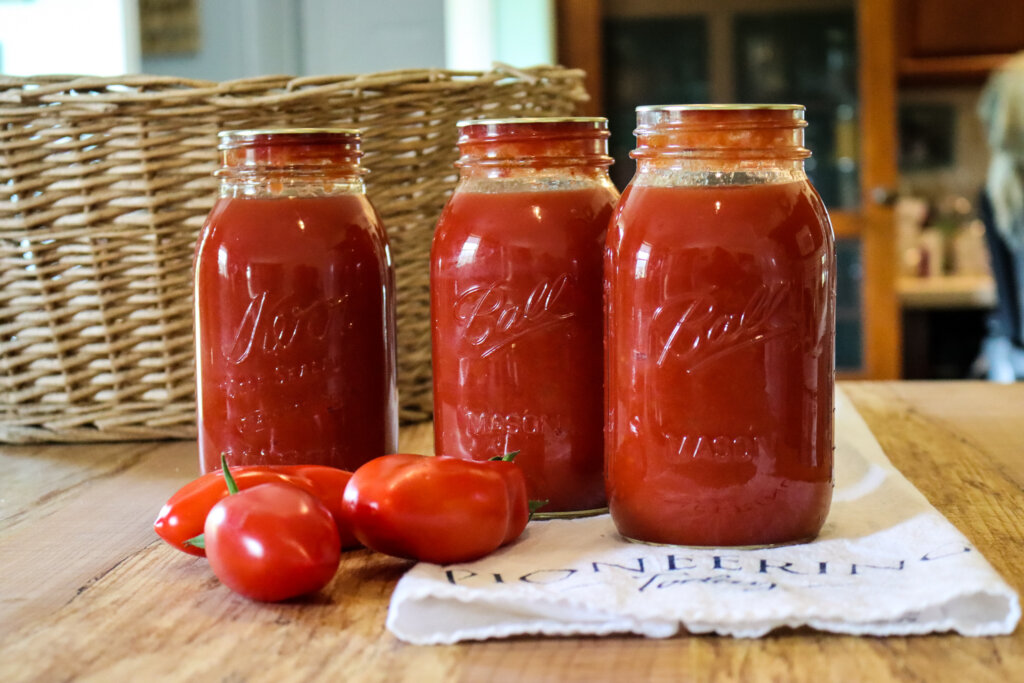 TOMATOES & SALSA
How to make easy tomato sauce
Salsa canning safety & recipes
Easy stewed tomatoes
Waterbath and pressure canning safety with tomatoes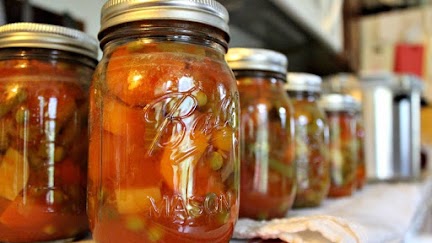 SOUPS & MEAT
How to safely can homemade soups
Easy make your own vegetable soup guidelines
How to can combination recipes for ready to eat meals
How to can meat for delicious easy shelf stable suppers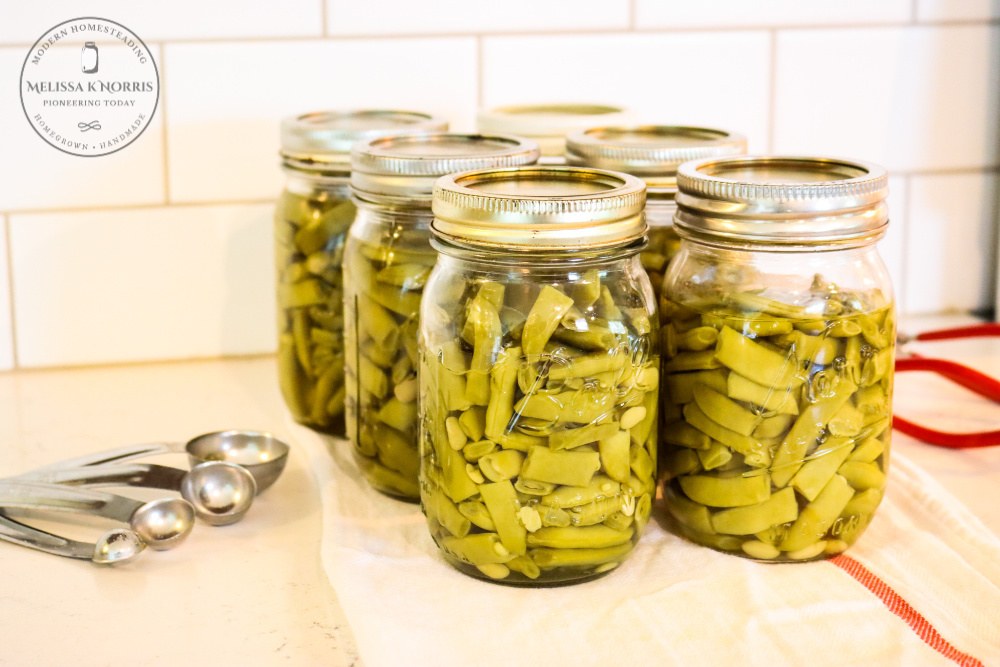 VEGETABLES
How to use the raw pack method (which vegetables are safe for raw pack)
When to use the hot pack method for vegetables
How to safely can items like pumpkin and winter squash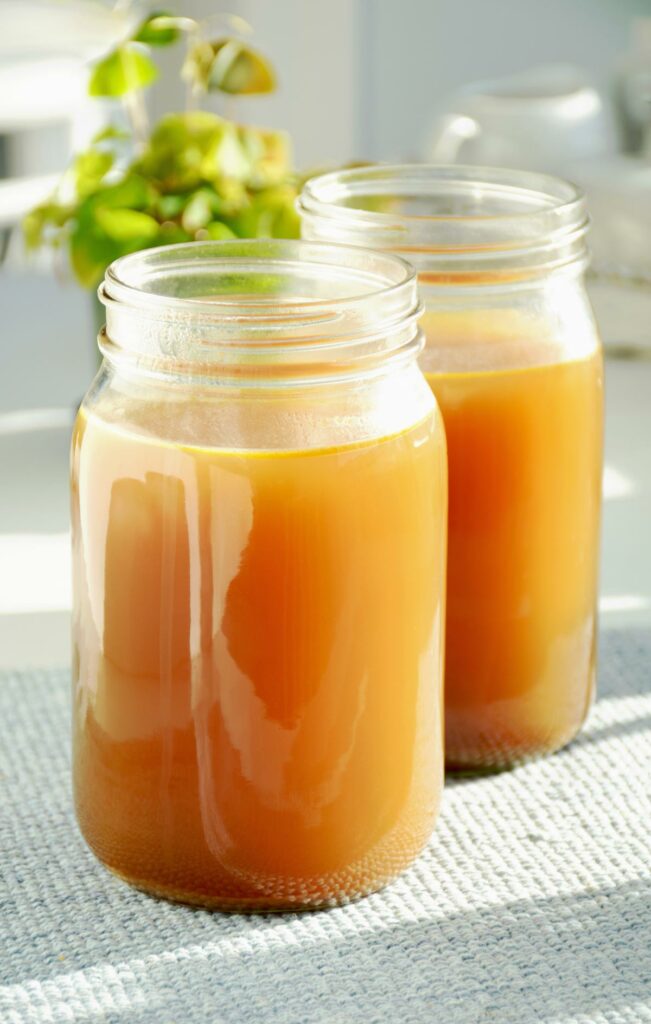 BROTH
Learn how to make beef, chicken and vegetable broth for canning
What you must do differently when canning broth
How to get the a good gel from your bones
I am really appreciating the time and effort Melissa has put into these canning lessons. I have canned for 45 years and so much I didn't know. Thank you, Melissa!

— Cynthia

What members are saying
Anna – House and Homestead
I appreciate that you are so thorough in your tutorials for visual learners like me. Your posts and tutorials show your love of teaching others how to be more self sufficient, whether they are homesteaders, yard gardeners, or people like me who get their produce from local Farmers Markets. When I think about what I've learned and accomplished, I know this class is truly one of the best investments I've ever made in my family's health and well-being. Thank you, Melissa!

— Kathy P.

YOUR SECRET WEAPON FOR COLDS AND FLUS
FOR A LIMITED TIME, GET Practical Home Herbalism for Cold and Flu Season
FOR JUST $147 (A $364 VALUE)
Home Canning with Confidence

Get online access to Home Canning with Confidence, filled with over 65 recipes that show you the exact steps to can them successfully and safely!

Printable Labels

Includes printable labels for your jars or beautiful enough for gift giving.

Tutorial Videos

Includes 30 step-by-step video tutorials for easy follow along canning tutorials, tricks and tips from a veteran canner.
Support

Get the support, know-how, and knowledge you
need to take control of your family's food and safely
fill up your pantry shelves.

Full 15 day money back happiness guarantee

No questions asked.
I loved this section! It greatly reduced fears about the mysterious botulism that somehow appears out of nowhere even if you had a good seal. Now I realize that it is not about the seal but about acidity and correct processing. Thank You Melissa!!!

— Mary J.

ONLY FEW DAYS TO PURCHASE…
Don't miss this very special opportunity to join the Home Canning with Confidence Course
---
$147
Join Home Canning with Confidence
Here's what's included:
Step-by-step video tutorials walking you through start to finish of every recipe

PDF download guides with additional recipes

BONUS** customized canning label templates to print out for your jars

BONUS** troubleshooting lesson

BONUS** How to store your home-canned food safely
---
Join Home Canning with Confidence
PLUS the Easy Canning Planning System AND the Safe Time Saving, Organization & Storage Guide
Here's what's included:
Step-by-step video tutorials walking you through start to finish of every recipe

PDF download guides with additional recipes

BONUS** customized canning label templates to print out for your jars

BONUS** troubleshooting lesson

BONUS** How to store your home-canned food safely

PLUS the Canning Systems Toolbox with Easy Canning Planning System and the Safe Time Saving, Organization & Storage Guide
Thank you for sharing all of the wonderful information you have learned. I love how thorough, concise, and orderly your teaching is. I've just started this course, but it has been a pleasure so far, and I'm glad to find a source that teaches visually (as if I have someone in person to help me!), and all of the information I need is in one place. I'm excited and not overwhelmed anymore at the prospect of canning and can't wait to get started.
Thank you!

— Jamie S.

FREQUENTLY ASKED QUESTIONS
WHAT IS INCLUDED WITH HOME CANNING WITH CONFIDENCE?

You'll receive digital access to the Home Canning with Confidence, which will show you the exact steps to begin safely canning food at home right now.

So much more than just recipes, this comprehensive system also includes printable resources with my custom designed canning jar labels, recipes, operating guides, and safety procedures.

Best of all, you'll get the support, know-how, and motivation you need to take control of your family's food and pantry.
WHAT WILL I LEARN?

The Home Canning with Confidence Course will:
‣ Walk you step-by-step through the process of updated and safe canning, including water bath and pressure canning.
‣ Provide access to 30 different video tutorials with 65 recipes and notes.
‣ Show you how to easily make each recipe safely with time saving tips.
‣ Breakdown of terms, safety, and equipment for water bath and pressure canning.
‣ Help you create a shelf-stable pantry filled with homemade goodness for quick and easy meals.
CAN I GET A PHYSICAL COPY?

This isn't a book, it's a comprehensive system that walks you through every step of canning your own food at home. It includes over 30 videos and 65 safe canning recipes with detailed instructions and resource lists. Please keep in mind that all materials are delivered digitally in video and PDF format (you can print all the recipes and written tutorials).
HOW SOON AFTER PURCHASING WILL I RECEIVE MY SYSTEM?

You'll create your log-in at checkout and be in immediately.
HOW DO I KNOW WHETHER HOME CANNING WITH CONFIDENCE IS RIGHT FOR ME?

My system is designed to help you quickly and easily give you a solid foundation of canning safety so you can immediately start putting up fruit, vegetables, and meat.

It is perfect for anyone who wants to create shelf-stable foods, needs quick items to create homemade meals at their fingertips, less time searching for reliable and safe canning recipes, less time buying store-bought food, while at the same time gaining valuable traditional skill sets that will serve them and their family for years to come.

It is probably not right for anyone who considers using tested recipes for canning safety an overstep or thinks there's nothing wrong with GMO's in their food.
WHAT IS THE COST OF THIS SYSTEM?

It's normally valued at $364 but during this sale, you can grab it for just $147.
IS THIS FOR US RESIDENTS ONLY?

The Homecanning with Confidence System is open to everyone, no matter where you live. I have students from all over the globe.
WHAT IF I HAVE ALLERGIES TO CERTAIN INGREDIENTS?

Because you can't safely can dairy or flours at home, most recipes won't contain any common allergen items. If you're allergic to a specific fruit or vegetable, you'll omit it or skip that recipe.
WHAT IS YOUR RETURN POLICY?

I am confident that you are going to love Home Canning with Confidence (along with the 2,700 other customers who have gone through it), but if for any reason you are not satisfied, I do provide a 15-day happiness guarantee.
READY TO GET STARTED?
Get my pantry-stocking Home Canning with Confidence for just $147.
Simply click the button below for instant access.