Some of the links below are affiliate links, which means I will earn a commission at no additional cost to you, if you click through and make a purchase. Regardless, I only link to products we use on our homestead or believe in.
Wouldn't it feel wonderful to live in a home that's neat and tidy all-year-round? Read on for tips and tricks to decluttering your home, room by room and month by month, for a fully organized home in no more than 20 minutes a day.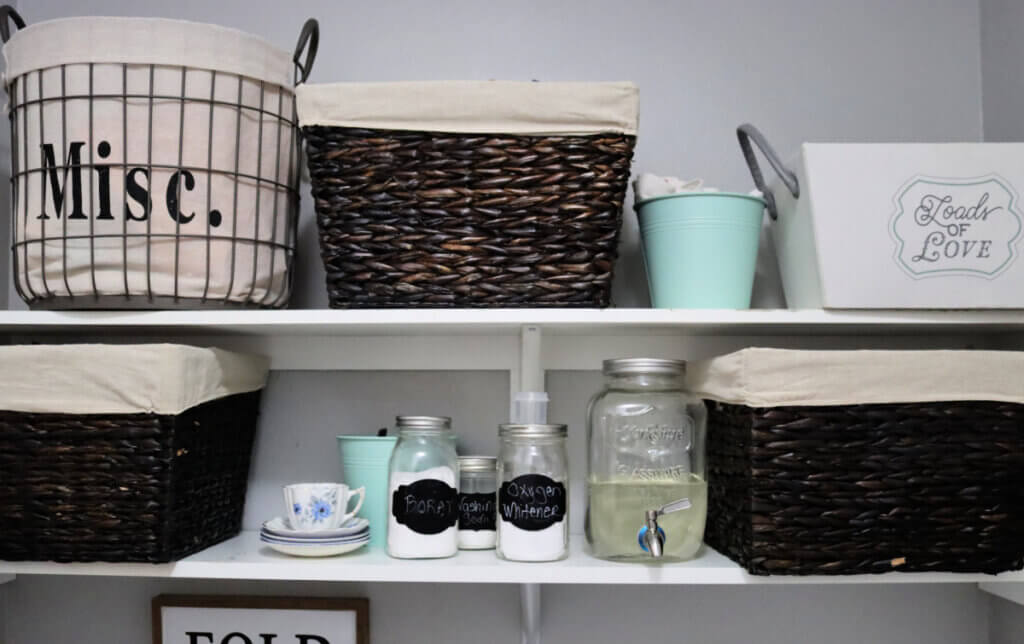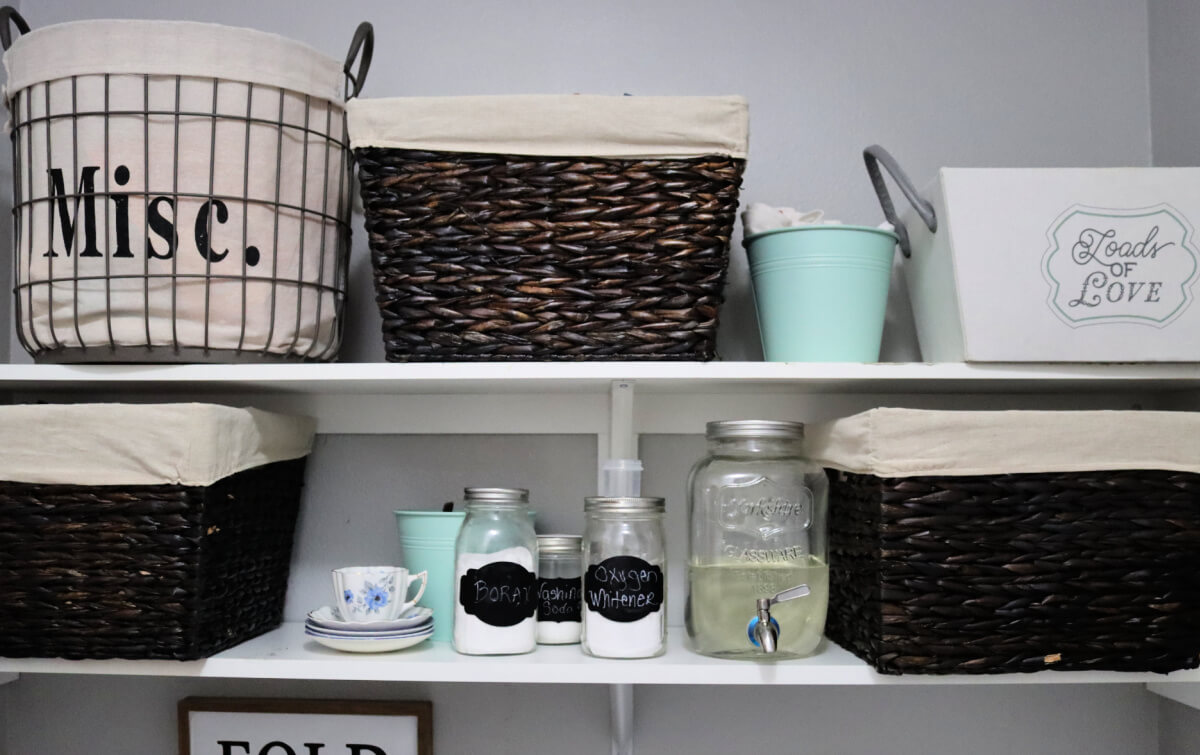 As fellow former "clutter-addicts", Tracy Lynn and I are sitting down to discuss the best way to declutter your home, month by month, and to KEEP IT CLEAN from here on out. Be sure to grab her free printable worksheet to use in your home!
Be forewarned, decluttering your home for the very first time is an uphill climb. It's going to take work, and it may not all be fun. But the goal is to get your house decluttered, cleaned and organized so you can learn the daily habits to KEEP it clean.
From there on out it's a downhill coast to just keep it up!
You may also want to check out a previous interview I did with Tracy on the 12 Steps to organizing your homestead as well as my natural homemade cleaners and spring cleaning tips!
Build One New Habit – JUST ONE!
If you could build ONE habit this year that would change your life, or at least the life of the clutter in your home, it would be to put each item away when you're done with it.
We always have the best of intentions to put things away "later"… but later never comes and before we know it, instead of having a couple of things to put away, we have 40, and the task is now overwhelming.
Assign Each Room to a Month
The brilliant thing about Tracy's plan is that you assign each room to a different month throughout the year. Taking bite-sized pieces is much less daunting than thinking about your whole house.
So assign each room to a different month to keep your focus and motivation strong.
For example, every year Tracy's family schedules decluttering the garage for the month of June. The reason behind this is that in June the weather is starting to warm up, it's really nice to be outside, but it's not sweltering yet where working in the heat would be miserable.
Instead, everyone is excited to get out of the house and into the fresh air.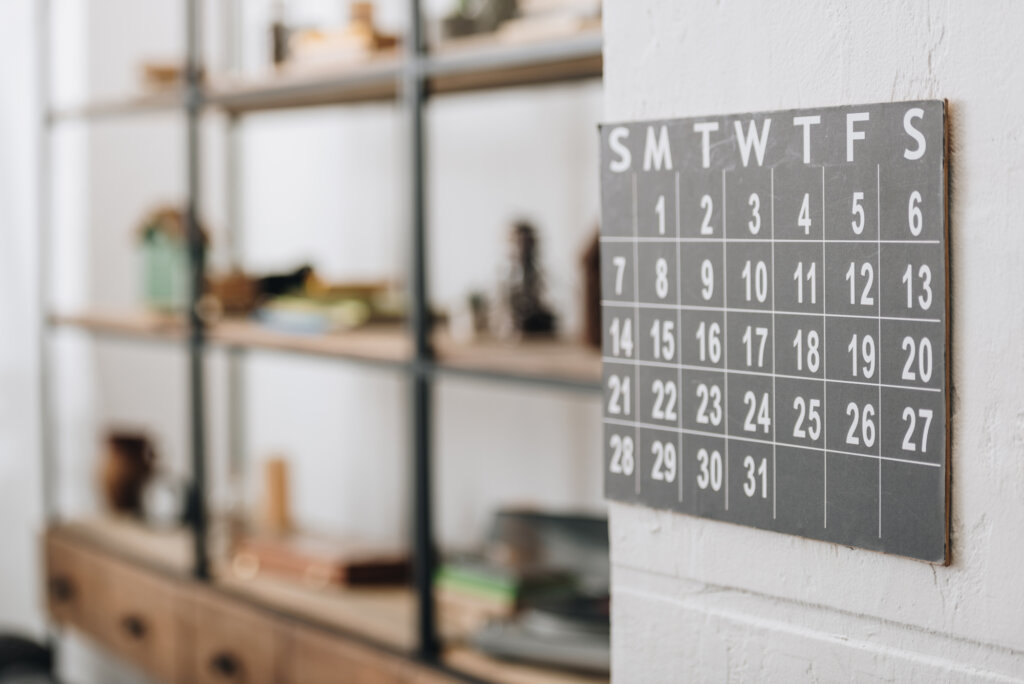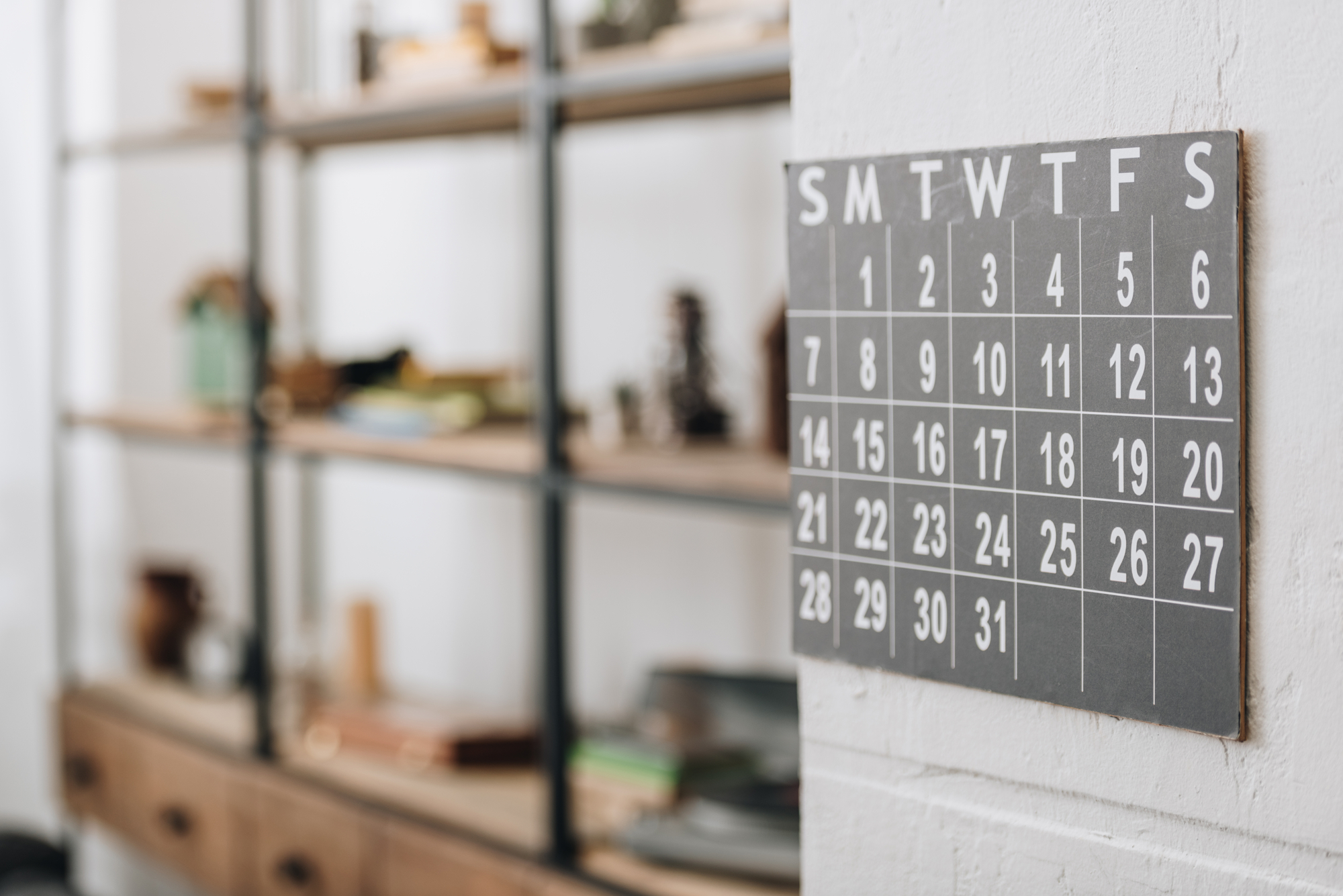 Set Your Weekly Schedule
Once you have all 12 months assigned to a room you're going to set up your weekly schedule. The schedule that I'm giving you for free is the same schedule and system Tracy has been using with her members for over four years now.
In other words? IT WORKS!
It's a very straight forward approach that helps keep you from getting sidetracked or distracted.
Now most people don't have 12 different rooms in their home, which is why we actually break these rooms down into smaller portions.
For example, the master bedroom is being done on a different month than the master bathroom, and maybe even the master closet is a separate month if it's a big enough task.
When you look at each room in smaller increments, it's even LESS daunting and easier to tackle.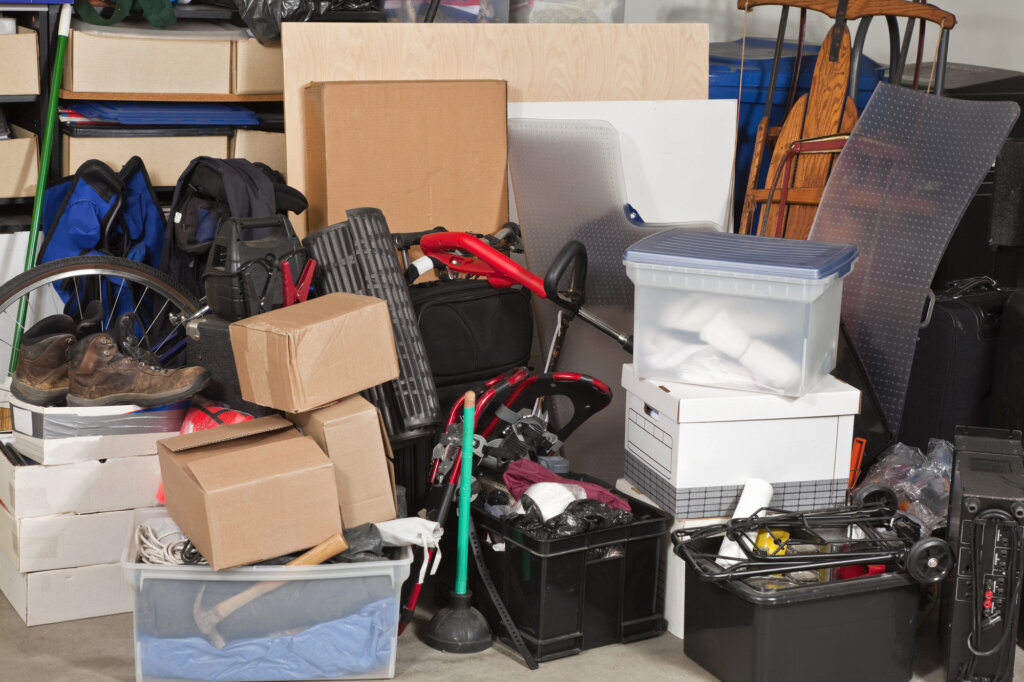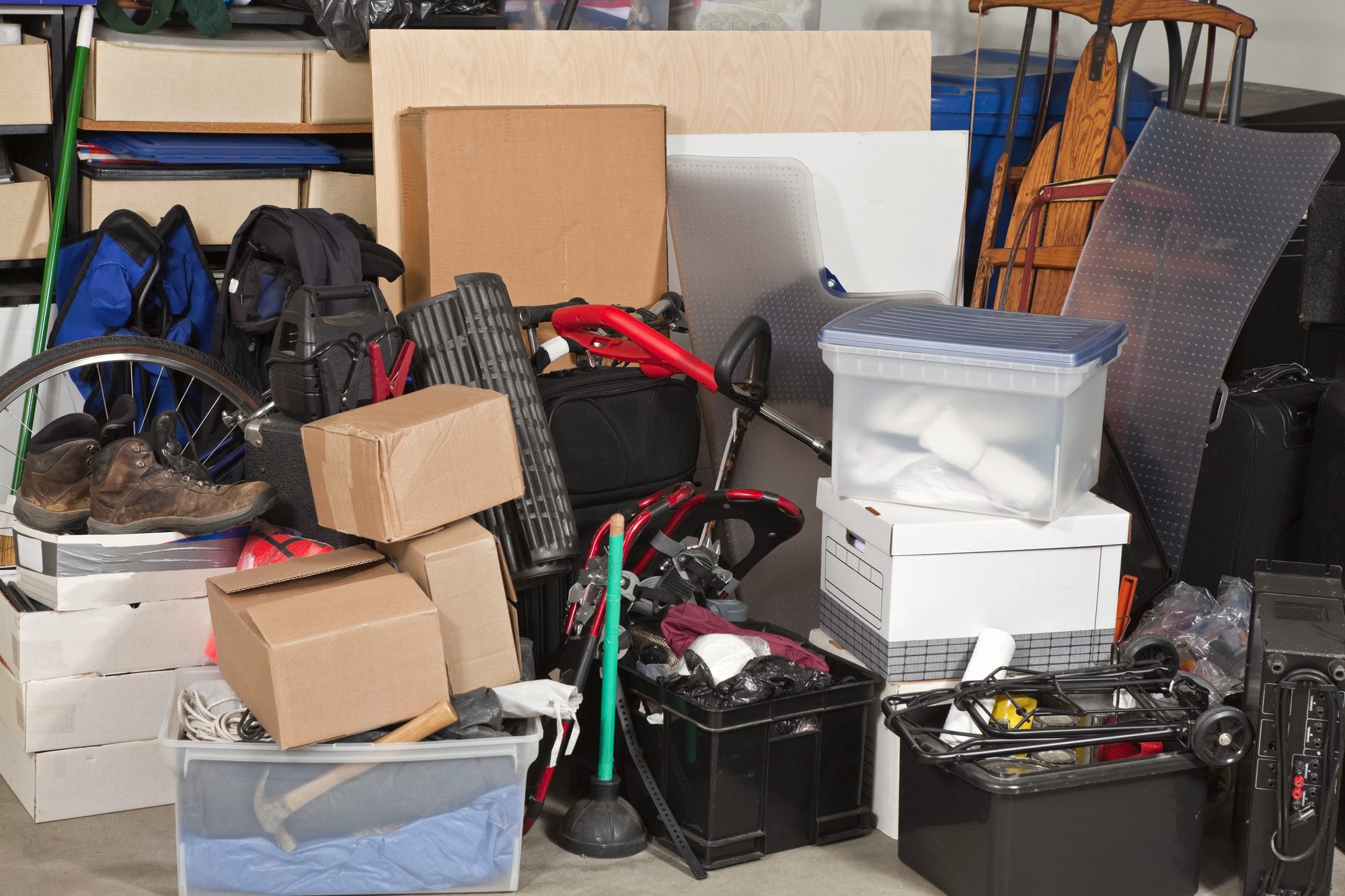 Week 1 & Week 2 – Declutter
Once your rooms are assigned, the first two weeks os focused solely on decluttering. You can't start organizing until you've thoroughly decluttered. Depending on the extent of your clutter, this could take one or two weeks.
If you're at the maintenance stage, you may not need the full two weeks. Your choice is then to take the extra time off, or start working on the next room.
Once your home is organized, the beauty of keeping it clean and organized is that it takes less work to maintain it. That's the beauty of getting and STAYING clutter-free and why I say it's like "coasting downhill".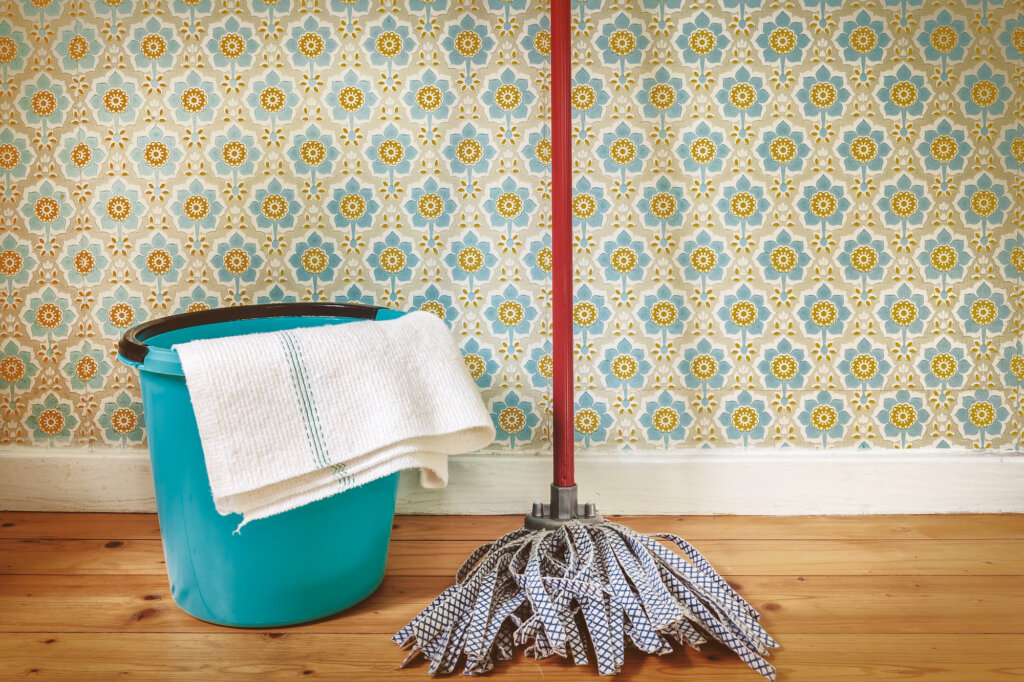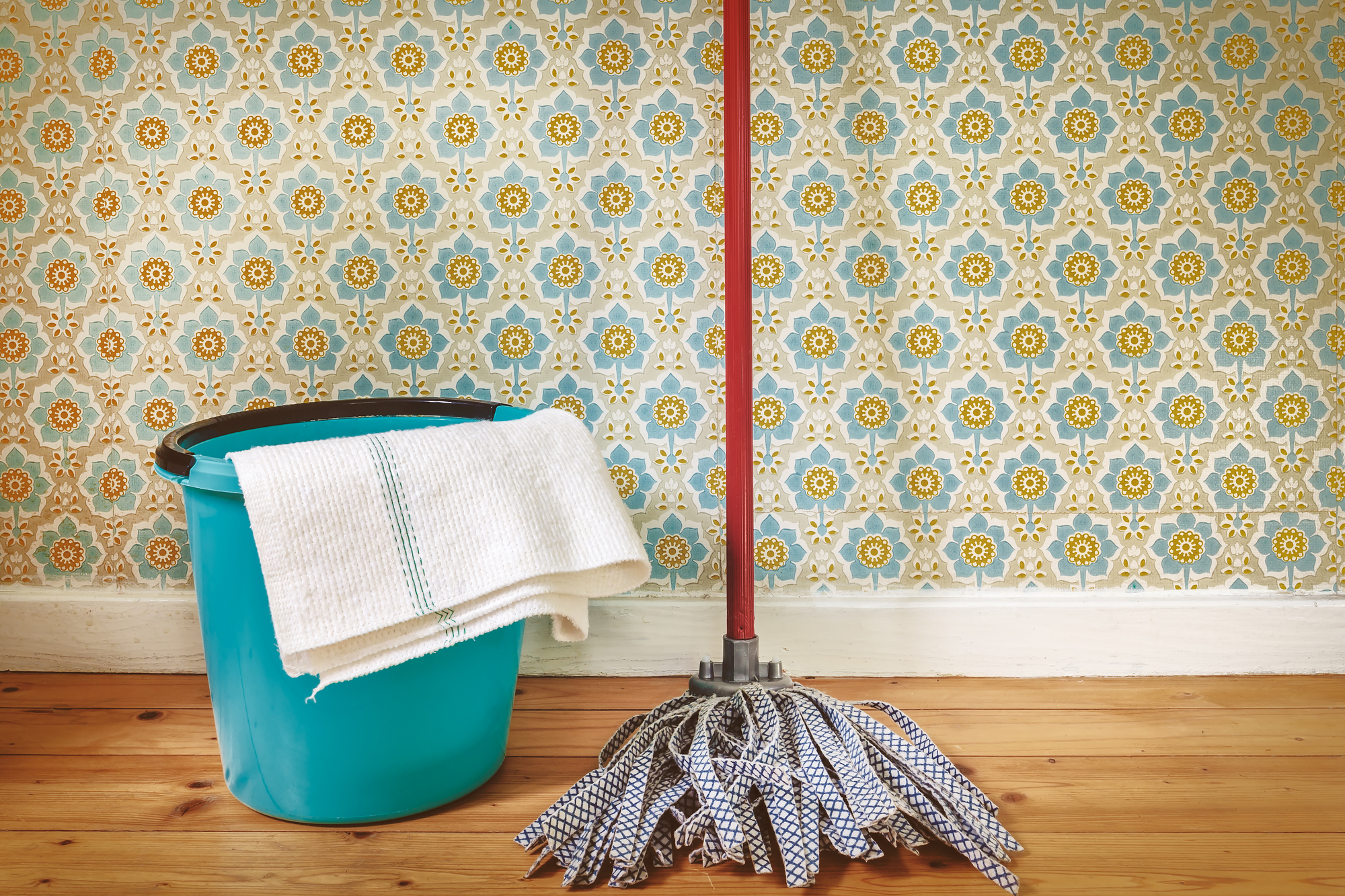 Week 3 – Clean
After you've thoroughly decluttered your space, week three is focused on cleaning that space. A clean and clutter-free space is much easier to clean than a cluttered one.
This is why we declutter BEFORE we clean!
When you're cleaning, you don't want to just to a surface clean. This cleaning is supposed to be a deep, get in all the nooks and crannies kind of clean.
Wipe the fan blades, remove the light fixtures and wipe them down, dust the baseboards, sweep or vacuum AND mop…
We're looking for that squeak in "squeaky clean"!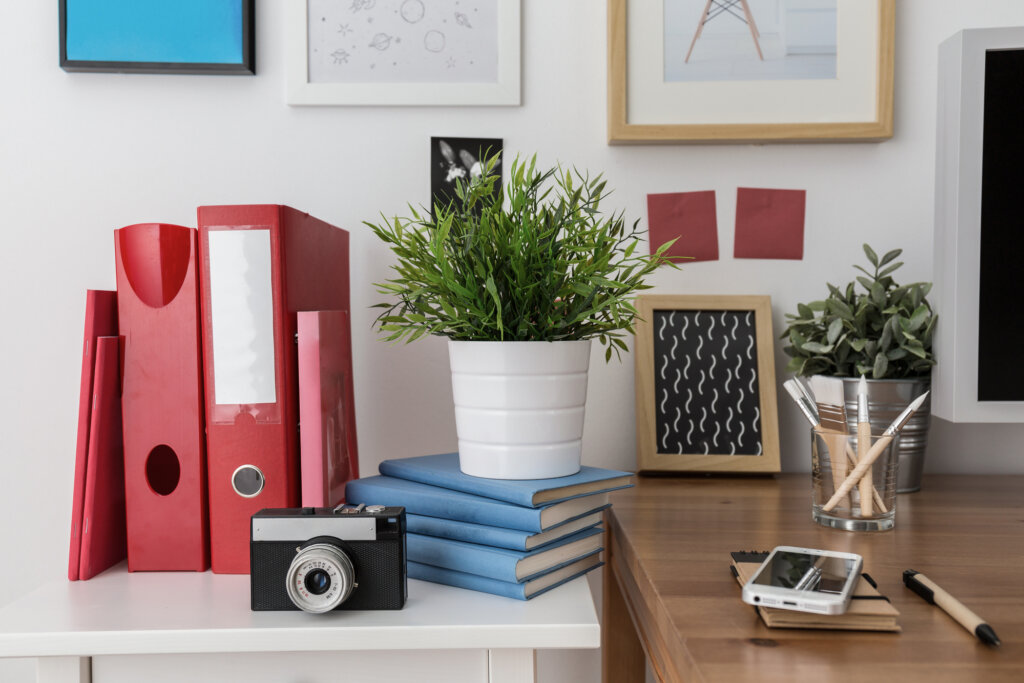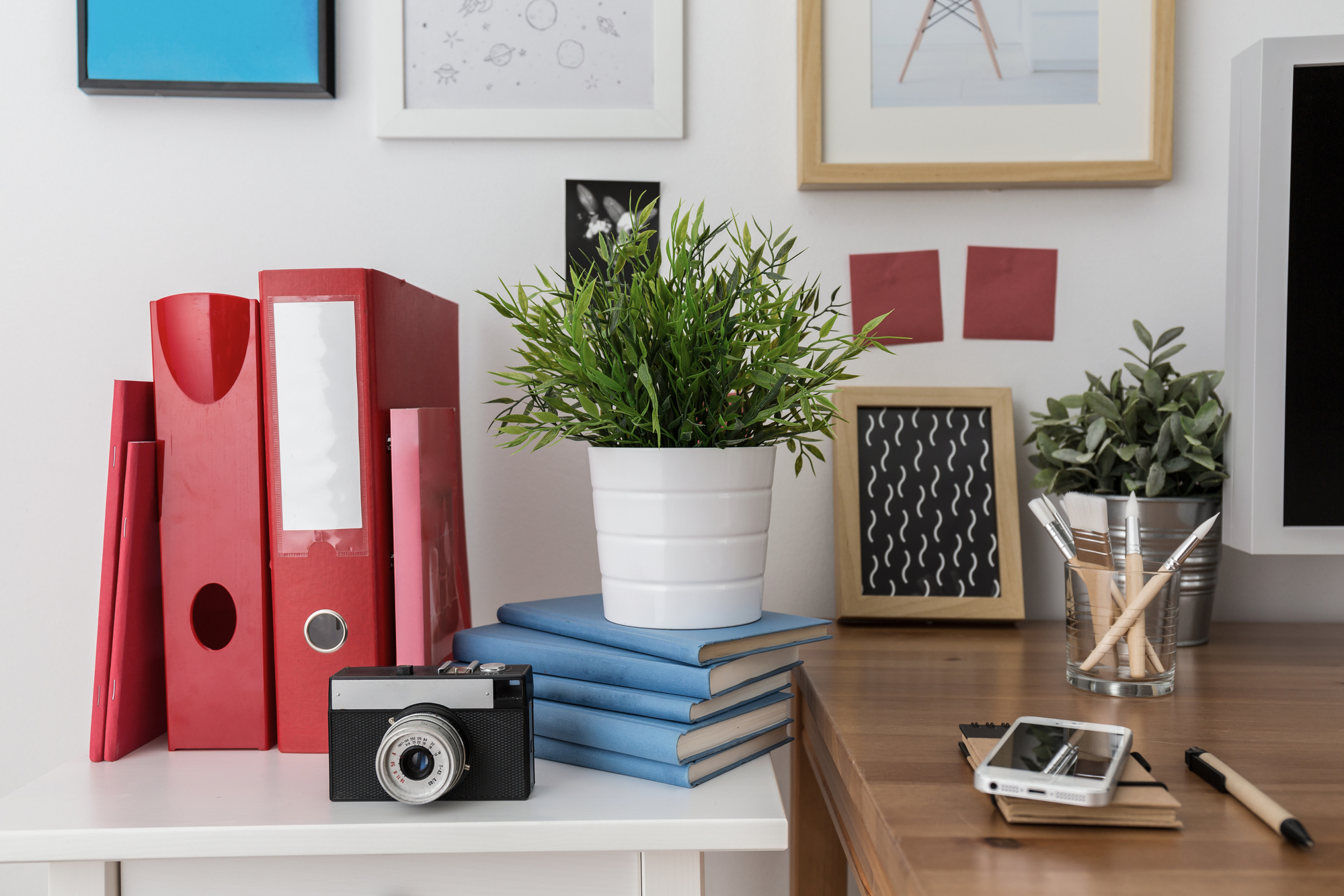 Week 4 – Organize
Now that you have a decluttered AND clean space, this is the fun week. This is when you get to go find all the bins and baskets and organizers that are going to help you KEEP this particular room organized.
You know the saying, "a place for everything and everything in its place".
How to Declutter a Space
Organizing Boxes
During the first two weeks of each month you'll be decluttering your spaces.
There are a few tips to help keep you on track with this step as the decluttering stage is where most people can get sidetracked.
A day or two before you're going to start decluttering, grab a few boxes, equal in size to the amount of clutter your space has and set them off to the side in that room.
Keep these boxes out for the full two weeks you're decluttering. These are the boxes you'll use for things that don't yet have a home. Put labels on the outside of each box that tells you exactly what's in each box.
This isn't the final home for these items, you'll come back around to them in week 4 when you're organizing. But for now, these items aren't keeping you from decluttering.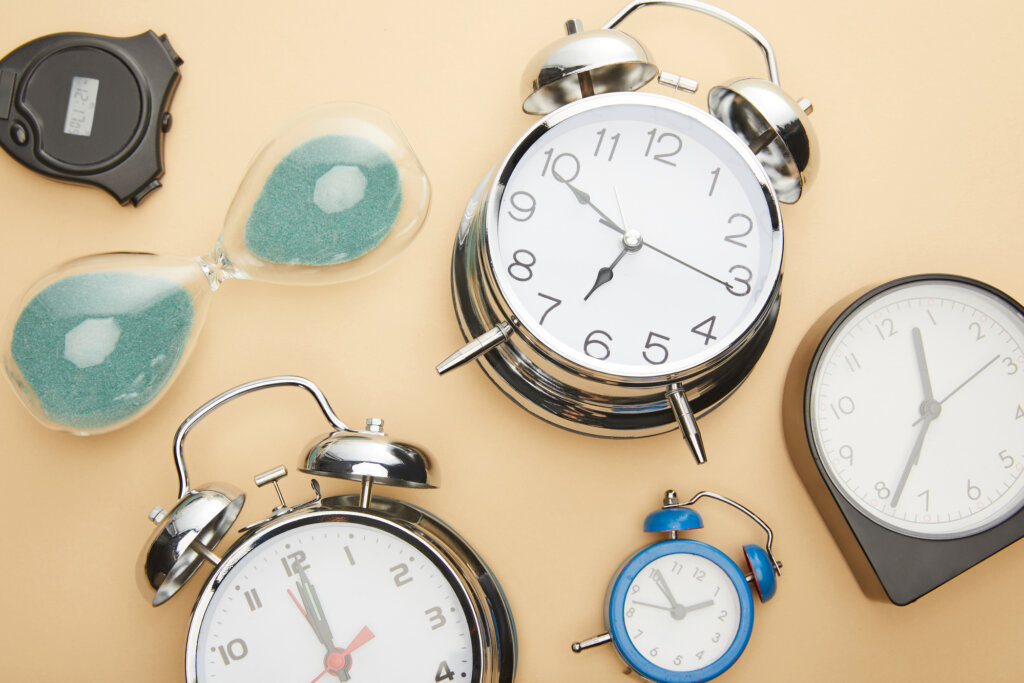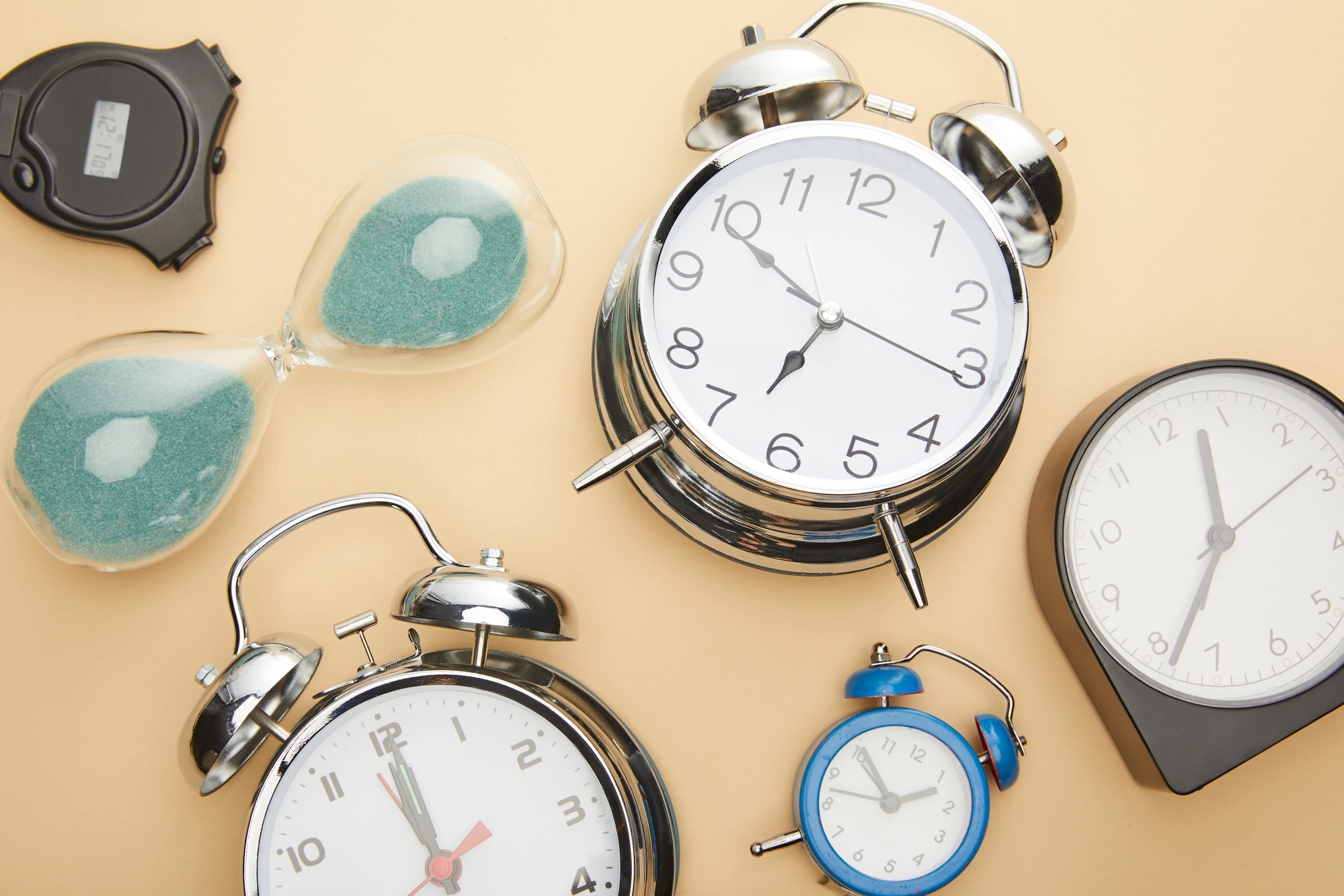 Set a Timer
The trick to this whole organizing and decluttering thing actually working is to keep to short incriments of time. I'm talking 20 minutes tops.
You'll want to set aside 20 minutes every day during the first two weeks to spend in your space just decluttering.
Tip: If you're lacking motivation, give yourself some kind of a reward during the time you're decluttering. Save your favorite audiobook that you can ONLY listen to when you're decluttering. Or, put on your favorite playlist and jam out to music while you de-clutter! Make it fun!
Dress the Part
Don't try to declutter in your PJs, put on clothes that will help you get in the mindset of cleaning. Just as you wear workout clothes to the gym, dress for the part of cleaning your space. Put on shoes, wear yoga pants, put on a sweatshirt if you're working in a cold space, etc.
If you need to take trips to the trash can outside, you'll need those shoes on. You don't want to be spending your 20 minutes finding and putting on your shoes!
So be dressed and ready for decluttering BEFORE you hit that timer.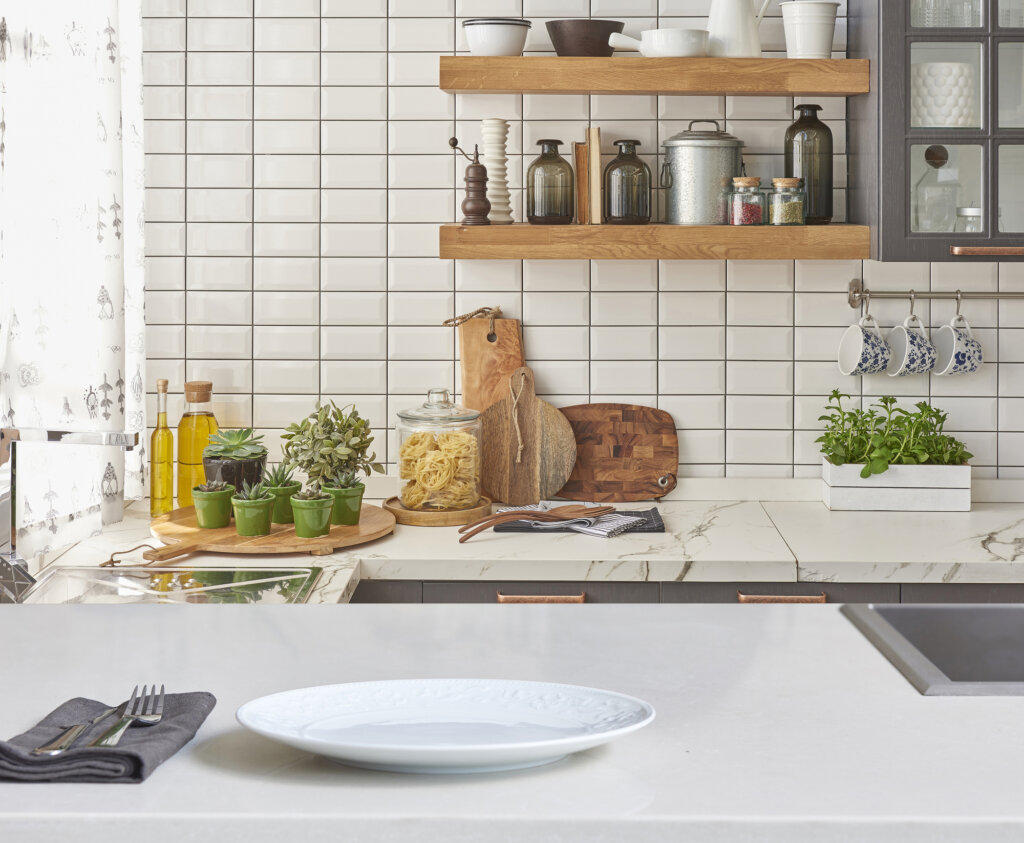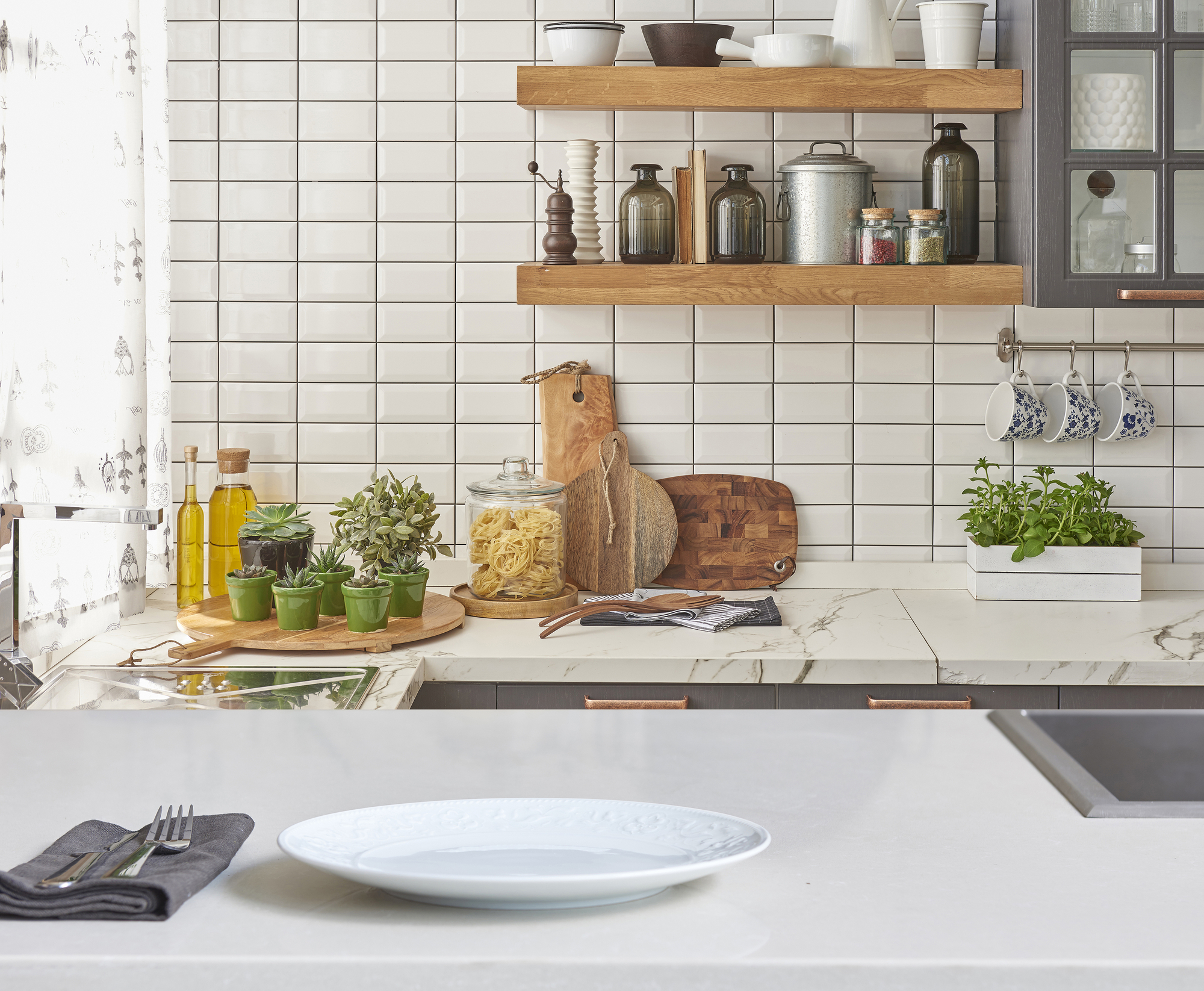 Watch the Transformation of Your Home
One of my favorite parts of decluttering month by month is that over the course of the year you'll really start to see the transformation happen right under your nose.
You'll also start to see that one habit forming. You may find yourself putting something away instead of putting it on the stairs to grab later. Or your keys will actually make it to their designated spot instead of being tossed on the kitchen table when you come home.
The First Year is the Hardest
If you've never decluttered your home before, the first year is going to be the hardest. But don't let that discourage you, because every additional year will be so much easier!
If you'd like to have a group of people to help hold you accountable, you'll want to check out Tracy's group, Declutter in Minutes Membership Group. It's a 13 month challenge to a completely cleaned out and organized home. Yes, there are only 12 months in a year, but we have a bonus month just for creating lists!
More Household Cleaning and Organization Tips
Melissa K. Norris: Hey, pioneers, and welcome to episode number 286. We're going to be talking about today how to declutter and organize by the month so that your home, and we're going to include a little bit of outside stuff, so this includes the garden and homestead too, stays organized all year round without being overwhelming. So I'm really excited to bring today's guest back on the podcast because she has created this awesome system and calendar and chart and is going to break it down and share it with you as well as she has a freebie. So if you want to actually download this calendar and her system, you can go and do that for free.
Melissa K. Norris: So I am very excited to invite back Tracy Lynn to the podcast from Simple Living Country Gal. I'll spit that one out there, Simple Living Country Gal. And she has got a fabulous episode with some really great tips that I think you are going to find very inspiring and practical.
Melissa K. Norris: I'm your host, Melissa K. Norris, a fifth generation homesteader who got back to my roots of using simple, modern homesteading for a healthier and more self-sufficient life after a cancer scare in my late 20s. This is the place for you, my friend, if you've sometimes wondered if you weren't born a hundred years too late, if you've always thought that you and Laura Ingalls would be best friends, and if you think that every home and kitchen would be better if they were filled with Mason jars and cast iron and those things were used daily with homegrown and homemade food. If that is you, then welcome home and welcome to this amazing community of modern pioneers.
Melissa K. Norris: One of my favorite tips for cleaning and organizing and decluttering is to reward yourself with a podcast. So if you want some more episodes focused around decluttering and organization, I highly recommend you go back into the archives and listen to episode number 138. That one is titled 12 Tips to Declutter and Organize Your Homestead So It Actually Stays That Way with 100-Year-Old Strategies. Of course, listen to it after you listen to this episode and snag the freebie. So to get links to Tracy's calendar and worksheet and all of those awesome resources she has created for us, as well as links to some of the other episodes, you're going to want to go to melissaknorris.com/286, because this is episode number 286. So you'll find the accompanying blog post and all of those great links and resources at melissaknorris.com/286.
Melissa K. Norris: So now let's get to this wonderful interview with Tracy. I am super excited to have today's guest actually back because she has been on here previously, but I'm really jazzed for this topic because it's something I need a little bit more help in. It's something I'm constantly working on and refining. So Tracy Lynn, my friend, welcome back to the Pioneering Today Podcast.
Tracy Lynn: Thank you so much. I am so excited to come back because I could literally talk about decluttering and organizing all the time. It's my thing.
Melissa K. Norris: Oh, I love it. It's your passion, right?
Tracy Lynn: It's my passion. Who knew? I was the messiest kid ever. So who knew that someday I would make a living teaching people how to declutter and organize?
Melissa K. Norris: Well, you know what? Here's why I like that, because I don't think until you have been in a problem, no matter what it is, and then you have figured out a way to make it work for you or how to solve it... If you've never actually struggled with it and you're teaching people, but you've not actually went through the struggle, it's kind of like, "Eh."
Tracy Lynn: Right.
Melissa K. Norris: Yeah. And I don't know if I've shared this story or not before with my listeners or even online, but I am so with you as a messy child. When I was younger, in middle school actually, I had some friends over, and it was guy and girlfriends together. It was a group of kids. And they came over, and we went into my bedroom to get something before... I don't even know what we were doing. We were doing something outside. And one of the guys comes into my bedroom, and I kid you not, he goes, "Wow!" He's like, "This is the messiest room I've ever seen a girl have before."
Tracy Lynn: Oh, my gosh.
Melissa K. Norris: And I think he was saying it as a compliment. I'm not really sure, like the tone of his voice. But I was a little bit mortified inside. Like, "Oh, really?"
Tracy Lynn: Oh, my gosh.
Melissa K. Norris: So yes, I am a recovering clutter girl.
Tracy Lynn: That's me too. I was a hot mess until my kids were in, I don't know, fifth and sixth grade. I used to hide dirty dishes in my oven. And then my one son almost caught the oven on fire because he turned it on without checking, which was a rule in my house back then. Check the oven before you turn it on. And he didn't do that. And yeah, I kind of... That started my decluttering and organizing journey, was after that happened. And oh, boy, talk about a wake-up call.
Melissa K. Norris: Oh, I bet. And probably a real mess if it was [crosstalk 00:05:24].
Tracy Lynn: Oh, it was such a mess, because do you know what was in there? It was my son's birthday cake. I had put the cake in there to get it off the counter, and they turned the oven on. It was in the plastic because it was from the store. The plastic melted all over the cake. Oh, it was terrible. It was terrible.
Melissa K. Norris: Oh, I bet it was. And the stench. Like there's nothing as bad-
Tracy Lynn: Oh, it was so bad.
Melissa K. Norris: ... as melted plastic. Yeah. So bad.
Tracy Lynn: So bad.
Melissa K. Norris: Okay. So I think we both have really laid the groundwork here that we have been messy and really needed help. So what I'm excited about is you are breaking this down, because I think that's where most of us are in life. Like, it's great to do like a big, huge purge, which is what I will usually do when I'm redoing a certain space. However, that's not something that allows me to stay on top of things, and most of us don't have the time to do that very often. So I like how you incorporate things as just part of what you're weekly doing, so it doesn't feel overwhelming, but also that things don't creep back up on you and just go back to the bad state.
Tracy Lynn: Right.
Melissa K. Norris: So talk to me about how you break down your decluttering month by month, and then even further than that, the month by month, but then into a weekly schedule.
Tracy Lynn: Oh, absolutely. Here's the thing. I love to break big projects down into small steps, because if I look at the big picture, I freak myself out, and I literally can't even get myself started because I keep thinking, "How am I going to get from here to there when I know there's all these steps in between?" So if I just focus on one step at a time, then I can do anything. And I literally use this process for my business, for decluttering, for cooking, for entertainment. You name it, I use this breakdown process because it works so well.
Tracy Lynn: I have to tell a little story first because I was talking to a friend the other day, and she was telling me, she's like, "Oh my gosh, my house is so loud. Even though I'm the only person in it, it just seems like it's so noisy, and I can't figure out why." And I'm like, "I've not been in your house in a long time," because we're not going anywhere right now. "But I can tell you right now, you probably have clutter on the counters and stuff on the floor." And she's like, "Yeah. How did you know?" And I said, "Clutter's loud. It's visually loud, and it's mentally loud. And the more stuff that you can remove from the counters and the surfaces, the quieter you will feel in your own home."
Tracy Lynn: And I think that is something important to let people know, that clutter is not just a visual thing. It's an audio thing. It's a mental thing. It really affects us all the way around. So if you can put this project at the forefront of your to-do list, it's not only going to help you and your home, but it's going to help your family. It's going to help you mentally. It's going to help you physically. There's so many bonus side effects that I want you to keep that in mind whenever you're facing a decluttering project of any size.
Melissa K. Norris: Oh, my goodness. I love that.
Tracy Lynn: Okay. So I've got notes because I want to stay on track, because if not, I'll just go winding down a road, and you'll never find me again. Isn't that the truth, though?
Melissa K. Norris: Oh, yes. Squirrel is a real thing.
Tracy Lynn: Oh, isn't it, though? And here's the thing. If you want to have a clutter-free and organized home, the first thing our head goes to is to like a Martha Stewart visualization, like this perfect place that's so neat and so tidy, and that can be so much easier said than done. When I see a person that is faced with a cluttered area, the first thing I visualize is... Do you remember that show Bewitched with Samantha, how she would just twinkle her nose and the entire kitchen would clean itself?
Melissa K. Norris: Yes.
Tracy Lynn: Oh my gosh. Wouldn't that be the best thing ever, that you could just twinkle your nose and your kitchen would be clean and neat and orderly just like that? But the truth is that's an impossible thing for me to give you guys. So the next best thing I can give is an action plan that you can use to weave decluttering throughout an already jam-packed and busy schedule. And the way I like to do that is break it down month by month.
Tracy Lynn: But I guess before I say that, I do want to say something first, because sometimes you go on Pinterest and you see these things that say, "Declutter your entire home in 24 hours." "Declutter your entire home in a weekend." But the problem is that's not realistic, first of all, because our houses didn't get cluttered in 48 hours. For some of us, it's been a lifetime, and that cannot be corrected in a weekend. And I don't want you to look for the quick fix because it's the slow, it's the deliberate, it's the methodical process that is going to not only change your home, but change you as a person and change your habits when it comes with your thing.
Tracy Lynn: So when you go fast, you don't change your habits. It's a quick fix. There's no real change that happens. But when you go slow and you ride that process the whole way through in many steps, you change how you see your things, how you see your home, how you see every area and every room and every space. And it helps you to develop healthier habits, so you never have to go back and do this big decluttering process all over again, because even though it's long and even though it might be intimidating, our goal is to get you through it one time. And then from there on, it's just maintenance. It's coasting down a hill.
Tracy Lynn: We're going to go up a hill at first. It's true, because decluttering is not easy. It's not fun. And I think everybody already knows that because if it was easy and fun, our houses would be neat and tidy. But it's not, right? So if we can get you through the uphill process, then from here on in, you're coasting. Yeah. It's easy for you to maintain from there.
Melissa K. Norris: Well, and I love that you said the habits and why, because you can declutter an area in a weekend. Like, you can pick a room, and you can get it decluttered in a weekend. But what you were saying is if you don't establish habits... Because all of us have done this. At least I have. I've decluttered and completely reorganized an area of the home, maybe even a whole room, maybe a closet, or whatnot. But oh my goodness, six months later, it looks the same, if not worse, like I hadn't even touched it, because you have to have those habits in place moving forward or you just revert back to what it was, and then it's kind of like you almost really just wasted that time. So I'm so glad that you really brought that forefront because it's very true.
Tracy Lynn: Oh, it is true. And I spent the last six months really researching habits because I knew that that was the part of the puzzle that was missing. Telling people how to do it and giving them the steps is one thing, but unless they change their habits... The habit of put something away when you're done with it. We were all taught that when we were kids, but we don't all do that because it's just easier to set it there for now; I'll get to it later. And then later never comes. And then before you know it, you have 40 things to put away instead of one thing.
Tracy Lynn: So if you can just establish one habit of follow-through in a room that has been decluttered and organized, you will never have to fully declutter that space again, because clutter is anything that doesn't have a home because if it had a home, it would be put away. If it was trash, it would be put in the garbage. If it was recyclables, it would be put in the bin. If it's clothes, it would be put in the hamper or in the dresser. So if you just develop one habit of putting every single thing away when you're done using it, that one habit alone is going to transform your home.
Melissa K. Norris: Oh, yeah. No, that's so true.
Tracy Lynn: Just that one thing.
Melissa K. Norris: Yeah.
Tracy Lynn: Yeah. So that is always super important. I always tell my readers to always make that your number-one habit to work on. And if you can change that habit as you're changing each room, then you're going to evolve as your home does. Okay. Let's talk about practical. Enough theory. That's no fun. Let's talk about practical, step-by-step things that you can do to completely clean out, clean up, and organize your home in 2021.
Tracy Lynn: So here's how I like to do it. I like to do it month by month. And what I mean by that is each month is a different room focus, and that is something that you can set up now for the full year ahead. You can do this on a piece of paper, or you can use a page in the freebie that I have for you guys called The New Year Decluttering Plan. There is a year worksheet in there, so you can assign a room to every single month in the year ahead.
Tracy Lynn: The one thing I want you to keep in mind when you're doing this is to match the room to the month where it makes the most sense for you. So for example, maybe the office and paperwork would fit best in the month of March since that is when most of us get ready for taxes. So you're already in there working with the papers. That might be a good time for you to focus on that space.
Tracy Lynn: Or this is what I like to suggest to people because they don't always know where to start, what room to put in the month of January. And I like to suggest the master bedroom. I think that's the best choice because, if we're being honest, you are probably the person that's going to do the most work in the decluttering and organizing of your home, so you deserve to reap the first benefits right off the bat. So by matching the room to the month, to the seasons that you live in, to how your schedule rolls with sports and other activities, you are going to set up a realistic plan that complements your schedule rather than fights your schedule.
Tracy Lynn: So let me just give one more example. For us, we like to do the garage in June. And the reason for that is it's before the weather gets swelteringly hot, and it's after the cold winter is over. And usually in June, we're looking for a reason to be outside, right? So we have decluttered and organized the garage every month in June because that's a project that gets us outside in the fresh air, and we're more willing to do that rather than fight it and look for something else to do instead of that.
Tracy Lynn: Okay. So once you have all 12 months assigned to a room, the next thing you need to do is set up your weekly schedule. Now, the schedule that I'm going to give you is the same schedule that we use in Declutter in Minutes. And that's just a membership group that I have for decluttering and organizing. I've been using this system with my members for... I think this is going on the fourth year now. And it really does help them by giving them a straightforward approach that they can use to stay focused, and they don't risk getting sidetracked or overwhelmed.
Tracy Lynn: Here's how it works. So for each month, remember, you have a room. So for week one and week two of the month, you will focus on decluttering. And remember, you're only decluttering the space that you have earmarked for the month that you're in. And then for week three, that is set aside for cleaning, because let's face it, it's easier to clean a clutter-free space than it is to clean a cluttered one. So take advantage of all the stuff being out of there, and now you can dust all the surfaces and vacuum the floor and clean the room. So I like to earmark week three just for cleaning.
Tracy Lynn: Then week four is my absolute favorite week of the month because that is organizing week. And that's when you get to go in and use the bins and get baskets and get all those awesome organizers to set up your newly decluttered space, so it's easy to keep neat and clean without freaking out. You're going to follow that schedule for every month. So right now on our checklist, we have a month assigned or a room assigned to every month. Number two on our checklist is we have a monthly game plan that we can follow along for that space.
Tracy Lynn: So number three, we want to break that down to make it even easier. So the first thing that you want to do before you start a new month... I always like to do this on the Sunday before a new month. I like to set up my sorting area. So I'll take a couple boxes, and I'll find a space in the room that I'm working on, and I'll just put them off to the side. Now, since I've already decluttered my home a few laps around, I don't need such big boxes. But the boxes are going to match how much clutter you have in a room. If you have a lot of clutter, you want a big box. If you don't have a lot of clutter, small boxes or bags will work just fine.
Tracy Lynn: You want to put them in the room off to the side, so they're kind of out of the way, and you don't have to worry about people bumping into them, and you can leave them out for the full first two weeks that you're working. Next, you want to print out labels that I have inside of the decluttering plan and tape those onto each box. That way you know, without a doubt, exactly what goes into what box.
Tracy Lynn: Next, and this is super important, you want to set a reminder on your phone for a few days each week to work in that space. Now, I suggest you keep this time short. I'm talking 20 minutes or less. The trick to this entire process working is using very small time blocks that don't upset your entire day or tempt you to skip them because they're just too much, they're just too overwhelming, you just don't want to deal with it.
Tracy Lynn: Here's how I look at it. I can do anything for 20 minutes. So decluttering a room, I can do that for 20 minutes. But if that still seems like a lot for you, I have a little tip. Give yourself a reward or a distraction for each decluttering or organizing session. Now, if we're doing 20 minutes... That's the time block I suggest. It's the easiest to work with. It's enough to make progress, but not so much that you're overwhelmed by how long you're in there. So 20 minutes is... How long is a song? What's it like? Four minutes, I think?
Melissa K. Norris: Yeah, usually between, yeah, three to four minutes.
Tracy Lynn: Three to four minutes?
Melissa K. Norris: Yeah.
Tracy Lynn: So let's say five songs, six songs. That's going to give you about 20 minutes. So download a decluttering playlist right to your phone that's 20 minutes long. Make it upbeat music. Make it something you can really dance to. I love Elvis Presley. I will declutter all day long to Elvis Presley. You want it to be fun music. So when you hear that music, a switch is flipped in your head. First of all, okay, this is my upbeat music; I've got to get busy. And second of all, I only have four or five songs; I need to get moving, so I can get as much done as I can before the music is over.
Tracy Lynn: Or if you're like me, I like to have audio books. I love listening to books on my phone with the headphones. And I only let myself listen to them when I am cleaning, decluttering, or organizing. So it gets me... If it's a really good book, I'll actually get excited to work in a space because I get to listen to my book for 20 whole minutes. Okay. Breathe. I feel like I'm talking really fast. I should probably slow down.
Melissa K. Norris: No, you're good. I'm a fast talker, and when I get excited, I'm like, "Yeah, let's [crosstalk 00:20:36]."
Tracy Lynn: Right. I get so excited, I'm like jumping all around in my chair. Okay. The next suggestion I have when you're working in a space is to make sure you dress the part. Now, what I mean by that is let's picture you're getting ready to declutter an area, and you're in pajamas, slippers, and a tank top. It's kind of hard to think you're all business and you need to get as much done as you can in your time block if you're dressed in casual, comfortable clothes.
Tracy Lynn: So instead, I challenge you to dress in workout gear. So you want sneakers on. You want your hair in a ponytail. You want on, I don't know, sweatpants, a workout shirt, those spandex pants, whatever it is, because when you put those clothes on for working out, you flip a switch in your head that says, "Okay, I'm not going to sit here and eat bonbons and watch a movie. I'm going to get on my bike, and I'm going to peddle because I have the right clothes on." The same is true when you're working in a room. When you put the right clothes on, it flips a switch in your head. It tells you, "I'm all business for the next 20 minutes. I'm all in. I'm working. I'm in there. I'm getting as much done as I can." And then finally, make sure you take your time blocks seriously, just like you would any appointment. These blocks are non-negotiable. Knowing you only need to spend 20 minutes will help you get in, get done, so you can get right back out again.
Tracy Lynn: Okay. The best part to this entire year-long system working, and this is my favorite part, it's watching your home transform as the year progresses. It's really amazing. And it's, dare I say, life-changing. I think it is, because if you're living in a messy home and at the end of the year you're going to have a not messy home, I think that is life-changing. So when you see those small time blocks build on each other, before you know it, your home starts to take shape right before your eyes.
Tracy Lynn: Oh, and don't forget the best part. Like we talked about earlier, your habits change too. You don't need to do these trackers on your habits and really pay attention to your habits. They just evolve naturally because you see the cleaned room. You feel the feelings that you get when you walk into that space that's neat and organized, and those feelings feel good. So it automatically makes you want to work on those habits that are going to keep that room neat and tidy, so you can keep feeling good every time you walk into a space.
Tracy Lynn: So let's be honest, if you've never decluttered before, this year might be a little bit difficult. But I want you to know that next year, I promise, it is not going to be hard because all you have to do is follow the same system year after year after year. So you're going to set up this yearly game plan with each room, and this is your yearly game plan forever. So next year if you decide... I always do my master bedroom in January. And if that's what you choose for January, every single year in January, you are going to get in there and work on your master bedroom. This year, if you've never done it before, it's going to be a pretty monumental task. It probably is. But next year, it's not going to be nearly as hard. And the year after that, it's probably going to be a piece of cake.
Tracy Lynn: But just know that this month, this year is not going to be this hard ever again. And I really think that is the game-changer, is when you break it down, you just use these tiny little pockets, you see the progress happen, and you change as a person as your home changes. I don't know. It's kind of magical how it just happens. You don't have to be deliberate in every single thing that you do. Just make the 12-year plan, follow the weekly steps, and everything else will happen.
Melissa K. Norris: I like this, because I feel like I'm constantly... Well, not constantly. That's not the right word, but I do feel like I've redone the kitchen, for example, like the kitchen cupboards, because if the cupboards are cleared out, then that means the stuff that's on the countertops can actually have a home to go to, because if the cupboards are stuffed and so are the counters, then there isn't nowhere to put anything, right?
Tracy Lynn: Right.
Melissa K. Norris: Boy, that was really poor grammar, but you guys get my point. I found what's really interesting is, just like you said, the first time I did the kitchen, like Mylanta, it took me forever.
Tracy Lynn: Right.
Melissa K. Norris: It just took so much time. It was this huge project. But then the next year rolled around, and I tend to do it, I guess, right... I usually tend to do the kitchen stuff more in the winter, mainly because in the summer that's a little bit more outside. But I find, too, that I'm super busy with preserving and everything else and just don't have time.
Melissa K. Norris: So the next time I went through, just like you said, and did the kitchen, it was much less painful. There was a lot less for me to get rid of because I hadn't accumulated that much more. And a lot of it was just kind of looking at the flow, and because I actually had space where I could move things, I could just make things more efficient to where I needed them in the kitchen. But you're right. It really does... It's something that you're always doing, though. And I think that's one thing that, for some reason, we have in our head that it's a once-and-done thing. But I love that you're saying, "No. Every year you're going to go back through these rooms and do it, but it's not as overwhelming. And each year it gets easier and easier."
Melissa K. Norris: The other thing is... This is my guess because I'm thinking, "Okay." I'm like, "I don't actually have 12 rooms in my house." So in my mind, when you were saying this, I'm thinking of my master bedroom. I'm like, "Okay, the master bedroom would be January, and then the master bathroom would probably be February. And then maybe the closet... The closet could maybe go with the bathroom, but then even like the walk-in closet would maybe even be its own month," depending on how many spaces you have when you're dividing that out. Do you kind of do that sometimes, like part of a room per se?
Tracy Lynn: Oh, yeah, absolutely. So in the decluttering plan, I have a suggested year plan that you guys can kind of look at and follow along. But yeah, it's broken up. So the master bedroom is separate from the closet. We have the master bathroom and the closet combined together. The master bedroom is separate. November is just for holiday planning. And I think October, we do the laundry and the porch. So even if you don't have all the rooms, you can always break up the kitchen, because like you said, the kitchen is hard. It's like the heart of our home. It's where everything happens. So maybe you want to do the kitchen counter and tables for one month and the cabinets and pantry for another month.
Tracy Lynn: So you can break it down. But you want it to fit where you live. You want it to fit your time of life. Like, I'm an empty nester, so my house isn't nearly as bad as it was when my kids were little. So if you have young kids, you don't want to set a decluttering project when they need the room. You know what I mean? So you want it to match your time of life, and you want it to match the size of your home, how busy you are on your schedule, and actually where you live and the weather and everything. You don't want to declutter your attic if you live in Pennsylvania, like I do, and it's 20 below zero in your attic. Yeah. I would save that for May.
Melissa K. Norris: Totally. Yes. I'm very much in agreement. In fact, I find I usually need to do my... It's not really a room. So outside, we do a ton of gardening, and I have a high tunnel, but it's not an actual greenhouse. And I have like a gardening bench, but we don't actually have... I don't have a basement. We don't have a garage or a barn. But I do have a lot of different stuff outside in these different areas.
Melissa K. Norris: I'm looking at it right now, which today is... At the time of this recording, we actually are having a decent day, even though it's in the middle of winter, by Pacific Northwest standards. And so I'm like, "Oh, I wouldn't mind going out and doing a little bit of picking up." But most of the time throughout the whole winter, I am not going to want to do any type of organization of the stuff outside because, like you said, of the weather. So had I been smart and followed your planner and done it all in October, I wouldn't be looking at it right now being like, "Man, I really need to get to that one of these days."
Tracy Lynn: Oh my gosh, isn't that the truth? And that's funny because you say that you declutter your kitchen in the winter. I declutter mine in October because I'm getting ready for the holidays and all the baking that goes with it, and I just want... I need a cleaned-off kitchen counter for all the baking that I do. So that's when I tend to declutter my kitchen. Even though it's set in February for the example, I don't do it then because, for me, it makes more sense to do it in October or November.
Tracy Lynn: So again, you just want it to match. And that doesn't mean that you can't tweak that schedule either. You can change it up. I don't want you to think that if the master bedroom is in January, you're stuck there for the rest of your life; you can never change it. No, you can absolutely change it. But I find there's no reason to go back and fix it if it's not broken. So don't waste your time redoing a schedule if it works the first time. Just keep riding that wave year after year.
Melissa K. Norris: I love it. This was so helpful. There were so many practical tips that I really like. And what I think was interesting, because I know we touched a little bit on talking about habits and you've been studying habits, and I also find habits and the triggers that make a habit... Because a habit is really something you do without thinking about it. A habit like brushing your teeth in the morning or brushing your teeth before you go to bed, or for me, washing my face and putting on moisturizer before I go to bed, I don't ever think about that. I don't have to intentionally say to myself, "You need to make sure you do this before you go to bed at night." It's something I automatically do. And that's really when a habit becomes a true habit, is something that we're not even thinking about.
Melissa K. Norris: But as we're trying to establish those new habits, we do have to be intentionally thinking about them in the beginning. And I don't know... Have you ever... Oh gosh, I'm not remembering the name of the book right now, but it's about using triggers. So a new habit you tie to something that you already automatically do, and that becomes your trigger.
Tracy Lynn: Mm-hmm (affirmative).
Melissa K. Norris: So I loved when you were talking about the audiobooks or the playlist, because that is how I make myself go for a run every day, well, almost every day.
Tracy Lynn: Oh, do you really?
Melissa K. Norris: Yeah.
Tracy Lynn: That's genius.
Melissa K. Norris: So when you were saying that, I'm like, "Yes, it really works for whatever you need it to work for." I never really thought about applying it to decluttering, but I love that. Yeah, and so I started doing that... Because I have to be honest. I am not one of the people... I don't enjoy running, but I'm up to three miles five times a week now.
Tracy Lynn: Wow!
Melissa K. Norris: But I love the way I feel when I'm done. When I'm cooled off and I'm done, I'm like, "Yeah. I did it." That's the part I love. I don't actually love the doing of it and especially the before part. But it's using, like you said, it's using that habit. And so I'm like, "Oh my goodness, why have I not thought about applying that to all the other stuff in my life that I don't necessarily enjoy in the moment, but I love the after-effect?"
Tracy Lynn: Yeah. That's a great point because decluttering is the same way. It's no fun getting started. That's always the hardest part. Once you get in there, you tend to ride that wave of accomplishment. But then when it's done, you feel so good, and you're like, "Why haven't I done this before?"
Melissa K. Norris: Yes.
Tracy Lynn: You know?
Melissa K. Norris: Yeah.
Tracy Lynn: Yeah. I agree. That's awesome.
Melissa K. Norris: Okay. I'm super excited now to apply it to this other area of my life. You totally got me jazzed up. I'm like, "Yeah, I'm ready to dance in my chair too." So I'm really excited about this. So guys, Tracy, as we said, she has done up the calendar with all of these different, great resources and ideas that you can go and grab. So in today's show notes, the blog post that accompanies this episode, we will have links so that you can go and snag this pre-done, templated-out calendar for you. You said you had labels in there to put on your different boxes.
Tracy Lynn: All kinds of stuff. I have planner pages, all kinds of good stuff in there.
Melissa K. Norris: Yeah. So you guys can go and snag that for free. And then we'll also have a link, too, if you want to check out in further detail, Tracy, your membership. What was the name of your membership again?
Tracy Lynn: It's called Declutter in Minutes Membership Group, and it's 13 months to a completely cleaned-out and organized home. And I know there's only 12 months in the year, but we put on an extra month for making lists: to-do lists and scheduling and planning and cleaning and all that fun stuff. So we kind of cheat the system and put an extra month in there.
Melissa K. Norris: Oh, actually, I love that because I found I tend to want to naturally be a by-the-seat-of-my-pants type of girl. And you can get stuff done that way, but if you go in with a plan, it really... I feel like it cuts the work almost in half if you actually have a thought-out plan ahead of time. So I like that you're dedicating a whole planning month.
Tracy Lynn: Yeah, I'm [crosstalk 00:33:07] auto-pilot.
Melissa K. Norris: Yeah.
Tracy Lynn: I love auto-pilot.
Melissa K. Norris: It's super smart. Well, thank you so much for coming on today again and sharing your wisdom. And I am going to go and download a copy myself and get my plan in place for the house.
Tracy Lynn: No, I always have so much fun here. I get super excited every time because I just like talking to you. You're a lot of fun. So yeah, thanks for having me. This was a great time.
Melissa K. Norris: It was. Thank you so much. Well, guys, I hope that you enjoyed that episode as much as I did, you got some great tips in there, and put them into action. If you start doing any of the... Not if, when. Let's be of really good mindset here. When you start doing some of these, I would love it if you would tag me on Instagram so that I can see all the stuff that you are doing and putting into work.
Melissa K. Norris: And I know I talked a little bit about how I use a lot of these habit-stacking, so to speak, or triggers to exercise. So if you would like to know more about my exercise routine and how I stick to that and what it is that I do and kind of that part of my health journey, which does have its place within homesteading, let me know. You can leave a review of this episode and let me know in the podcast review, or you can hit me up on social media and message me. I'll be back here with you next week. And until then blessings in Mason jars, my friend.
Sign up to receive email updates
Enter your name and email address below and I'll send you periodic updates about the podcast.