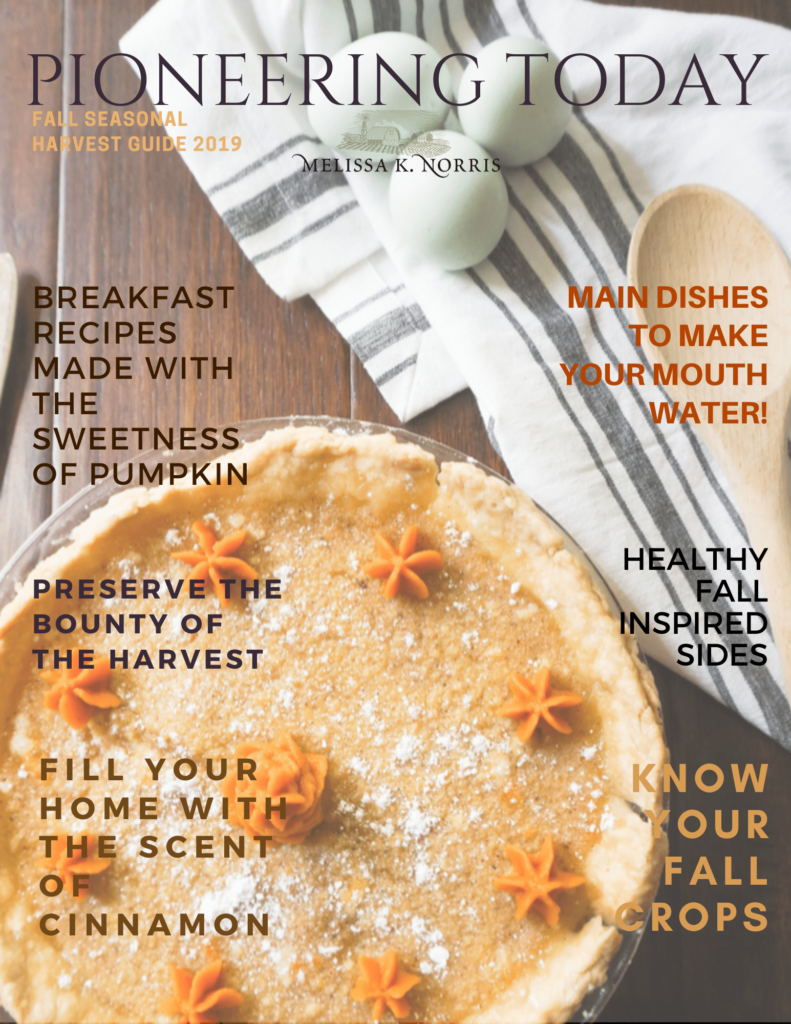 Get your FREE Fall Edition of the Pioneering Today Magazine:
Filled with in season harvest guide and delicious fall from scratch recipes to fill your table and pantry!
This free magazine is a gift from me to you! I'm Melissa, lead teacher of the Pioneering Today Academy and author of "The Made-from-Scratch Life" and "Hand Made". Your email address is safe with me and with these free recipes you'll be subscribing to our newsletter, where we share the best old-fashioned resources, articles, and occasional promotions. You can unsubscribe at any time, but then you'll miss the good stuff.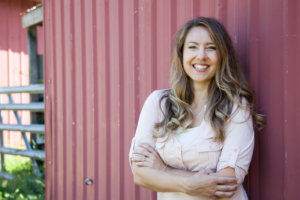 Meet Melissa from Pioneering Today
5th generation homesteader, wife, mom & heritage cookbook author of "The Made-from-Scratch Life" and "Hand Made"
I'm Melissa from MelissaKNorris.com and Pioneering Today Podcast and Academy. I"m the author of two old-fashioned cooking heritage cookbooks and love using natural home grown ingredients to create wholesome, nutritious, and delicious foods for my family and others.
Let me ask you if you'd like to learn:
how to preserve your blueberries for year round eating including making jam the old-fashioned way, without tons of sugar (no recipe should have more sugar than fruit or even as much sugar as fruit)
how to dehydrate blueberries for a delicious snack on their own or to use in granola or baked goods
how to freeze blueberries to later use in smoothies, baked goods, syrups, or just eating as natures perfect frozen treat.
If you're raising your hand and saying yes, then you're in the right place. I took some of my favorite and easy recipes straight from inside the Home Canning with Confidence Course and put them together in this free e-book just for you.
Just use the form above or below to grab the free Blueberry Preservation & Recipe e-book and I"ll send it to your best email straight away!
Talk soon,
Melissa