I'm a lifelong recipe collector. I started with this recipe when I was seven years old. A neighbor served this dish and the next day, I walked up the street to her log cabin and asked for the recipe. She graciously shared! (I take it as a compliment when someone asks for the recipe and always supply it upon request)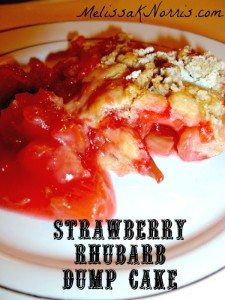 I love the combination of rhubarb and strawberries, here's my recipe for strawberry rhubarb jam. The tartness of the rhubarb makes the strawberries all the sweeter, like biting into summer no matter what time of year you eat it.
This recipe is so easy, but the most important part is don't stir it!