Knowing how to direct sow your garden seed is important for anyone wanting to grow their own food.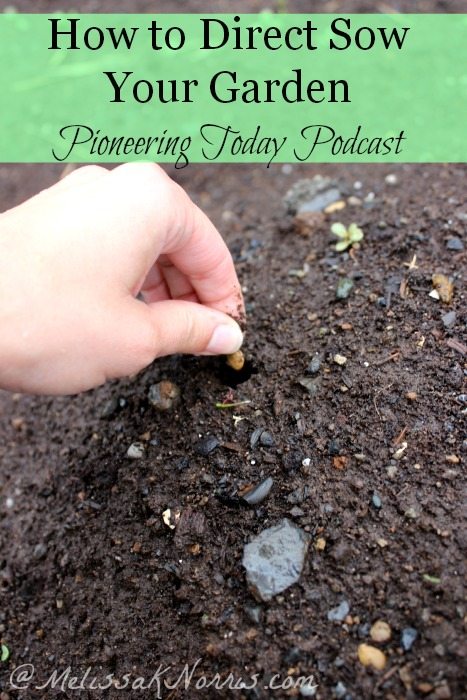 I post new episodes every other Friday morning. You can subscribe via RSS and receive every episode for free.


Or subscribe via Itunes
Podcast: Play in new window | Download
In this episode we discuss the importance of knowing how to direct sow your garden seed and having heirloom seed. We'll discuss:
When to plant your summer garden
Which seeds to soak overnight
What direct sow method means
What germination means
When not to plant certain seeds
When you should not soak your seeds
Which vegetables you shouldn't direct sow
Definition of growing season
Companion Planting
How to keep birds from pulling out your new starts
Crop rotation, what it is, and tips for your garden
Resources and show notes:
Why Heirloom Seeds Are Best and Intro to Heirloom Seeds
My free 40+ page Heirloom Gardening Guide!
10 Easy Steps to Grow Your Own Food
This post is featured on The Prairie Homestead.