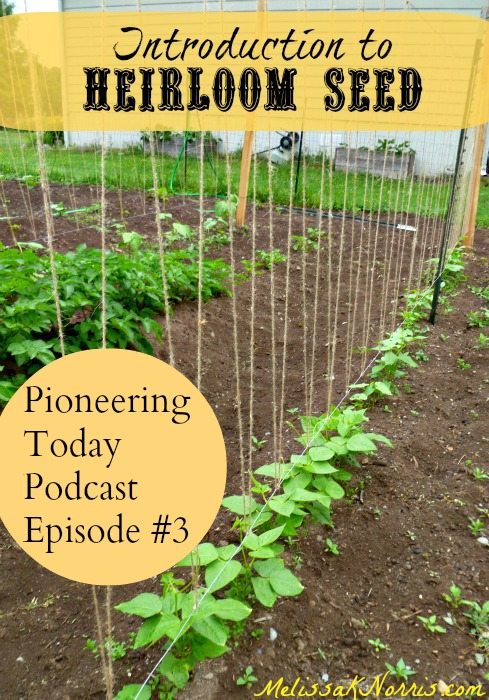 We'll post new episodes every Friday. If you subscribe you'll get every episode for free. Subscribe via RSS

Subscribe via Itunes
Podcast: Play in new window | Download
Heard the term heirloom gardening and seeds? Wondering what exactly heirloom plants mean and why they're beneficial for your food supply and garden?
We'll discuss:
The 3 characteristics a plant must have to be considered heirloom

History of heirloom seeds
Basics of seed saving
Where to get heirloom seed
Major benefits of heirloom plants
Best type of heirloom plants to begin seed saving
I look forward to sharing with you. Please email me at melissa(at)melissaknorris(dot)com with questions or comments. I'd love to have a readers show where I answer your questions. Or leave your question in the comments section below.