I'm the type of gal who loves free things and I'm guessing so do you. As my way of saying thanks for hanging with me, I have three free ebooks for my friends. (If you're here I consider us friends, hope you feel the same)
Heirloom Gardening Guide-Plant to Save Money is a 40 page ebook of everything you need to know to get gardening with heirloom seeds.
The difference between GMO, hybrid, and heirloom seeds
 Benefits of heirloom seeds and where to get them
Customized plan for which plants will save your family the most money
Planting worksheet at the end
Introduction to seed saving
Container planting and space saving
Pest control
Which veggies and fruits to plant for preserving the harvest and which preserving methods work best.
A FREE Bonus gift to my newsletter subscribers!
Once Upon a Snow Storm is a short historical romance and free to my author newsletter subscribers.
Will love thaw her heart before it's too late?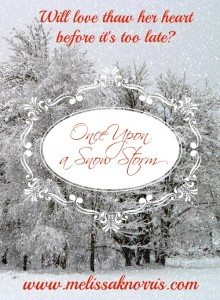 Heat sparked Callie Olson's cheeks. Her breath stuck in her chest. What was Gary doing
back in town?
Her hands trembled as she folded the bolt of red flannel. His footfalls echoed across the
roughhewn boards of the mercantile. Clumps of snow fell from his boots. Dirty ice chunks
melted at his feet. I know how they feel.
7 Days to Simple-Purify Your Life has two of my favorite recipes that will help you simplify your kitchen. Including my thin crust tomato basil pizza, ready to eat in just 20 minutes, from starting the dough to pulling it out of the oven. It also will help you turn to Jesus first, as our lives will never feel simple or pure without Him. This is free to my newsletter subscribers.
Here's the bonus chapter to my book, Pioneering Today. It features my blackberry and dumplings recipe you won't find anywhere else. For the first chapter and reviews of Pioneering Today click on the cover photo below.
Pioneering Today-Faith and Home the Old Fashioned Way Bonus Chapter.