On our way to a completely real traditional food diet, I've been swapping out processed foods with homemade versions. We first started with bread and I'm thrilled to share this recipe for homemade granola bars with you.
I got this recipe from my mother and made a few small tweaks to make it healthier. It's quick to make and oh so yummy.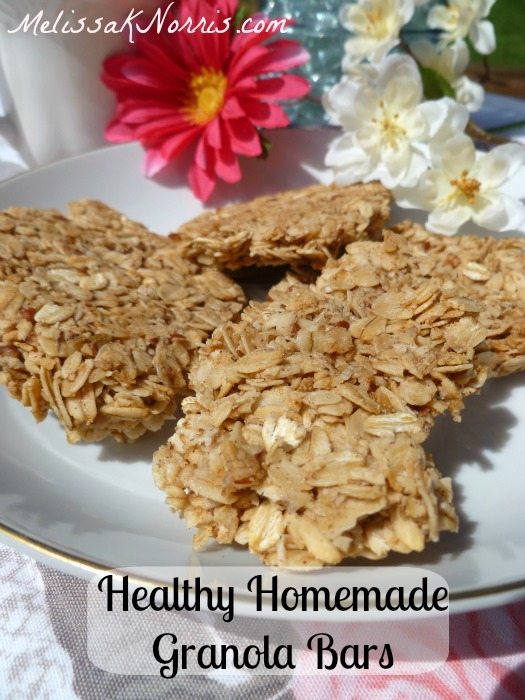 Pioneering Today Healthy Chunky Granola Bars
5 cups rolled oats (regular, not quick)
3/4 cup finely chopped pecans
1/3 cup maple syrup
1/3 cup brown sugar (packed)
1/2 cup coconut oil
1 teaspoon vanilla
1/4 teaspoon salt
1/2 teaspoon cinnamon
1/4 teaspoon nutmeg
Mix together dry ingredients. Drizzle liquids on top of oats and mix until the oats are covered and moist. With a large spatula, press granola firmly into a 17×11 pan. Bake at 325 degrees for 20-25 minutes. Let cool 1 hour before cutting and removing from pan.
Don't use another size pan. The ingredients are carefully measured and altering pan size will alter how these turn out. Be sure to press very firmly on the granola mixture, it should be really flat.
Looking to make the switch from processed foods to a healthy real food diet? Win a copy of Real Food Storage-How To's & Recipes, containing over 80 real food recipes from Cooking Traditional Food.com
What's your favorite real food recipe for breakfast? What would you like to replace next?
My book, Pioneering Today-Faith and Home the Old Fashioned Way, is part of The Nourished Living Networks Homesteading Bundle Sale.
What does that mean?

It means for 1 week only, May 13th thru May 20th, you can get 5 ebooks for only $12.97, plus 2 additional ebooks for FREE! I've personally read through these ebooks and I'm thrilled to be a part of this deal.
I've had soap making on my mind for several years and after reading Making Hand Milled Soap for Fun and Profit by Susan Godfrey, I'm going to go for it. The one homesteading project we failed miserably at was chickens, but The Urban Chicken by Heather Harris has me ready to give it another go, and to keep the coyotes at bay I'll need to further read Livestock Guardian Animals, by Marie at Rural Living Today. We don't have goats, but I've considered them as an alternative to a milk cow and if we do so, Drawing Blood from Your Goats by Starlene Stewart will save me on vet bill costs and help me keep a healthy herd.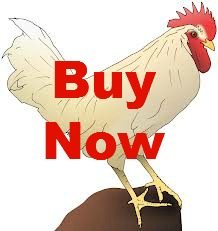 To read the back cover copy of each book, check out the 2 free ebooks, and other details, head here.
Hearing the terms heirloom and GMO (genetically modified) lately? My FREE e-book, Heirloom Gardening Guide-Plant to Save Money, explains what these terms mean, how to protect your family, the benefits of heirloom plants, and how to get started. Click here to get your free copy.