If you're anything like me, any time you purchase something ready made from the store, you wonder if you can make it at home. (Can I get an amen I'm not the only one who has these thoughts?)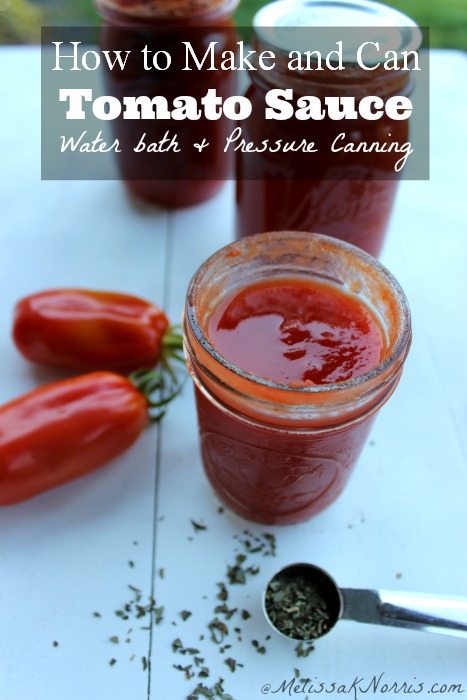 So if you ever opened a jar of store bought tomato sauce and thought, "how can I make tomato sauce at home" then you're going to love today's post. And if you ever wondered how to make your own cream soups for recipes instead of the condensed chemical filled ones from the store, then you'll love my processed replacement make your own cream of soup replacement. Now that's a whole lotta foodie love happening.
You might think organic tomato sauce isn't too expensive to purchase from the store, but all of the tomato sauce in my neck of the woods from store, even organic, is in metal cans. And we all know tomatoes are a bit acid, which means the bad chemicals in the metal cans is leached out at a higher rate than regular vegetables. You can read Why You Should Never Use Canned Tomatoes here.
So what's a person to do? Make their own tomato sauce of course. And I've got just the homemade tomato sauce recipe for you, with canning instructions for both the water bath and the pressure canner. Yep, because a girl can never have too many options or canning recipes. Right?! Continue reading →