When I spied this Merry Christmas Banner in a photo on my friend Amanda Dykes Facebook page I instantly fell in love. If you hadn't noticed, I have a things for books, re-purposing, and Christmas. This project is the perfect marriage.
I invited her to share it with my readers and she graciously wrote up this tutorial so you can make yours. Plus, we have some extra fun free things involving books at the bottom of this post.
Let me introduce you to my talented friend.
Amanda here: Simple trimmings warm my heart in December. A little touch here, a sprig of berries there… vignettes sprinkled throughout to warm the home.
One of the things I love about a simple style of decorating like this, is its ease and affordability.
The hanging pine cone bouquet, for example, which you can read more about in Melissa's new release, Pioneering Today: A Homemade Christmas.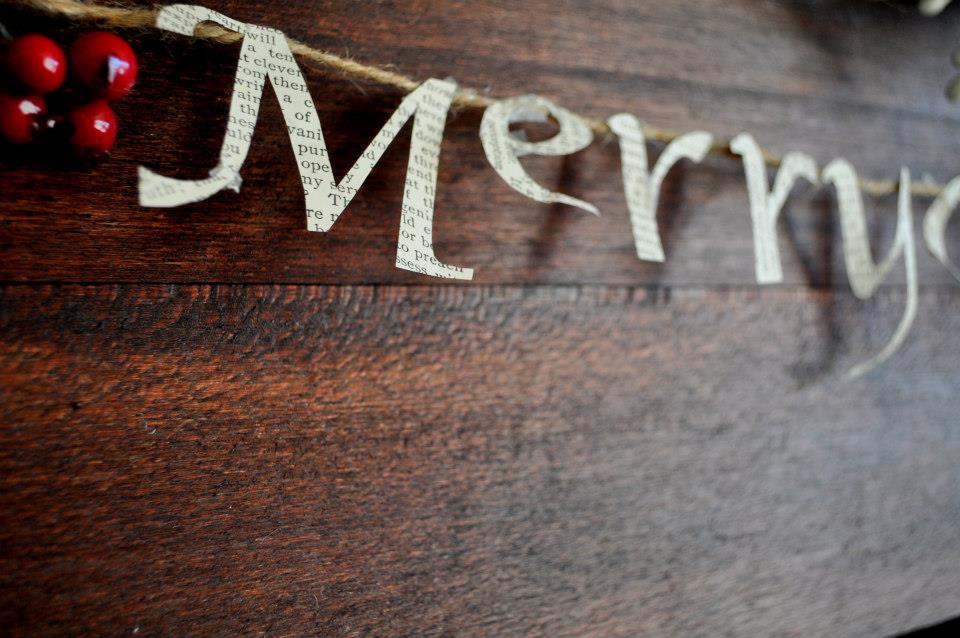 Here's what the banner looks like over your mantel. Doesn't it make you want to sing a carol or two? Continue reading →