Ever have those days where you just feel weary? You're tired of stretching to make ends meet, you feel like no matter how you try, you never get ahead.
I don't know about you, but I have those moments. When I just want to throw my hands up and say oh forget it all. I want to crawl under the covers, except it's been way too hot, and not think.
I know those moments aren't from God. Whenever we feel weary or worried, He wants us to turn to Him. Because if we're focused on Jesus, then many of the things we think are important or stressful, when in light of eternity, suddenly don't hold such significance.
I recently started reading 1000 Gifts by Ann Voskamp. The one thing I really like about the book is looking for things everyday to be thankful for. Too often, we get wrapped up in the things about this life that are hard or not as we'd like. When we look at things with a grateful heart, it changes our perspective.
These are some pictures of things I'm thankful for God blessing me with today.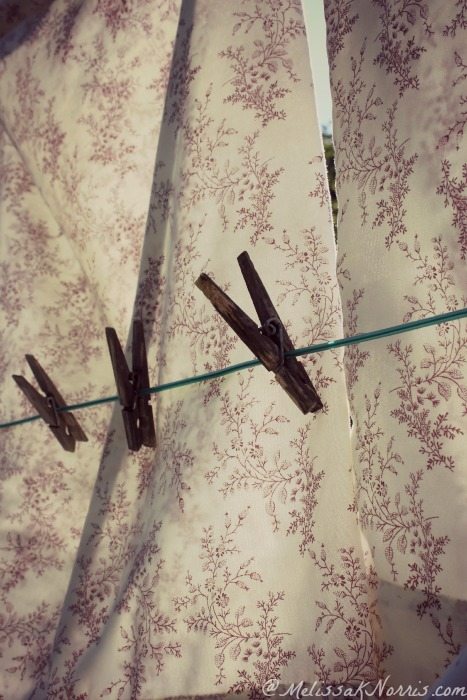 1. Clothes drying on the line.  Continue reading →