Pioneering Today-Faith and Home the Old Fashioned Way 
Do you long for the simpler times of yesteryear?
Do you wish you had the time to offer your family home grown meals?
Does your heart silently cry for a quiet place in this fast paced life?
In Pioneering Today-Faith and Home the Old Fashioned Way, author Melissa K. Norris explains practical and easy methods to cook from scratch, garden, preserve your own food, and see God's fingerprint in your everyday busy life. You'll learn how to:
*Decrease your grocery and energy bill
*Improve your family's health by cooking from scratch and over 40 delicious recipes
*Grow and preserve your own food
*Reduce your time in the kitchen without sacrificing taste and nutrition
*Expand your view of God in your daily activities
Whether you live in the middle of the asphalt jungle or on the side of a mountain, you can experience the pioneer lifestyle and start your own homesteading journey. When you surround yourself with things made from the hand of God, you can't help but see Him.
There is never a perfect time to start living the life you've dreamed of, there's only wasted time if you're not following your heart. Read Pioneering Today and begin your simpler life now! Order your copy from our affiliate partner Amazon. This book is available in both print form at $9.99 and digital form at $4.99
Available in paperback and Kindle editions from our affiliate partner Amazon.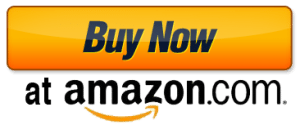 Disclosure of Material Connection: Some of the links in the post above are "affiliate links." This means if you click on the link and purchase the item, I will receive an affiliate commission. Regardless, I only recommend products or services I use personally and believe will add value to my readers. I am disclosing this in accordance with the Federal Trade Commission's 16 CFR, Part 255: "Guides Concerning the Use of Endorsements and Testimonials in Advertising."
Reviews:
This book is not a "how to" necessarily. It is a look into a modern woman who pursues a more wholesome, simple, spiritual and relevant life. This book does more than tell you how to do something, it tells you how it feels to pursue this life. To write a book about Pioneering without including faith would be inaccurate. Faith played a huge part in the lives of those who explored and settled this country. Melissa also gives inside into how she has dealt with adversities in her own life. This is a perfect book for someone beginning to question the empty, hurried pace and fast food lifestyle many have developed.The book also contains as a bonus some wonderful recipes as well. Definitely a must read. Larry Littrell from Double L's Garden

This has been one of the very best stories I have ever read. Please don't let the ink dry, it's time for another book. Dee
PioneeringToday-Faith and Home the Old Fashioned Way: Inspirational. Humorous. Personal and  practical. A potpourri of down-to-earth advice from author Melissa K. Norris, who has practiced what she preaches for years. Rather than merely relating the wisdom and joys of returning to a simpler, more healthful lifestyle, the author offers concrete examples, step-by-step directions, and time-tested, money-saving recipes for gardening, cooking, and living that are far easier to follow than one might suspect! Pioneering Today is not only unique, but the perfect gift for yourself and others. Colleen L. Reece, author of 150 "Books You Can Trust," six million copies sold
Melissa's book inspired me in so many ways! She has a tender heart for spiritual things and sees Jesus in the ordinary moments of her life.The recipes she shared encouraged me to start cooking from scratch more. I'm teaching my ten year old daughter many of the life skills she covers in her book, so it will become a part of our homeschool curriculum. We'll try the pie crust first, just in time for holiday baking. Mindy from Prairie Momma  Journey Through the Prairie Primer
Pioneering Today-A Homemade Christmas
Are you tired of the commercialism surrounding Christmas?
Do you struggle with finding gifts for everyone at an affordable price?
Do you want to simplify your Christmas season this year?
In Pioneering Today-A Homemade Christmas, author Melissa K. Norris, shares how to get back to the true meaning of Christmas, tips for homemade baked goods when you're stretched for time, homemade affordable gifts people will use and like, and how to give the gift of yourself to your loved ones with special planned activities. With over 36 recipes, homemade gift ideas and decor, you'll experience a simple Christmas with the joy the season was intended.
You'll learn how to:
*Prep for the busy baking season
*Bake from scratch dishes that are easy, delicious, and contain wholesome traditional ingredients
*Ideas to decorate your home with simple on hand items
*Homemade gifts people will love and use
*Ways to reconnect with your loved ones
*One special way to see Jesus working in your life all year long
This book is available in digital form at only $2.99 You can purchase the Kindle version from our affiliate partner Amazon.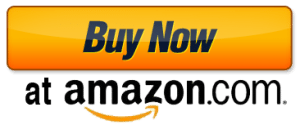 Reviews:
"Melissa K. Norris has penned a wonderful guide to approaching the Christmas season with a full heart, seeking out meaningful simplicity, and ways to create personalized gifts and traditions for everyone you're wanting to bless this season.
The projects and recipes you'll find here are sure to send you straight to your kitchen to whip up something delicious. Melissa's heart to inspire others comes through on every page. This book is a steal; you'll get more than your money's worth, and, if you're like me, you're sure to re-visit the book many times for ideas." Amanda
Freebies