The Made-From-Scratch Life: Simple Ways to Create a Natural Home
Do you long for simpler days? Do you wish you had the time to offer your family home-grown meals? Does your heart cry for a quiet place in this fast-paced world?
In The Made-from-Scratch Life, blogger and homesteader Melissa K. Norris explains practical and easy methods to help you cook from scratch, garden, preserve your own food, and see God's fingerprint in your everyday busy life. You'll learn how to
decrease your grocery and energy bill
improve your family's health by cooking from scratch
grow and preserve your own food
reduce your time in the kitchen without sacrificing taste and nutrition
expand your view of God in your daily activities
Whether you live in the middle of the asphalt jungle or on the side of a mountain, you can experience the pioneer lifestyle and start your own homesteading journey. When you surround yourself with things made from the hand of God, you can't help but see Him.
Available for pre-order, releases February 1, 2016. Click here–> Pre-Order
Pioneering Today-A Homemade Christmas
Are you tired of the commercialism surrounding Christmas?
Do you struggle with finding gifts for everyone at an affordable price?
Do you want to simplify your Christmas season this year?
In Pioneering Today-A Homemade Christmas, author Melissa K. Norris, shares how to get back to the true meaning of Christmas, tips for homemade baked goods when you're stretched for time, homemade affordable gifts people will use and like, and how to give the gift of yourself to your loved ones with special planned activities. With over 36 recipes, homemade gift ideas and decor, you'll experience a simple Christmas with the joy the season was intended.
You'll learn how to:
*Prep for the busy baking season
*Bake from scratch dishes that are easy, delicious, and contain wholesome traditional ingredients
*Ideas to decorate your home with simple on hand items
*Homemade gifts people will love and use
*Ways to reconnect with your loved ones
*One special way to see Jesus working in your life all year long
This book is available in digital form at only $2.99 You can purchase the Kindle version from our affiliate partner Amazon.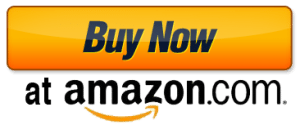 Reviews:
"Melissa K. Norris has penned a wonderful guide to approaching the Christmas season with a full heart, seeking out meaningful simplicity, and ways to create personalized gifts and traditions for everyone you're wanting to bless this season.
The projects and recipes you'll find here are sure to send you straight to your kitchen to whip up something delicious. Melissa's heart to inspire others comes through on every page. This book is a steal; you'll get more than your money's worth, and, if you're like me, you're sure to re-visit the book many times for ideas." Amanda
Freebies