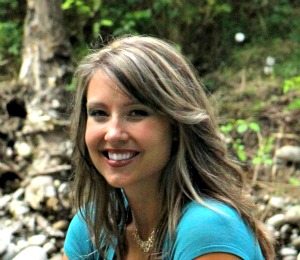 I am a Christian fiction historical romance novelist and lover of all things vintage and antique. I used to say I was born a century too late, but with our frequent power outages here in the foothills of the Cascade Mountains, I decided I prefer to merge the best of the olden days with our modern conveniences. I'm a skilled artisan crafter, creating new traditions from old-time customs for my readers.
I write on what inspires me, and hopefully you, closer to God and our pioneer roots. If you want to deepen your relationship with Christ, offer your family the wholesomeness of yesteryear, then this blog is for you.
I typically post three times a week, Monday's are faith posts, Wednesday's feature Pioneering Today, how-to articles on cooking, gardening, preserving, and crafts, Friday's feature Pioneering Today Podcast Episodes, and Sunday is The Simple Life Blog Hop, dedicated to all things simple from homemaking, home cooking, gardening, DIY, homesteading, and faith. To make sure you don't miss a new post, you can sign up via email on the right side bar button that say's Stay Connected.
Top Posts
If you are new to my blog, you might want to start with my most popular posts. Here's the Top three in each category:
Building Your Faith
Ever Wonder If God Still Performs Miracles?
Intercessory Prayer-How to Stand In the Gap for Loved Ones
Pioneering Today
Best Ever Flaky Pie Crust in Less than 15 Minutes
Low Sugar No Pectin Strawberry Jam
You can also check my blog's archives for a list of every post I have written or use the search function at the top of the page to find other posts that might be of interest. You can use the category button to find similar posts.
My Biography
I found my own little house in the big woods, where I live with my husband and two children in the Cascade Mountains. I write a monthly column, Pioneering Today, for the local newspaper that bridges my love of the past with its usefulness in modern life. My books and articles are inspired by my family's small herd of beef cattle, my amateur barrel racing days, and my forays into quilting and canning—without always reading the directions first.
I grew up reading Laura Ingalls Wilder and my love of books has never stopped. I'll often share or do occasional giveaways of my favorite authors and books.
When I'm not reading, you can find me running, gardening, camping, wake-boarding, or sitting outside in the beautiful nature God created for us.
I am represented by Sarah Joy Freese at Wordserve Literary Agency. Read How God Uses Hardships for Good to see how I came to be a novelist.
Contact
Email: melissa@melissaknorris.com or follow me on Twitter, Facebook, or Pinterest.